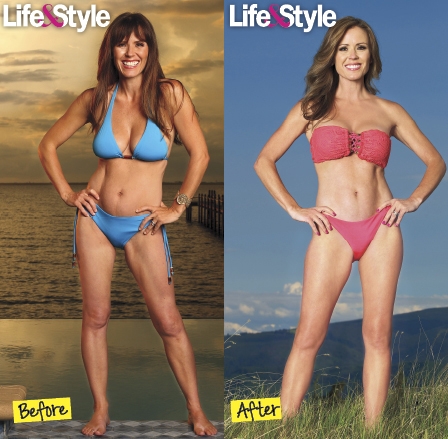 The photo on the left is from right after she had a baby in 2009.
You might know Trista Sutter as the sole success story from the entire Bachelor and Bachelorette franchise. She met her husband, fireman poet Ryan Sutter, on the show in 2003 and the two had a lavish televised wedding to follow. They now have two children, son Maxwell, 5, and daughter Blakesley, 3. Trista and Ryan live a low-key life in Colorado, and Ryan works as a firefighter in Vail. You still see Trista occasionally, and she'll endorse products and do interviews, but she usually stays out of the press. I just get a good impression of her overall. That's why I'm disappointed to read that she had a breast lift and an eye job and that she's going public with the news. I guess by telling Life & Style about it she pretty much had the work done for free and maybe got some cash out of it. It makes me a little sad, even though I have a "live and let live" attitude toward plastic surgery. Here's more:
"After nursing both my kids for a year each, my boobs were deflated," mom of two Trista Sutter, 39, reveals exclusively in the new issue of Life & Style. "And I had a droopy eye. It was something that I noticed in every picture I've ever taken."

After visits with her doctor, Dr. Franklin Rose, in Houston, she decided to move forward with getting plastic surgery on her eyes and breasts — a blepharoplasty to lift her eyelids and remove the bags under her eyes, and breast augmentation with an internal lift that increased her cup size from a small B to a full C — all in one day.

"I realized that the surgery was something I had to do for myself, just for my own self-confidence and to feel good again about being in bathing suits and being intimate with my husband," Trista, who fell in love with her husband, Ryan, on The Bachelorette, in 2003, tells the mag.

"He wanted me to be happy, so he said, 'Whatever you need to do to make yourself happy, go for it,'" she says with a smile.

"I wanted to feel pretty again — and I do!"

For more on Trista's surgery, her difficult recovery and all the before and after photos, pick up this week's issue of Life & Style on newsstands now!
The print edition of Life & Style has a clearer photo, and also includes the details that she had both an upper and lower eye lift in case it's not that clear from the text above. Also, Trista has tweeted that the "before" picture was taken when she was still nursing and her boobs were larger there than they were before she got them reshaped. The photo is from 2009, and she had her daughter that year.
I understand the urge to get new boobs, I get it occasionally although I'm chicken about getting surgery and I hate going to the doctor so I'll probably be able to resist it. I get scared just going to a new hairdresser, I can't imagine trusting someone with my face. You want to avoid the possibility that a doctor could mess up how you look forever. (I recently had a hairdresser mess up my eyebrows and I was traumatized.) That said, I will probably get Botox at some point. I'm not going to front like I haven't thought about it.
So I understand why Trista got this done, and I'm glad she's happy with the results. (Which are hard for us to see, given how small the photos are and the fact that they're Photoshopped anyway.) But I get the impression that this beautiful woman is giving the message that she needed plastic surgery to feel better about herself. This is not Heidi Montag-levels of plastic surgery delusion, but it's enough for us to say "huh, maybe I should try that too." That makes it more insidious.
I think this is Trista after her surgery, but I'm not sure. This photo is from Twitter: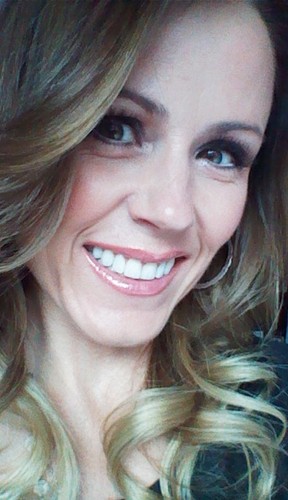 This photo is from 2011. I really don't see how she needs an eyelift, she looks great.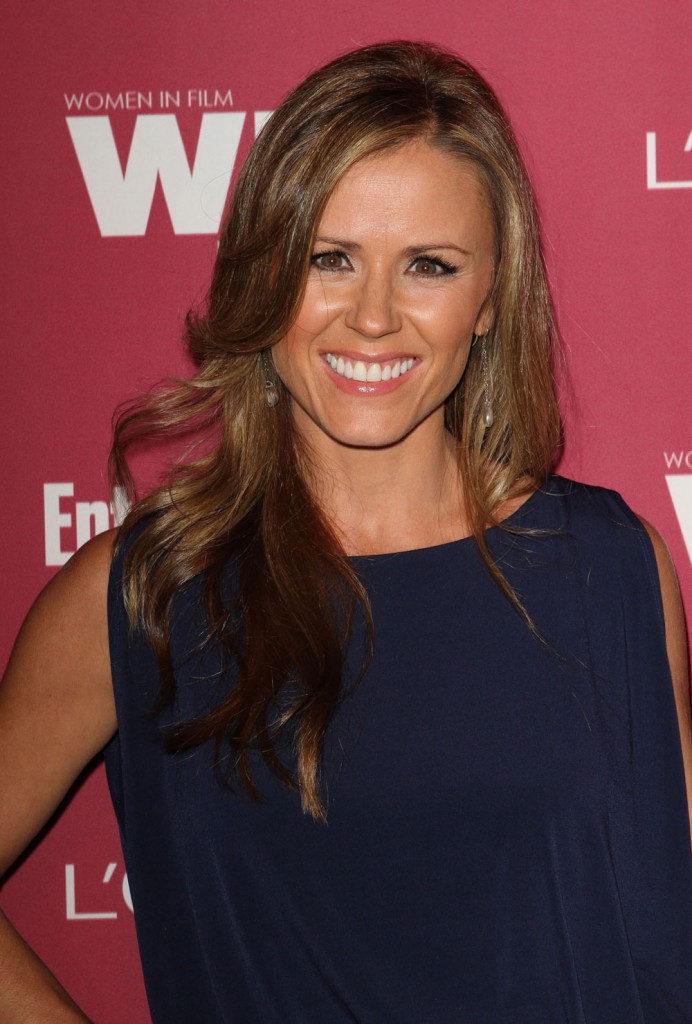 With Ryan in 2011: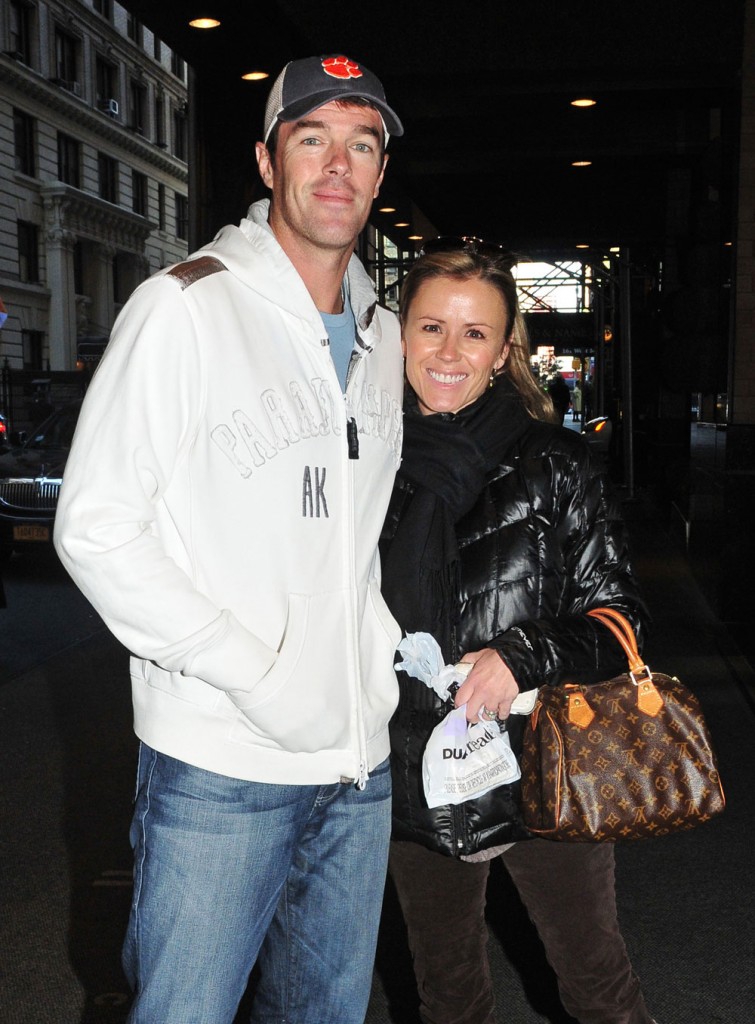 photo credit: WENN.com