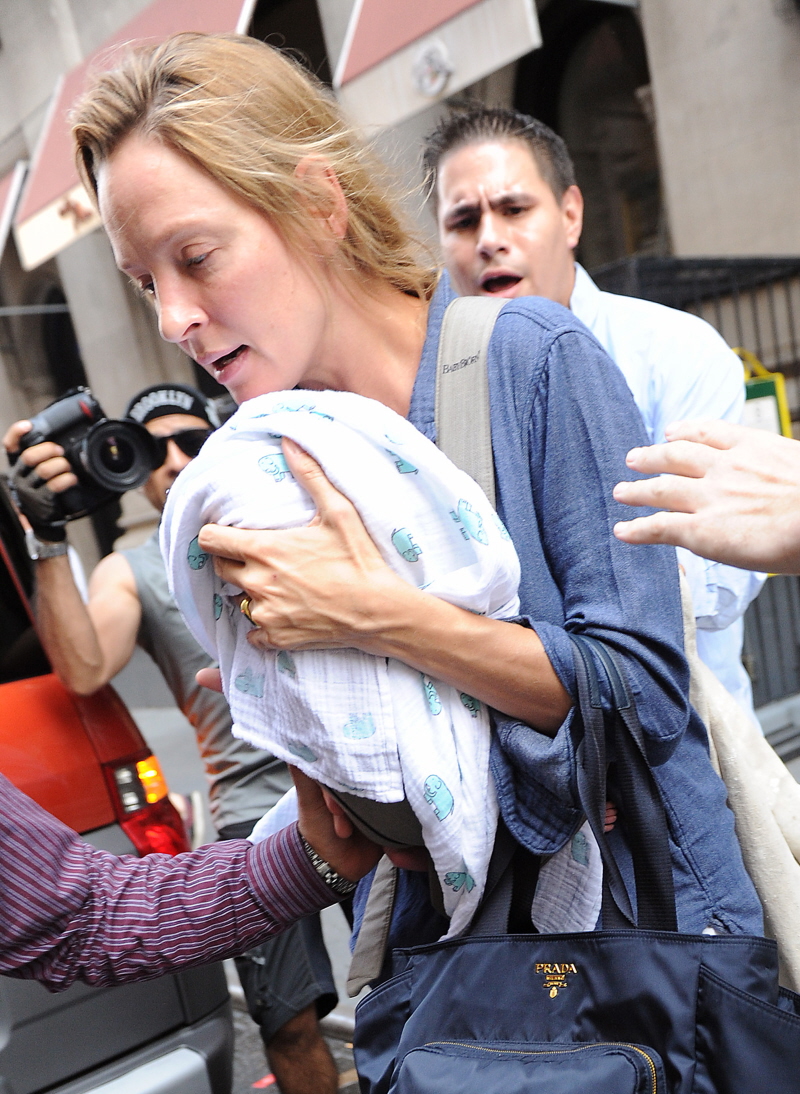 Uma Thurman gave birth to a baby girl one month ago, and we STILL don't know this baby's name. Can you believe that? Usually the name leaks in the first week, or the celebrity issues a press release. The one exception is Natalie Portman, I guess – it took us a while to learn that her son's name is Aleph. Uma's older kids (by Ethan Hawke) are named Maya and Levon – both names I like a great deal. Slightly "unconventional" in that they're not, like, George or Mary or something. Now that I've realized that we still don't know this baby's name, it's killing me. I need to know!!! I also want to know if the baby is going to be a "Thurman-Busson" or just "Busson". Because the baby-daddy is Arpad Busson, Uma's on-and-off boyfriend. Obvs.
Anyway, these are some new photos of Uma and the baby. She was photographed in a grainy cell phone pic, like, a day after giving birth (you can see that pic here), but Uma really stepped out with the baby several times last week. There are even a few clear shots of the baby which we don't have access to – you can see one here. The baby is a brunette, and she has a serious little face. From what I can see, she takes after her father.
Incidentally, these photos show Uma trying to shield the baby from photographers with the help of some dude with a really long tarp. Unfortunately, Uma got caught up in the tarp and she almost fell with the baby in her arms. Fame/Flynet says she was coming out of a midtown office building and the tarp dude is an employee of the building. You know that dude must feel pretty rough – tried to help a mom with a baby and he ended up almost making her fall.
PS… Yes, Uma has a Prada baby bag. I kind of love her for not wearing makeup though.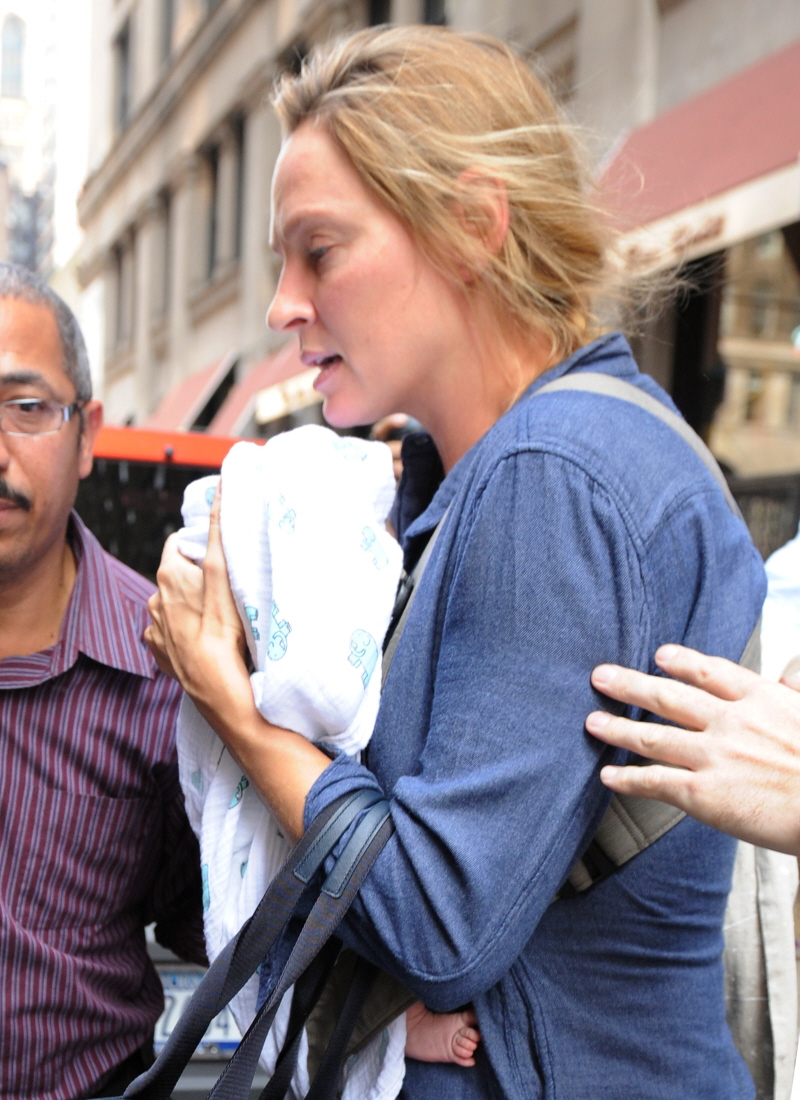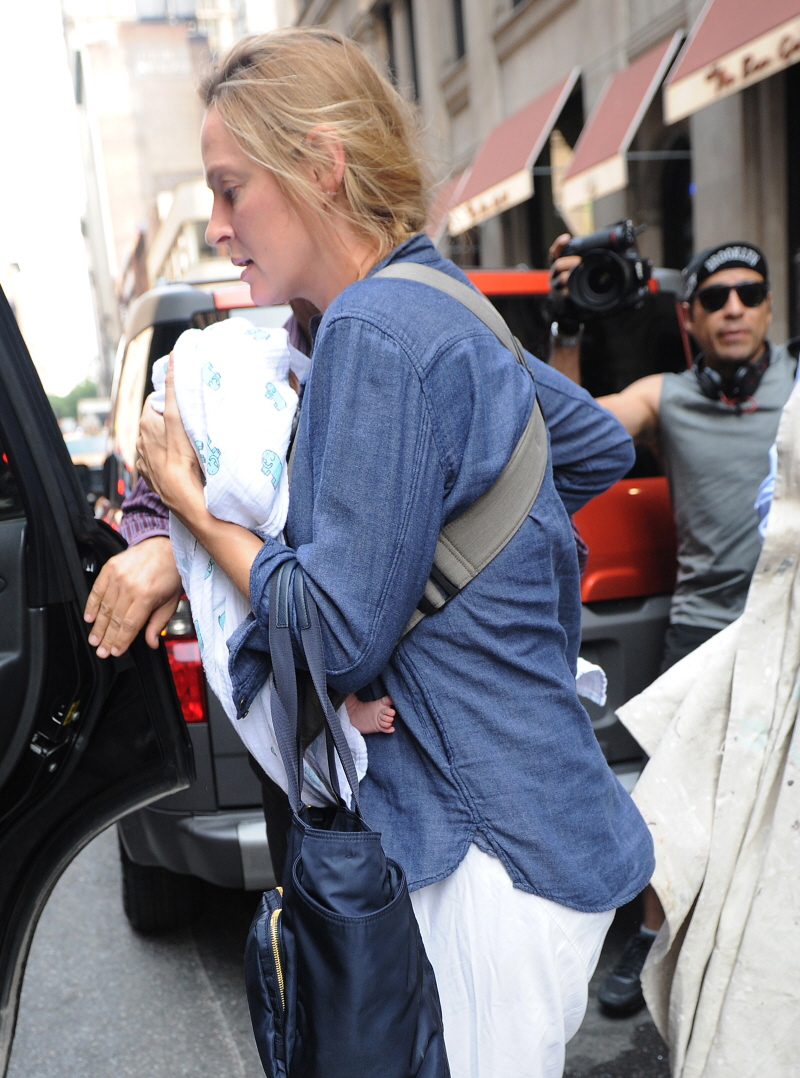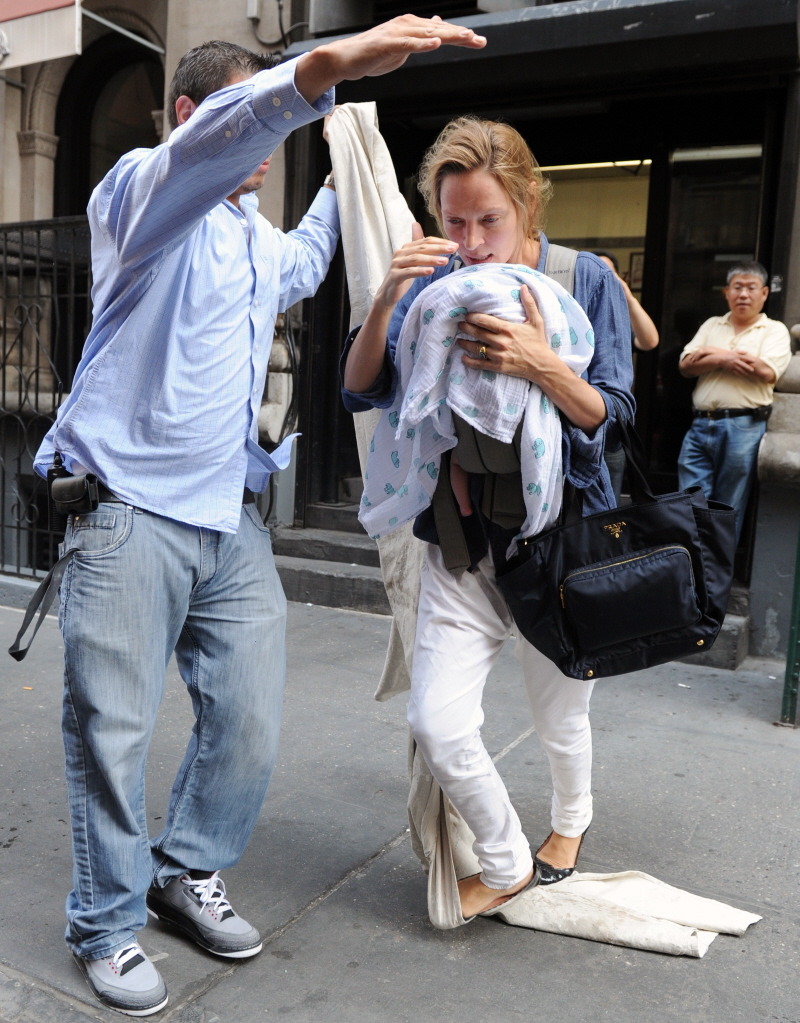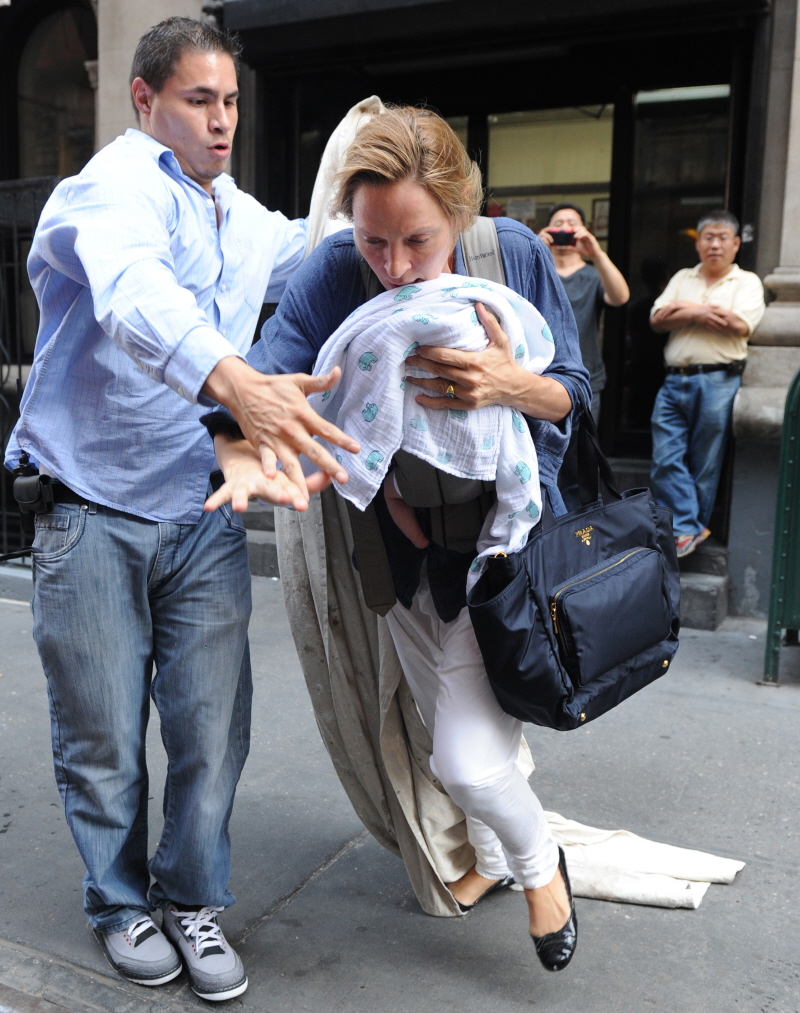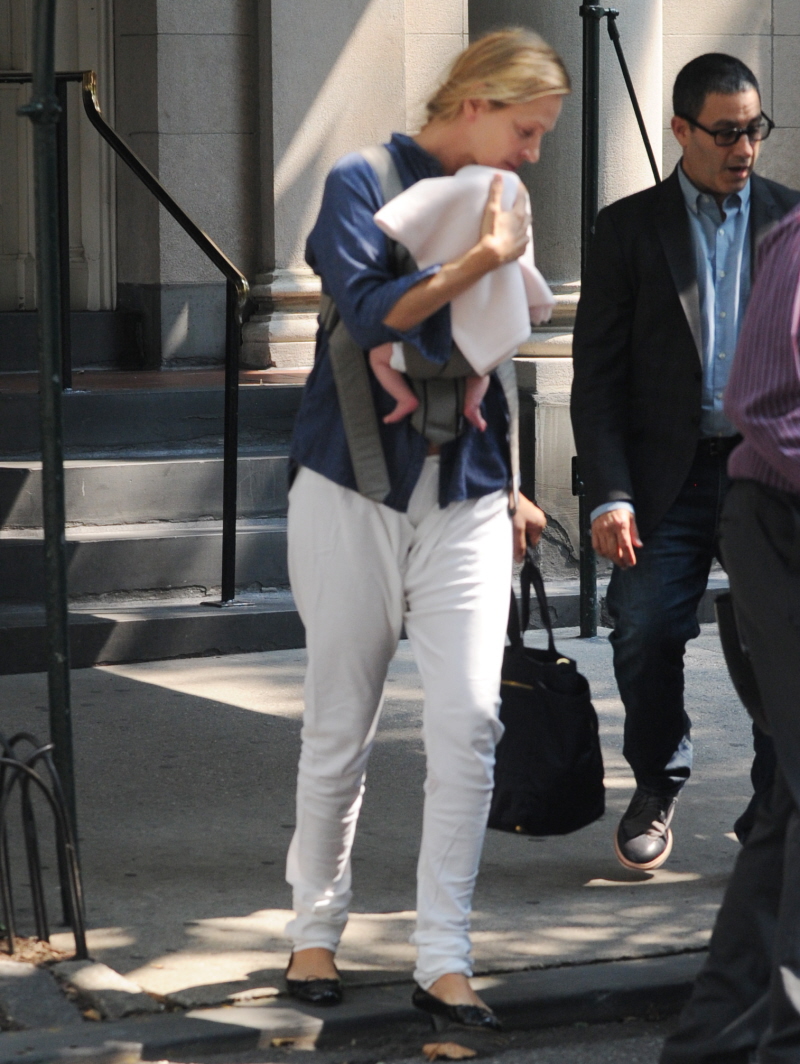 Photos courtesy of Fame/Flynet.