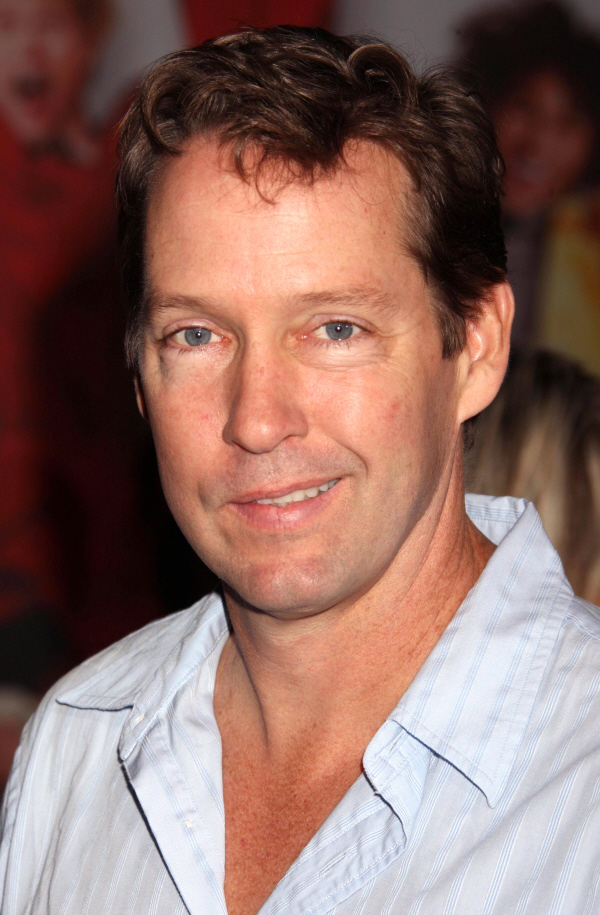 Does anyone else remember The Cutting Edge? D.B. Sweeney played a former ice hockey star who finds a second career as the ice skating partner to a temperamental skating diva played by Moira Kelly. No joke, I absolutely LOVED that movie when I was young. If I had a copy of it right now, I would watch it to see if still stood up – I suspect that it does. Moira and D.B.'s chemistry was surprisingly good, and they managed to have an old-fashioned, dialogue-heavy flirtation, set against the backdrop of the ice skating world. Whenever I think about D.B. Sweeney, I always remember how great he was in that role.
But now D.B. is being introduced to a new generation, but it's not because of his work. D.B. is on Twitter, and he happened to tweet his thoughts on Robert Pattinson's Daily Show appearance last week. D.B. was not a fan, apparently. And the Twihards have now made D.B. Twihard Enemy #1. Incidentally, D.B. does seem to have some connection to Kristen Stewart – D.B. has worked with Kristen's mom, Jules Stewart.
It all started when D.B. tweeted, "Just saw Pattinson on #DailyShow trying to figure out what took k-stew so long to look around with this douche astride her. #holytwit." When the first barrage of Twihard hate came, D.B. tweeted, "Hey #twilight geniuses – try decaf! A little too worked up over a skinny vampire." Then he started retweeting some of the crazier/funnier hate-tweets he was getting, which looked like this: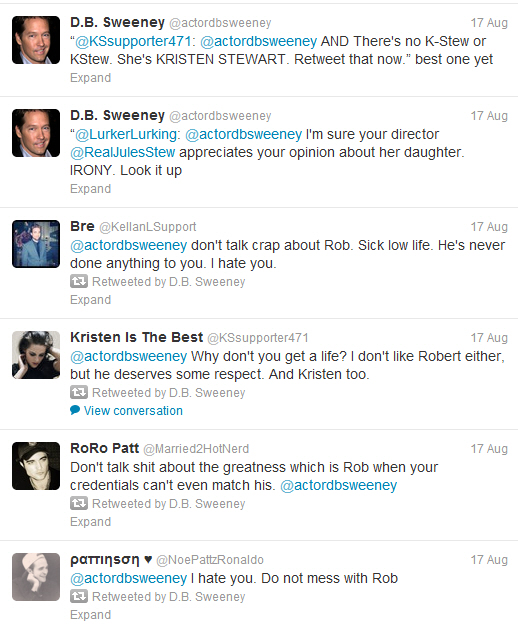 D.B. then went on to feed the Twihard trolls, tweeting, "Nice language twi-hards. Or should i say tards? Love the inchoate indignation." The Twihards also referred to him as "middle-aged" to which he responded, "MIDDLE AGED?! But I am immortal…"
All in all, it's really not D.B.'s finest moment, but I do like his sense of humor, and I can't really slam him for riling up the worst elements of the Twihards. He was just having a laugh! Unfortunately, the people defending Saint Rob take it very, very seriously.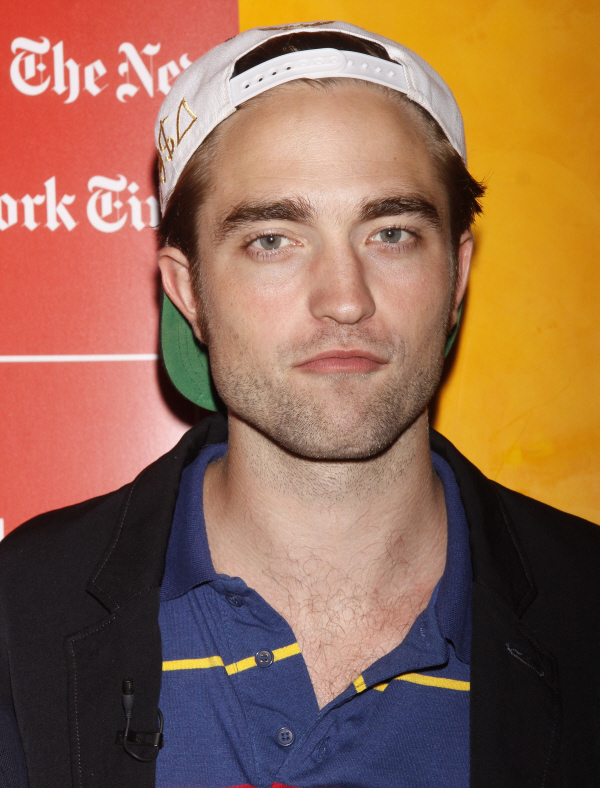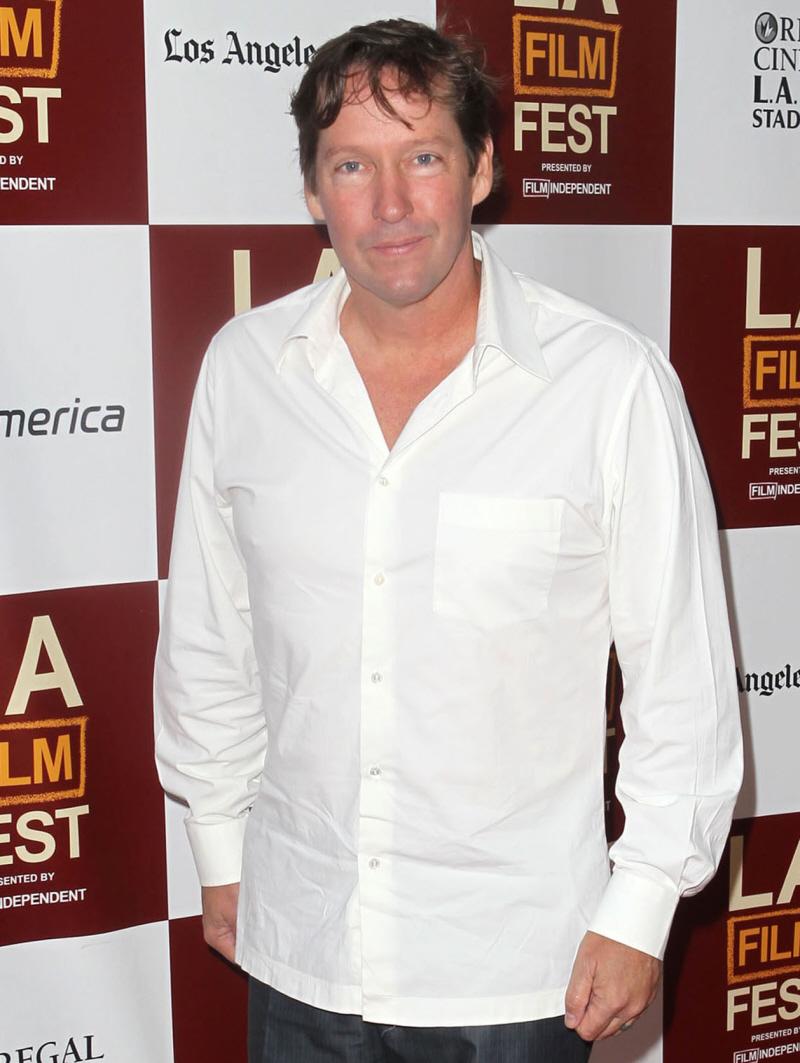 Photos courtesy of Fame/Flynet and WENN.