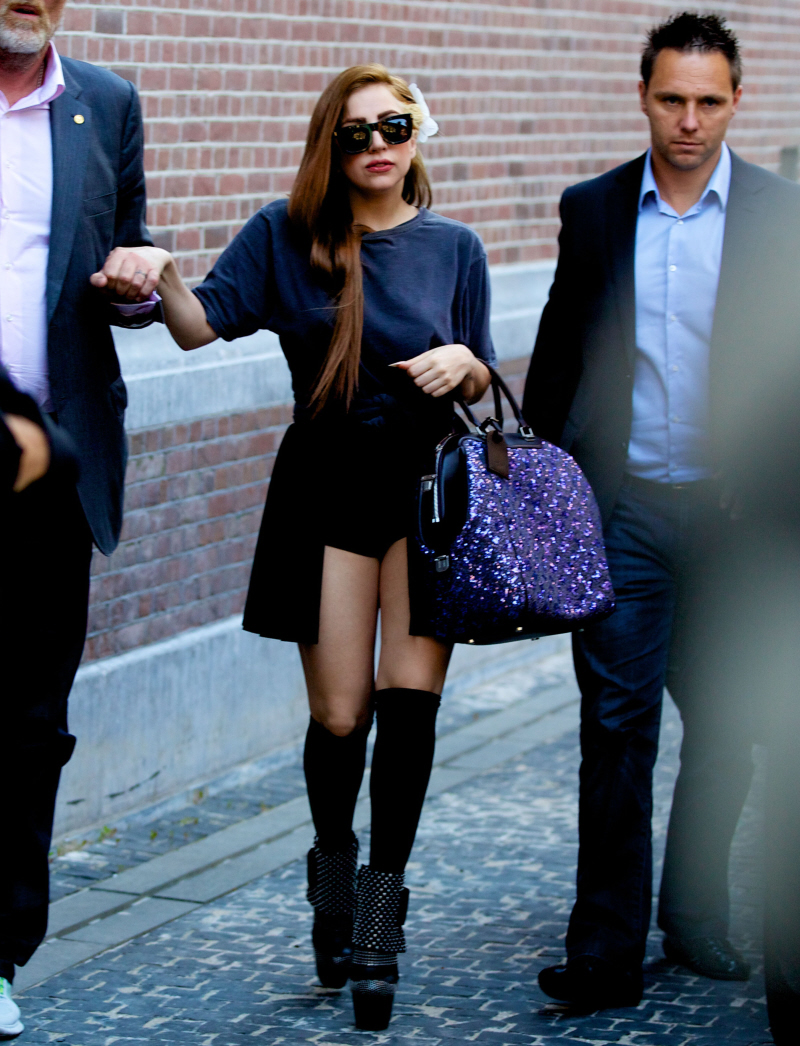 Here are some new photos of Lady Gaga arriving in Amsterdam, and the debut of her new hair color. Yes, we are to believe that A) this is Gaga's real hair and B) this is her recently and newly dyed natural hair. She seemed to have live-tweeted the hair dyeing process, just so we would know that it's just not a fancy new wig. Gaga tweeted, "Im gonna leave one streak of bad by my left ear. Lady when its down, and Gaga when its up. could we belong together? Definitely feeling less blond lately and little more progressive brunette. I am LOUIS VUITTON BROWN. BITCH THATS LV".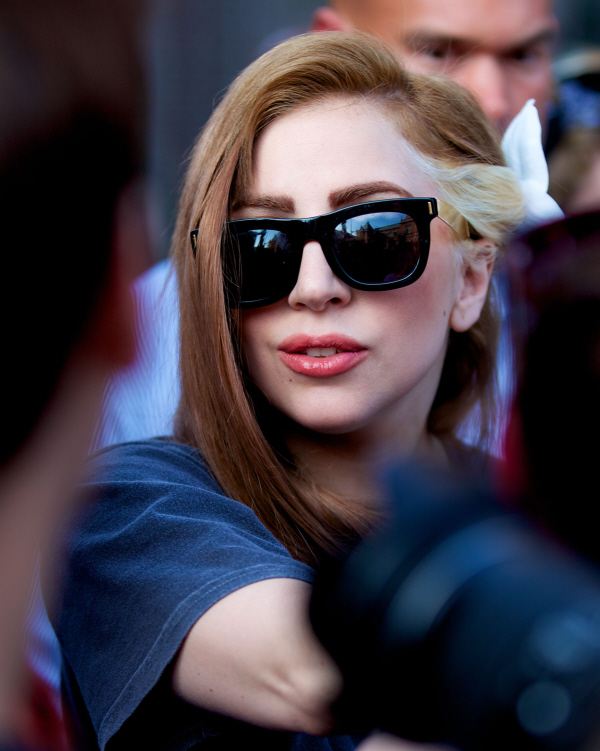 The whole "Louis Vuitton brown" is a real thing – I'm not sure if it's an actual trademarked color, but when I Googled "LV brown," I did find what I was looking for – go here to see. Now, is Gaga's hair an approximation of LV brown? Not really. I actually think Gaga's brown has some ginger undertones which (surprise!) suit her skin. I also think she's giving us very strong Lana Del Rey vibes now. Something about the newly injected lips (right?) and the long, reddish extensions. Very Lana Del Rey.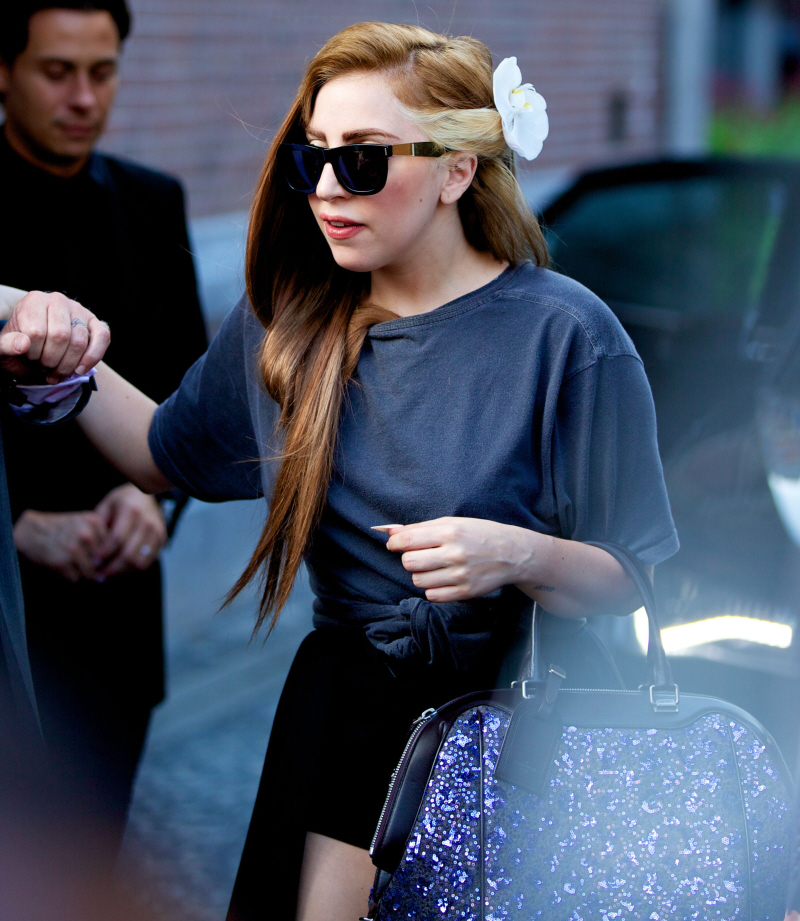 I also wanted to include these photos of Gaga in Bucharest, Romania over the weekend. She was performing there, of course, but she also did a photo op with her puppy, Fozzi (or Fozzie, or Fozzy). I was obsessed with these photos yesterday and I almost wrote about them just because I'm having a weird emotional relationship with this dog. Like, I don't think Gaga is mistreating the puppy, but I can't really say that I envy Fozzi's life. The puppy is really, really cute, though.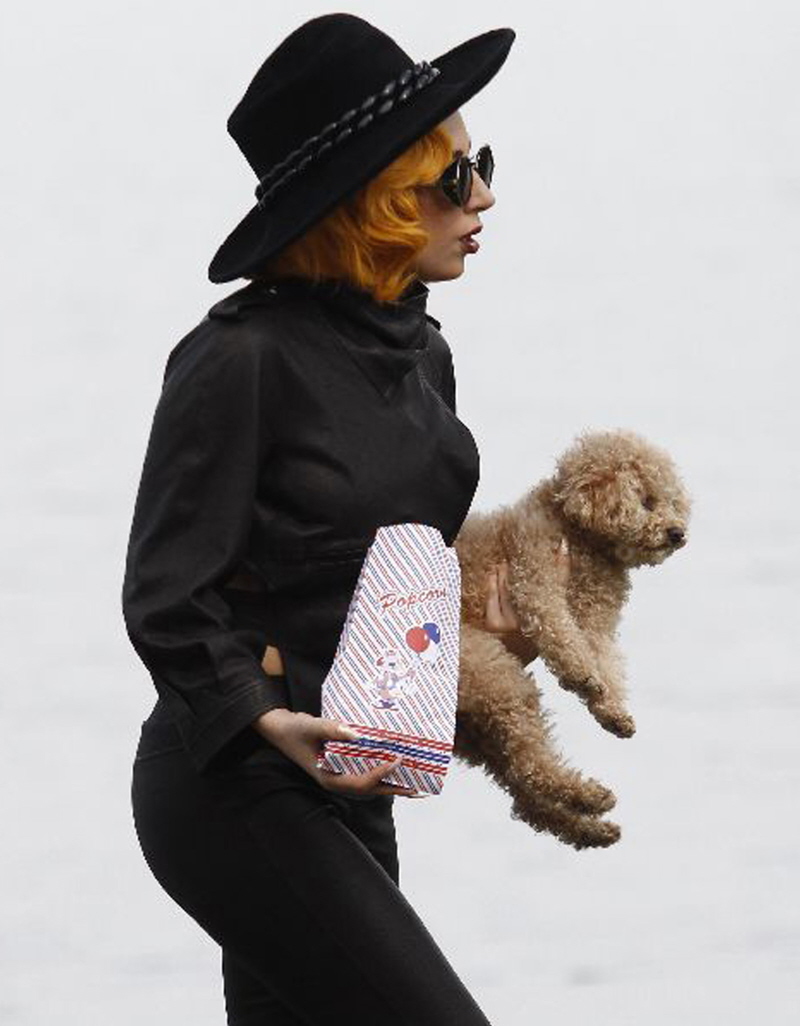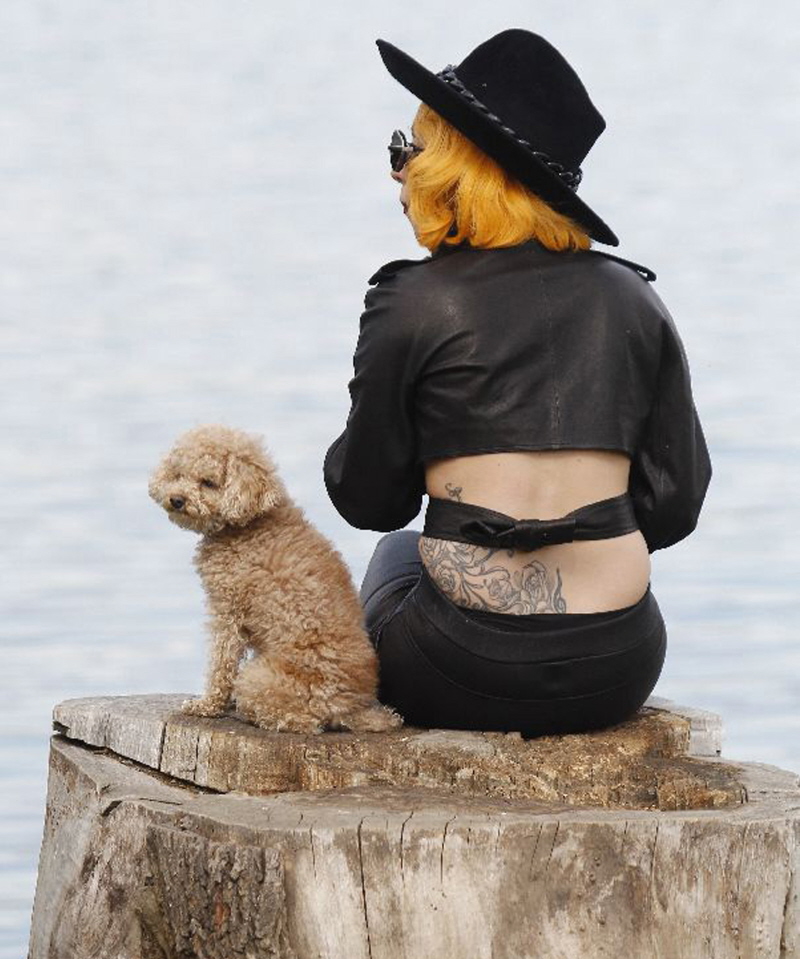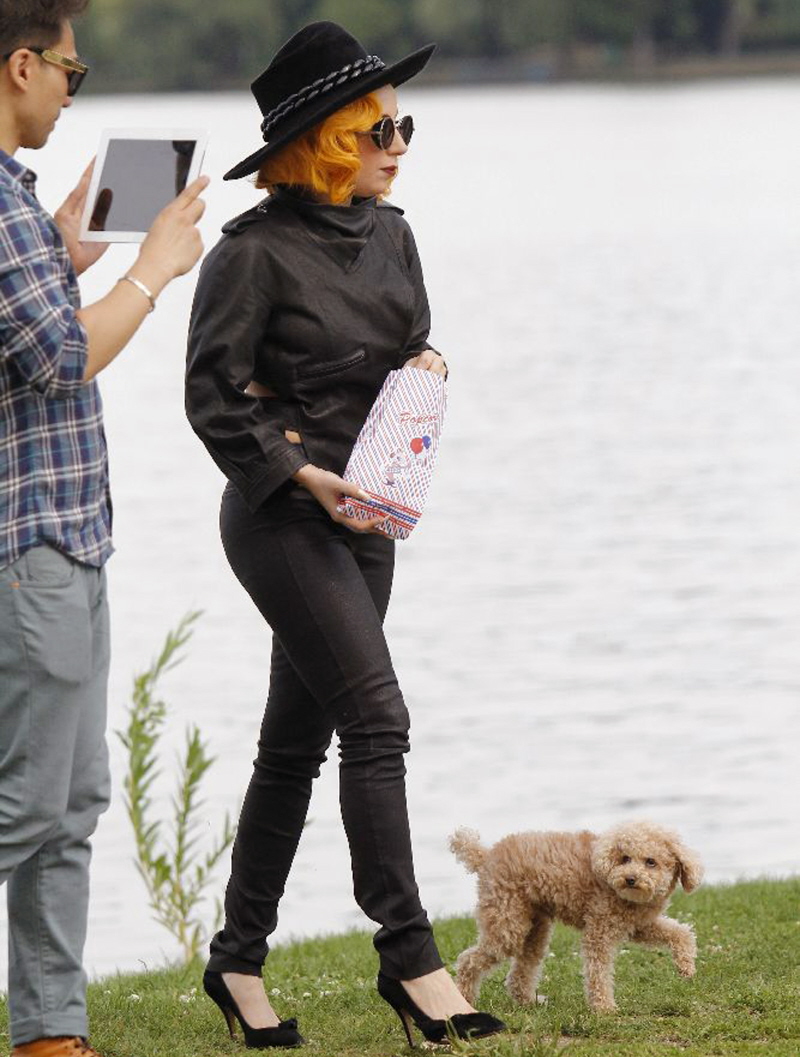 Photos courtesy of WENN, Fame/Flynet.