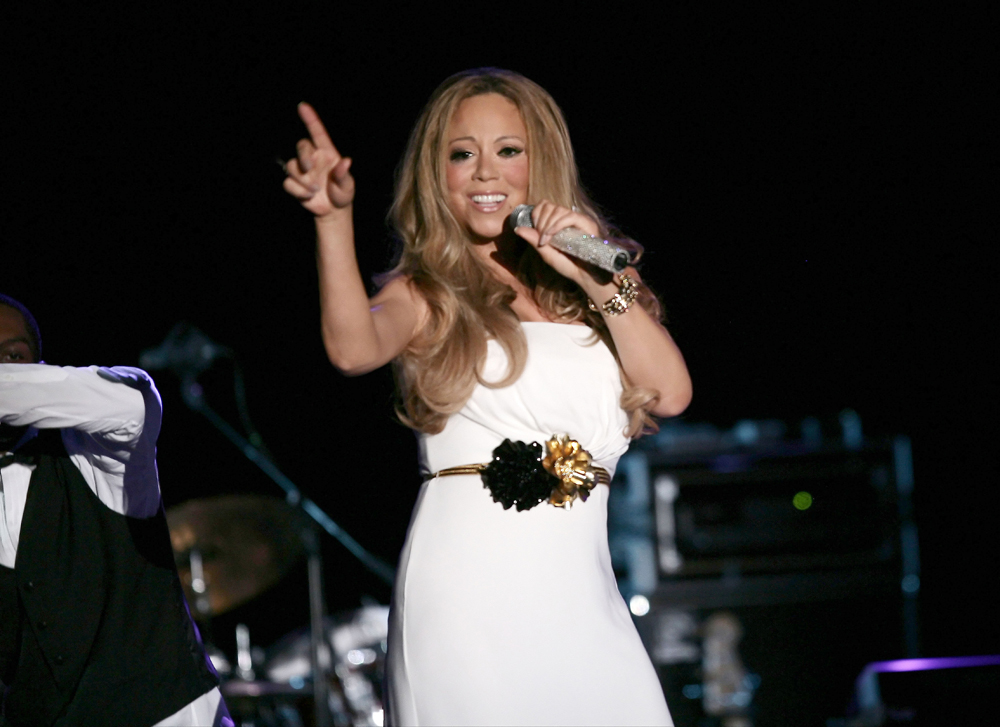 Here we go with the drama, people. Just this morning, we reported that the ever-crazily-dressed Nicki Minaj was a confirmed choice to judge the upcoming season for "American Idol" and that she would be joining Mariah Carey, who has secured a $12 million salary just to say semi-cruel things and break into spontaneous song at the judges' table. Well, the producers are certainly getting their advance money's worth from Mariah, who is throwing a publicity-laden diva fit over the selection of Minaj. Of course, the wording is ambiguous here, so we don't know how Mariah feels about Nicki (but let's get real — Mariah probably dislikes her with the fury of a thousand diamond-encrusted suns). Instead, the whole issue seems to be that Mariah says she was promised that she'd be the only female judge on the panel. Uh-oh: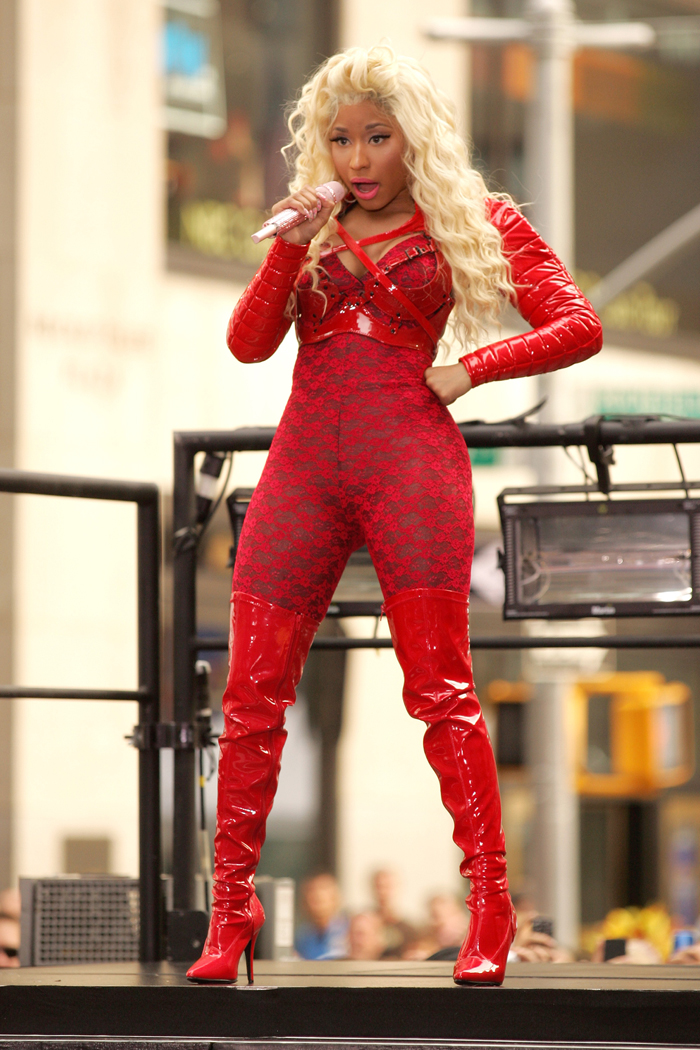 Nicki Minaj may well become a judge on "American Idol," but it will be at the expense of Mariah Carey, who we're told hung up the phone when she was told Nicki was the top candidate.

Sources connected with "Idol" tell TMZ … Mariah was led to believe she would be the only woman on the judge's panel. Choosing Nicki would not only crush that expectation, it would add insult to injury because Nicki (29) is a lot younger than Mariah (42).

As for the composition of the judge's panel, we're told by no means is it a done deal. There are 2 scenarios being played out. First, it's unclear if Randy Jackson will come back as a judge or a mentor. If he leaves the judge's panel, there will be another spot to fill.

The second scenario … we're told some of the honchos believe it's a mistake to have 2 women and a man on the panel, and a 4th male judge would be necessary.

As for who's still in the running, we're told Brad Paisley, Keith Urban and Enrique Iglesias are leading the pack.

And there's one other thing … Sources connected with the show say they're worried … if the judges end up being Mariah, Nicki and Randy … middle America might not welcome the blackout.
[From TMZ]
Honestly, I think that Mariah would love to be the only woman on the panel because, you know, more attention going her way and all that. But I think the real issue here is something else, and it's not even the age difference. Mariah probably feels like she's really earned her place because she's been a pop sensation for (literally) decades. In comparison, Minaj is fresh off the dayglo turnip truck, right? But I think for $12 million, Mariah could afford to shut up and put up with whomever the producers choose. Most people (not me, obviously!) are annoyed by at least one of their close co-workers without such enjoying the comfort of a grand salary to make it all better.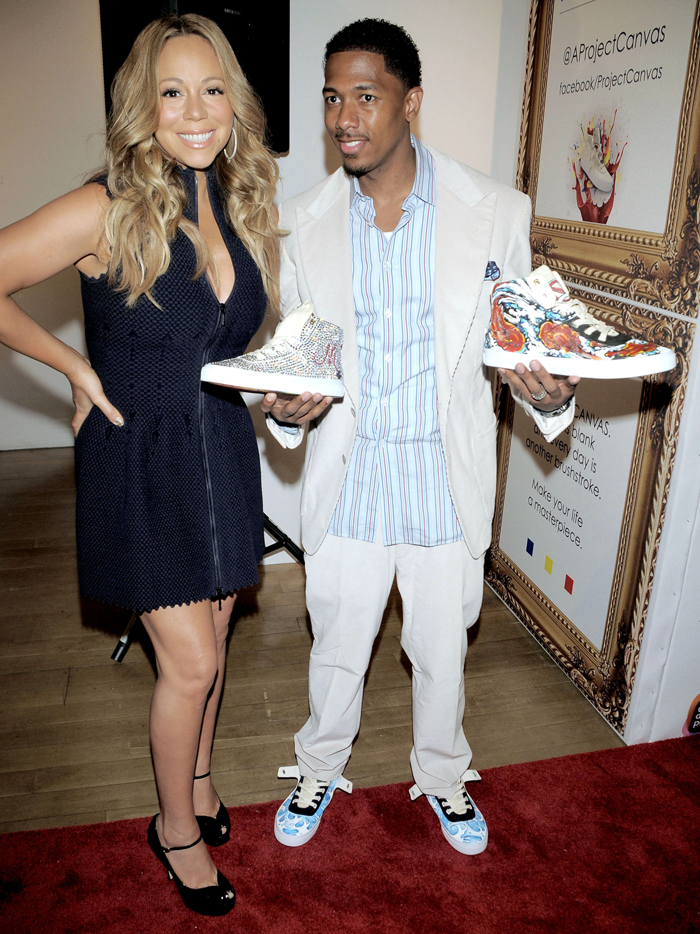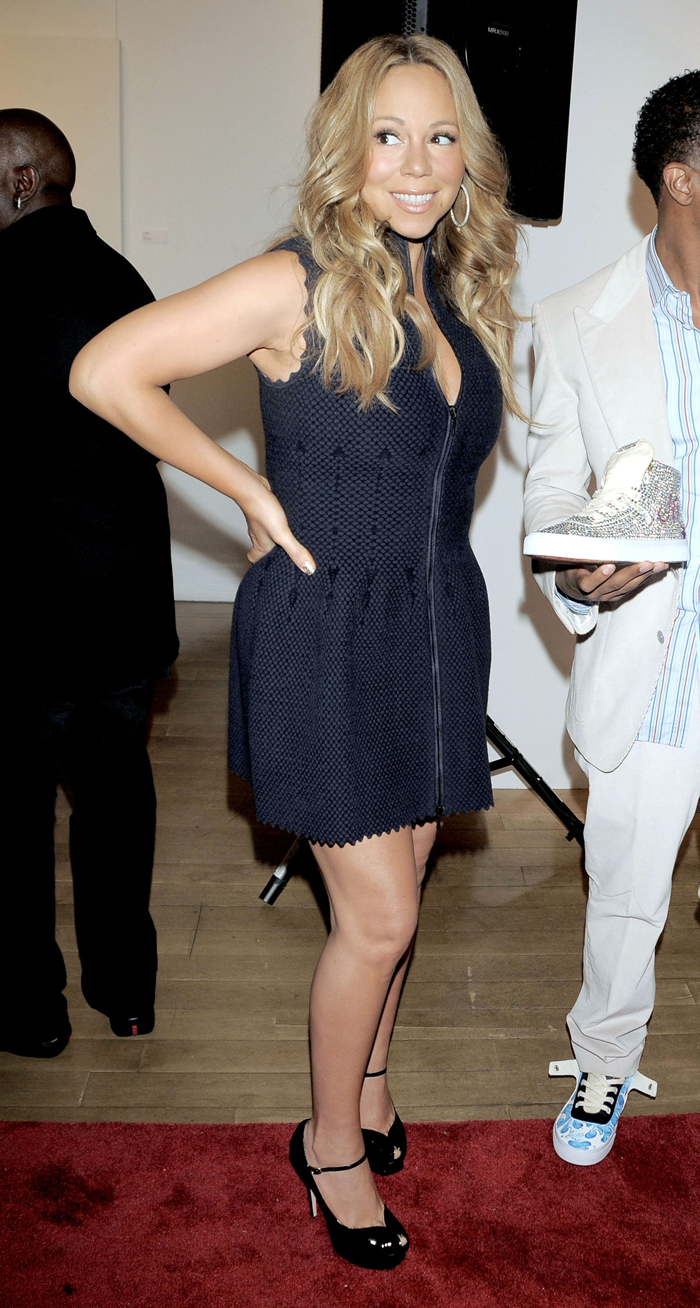 Photos courtesy of Fame/Flynet and WENN