Halle Berry steps out in a clingy dress; what's going on with her custody case?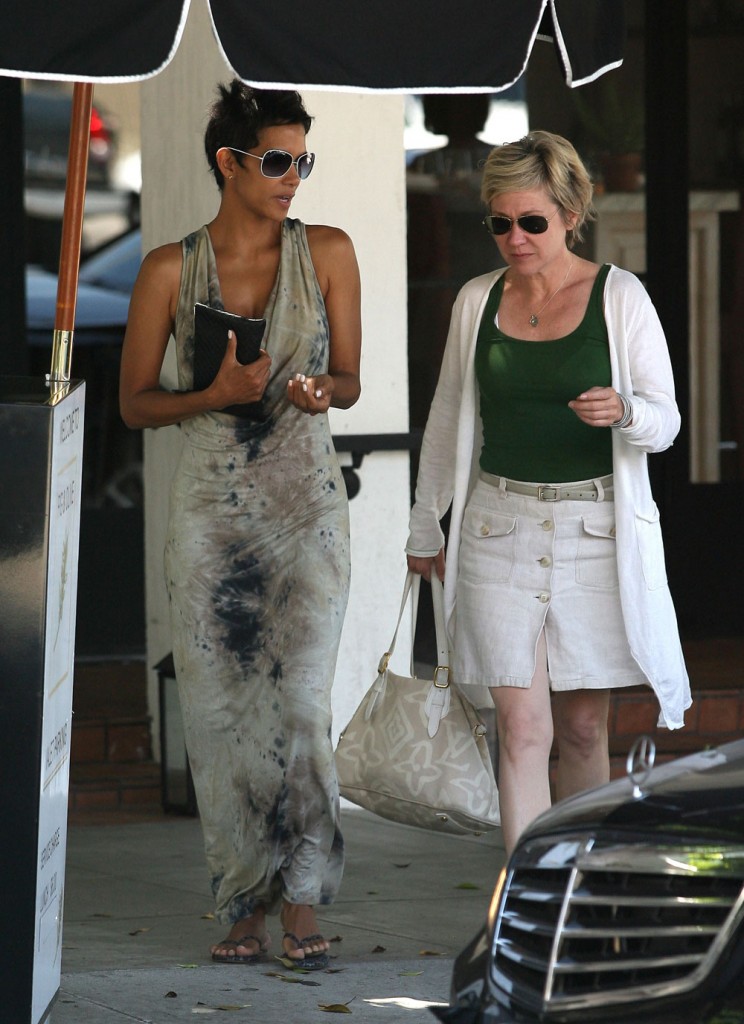 These are photos of Halle Berry looking like a million bucks in a clingy gray cowl neck dress with a blue paint splatter print. This dress is amazing, and Halle has paired it with some casual black flip flops that look just slightly fancier than the ones I'm wearing now. She looks incredible, and like she's plotting something, right? She's got some kind of notepad with her, she's talking animatedly, and I would bet that the woman with her is a lawyer or someone otherwise connected to her custody case. That's just a hunch, and I could be completely wrong, but that's the vibe I'm getting. Halle, this unnamed woman, and Halle's fiance Olivier Martinez were spotted out at lunch on Melrose Ave on Sunday. Ok, so it was Sunday and it might have been just friends going for lunch, but where Halle is involved I'm suspicious.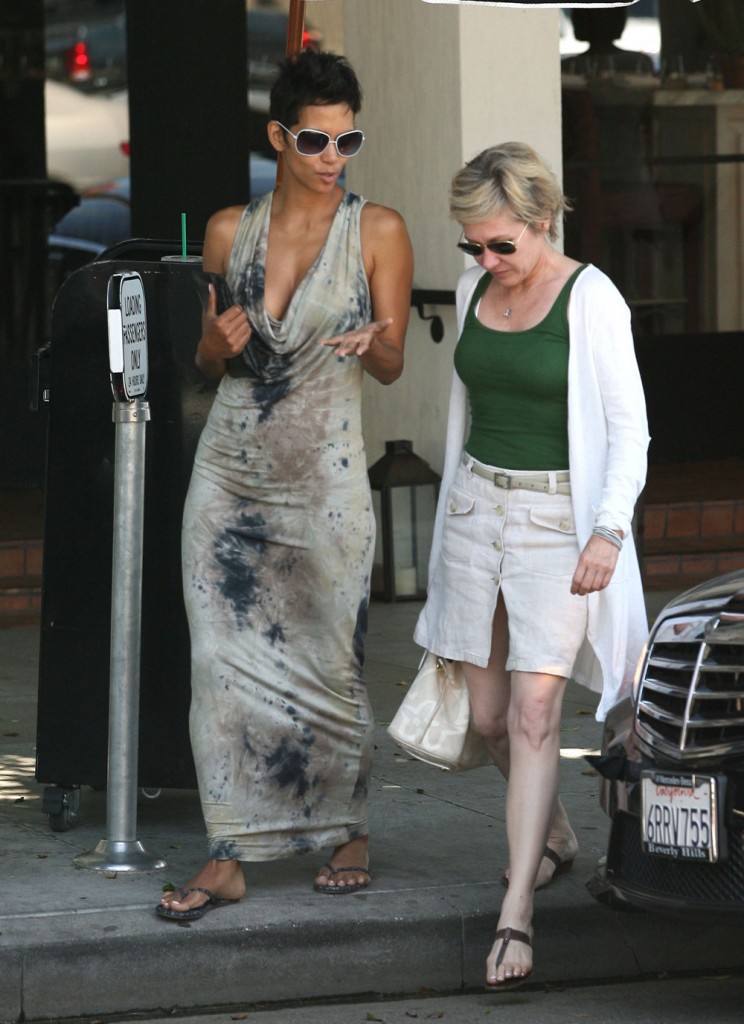 The last we heard, Halle had called in Salma Hayek to submit a sworn declaration in her custody case. Halle is of course trying to move to France with her daughter Nahla, against the wishes her Nahla's father, Gabriel Aubry. Halle's central argument is that the paparazzi are aggressive and threaten Nahla's safety in LA and that a move to France would protect the child. It looks like Halle might get her way, but we haven't heard anything yet about the judge's ruling. So the case is either ongoing, or the decision was unfavorable to Halle and she doesn't want the news to get out. I'm thinking that nothing has been decided yet, but TMZ's lack of updates has definitely been suspicious. Maybe more news will come out this week.
Meanwhile Gabriel's camp has been very quiet. He used to leak news to Radar Online, (which was not always beneficial to his image) and at some point Radar switched and seemed to be as team Halle as TMZ. Maybe Gabriel realized that it wasn't helping his case to play the media game, although it seemed like he was just trying to defend himself. He's had to do that quite a bit since the breakup with Halle. I hope the lack of news means that Gabe is winning this round.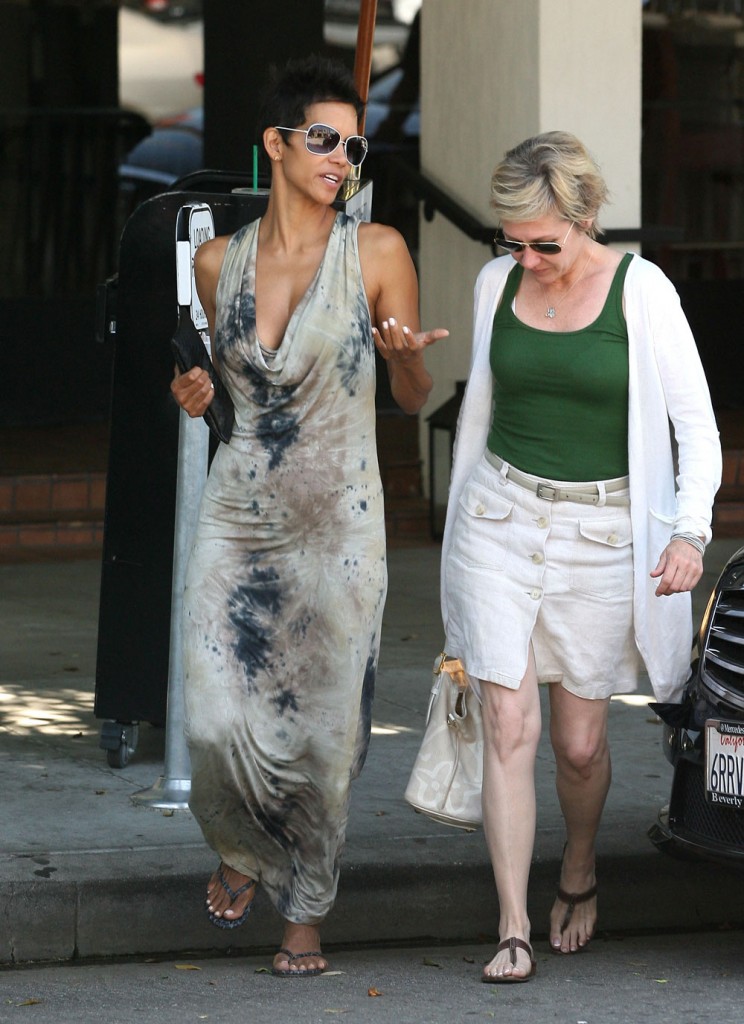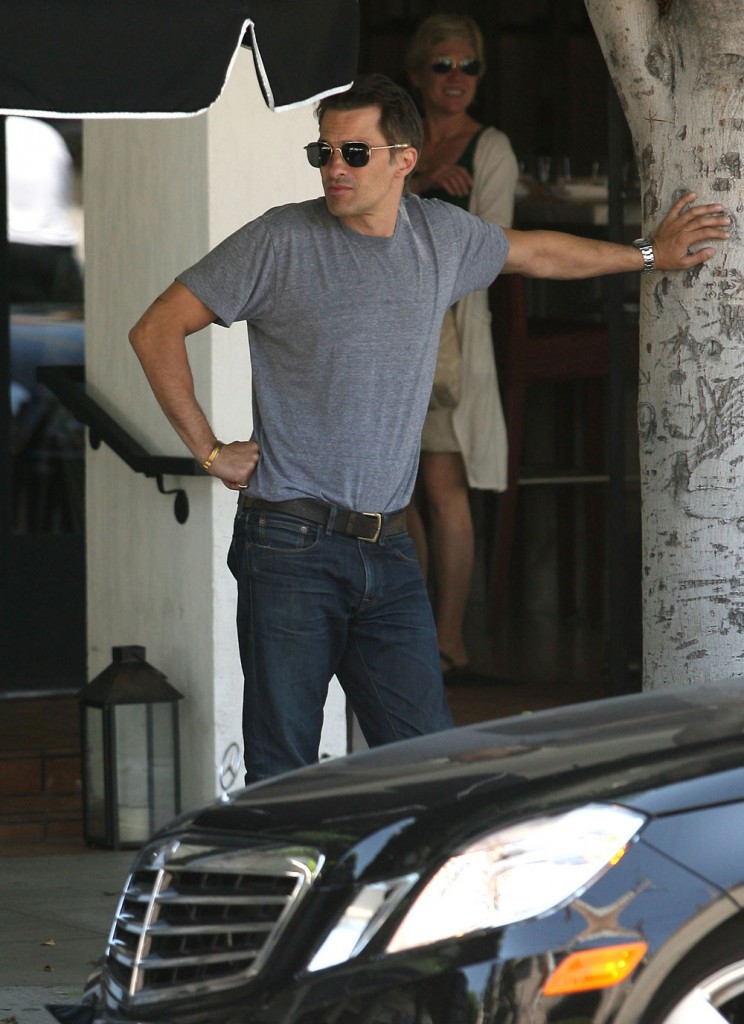 Photo credit: FameFlynet
Written by Celebitchy

Posted in Custody battles, Gabriel Aubry, Halle Berry, Olivier Martinez, Photos

- Harry Styles & Kimberly Stewart going strong [Lainey]
- Demi Moore's new man is gross [D-Listed]
- Fug or fab: Emma Stone [Go Fug Yourself]
- Arrest warrant issued for Jenelle Evans [Reality Tea]
- Only God Forgives review [Pajiba]
- Hugh Jackman, scooter master [Buzzfeed]
- Who does Drew Barrymore call her sister? [Evil Beet]
- Cannes couples past and present [Popsugar]
- Arrested Development supercut [CDAN]
- Lea Michele's see through skirt [Celebslam]
- Cheating wife's lover escapes out of window [Movin925]
- Joe Francis is crazy [Starcasm]
57 Responses to "Halle Berry steps out in a clingy dress; what's going on with her custody case?"