Lea Michele covers Nylon, talks diva rumors: 'I'm really proud of who I am'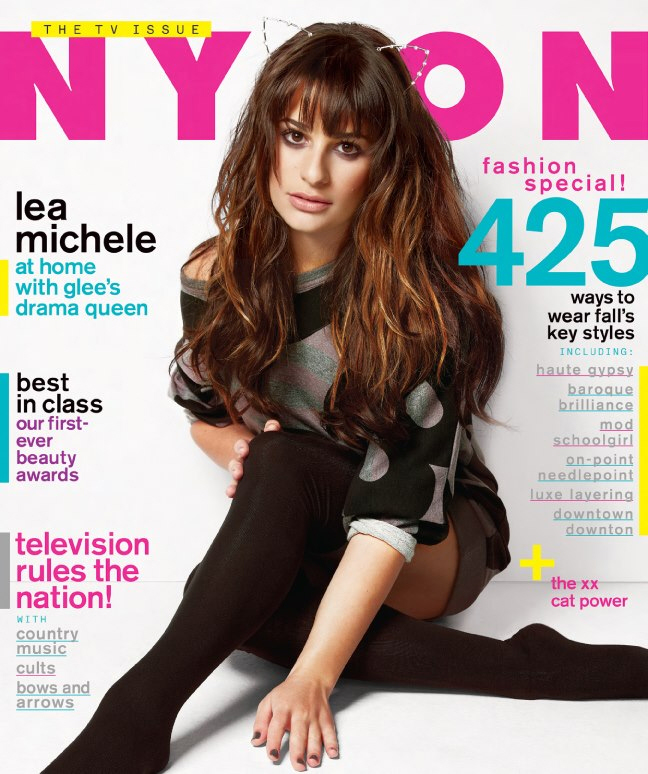 I know I yell at or about Lea Michele a lot, but I do have some nice stuff to say about her. For one, I think she's a pretty girl. She has beautiful eyes, great hair and lovely skin, and with her small, petite frame, she should be able to pull off some really great fashion. Unfortunately, Lea often gets it wrong when she's styling herself, or being styled by others. Take a gander at this Nylon pictorial, for the September issue. Look at how awful her hair looks. Look at the weird/bad lighting that makes her look tired, drawn and sallow. She is a lot prettier than Nylon has made her look.
As for the interview… well, Lea never gives a good interview, in my opinion. She's very full of herself in general, but she's also kind of neurotic. She wants to come across as a self-confident free-spirit, but… that's just not who she is.
On making people uncomfortable: "When I was in Spring Awakening, every night I had to do this nude scene. I always loved to find the one person who I knew was going to be uncomfortable–who throughout the show was cringing in their seat–and when [co-star] Jonathan Groff would undo my top, I loved it!"

On being open-minded: "I grew up in a very, very different world than a lot of people did. Everyone I knew was gay–the weirdos were the straight people. Obviously we don't just deal with homosexuality on Glee, but nothing shocks me. Nothing."

On her childhood: "I was a weird kid. I was eight years old saying, 'I don't want a day off. I'd like to work everyday, please.'"

On dealing with the paparazzi: "I'm sorry but it's so strange. I always feel now that people only want to get the worst out of sitting and talking to me. I feel a weird thing where it's like, 'Do you just want to find out something bad?'"

On her upcoming pop album: "I want to make songs where girls can just roll down the windows of their car or dance around in their rooms in their underwear, like, 'I hate my ex-boyfriend!' or 'I'm so in love!' because that's what I want [to hear] power-girl songs."

On all those diva rumors: "I think I got hit with some pretty hard things at the beginning that were not good representations of my personality, and people put a label – I think they like to do that – and it really got to me. And I think I was fighting so hard to change that, that I was not really being myself. [But] I came to a place where I'm much happier personally in my life and because of that I really don't feel like I need to explain anything or be anything. I'm really proud of who I am."

On her relationships on and offscreen with Cory Monteith: "We were Finn and Rachel before–I feel like they come first."

On her love affair with Glee: "When the show first started I knew immediately that it was so special. But so much was happening for us so quickly that it was very much a whirlwind. And I don't know what happened, but when this third season finished, I fell madly in love with it again."
The diva question and answer was interesting – Lea did get hit hard with rumors and stories when she first came on the scene, but I'm not quite sure what she's saying in response to that? That she was "mislabeled" a diva? That those stories weren't the best representation? That she's a diva and she's "proud" of that? I don't even know. The last resort of the diva is always to blame the label or the editing. In the end, it just sounds like someone's excuse to act up and expect that there should be no repercussions.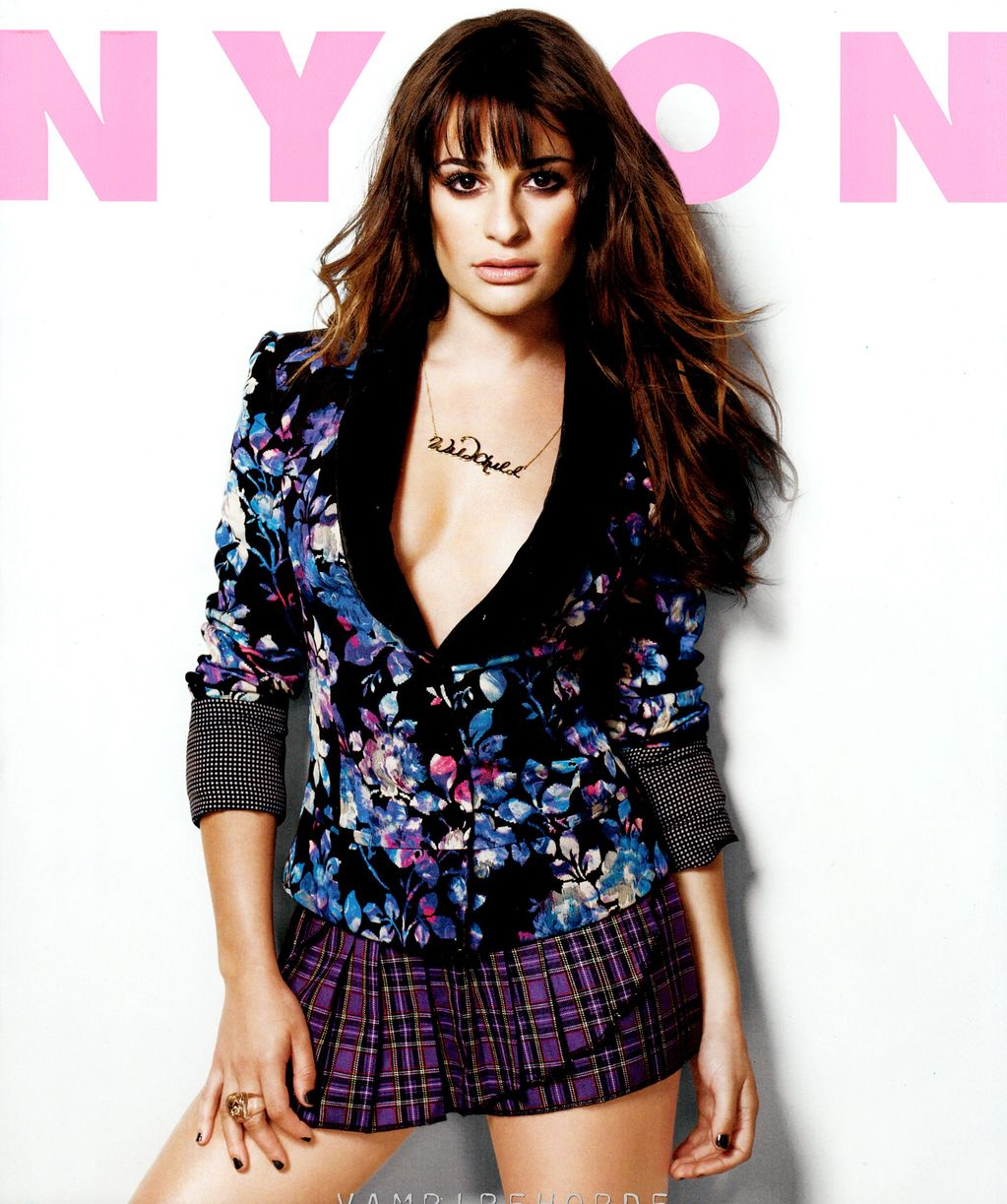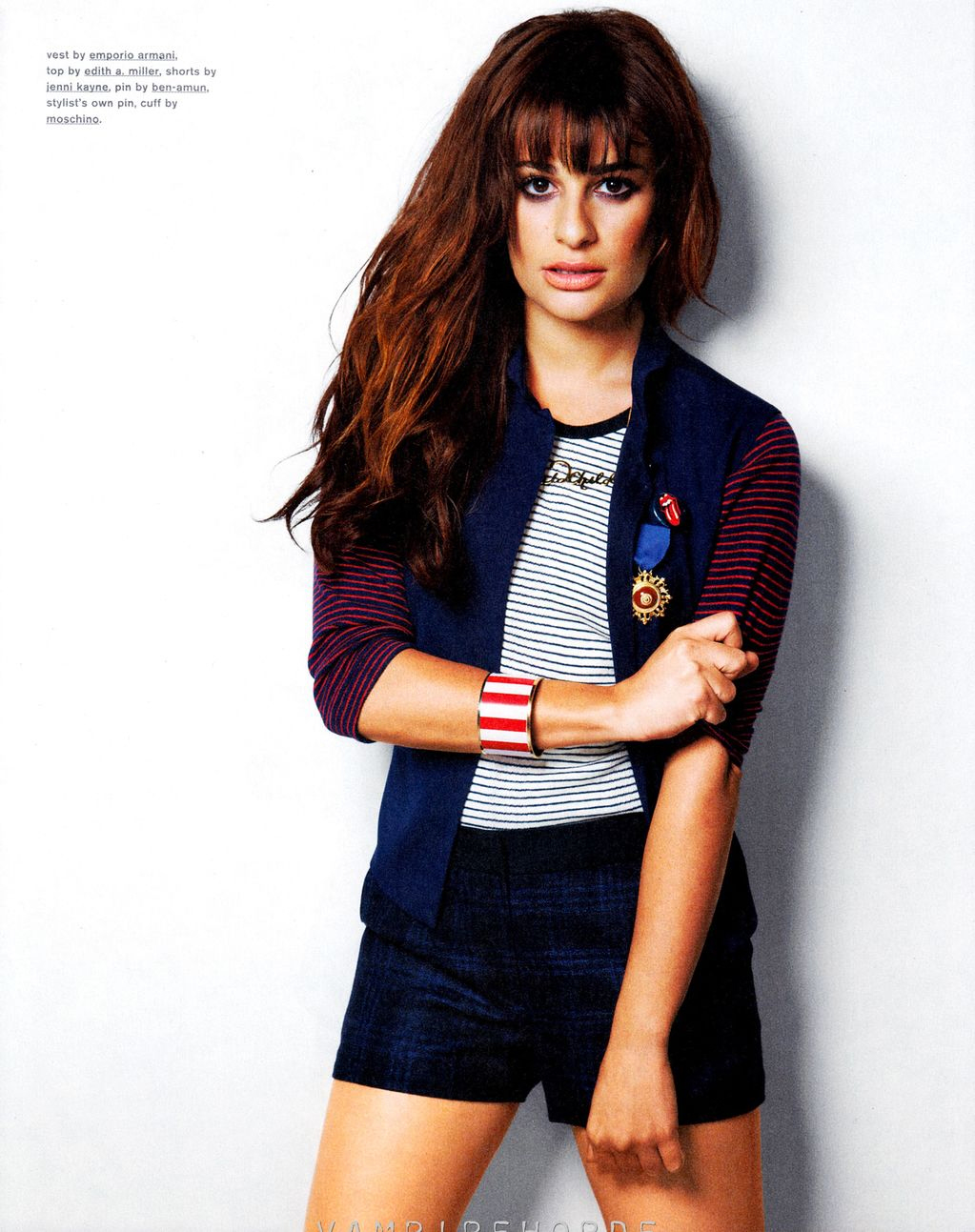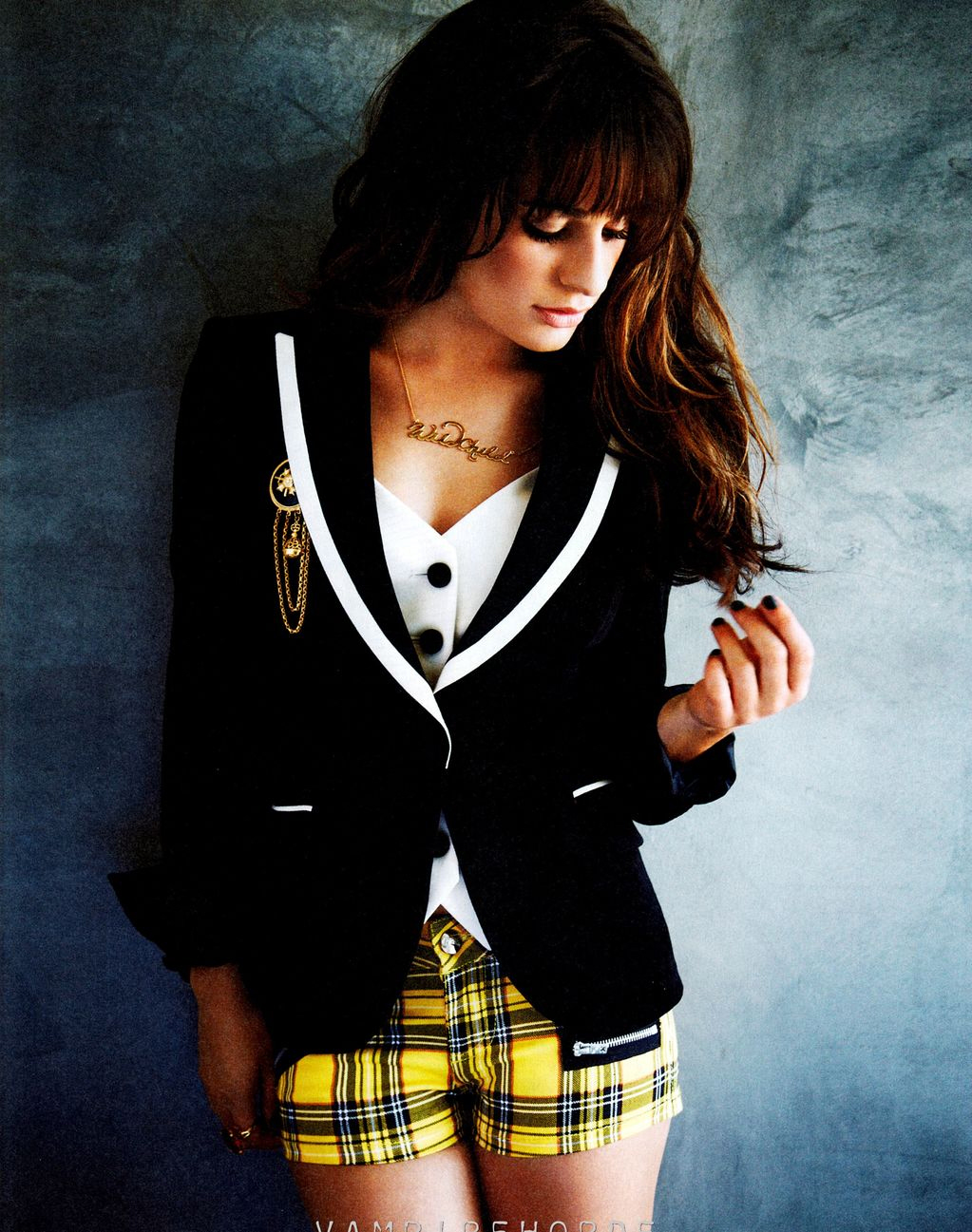 Photos courtesy of Nylon and The Fashion Spot.

Written by Kaiser

Posted in Lea Michele

- Friends reunion on Ellen [Popsugar]
- Lindsey Vonn watches Tigers kids [Lainey Gossip]
- George Michael fell out of a car going 70mph [D-Listed]
- Real Housewives of Orange County recap [Reality Tea]
- New Man of Steel trailer [Pajiba]
- Jared Padalecki's hot bod [Buzzfeed]
- Doctors confirm Taylor Swift's new boobs [Evil Beet]
- Catherine Zeta-Jones finished treatment [CDAN]
- Anna Paquin hates the paps [Celebslam]
- Lance Armstrong is gross [The Blemish]
- What is Barbara Palvin wearing? [Moe Jackson]
- This is Petra Nemcova? [SVC]
24 Responses to "Lea Michele covers Nylon, talks diva rumors: 'I'm really proud of who I am'"