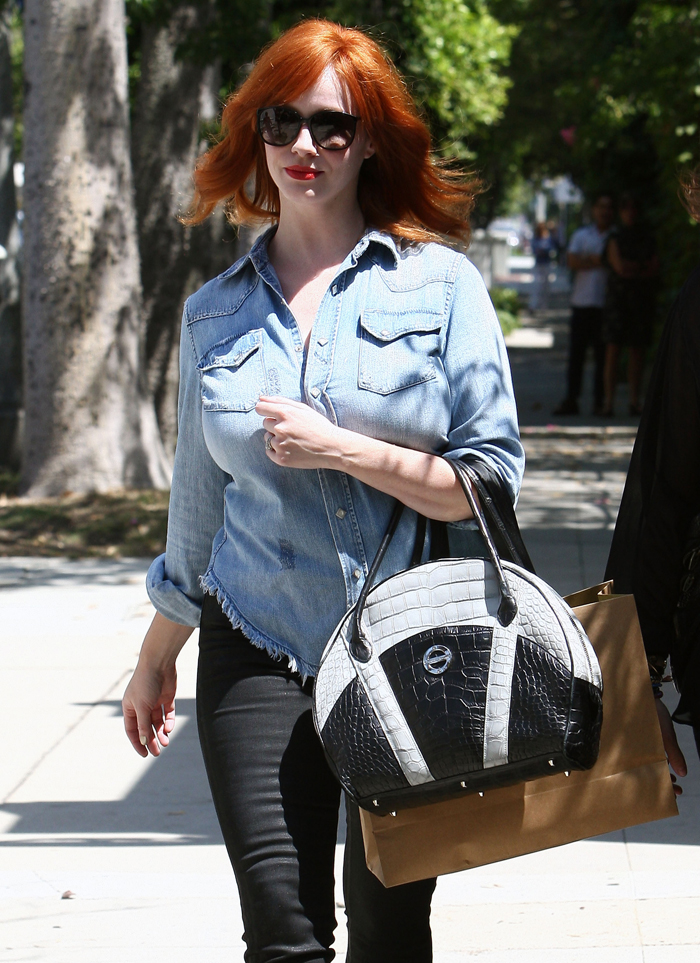 Christina Hendricks was photographed on Melrose Place yesterday (leaving a Hugo Boss boutique, actually), and for the first time ever, her rack was not the main focus of attention. In fact, Christina seemed to take great (uncharacteristic) care to hide her rack behind a denim shirt, which she paired with subdued black jeans and pumps. So what's the big fuss? Well, Christina just happened to get papped with a one-of-a-kind Farbod Barsum handbag (the "Isabella" tote), which costs a very hefty $23,980. Seriously.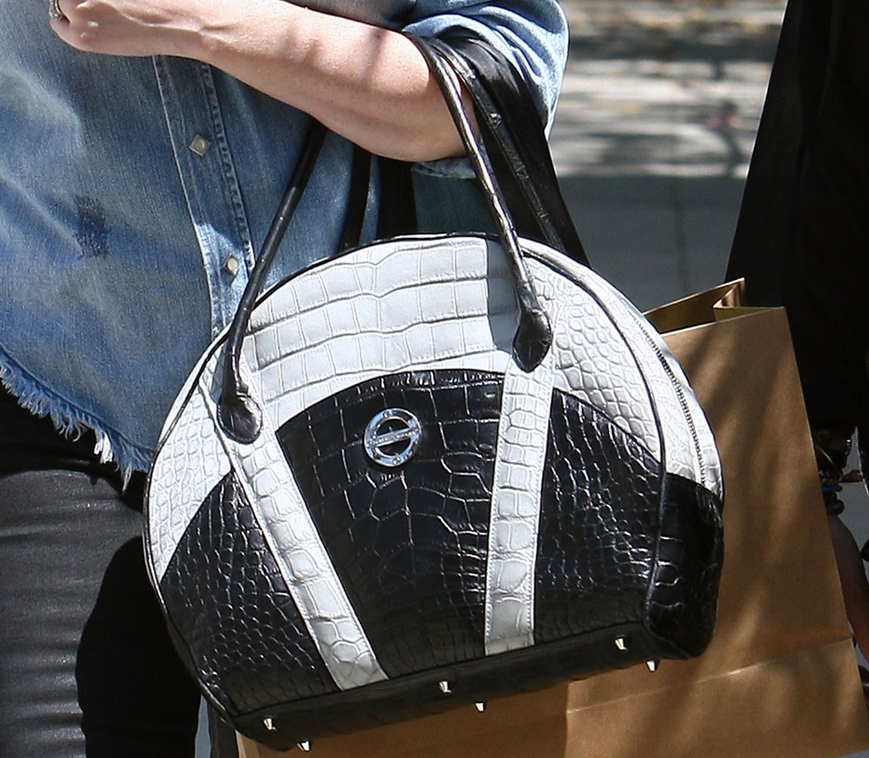 Isn't this one of the ugliest overpriced purses that you've ever seen? Kaiser, CB, and I were all rolling our eyes over it because it honestly shouldn't be worth more than $500, right? At first, I thought Christina must have merely been gifted this bag, which is actually quite atrocious looking, because there's no way in hell that she would have forked over that kind of money for a purse. She doesn't even make that much money from "Mad Men" (none of the actors do), and her movie roles thus far have mostly been limited to playing the best friend of the main character. She obviously couldn't afford this bag even if she wanted it. Sure, she's got some endorsements (like Vivienne Westwood), but still, this is an outrageously pricey tote.
Then it was brought to my attention that there was actually a press release about Christina carrying this purse, which means that she was very likely paid to get papped with one of the most ridiculous purses in the entire universe. Easy work if you can get it, right? All the while, Vincent Kartheiser is stuck living with a wooden box without a toilet. Poor Pete Campbell.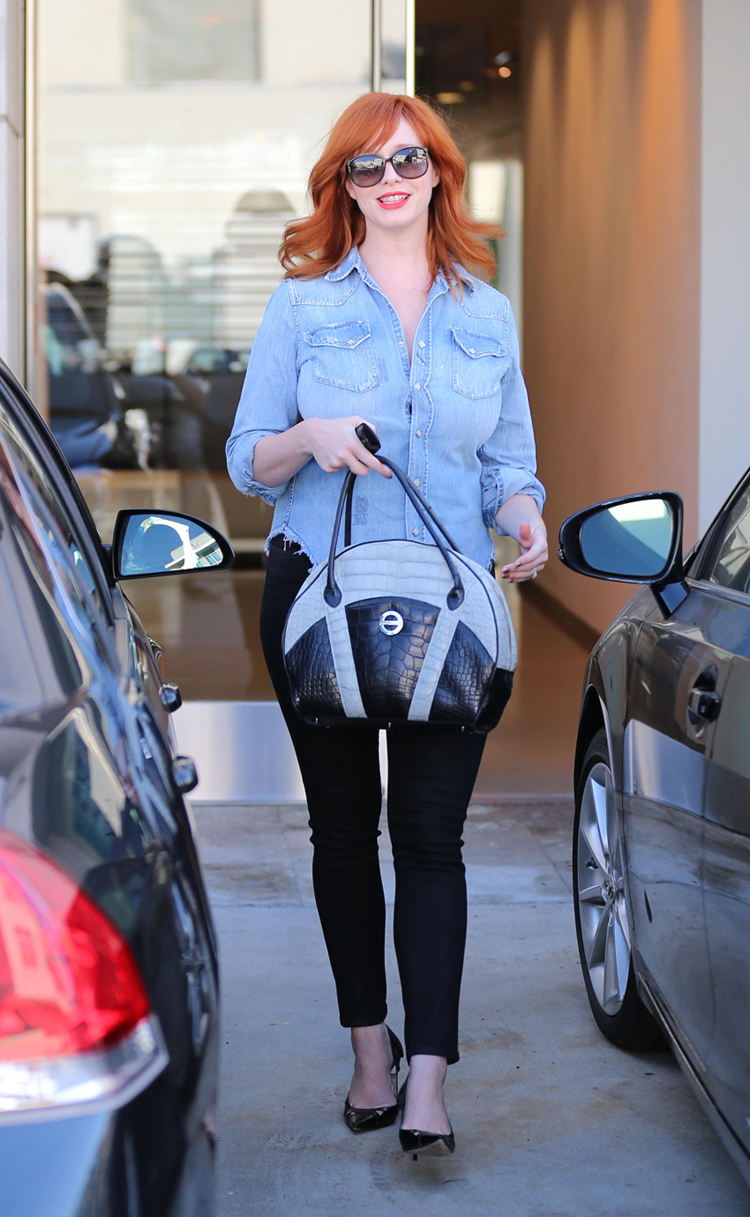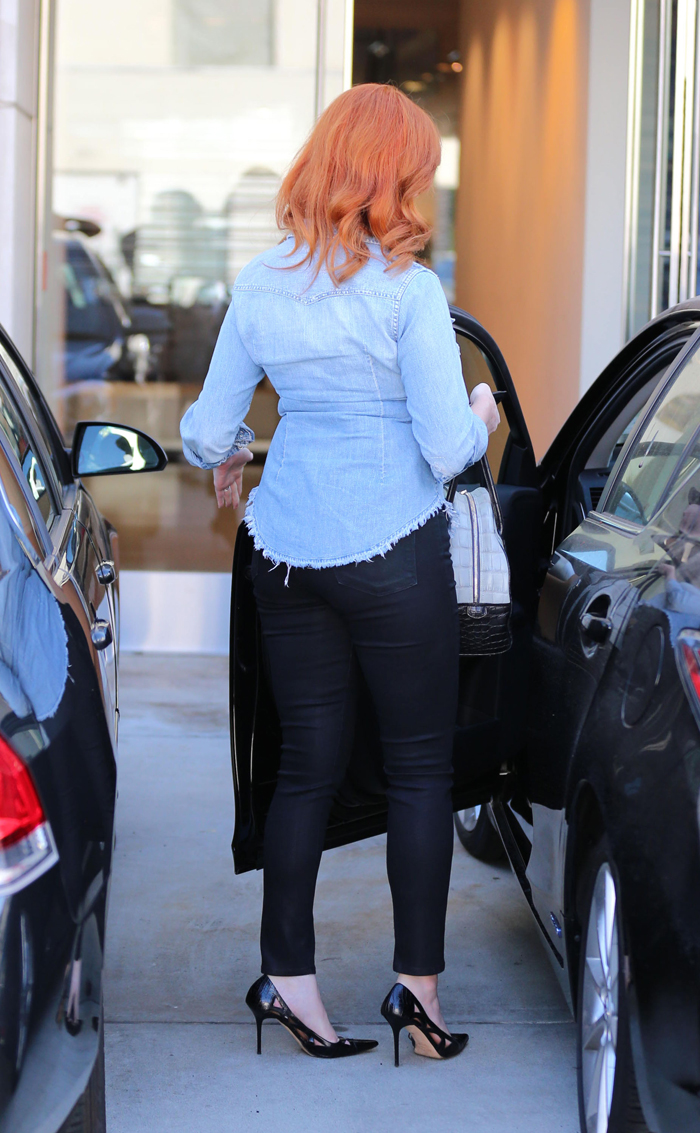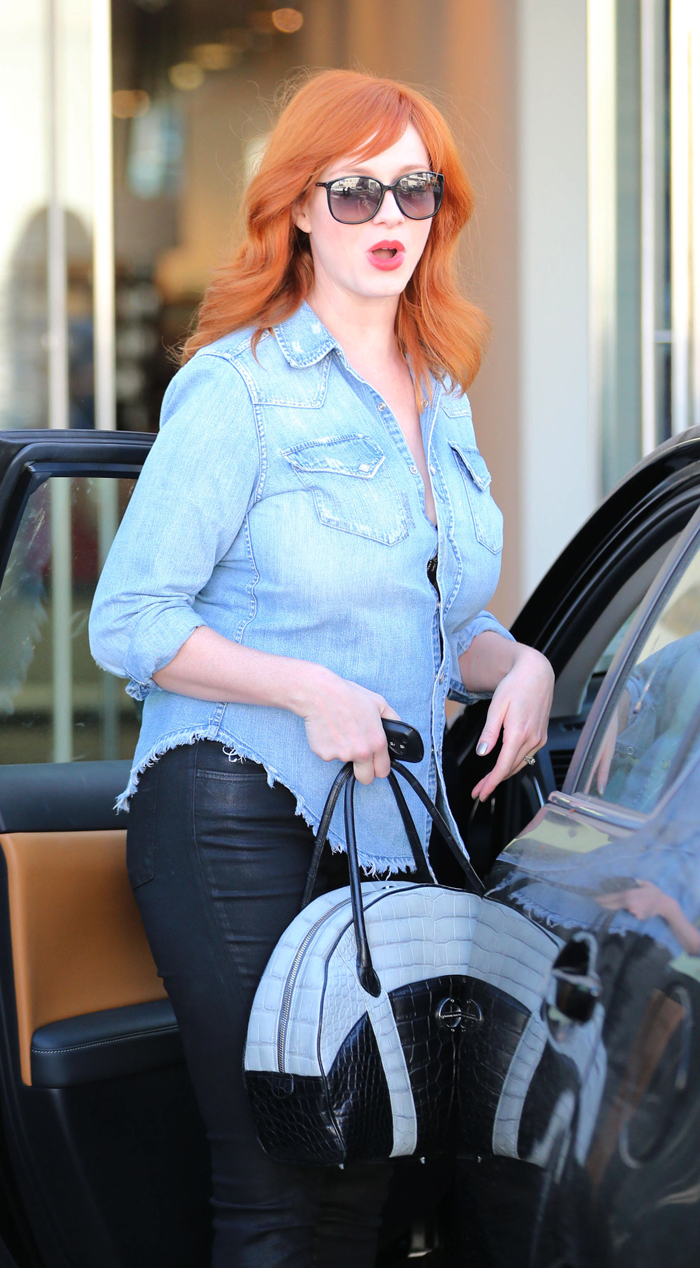 Photos courtesy of Fame/Flynet and WENN