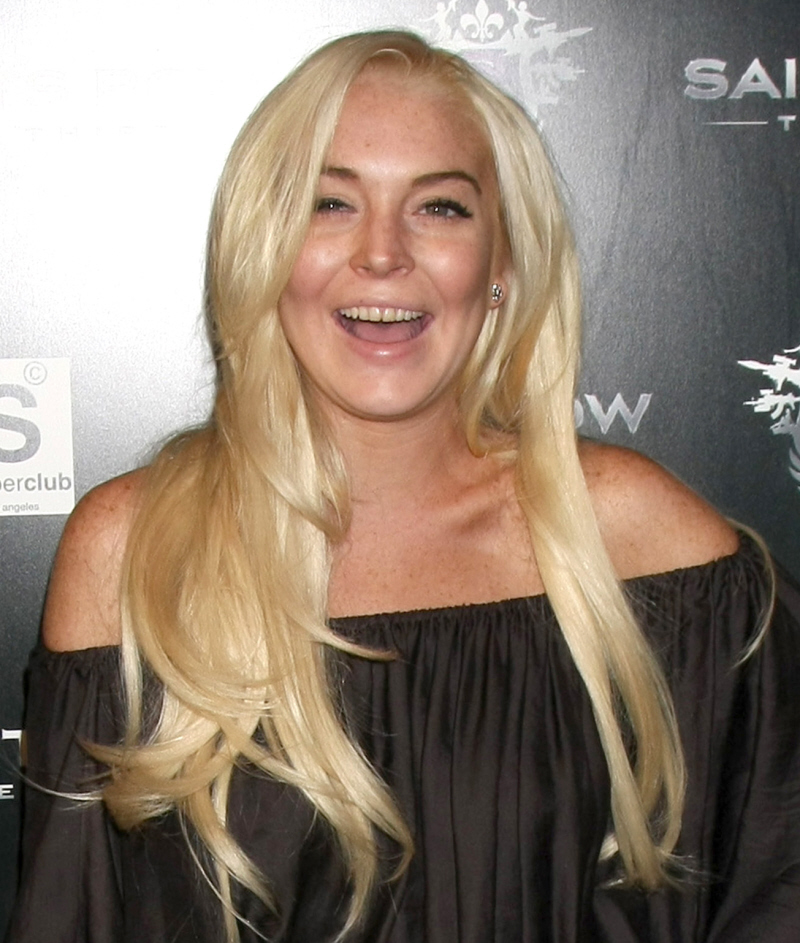 I know you're going to be shocked and appalled by this news, but you're just going to have to resist the urge to clutch your pearls: there is even MORE crack drama involving Lindsay Lohan's cracked-out jewel heist. I KNOW. This is completely unexpected!! So much of this has never, ever happened before! It's not like "Lindsay Lohan" is synonymous with "crack thief" and it's not like any little minor Lohan felony can quickly snowball into some massive and complicated crack drama before we can even mutter "Crackenjuice Crackenjuice Crackenjuice."
So, as we discussed yesterday, Lindsay was at a "house party" in the Hollywood Hills and she ended up "spending the night". The next morning, her host realized that some jewelry had gone missing, and much like the most cracked out version of an Agatha Christie novel (Crack on the Orient Express), the host refused to let anyone leave before the cops had a chance to investigate and question everyone inside the house. Well, here are more details about what that involved:
Lindsay Lohan brought 2 men to an uber-expensive Hollywood Hills mansion for an all-night house party, and the owner suspects the men robbed him blind … TMZ has learned.

The incident occurred Sunday night at a multi-million dollar mansion. The owner invited Lindsay, who brought her brother Cody, her assistant and the 2 guys.

The party lasted all night. Lindsay left at around noon Monday, but before she took off … the owner realized several expensive watches and some sunglasses were missing. He told everyone to stay and then called the cops.

The cops approached Lindsay and began asking questions. Lindsay then asked, "Am I a suspect?" A cop answered, "No." Lindsay — who knows a thing or 2 about her legal rights — blew them off and left.

The owner of the house told cops … he believes the 2 men Lindsay brought to the party stole the goods. The case is under investigation.
I wonder what the legal precedent is for gloving up and telling Lindsay Lohan to drop her drawers for a full crack muffin search. I mean, I don't have any doubt that the "two men" that Lindsay brought to the party were her co-conspirators and felons-in-arms. But do you believe that Lindsay would have let the two dudes hold on to the heisted goods? Of course not. She would have shoved everything up her… well, we don't need to get so graphic. Anyway, Lindsay is already blowing (eh) out of town following her most recent legal scrape:
Lindsay Lohan is getting the hell out of dodge after police questioned the actress regarding an alleged Hollywood Hills burglary yesterday — catching a flight out of L.A. [Tuesday afternoon].

We're told Lindsay is bound for New York — where her mother Dina lives. It's unclear what she has planned in the Big Apple.

As we reported, Lindsay was interviewed by police yesterday following an all-night party in a Hollywood Hills mansion — during which several expensive watches and sunglasses allegedly went missing.

Lindsay told police she had nothing to do with any stolen property — but the house owner believes she invited the burglars into the home.
Yeah. She fencing her stolen goods in New York. She really is a crackie klepto. She can't help herself. It's like breathing. She sees something she wants, or she sees something of any value, and she just grabs it.
Crap – I forgot that Agatha Christie had a novel called The Mirror Crack'd From Side To Side. That's absolutely perfect for Lindsay, isn't it? Miss Marple would have harsh words for crackheads like Lindsay.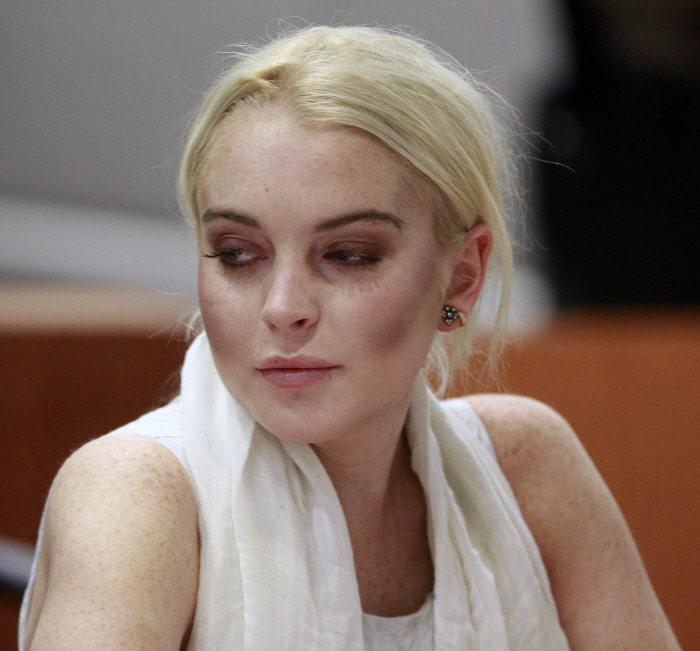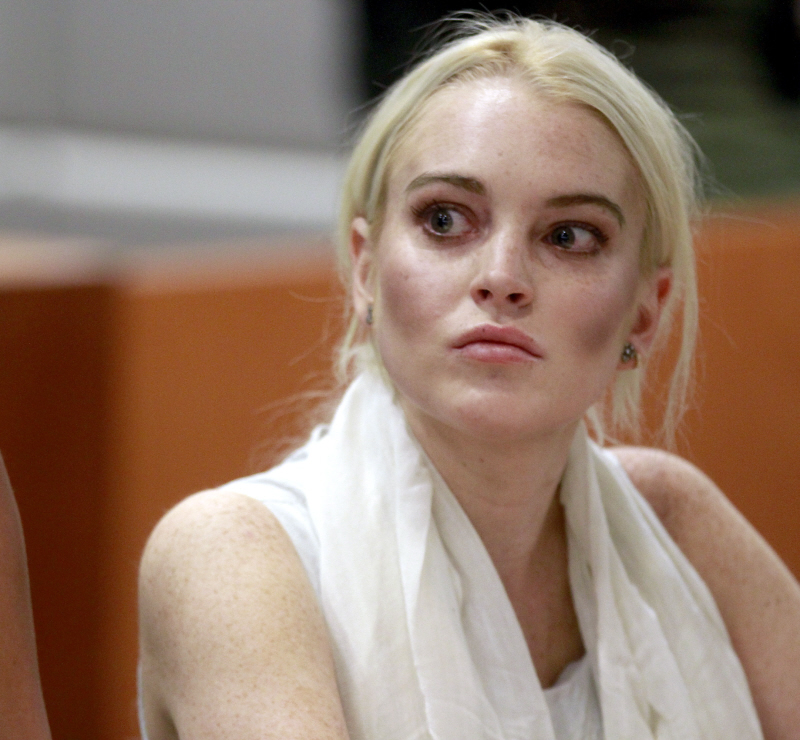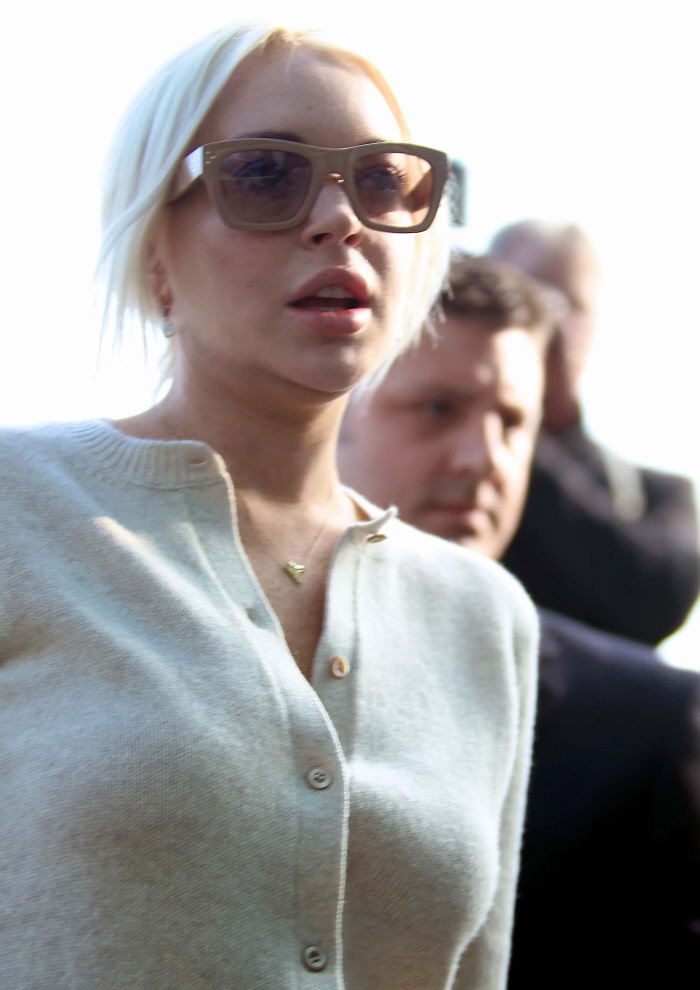 Photos courtesy of WENN.