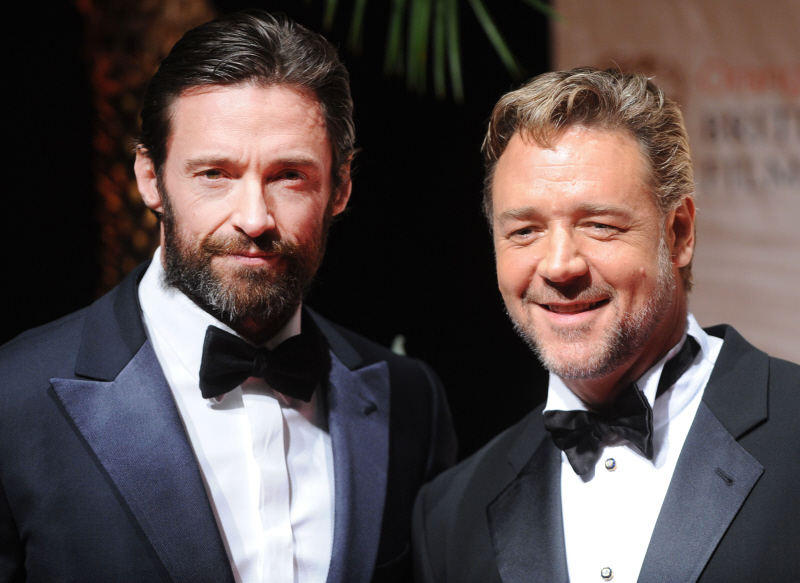 Since I so rarely get a chance to write about Russell Crowe these days, I allowed myself a momentary sexual fantasy about Rusty and how he's the surliest charmer ever. I mean, Rusty is probably a mess, he's definitely a great actor, and he could still get it… with me, anyway. Anyway, this story is not about Rusty's arguable sex appeal. It's about who you would put money on in a potential bitch-fight smackdown between Russell Crowe and Hugh Jackman. Jackman is Wolverine, for sure. But Russell is a bar brawler. It's a tough call! So, Star Magazine claims that the two Aussies grew to hate each other as they worked on Les Miserables in England earlier this year. Do you believe that?
They're two of the toughest guys in Hollywood. But behind the scenes of Les Miserables, Russell Crowe and Hugh Jackman are fighting like catty tween girls.

"They refuse to be in the same room – trying to get them to promote a film together is a nightmare," a source tells Star.

"They've known each other for a decade, but during this shoot, any shred of civility was thrown aside. They can't stand each other, each calling the other an embarrassment to the profession. Russell sneers at Hugh's musical-theater background. But Hugh says Russell embarrassed his country with his bad reputation in Hollywood."

Costar Anne Hathaway has tried to mend fences, but the actors won't budge.

"Producers hope she can convince them to come to a truce, but it's not looking very promising."
[From Star Magazine, print edition]
Reasons why this could be possible: Russell has a reputation of being prickly and diva-ish. Russell also seems to be one of those men who prizes "manliness" and who would probably eschew the kind of musical theater that Hugh loves. Also, I never underestimate a grown man's ability to turn into a bitchy little Mean Girl at the drop of the hat. It happens all the time. Look at Congress.
Reasons why it's probably not true: the Star story makes it sound like filming is ongoing, when they finished principle filming months ago; Hugh Jackman has a reputation as a consummate professional, and I just can't see him getting into this kind of ego-war. And although I've heard bad things about Russell in the past, I think fatherhood and marriage has softened him a bit, and I can't see him attacking Hugh like this.
Do you want to see the Les Mis trailer again? Here you go.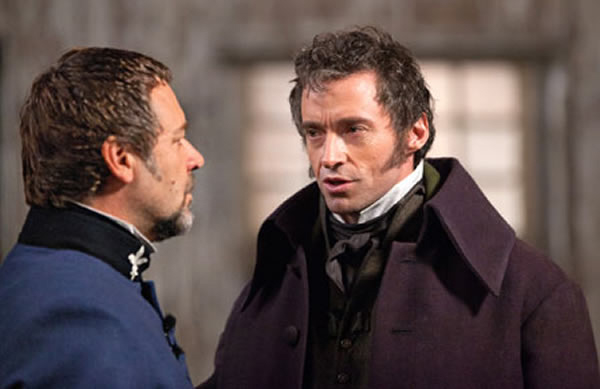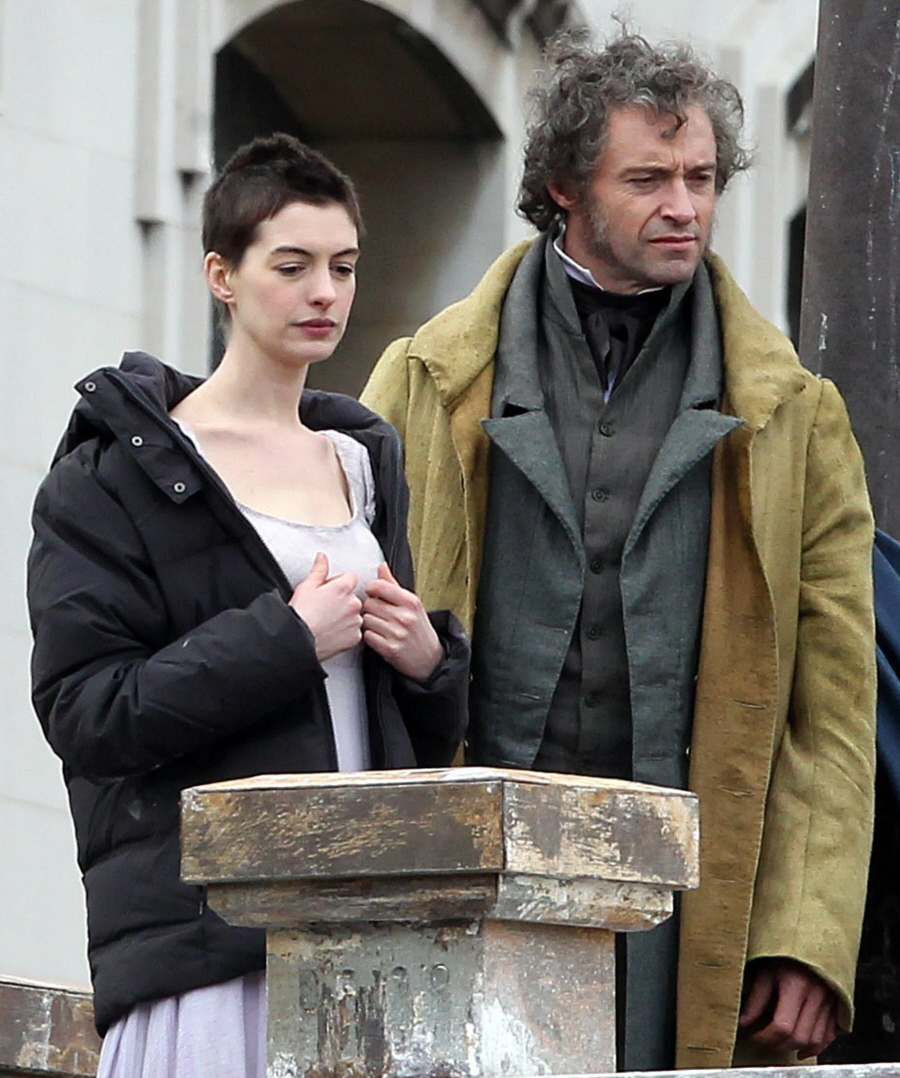 Photos courtesy of Fame/Flynet, WENN.