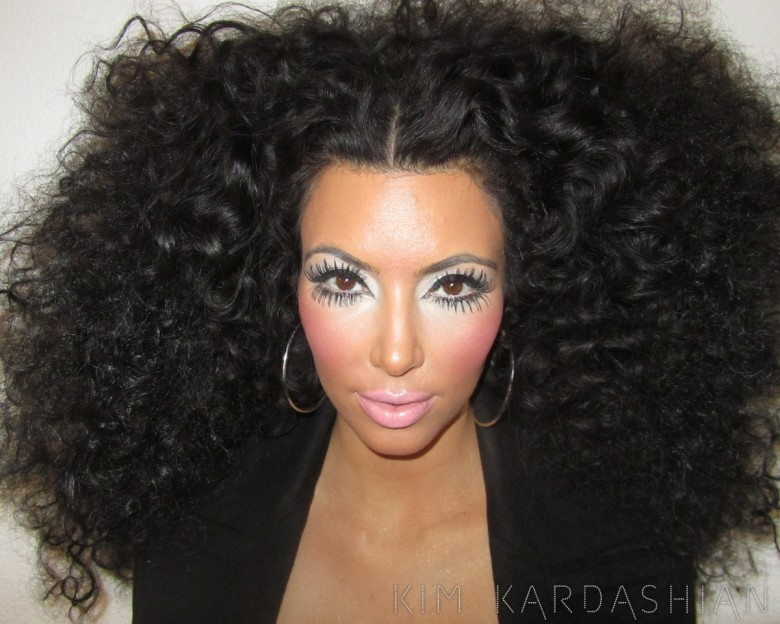 Kim Kardashian posted these photos to her Celebuzz blog yesterday – they are "behind the scenes" pics of a photo shoot she did with Hype Williams, for what I do not know. Kim called the post, "Channeling Diana Ross". OH NO GIRL. Diana is gonna have a FIT. And did anyone else just immediately think, "Huh, Tan Mom is looking rough"? It's definitely more of Tan Mom flavor than Diana Ross. I mean, I can probably take the crazy wig if it's for some kind of editorial layout, or maybe a music video or something (Hype Williams does a lot of music videos… for Kanye West). But the wig with the f—ked up makeup? And the crazy Kat-face? Girl. Stop. The biggest thing I come away with is the Kim REALLY needs to stop with the lip injections. Cray.
Meanwhile, every Kardashian woman seems to be talking to the press about how Kim and Kanye are super-duper in love. Kris Jenner told E! News, "I've never seen Kim this happy. She's calm, she's happy, she's content in her life right now. I think she's working hard, she loves what she's doing, she's passionate about her projects, and she's loving life right now." Kris also put away her pimp hand when asked if Kim and Kanye should get married on television, saying: "My advice as a manager would be get out of town as fast as you can and go to a secret location. But you know, I might have a different opinion tomorrow. You just never know." That must have been really hard for her say. Her body must have felt like it was rejecting the "MUST. NOT. PIMP." sentiment.
And Kourtney Kardashian also discussed Kim and Kanye, saying "They both want kids, so I guess it's just a case of watch this space. Kim is totally ready for marriage and everything that goes with it. I really haven't seen her this happy since we were kids." So… babies and marriage. Definitely happening.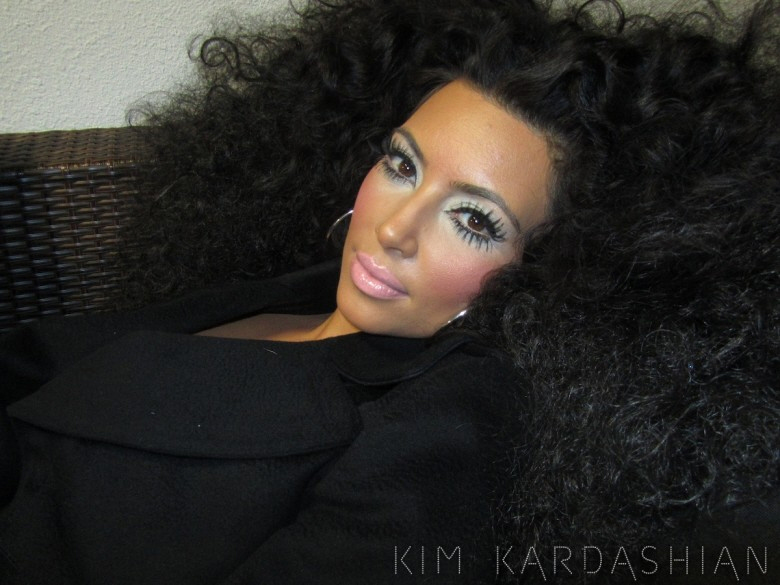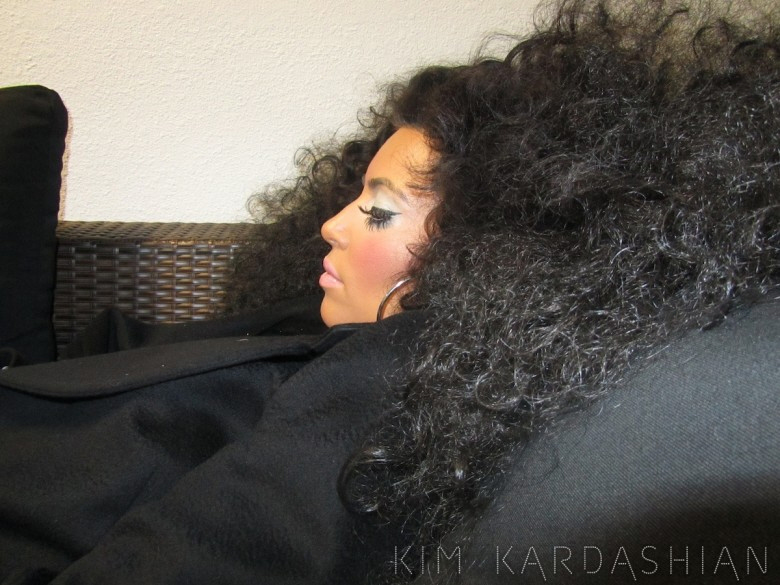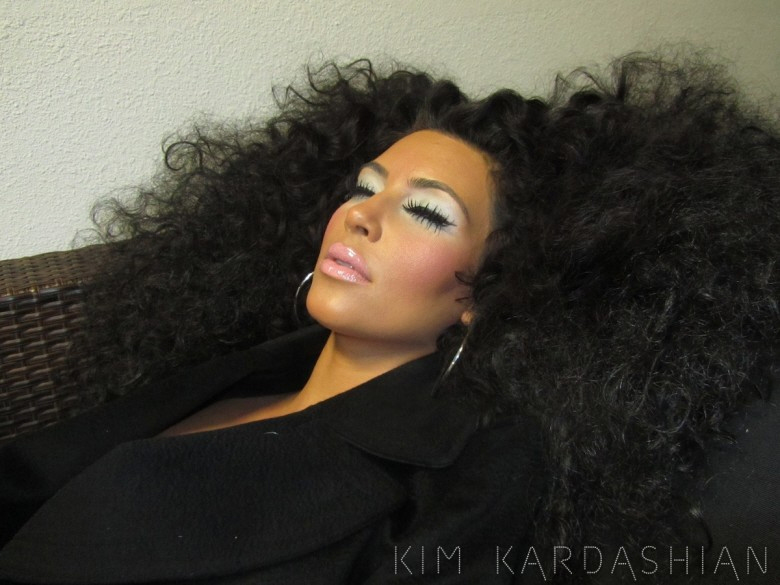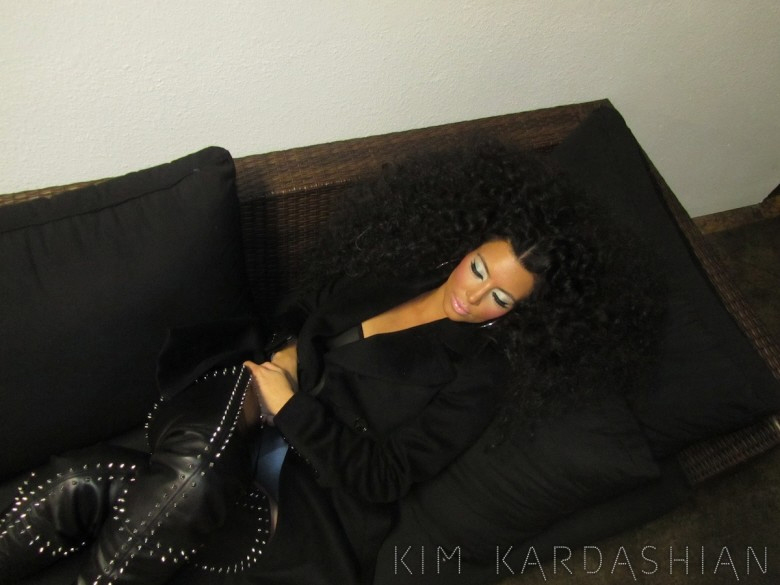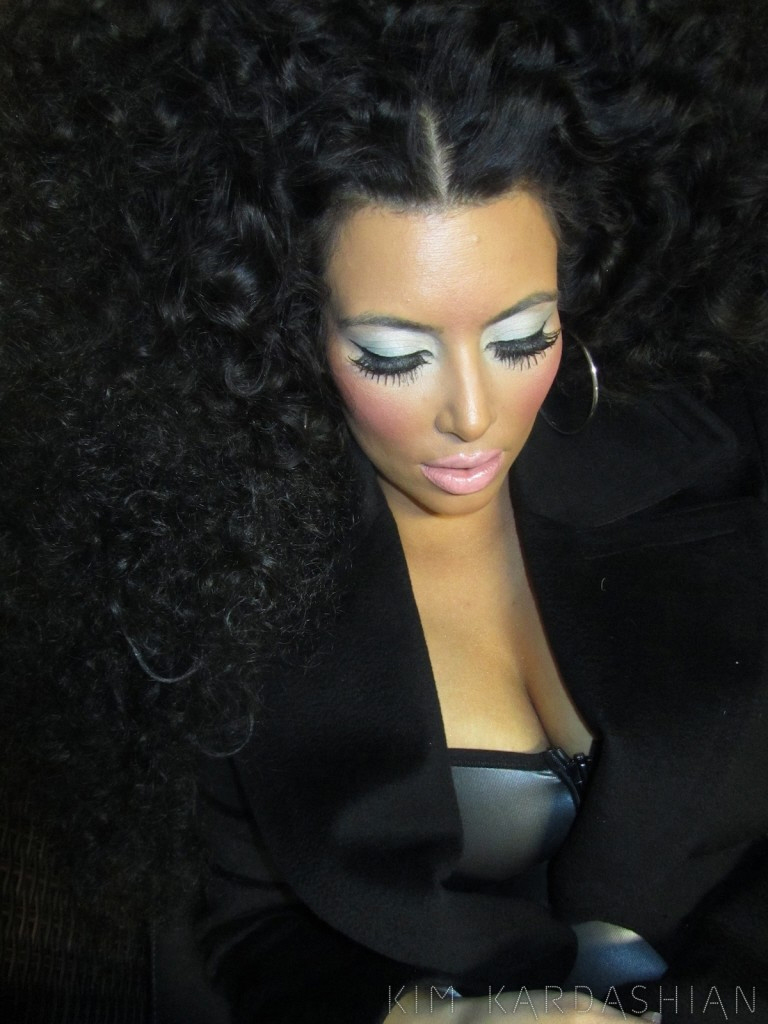 Photos courtesy of Kim Kardashian's Celebuzz page.