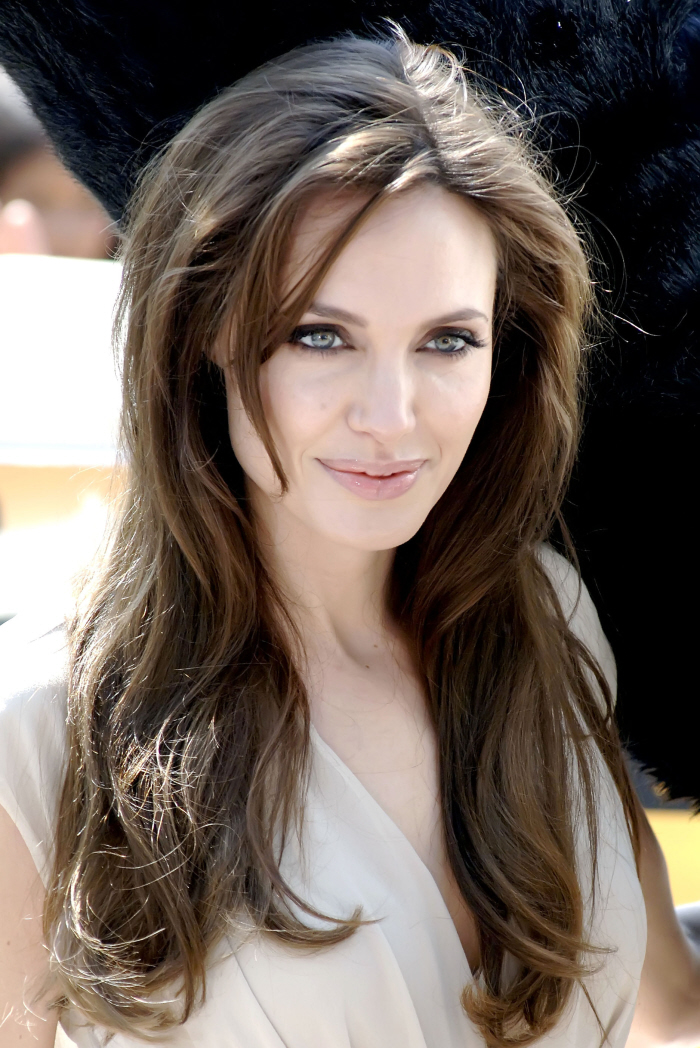 I've been obsessed with Angelina Jolie's skin for a few years now. It wasn't always this way – a decade ago, even four or five years ago, Angelina wasn't known for her skin. It's not like people actively thought she had bad skin or anything, but when discussing Angelina's best qualities, people would just focus on her lips or her eyes or her tatas. But over the past few years especially, Angelina's skin has been looking amazing, and I've always wanted to know what she's been doing. Really good facials? Some kind of laser treatment? An amazing night cream? Botox? Well, I still don't know, but The Mail has a theory. Their theory reads like an ad for this product, "Dragon's Blood," so just beware. It's probably not true, but why not?
She's considered to be one of the most beautiful women in the world, but it seems there may be an enchanted secret to Angelina Jolie's flawless face. The 37-year-old Hollywood star is thought to be a fan of Dragon's Blood, Rodial's popular sculpting facial gel.

Dubbed the 'Liquid Facelift', the beauty product works by adding essential volume to hollow skin. It claims to plump, sculpt and lift the complexion whilst protecting against ageing and reducing skin sagging.

Celebrity facialist Nuz Shugaa who works with Rachel Weiz and Amanda Seyfried, as well as Angelina, says that the mother-of-six relies on the gel to maintain her youthful appearance.

'Angelina needs to keep her skin plump and hydrated to maintain the youthful radiance she is famed for,' says Shugaa. 'Lack of sleep, hectic lifestyle with extensive travelling all contribute to depleted levels of hyaluronic acid – which result in the skin looking tired, dry and dull. This incredibly ageing to all women in their thirties. I recommended the Dragon's Blood's sculpting gel to Angelina as it gives her a dewy complexion (for appearance of sleep!) with added volume which define her beautiful high cheek bones'.

Angelina, who is currently preparing to marry long-term love Brad Pitt, has apparently been using the product since February.

Dragon's Blood, £75, is made from the red sap of the sangre de drago tree and sold-out within minutes when it first launched earlier this year. It proved so popular that there were 20,000 eager customers on the waiting list before it went on sale, with Harvey Nichols reporting 'queues out the door'. It is considered a less-invasive alternative to fillers, creating a youthful complexion without the needless and avoiding the common problem known as 'pillow face', where the cheeks look 'inflated'.
Oh, the claim is that she's only been using it since February. Which doesn't really answer my question of why Angelina's skin has looked amazing for the past few years. Obviously, as she got older, she began to take really good care of her skin, and she learned how to stay out of the sun, but I want to know the products! I doubt she was using Oil of Olay's Age-Defying night cream, which is what I've been using. That's not an ad or anything, Oil of Olay just works really well on my skin, and I praise the product all the time!
Meanwhile, Angelina and the family are definitely in France for a vacay. Perhaps NOW the wedding will go down?
Vive le weekend!

Angelina Jolie, fiancé Brad Pitt and four of their children surprised locals on Saturday when they visited the coastal town of Le Touquet, France for some family fun.

Jolie, who visited Le Touquet last September, flew her family from London to the beach town via helicopter and played tour guide as she led her brood to some of her favorite spots.

The first thing on the Jolie-Pitt family's agenda was lunch at Au Bureau on Rue de Londres. Nestled in the back of the crowded restaurant, Jolie and Pitt ordered up five pizzas for Zahara, 7, Shiloh, 6, Knox, 4, and Vivienne, 4.

Then, it was time to shop! The famous family stopped into Culture Kid, a small family-owned toy shop. The Jolie-Pitt kids scooped up dinosaur figurines, dolls, Barbie clothes, rubber stamps and more for around $215.

"I wasn't notified of their visit. I didn't expect it. I didn't even recognize them. I said 'Bonjour' like I do to all my clients and then I saw Brad Pitt," says one employee.

"I asked him for an autograph."

"Since Angelina was here with her son last year, the shop has moved, but they found us. I think she must really love the store," the employee adds.
Cute. But how long have they been in France? When is the wedding?! For the love of God, tell us.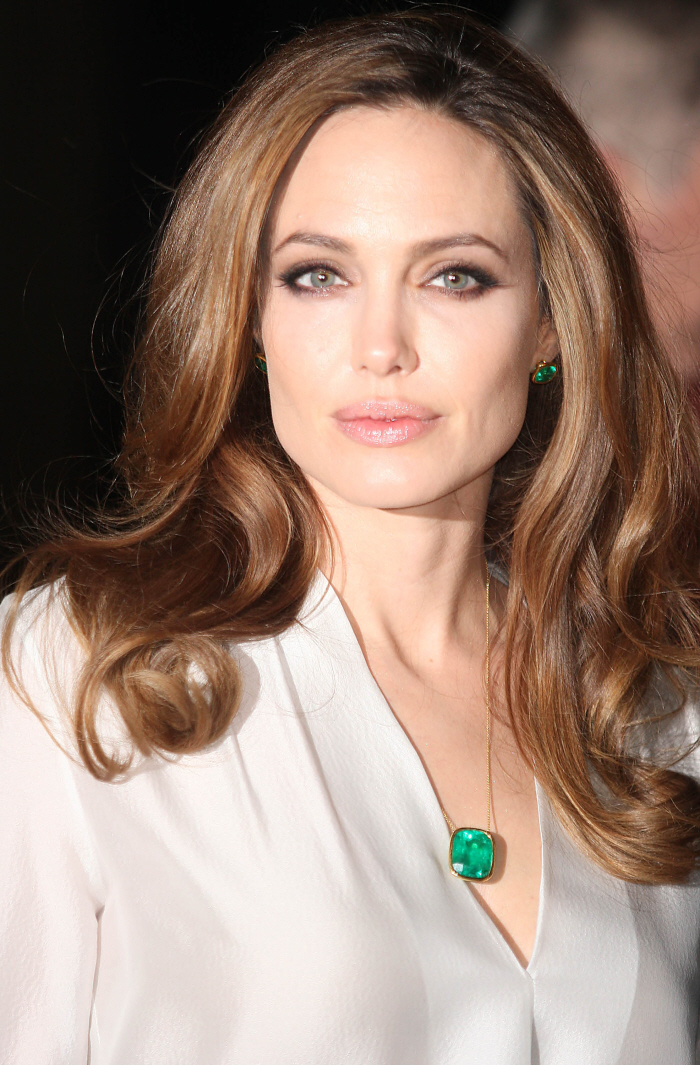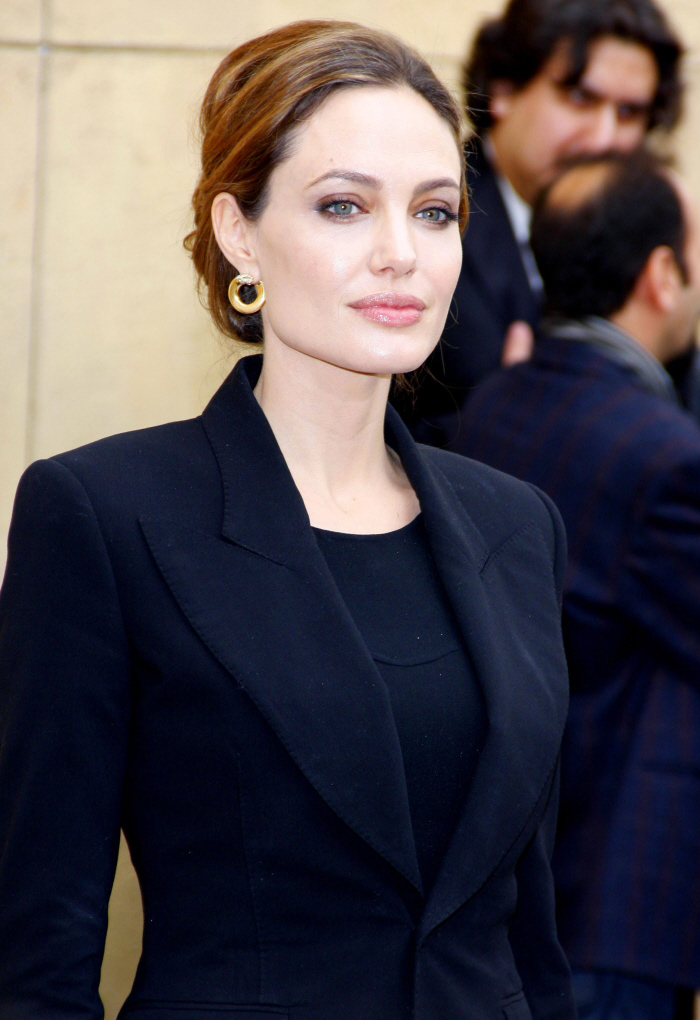 Photos courtesy of WENN.