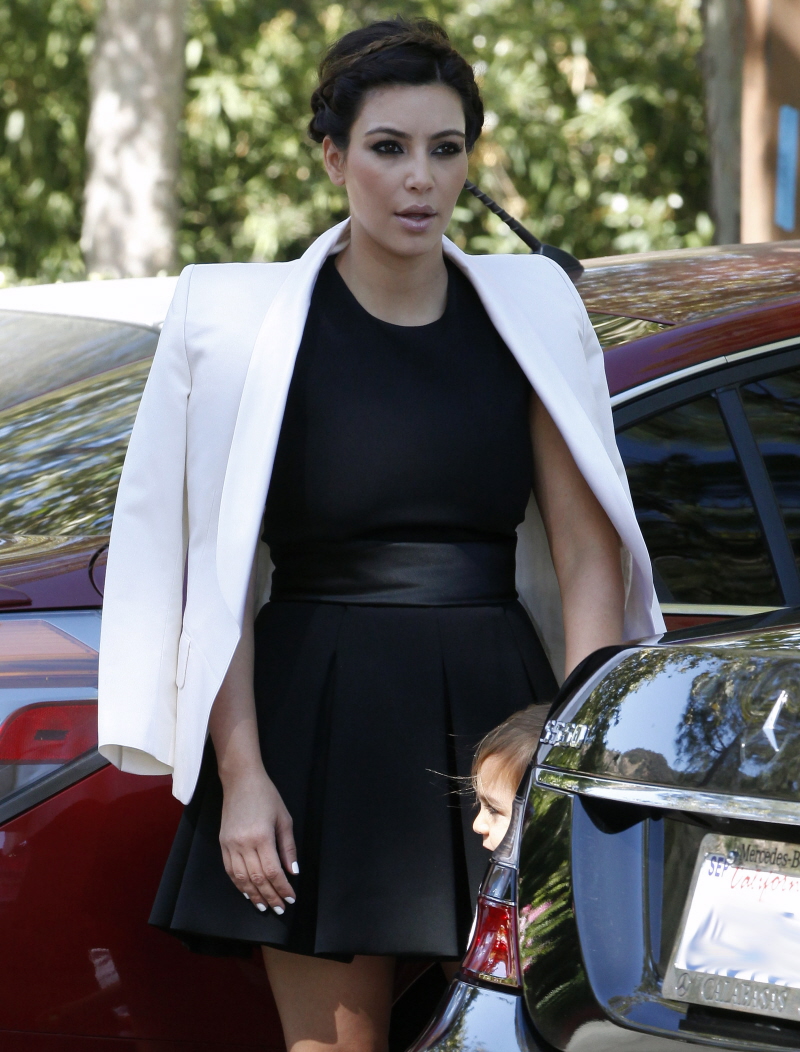 I'll admit – I found myself amused by Kim Kardashian and Kanye West this morning. Like, they genuinely made me laugh. I wasn't laughing AT them either. I was watching MTV or VH1, and I saw this commercial for the MTV Video Music Awards, in which Kimye make an appearance with this year's VMA host, Kevin Hart. It came out several weeks ago, but I only saw it for the first time this morning!
It was Kanye saying "DO YOU?" that cracked me up. Is Kanye the best actor in the world? No. But that sh-t was funny.
Anyway, Kim is still tweeting like crazy, as always, but yesterday she tweeted a photo while she was in the middle of a fitting with her stylist. She tweeted, "Ummm in a fitting w @MonicaRoseStyle I think my butt looks too big in these jeans."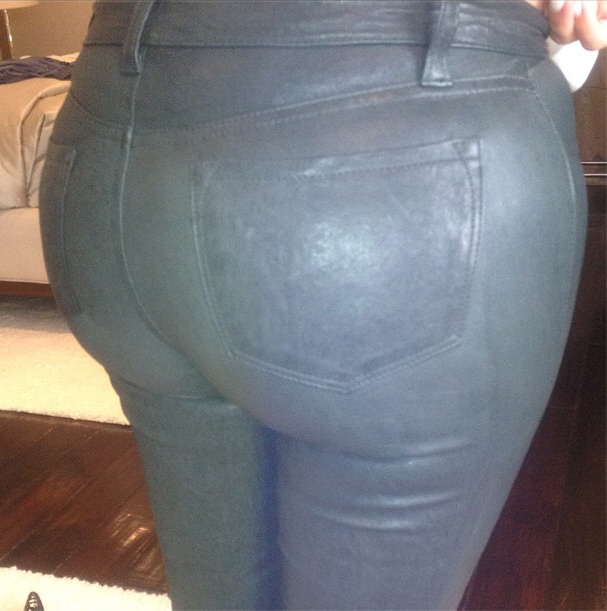 Yes, Kim. Your butt does look big in those jeans. And in all jeans. And skirts. And dresses. And swimsuits. Isn't that the point?
Also – Kim tweeted about picking up yet another new car. According to the Mail, Kim has spent more than $1.2 million on customized cars over the past few years, and she's just added a new 2013 Mercedes G63, priced at $150,000. The Mercedes isn't even available yet – Kim got the "first one". You can see some photos here.
Last thing, and then I swear I won't talk about the Kardashians anymore today. There's a preview of a new episode of Keeping Up With the Kardashians (which of course none of you watch, and neither do I, ever, ever, ever) in which Kanye shows up at Kim's place with his stylist and they completely edit Kim's closet.
Kim says: "He's a fashion designer and he loves clothes and I'm excited to collaborate with him to see what his take on fashion is…I feel it's so ironic that I'm the one that's always giving my friends their closet makeovers so for the roles to be reversed it's like: 'Oh my God'." Is it really "ironic"? I can't decide if she's misusing "irony".
Some new photos of Kim, Kourtney and Mason at church yesterday: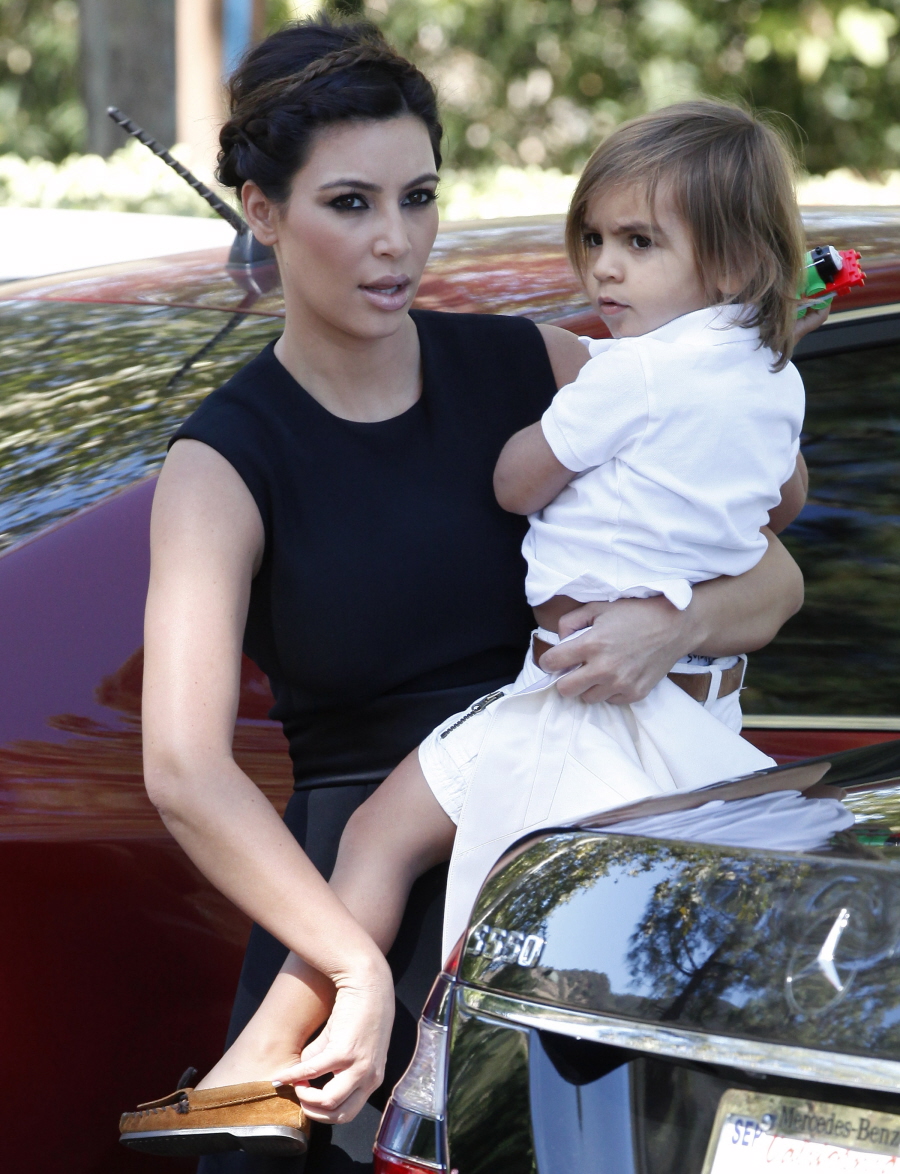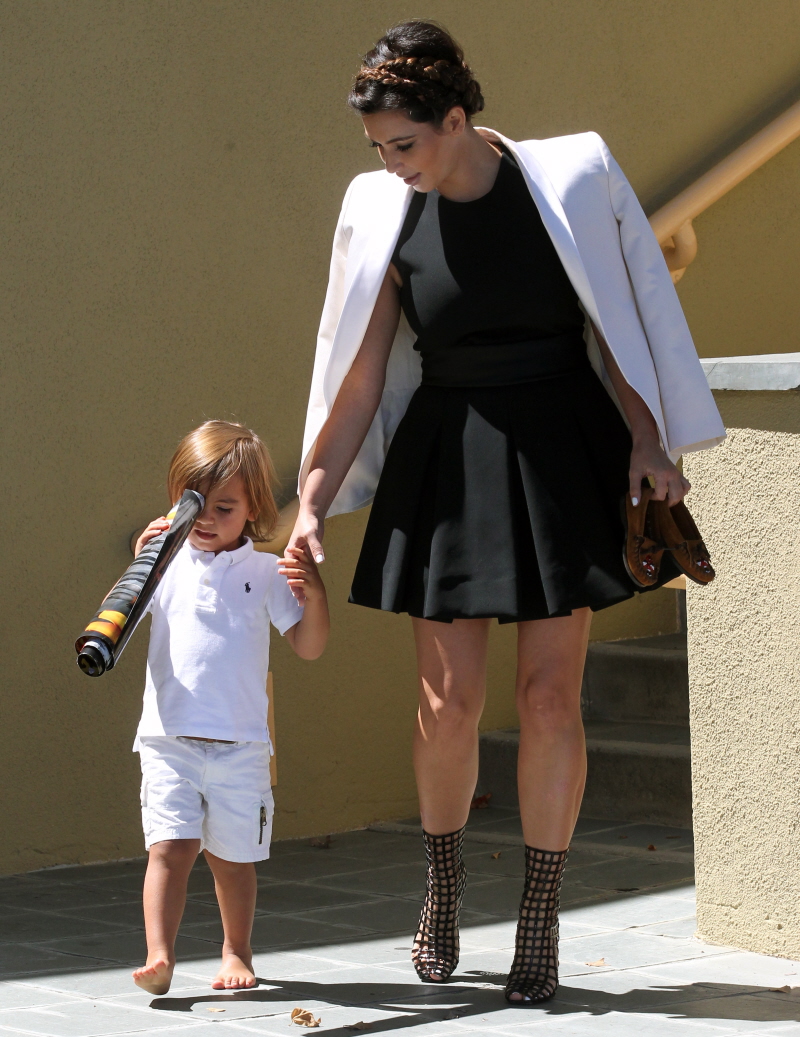 Photos courtesy of Fame/Flynet and Kim's Twitter.