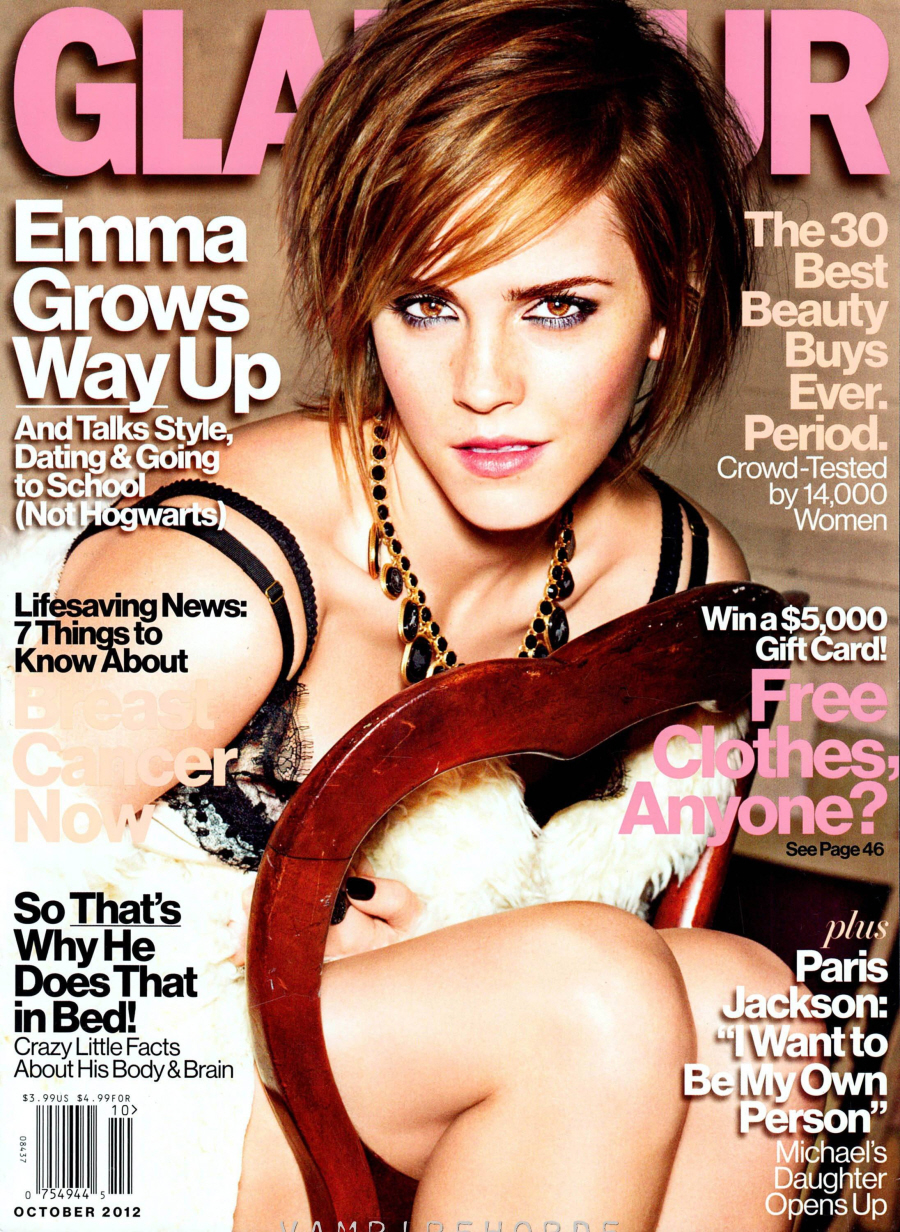 Emma Watson covers the October issues of Glamour Mag – for both the UK and US editions (I think, but I may be wrong?). I believe the cover with the slicked back hair and the purple dress is the UK cover, and the US cover is the one with the bigger, fluffy hair and eye makeup. Emma did the dual covers to promote The Perks of Being a Wallflower, one of the first big post-Potter roles – although Emma did have a small, blink-and-you'll-miss-it part in last year's My Week With Marilyn. This will be her first "big part" in that people are curious to see if she has a fan base willing to come out and see a smaller movie just because she's in it. As for the Glamour interview… she sounds fine. Some highlights:
Accepting her body shape: 'I've accepted my body shape more as I've got older. I went through a stage of wanting to have that straight-up-and-down model look, but I have curves and hips, and in the end you have to accept yourself as you are.'

She'll admit her real size, unlike a Kardashian: 'My weight has fluctuated between a size 6 and a 10. When you're growing, your body is still figuring itself out and it takes a while to settle down. I keep telling myself that I'm a human being, an imperfect human being who's not made to look like a doll, and that who I am as a person is more important than whether at that moment I have a nice figure.'

Body image and peer pressure: 'It makes me sad to hear girls constantly putting themselves down. We have these unbelievably high expectations of ourselves, when actually we're human beings and out bodies have a function. We say that the pressure is coming from men but actually it's from each other. I think women feel so much pressure these days and it can turn us against each other. But we really damage our own confidence when we put ourselves down, so I try not to.'

She wants more quality control in her love life: 'I wish someone had told me at 15: "You accept the love that you think you deserve." I would have approached my relationships completely differently if they had. I like this idea of quality control – that we don't have to accept just anyone into our lives. People talk about love as though it just happens to you – as though you're a victim in it all, when actually you can make good choices and bad. But women have a natural tendency to want to nurture and take care of men. I tend to date people who are quite introspective. I like deep thinkers.'

She's still talking about her haircut: "The majority of boys around me were like, 'Why did you do that?' But I never felt as confident as I did with short hair."

She doesn't want to date another actor: "I try not to. It definitely makes me nervous. I haven't tried to make others celebrity friends or date people who are in my industry, because it's difficult and it can be really superficial. I'm lucky that most of the people I've dated I've been at university with."

She's nerdy: "I was always the smart, nerdy one. People put you in boxes, and that was my box. So it's really nice [the compliments], but looks have never been something that I focused on or that people around me did. But I liked being nerdy one."
I like everything she says about body image and her size fluctuations at that age – God, when I think about how skinny I was when I was between the ages of 16 and 20, it's crazy. And that whole time I thought I was such a whale. And then I gained weight in my early 20s and it became so difficult to take it off. Sigh… I miss my teenage metabolism and my teenage willpower. I also ended up liking what she said about "quality control" in dating, and the tendency for women to be "passive" about love, as if "love" is just something that happens to them. Basically, I came out of this interview really liking Emma more than ever.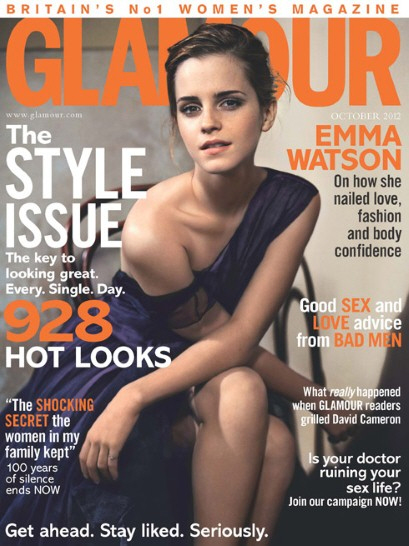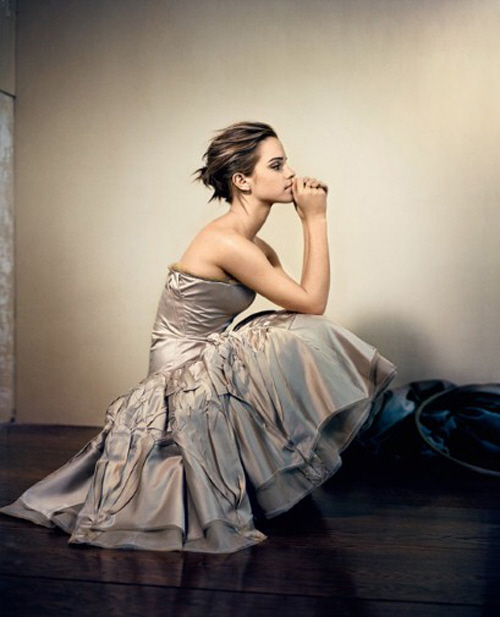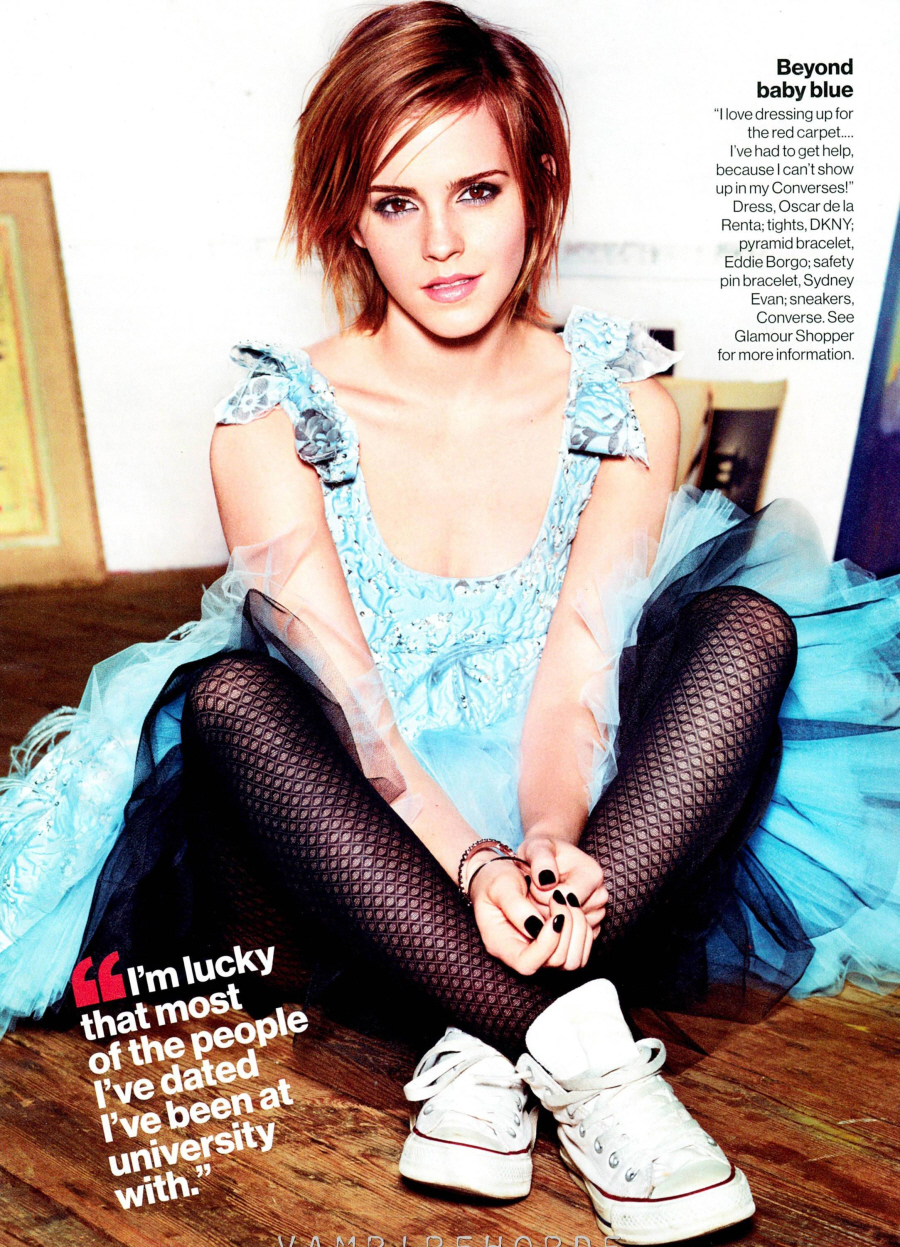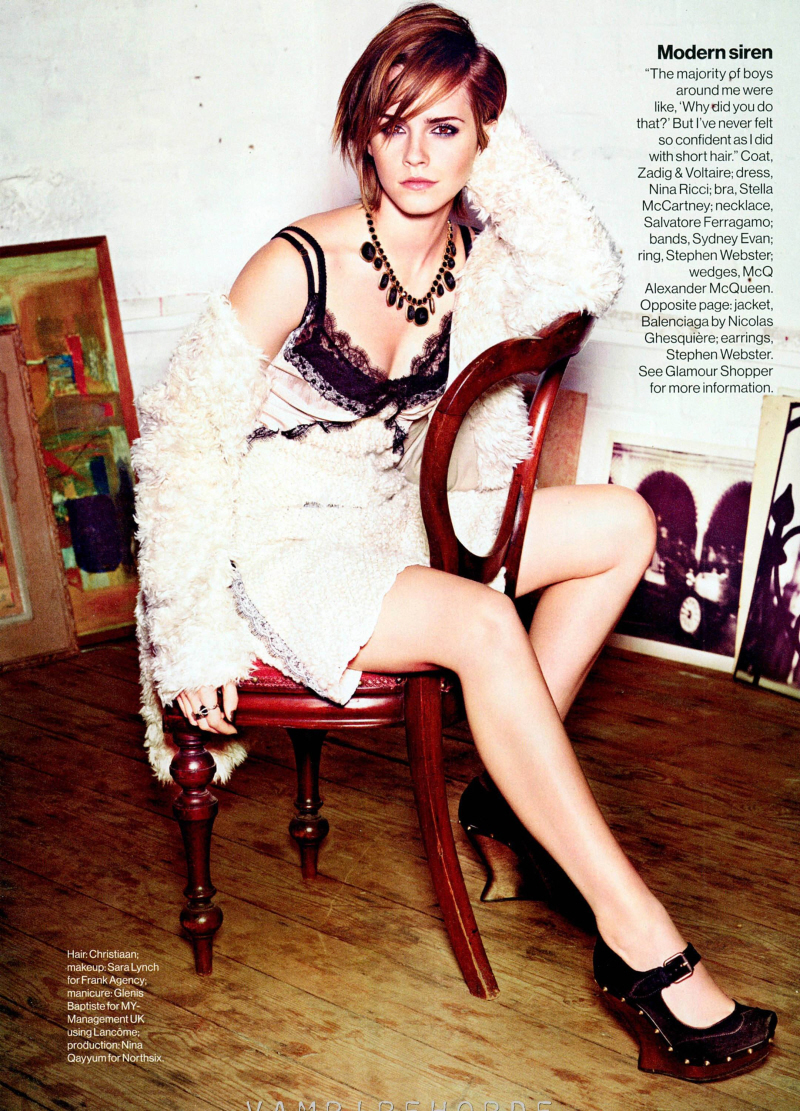 Photos courtesy of Glamour UK & US.