Prince Harry redeployed back to Afghanistan two weeks after Royal Jewel-gate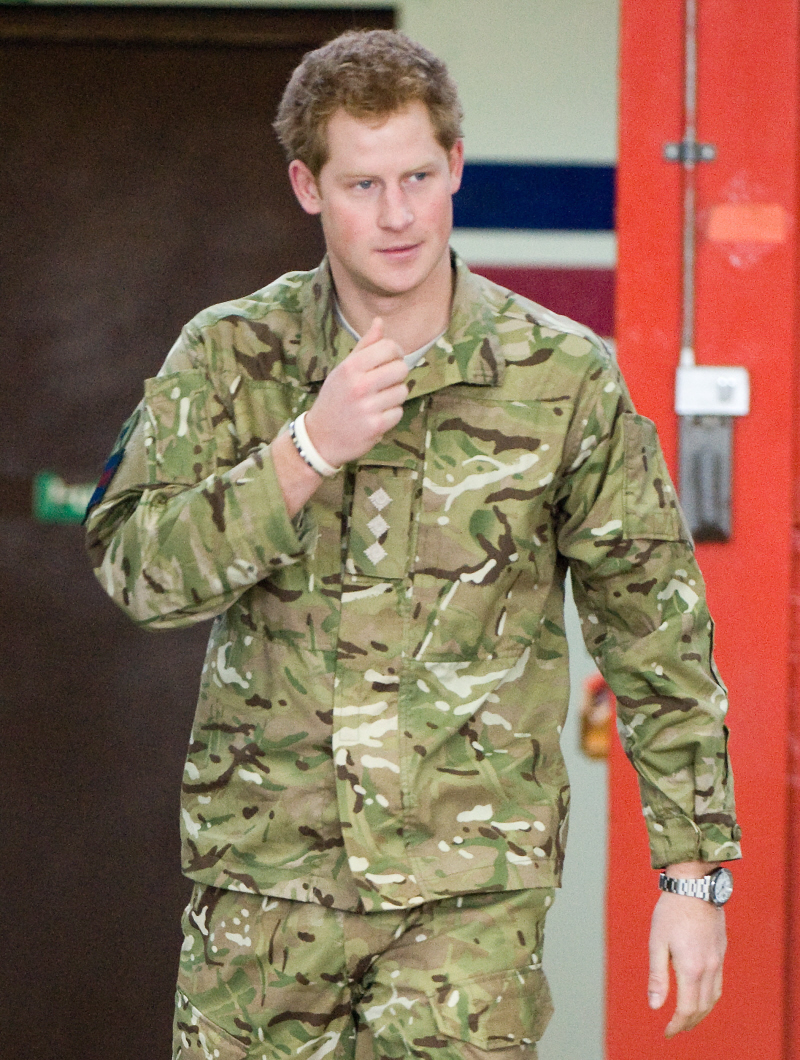 Jesus, can I just vent for a second? I just got told off by a real piece of work who DEMANDED to know why I flat-out REFUSED to cover Prince Harry's deployment to Afghanistan. So, let me defend myself: when it's 9 am and you don't see the story you're waiting for, please just chill out. I will get to it. The VMAs were last night, there are two film festivals going on, and there's lots of gossip. I repeat, CHILL OUT. Have a little trust that I will get to the story.
So, here's the story that is somehow so epic and amazing that everyone pretty much predicted it as soon as we saw Prince Harry's butt crack: "Huh, I wonder how the royal family will bounce back from that? Probably with photo-ops with sick kids and a deployment to Afghanistan." I'm not saying that Harry's military service isn't authentic, admirable and inspirational. His service is all of those things. But it's also damage control because he looks like a reckless party boy with a drinking problem.
Prince Harry is back on the frontline. The Prince, 27, arrived in Afghanistan early Friday morning to begin a tour of duty as a co-pilot of an Apache attack helicopter. Observers reported that he looked "relaxed, if slightly tired" after the overnight journey on a standard troop flight from RAF Brize Norton in Oxfordshire.

In a series of photos released by British authorities on Friday morning, Captain Wales, as he is known in the army, is seen giving the thumbs up and walking along a line of choppers at Camp Bastion.

A spokesman at St.. James's Palace says, "He's approached the deployment with a range of emotions like any other soldier and feels both pride and anticipation as he deploys for a job he's trained for, for so long. Prince Harry, like any soldier, considers it a great honor to represent his country in Her Majesty's armed forces wherever it chooses to deploy him."

The Queen and Prince of Wales were both fully briefed about his return to operations, and Charles is "immensely proud of his son", the Palace said.

Having already served in the conflict-riven country, in 2007 and 2008, Harry has made no secret of his desire to return.

Earlier this year, he told CBS News, "If it was a pain for anyone for me to go, which I appreciate it probably is, but, you know, at the end of the time, at the end of the day, I've done my training. It's cost the Army money to train me. And if they didn't think that they could get me out there again, then they wouldn't have put me through this training. It's as simple as that."

Harry's last 10-week tour was when he served as a lieutenant in the Blues and Royals regiment of the Household Cavalry. As an accomplished pilot, he has won the accolade of best at taking controls of the weapons and sights of the multi-million dollar machine.

The Ministry of Defense says he will be working as part of the Joint Aviation Group (JAG), which provides helicopter support to the International Security Assistance Force (ISAF) and Afghan forces operating throughout Regional Command (South West).

In a statement, the Deputy Commander of the JAG and Commanding Officer of 3 Regiment Army Air Corps in the U.K., Lieutenant Colonel Tom de la Rue, said, "He has deployed along with the rest of the squadron as part of a long-planned and scheduled deployment to provide support to ISAF and Afghan forces operating in Helmand.

Despite representing his grandmother Queen Elizabeth in a tour of the Caribbean in March, a summer of being an ambassador for the British teams at the Olympics and Paralympics, and high-spirited partying in Las Vegas, this is his career. It will see him in the battle zone for several months – and he will be spending his 28th birthday on Sept. 15 out there.
You can see some new photos of Harry here – the pics were released by the Palace. It's been a while since Harry was photographed in his camo. The last camo photos we have are from February of this year – Harry spent the rest of the year in suits, dress uniforms, Olympic gear and… you know, completely naked. So it's a style choice too – "Look at our young, brave prince, look at him in his camo, and please forget about his butt crack."
In any case, I'm happy that Harry is finally back to the job he's always wanted. He loves being a soldier, and I hope he stays safe in Afghanistan. I find it interesting that the Palace is being so open with the announcement of his redeployment – this didn't happen for his first deployment. He was just gone for months, and then the palace had to confirm the news after a tabloid reported it.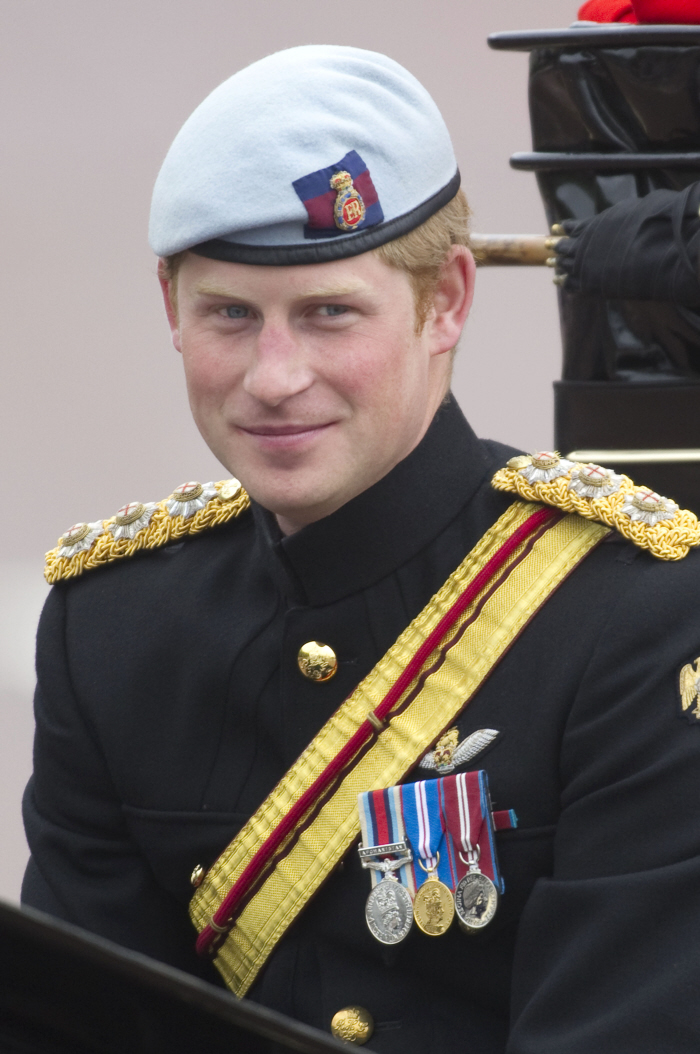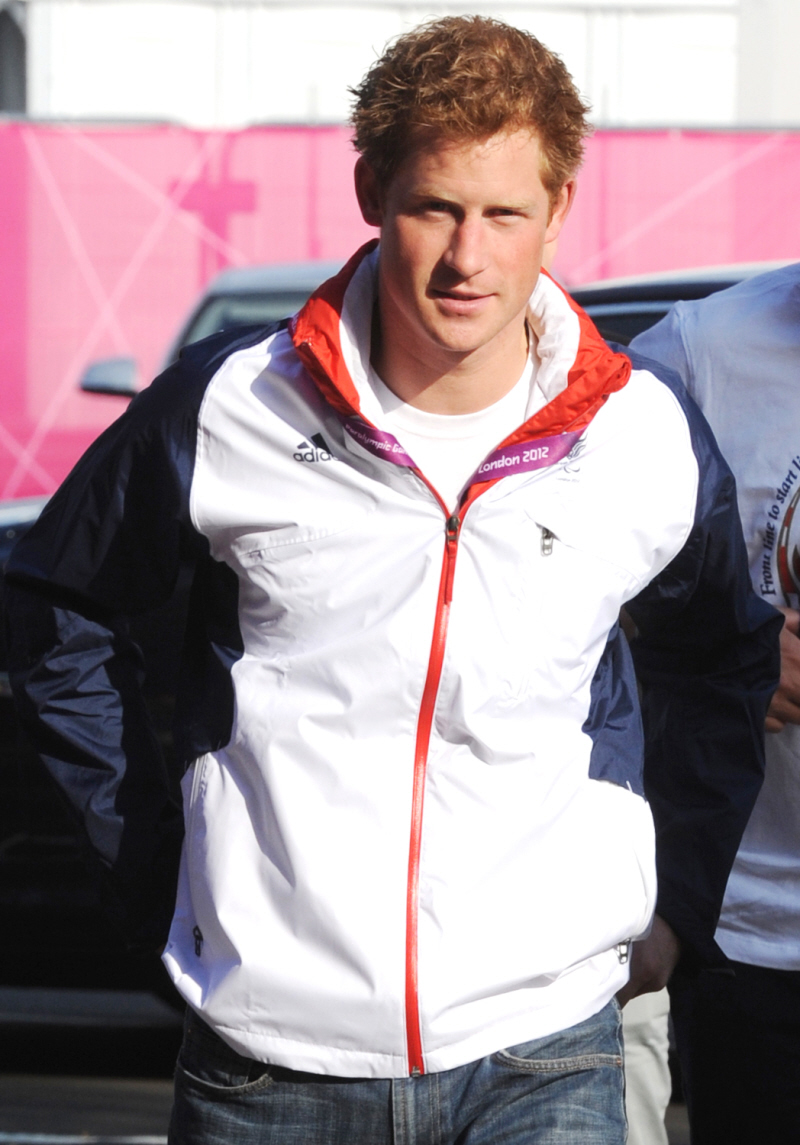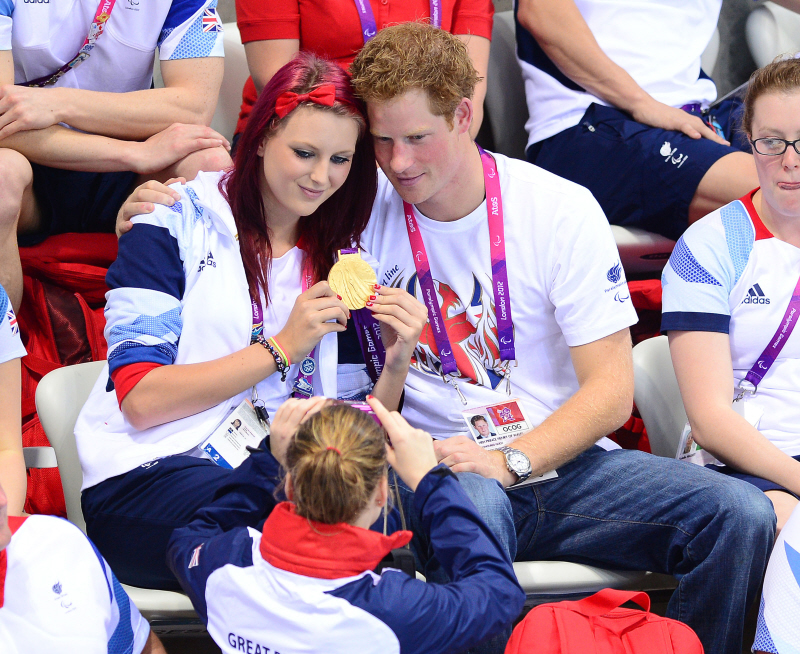 Photos courtesy of WENN.

Written by Kaiser

Posted in Prince Harry

- Mariah Carey lip synced on American Idol [CDAN]
- Colin Firth is looking good [Lainey Gossip]
- Internet celebrity charged with murder! [D-Listed]
- What is Paz Vega wearing? [Go Fug Yourself]
- New bachelors on The Bachelorette [Reality Tea]
- Goodbye to The Office [Pajiba]
- Bachelor Sean's fiance cheats on him [Evil Beet]
- Britney Spears out with her man [Popsugar]
- Nina Dobrev works it [Popoholic]
- Cindy Crawford needs to lay off the 'tox [Celebslam]
- Who said it: Carrie Bradshaw or The Dalai Lama? [Buzzfeed]
60 Responses to "Prince Harry redeployed back to Afghanistan two weeks after Royal Jewel-gate"