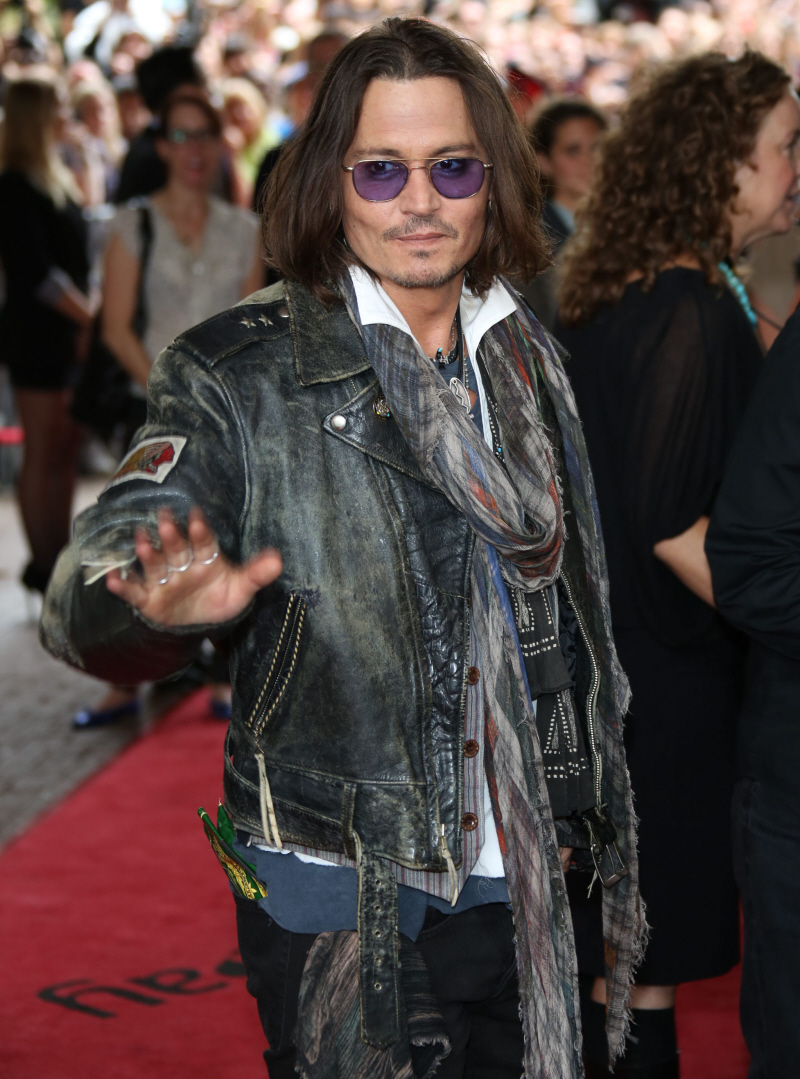 These are some new photos of Johnny Depp at the Toronto Film Festival, where he's promoting the documentary West of Memphis. West of Memphis is about the West Memphis Three, a cause that Johnny was associated with for many years (the West Memphis Three are now out of prison). From what I can see, Johnny isn't officially associated with the film – like, he's not a producer and he didn't narrate the documentary or anything. He's just friends with everyone involved, so he came to Toronto to help the documentary. With scarves and necklaces!!! Yes, I'm not going to wade into the politics of the film (I'm including Vanity Fair's coverage below), but I will discuss Johnny's general appearance. MY GOD! Enough with the jewelry and scarves, dude. We get it. You love a good neckerchief. Now take a shower.
Even though he does not have a film in this year's festival, Johnny Depp still flew into Toronto this weekend to support his friend, Damien Echols. Echols is a member of the so-called "West Memphis Three," the subject of Amy Berg's gripping documentary West of Memphis. "I don't think of myself as a celebrity," Depp told reporters at a press conference on Saturday. "I'm here as a friend. If there are people out there who will take a minute to listen to what I have to say, or what these guys have to say, they will learn a lot more about this case."

The "case" he's talking about is the 1994 conviction and life sentences imparted on Echols (then 18 years old), Jason Baldwin, and Jessie Misskelley, for the grisly 1993 murder of three small boys in Arkansas. At the time Echols was an authority-bucking loner who preferred long hair and trench coats, and the documentary suggests he was an easy target for police during a slipshod investigation. He was put on death row after a trial conducted by ambitious prosecutors critics claim were focused on securing a significant conviction to further their own careers.

After several years in prison, Echols' prison pen pal-turned-wife, Lorri Davis quit her job and committed herself full-time to freeing her husband. Her efforts drew attention from Lord of the Rings director Peter Jackson, and his wife, Fran Walsh, who largely funded the reinvestigation and court appeals, and also produced West of Memphis. Over time, Johnny Depp and Pearl Jam's Eddie Vedder heard of the case, visited Echols in prison, became friends, and organized a 2010 benefit concert to call attention to the West Memphis Three.

After discovering new forensic and DNA evidence in 2007, the Arkansas Supreme Court eventually overturned the initial ruling in 2010. A year later, the State of Arkansas agreed to accept an Alford plea—a complicated plea deal in which a defendants asserts he or she is innocent while conceding that there is sufficient evidence to prove guilt beyond a reasonable doubt—and freed the trio after eighteen years in prison. Depp revealed that he and Echols celebrated the long-awaited release from prison over tater tots and tacos. "To finally see Damien arrive at my house, on my doorstep, was quite, you know, moving. It was a celebration, it was beautiful." After the meal, Depp and Echols commemorated the milestone by getting matching tattoos.

Although the West Memphis Three are technically free, they still have yet to clear their names in the court system. With long black hair, wearing sunglasses and all black clothing (just like Depp) Echols told press that even crossing the Canadian border was difficult considering his history.

"The U.S. still shows I have three counts of murder on my record," said Echols. "I had to go through extraordinary measures that others don't." Appearing via Skype, Peter Jackson revealed the filmmakers may append the film with advancements in Echols' quest for exoneration, telling reporters, "Certainly the story's not finished."
Tater tots and tacos? Dirty hipsters. No, I get it. Well, I get the tater tot thing, I guess. Have you ever some really good tots? Man, I could go for some tots right now. As for Johnny's matching ink and all of that… I have to give Johnny some credit, actually. He was involved with the West Memphis Three activism and "cause" when it was barely a cause célèbre, and he stuck with it and saw it to its conclusion (sort of, although I'm sure there's more to come). I wish more celebrities took the long view of political activism. Meanwhile, I'm still waiting to see if imprisoned environmental activist Tim DeChristopher becomes a "hip" celebrity cause. He should.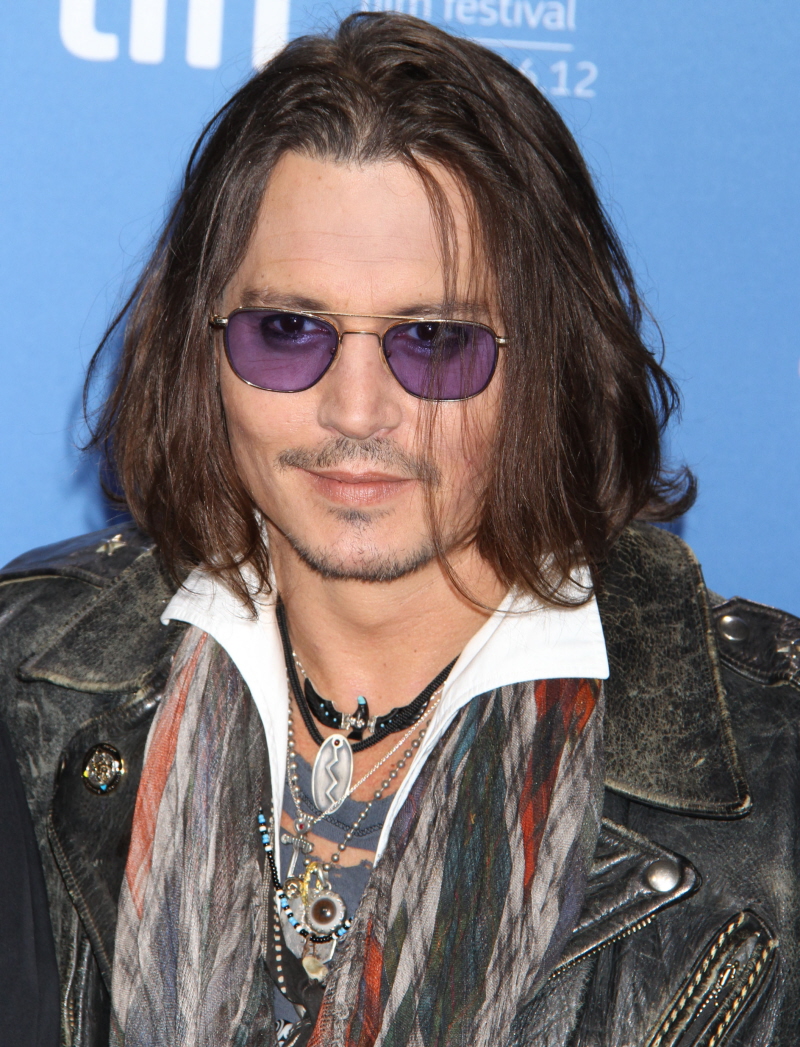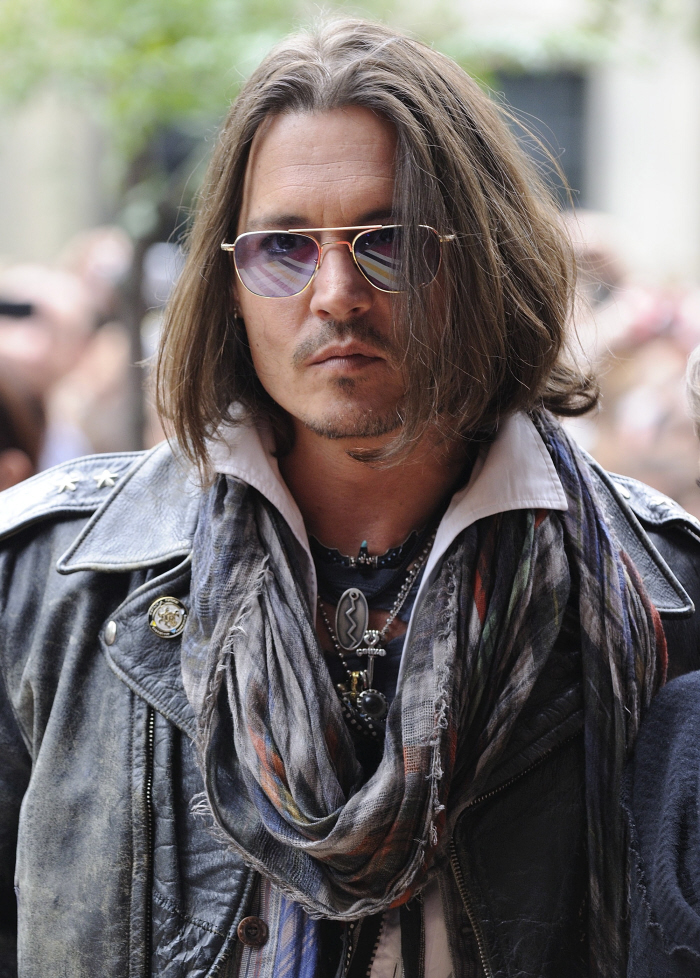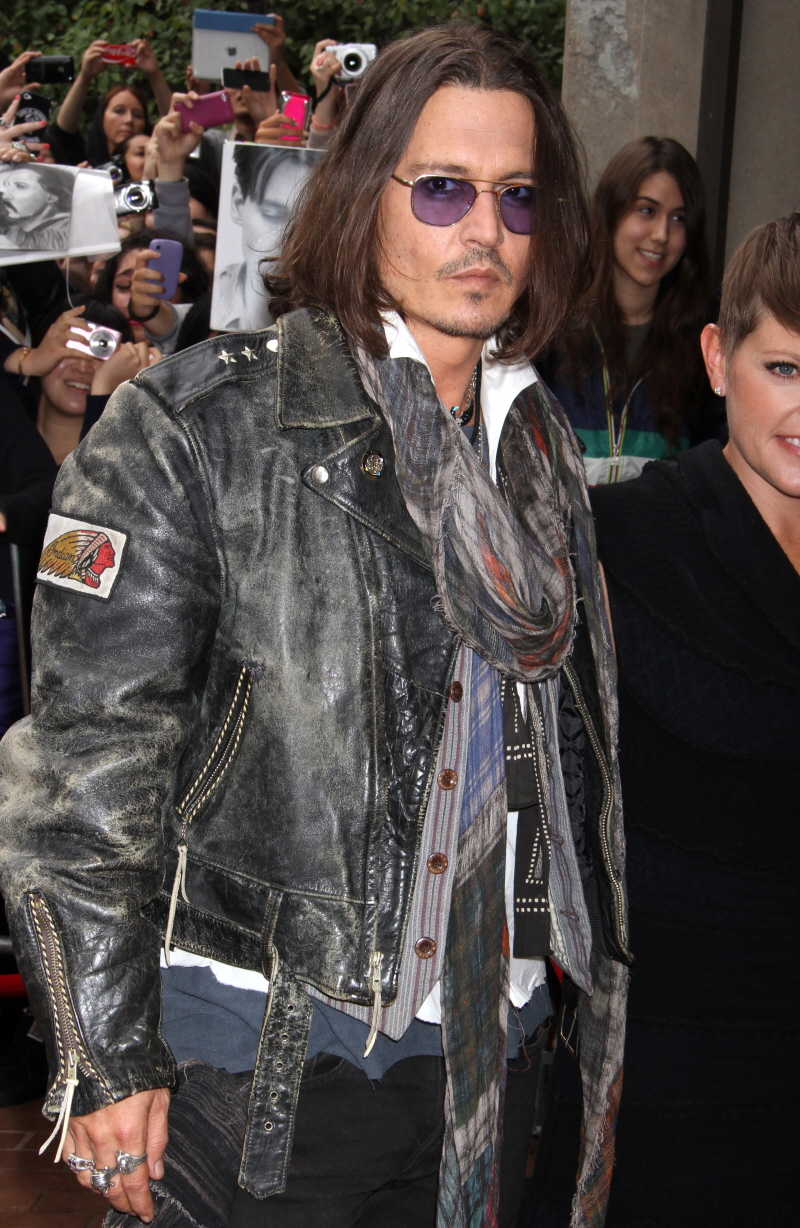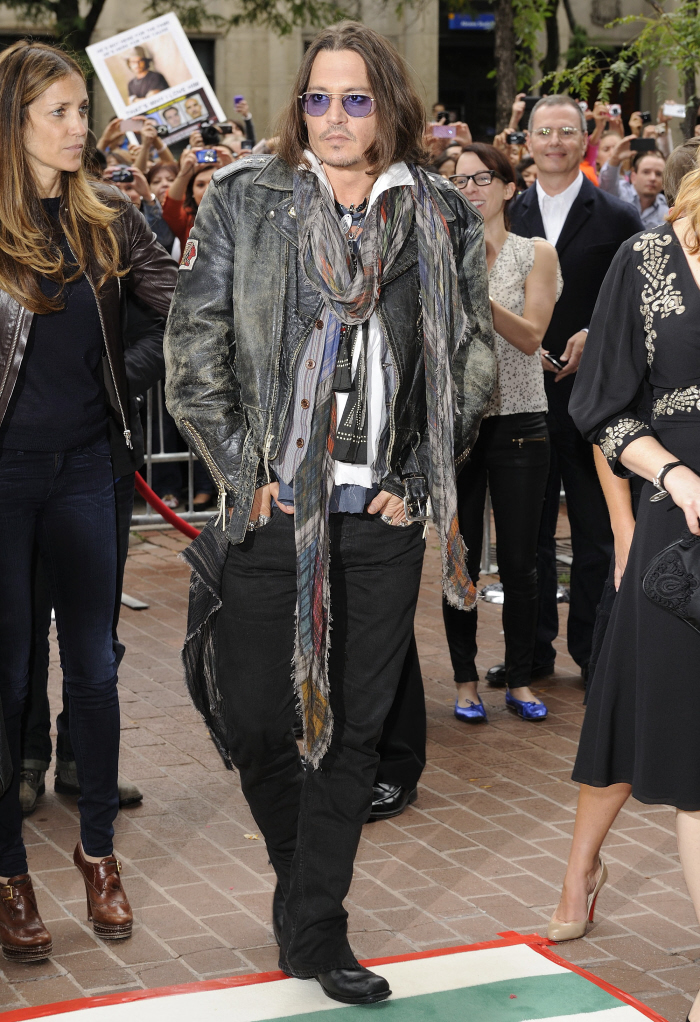 Photos courtesy of Fame/Flynet and WENN.