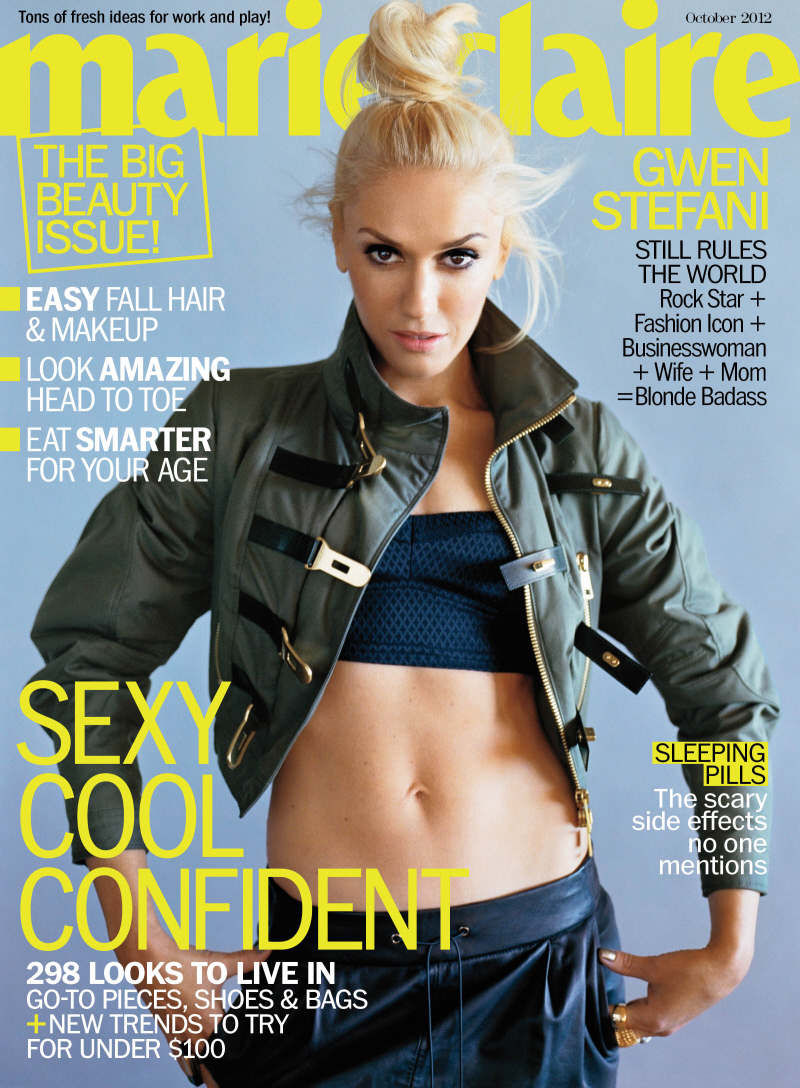 Gwen Stefani covers the October issue of Marie Claire, and these are some pics from the cover shoot. I like that Gwen did a more "athletically" styled cover, although some of the shots are more traditional gown and dress pics. Can we talk about Gwen's face for a moment? I think Gwen is being tweaked. I've thought that for a little while now. She's always seemed perpetually youthful to me, but over the past year, I really think her face has changed and gotten kind of frozen and waxy-looking. And I don't think this shoot is convincing me otherwise, Photoshop or no 'Shop. You can read the full MC piece here, and here are some highlights:
On rearing two high-energy boys just a few years apart in age: "From the moment they wake up, they start beating on each other. I never knew they would be so physical. They're just starting to play real well together, but with a lot of fighting. They do look out for each other – especially the little one, he really loves his older brother."

On what her 10 year anniversary with Gavin Rossdale represents: "A miracle…my biggest accomplishment is my marriage so far. Because it's hard, everyone knows it's hard." She continues: "[Marriage] is something that I always wanted to do successfully. It was a dream of mine. I like the official-ness and the family-ness of it all, having the same name and making decisions together."

On her relationship with husband Gavin Rossdale: "[Our relationship] is better than it's ever been. Like, we're learning about each other all the time. He's an amazing dad, he works so hard – I can hear him writing songs through the wall, and it is at a much quicker pace than me!" Above all, she adds, "He balances me out. And he – he never stops liking me, which is awesome! It makes me feel happy, that someone likes me as much as he does."

On having a third child: "I really, really, really wanted one about two years ago. And it didn't really work out. So…I feel good with what we've got. Everything works out how it should. You can't plan anything, right? You can try."

No Doubt's new album Push And Shove: "My favorite record. I mean, your favorite record is always the last one you did, but it really is—it's a really great record."

Being a mom and a rock star: "I was definitely swimming upstream," she says, "trying to balance everything that's been going on with having kids and a family. There's no way to do all these things."

Working on the new album: "I would be up all night because my second baby [Zuma, now 4] didn't sleep, and he had a lot of ear infections. Then I'd wake up in the morning and do my workout, which I always felt I had to do, and then meetings for my three clothing lines, and then hang out with my kids, take them to preschool, da-da-da. And then at 4 o'clock, I'd be like, 'All right, I'm out of here, I'm going to go to the studio' and try to write a record. Sit on the couch [with my bandmates] and be like, 'Let's do this now because I'm missing time with the kids; I could be having dinner with them and putting them to bed.' It was really hard."

Balancing: "Every day I fail at something," she laments. "Every day someone is suffering because I'm doing all these things."

Downsizing: "I've got myself in a lot of trouble by not saying no." The solo career? Buh-bye. Her weight? She's got a new approach: "This last year I kind of stopped working out. I think my body just needed a break. And so I did that, and focused more on feeling good as opposed to beating myself up." She's even eased up her efforts on her L.A.M.B. (Love, Angel, Music, Baby) fashion line. "I have learned to delegate. It still looks awesome, but did I pick out the buttons? No, I didn't. I missed the last two Fashion Weeks because they were when school started; I can't miss the first week of kindergarten."
I think she does back and forth from being admirably honest to being a bag of neurosis. I like this statement so, so much: "Every day I fail at something. Every day someone is suffering because I'm doing all these things." God, do you know how much I prefer that kind of statement to what most Hollywood moms say? But what do you think of Gwen citing her marriage as her "biggest accomplishment"? Wouldn't most moms say their kids? No judgment, it just seemed a little weird to me. Also: Gwen is confirming a miscarriage a few years ago, right? How sad for her.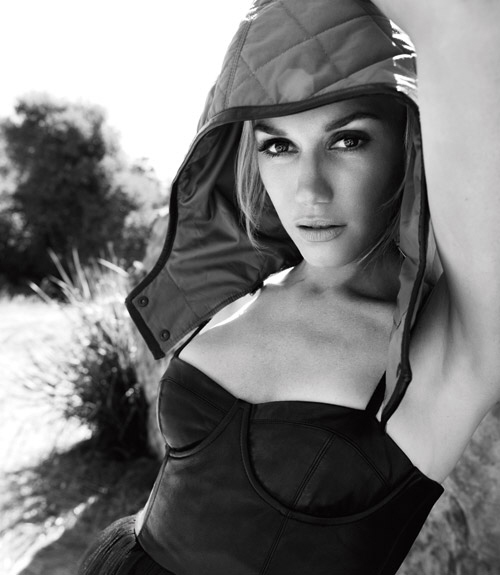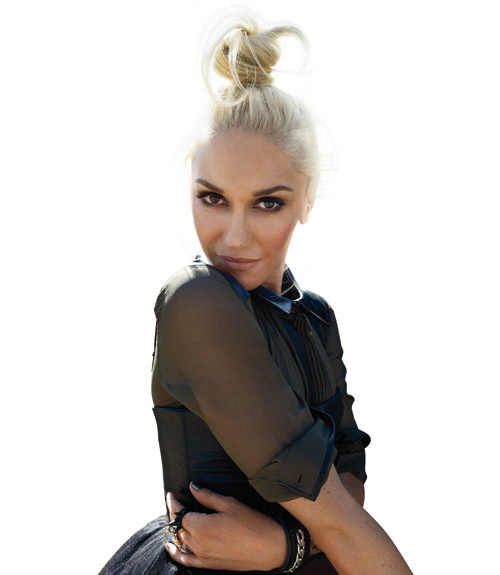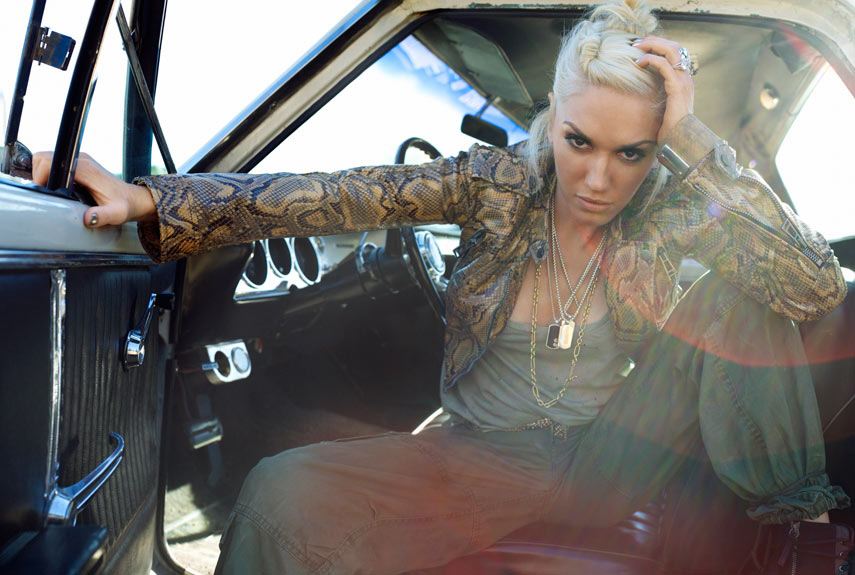 Photos courtesy of Marie Claire's slideshow.