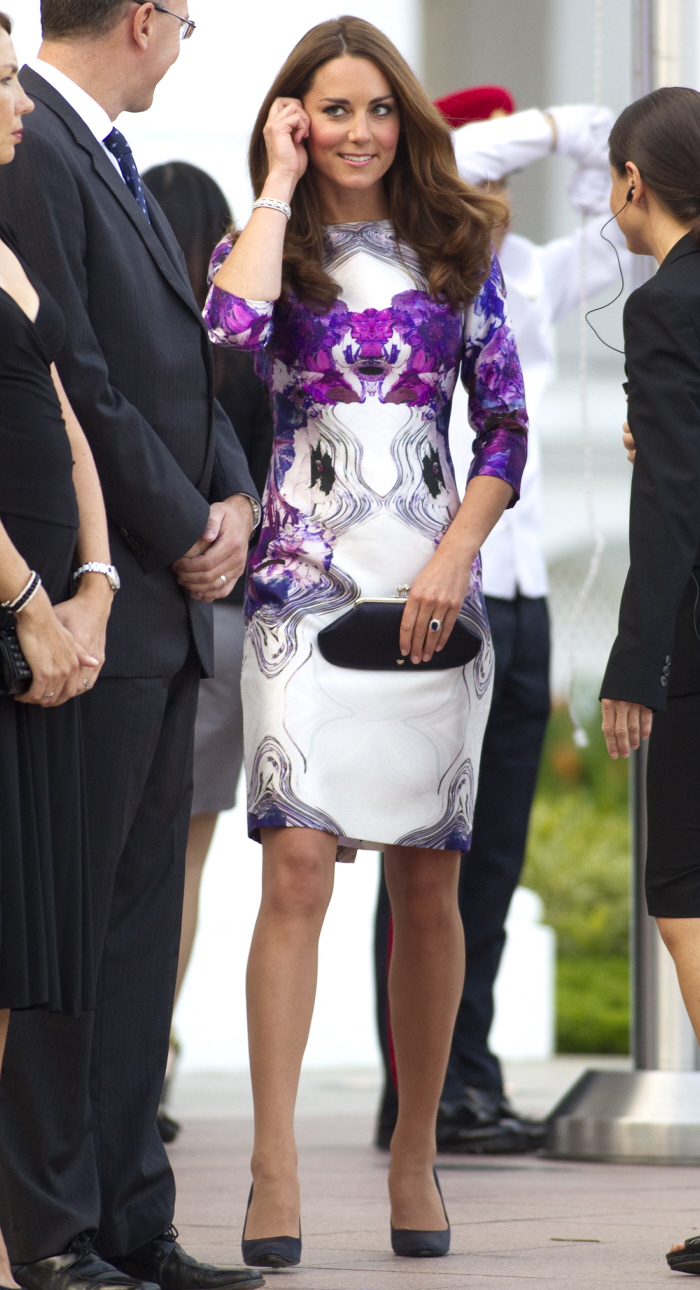 For whatever reason, we don't have access to the first photos of Duchess Kate and Prince William in Singapore – you can see some of them at What Kate Wore and LaineyGossip. For the first appearance, Kate wore a beige-y, floral-patterned, three-quarter-sleeved Jenny Packham dress with a knee-length, full skirt which looked okay on her. She also wore her hair half-way back. So that she could wear her hair down for the evening appearance, probably. Because if it's one think Kate loves, it's wearing her hair down in a typically "daytime" style for an evening event.
So these are photos from Kate and Will's arrival at the State Dinner hosted by the president of Singapore. Kate's dress is Prabal Gurung, and I would definitely consider this outside of her normal style comfort zone. I don't have any memory of Kate ever wearing Gurung before, so this might be a first. As for the dress… am I alone in thinking that a State Dinner might have demanded a full-length gown rather than a cocktail dress? That being said, I do like the dress just because it's a different look than we've ever seen on her. I'm not crazy about the Rorschach pattern, but it's interesting and I love the purple.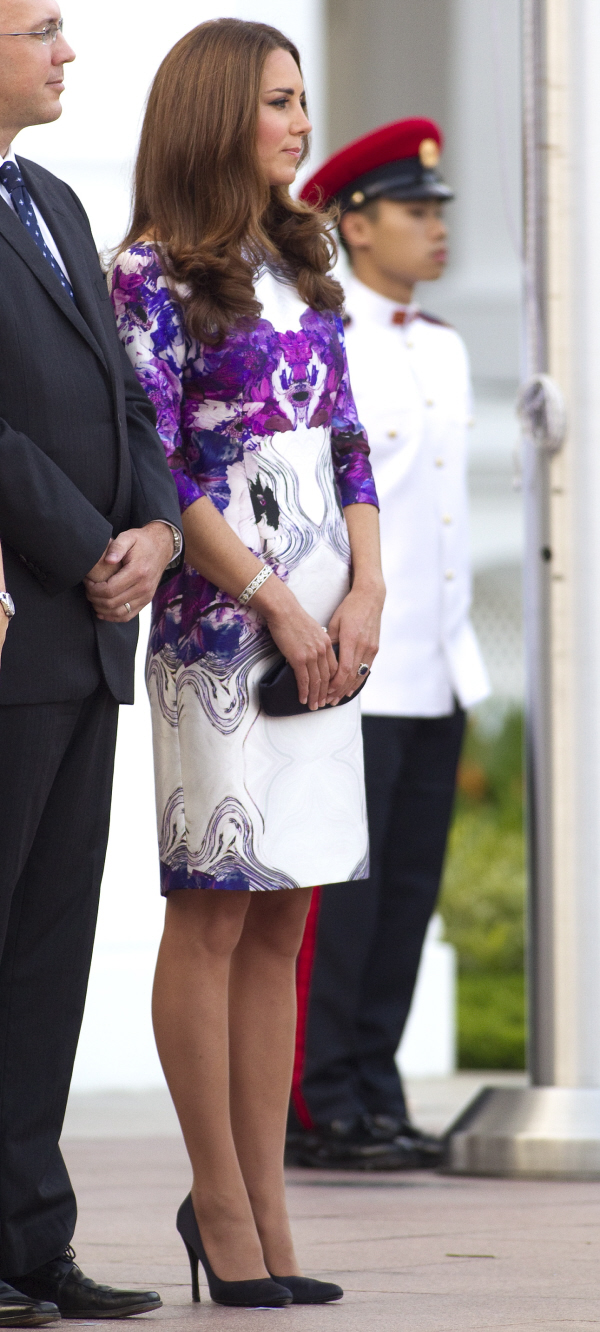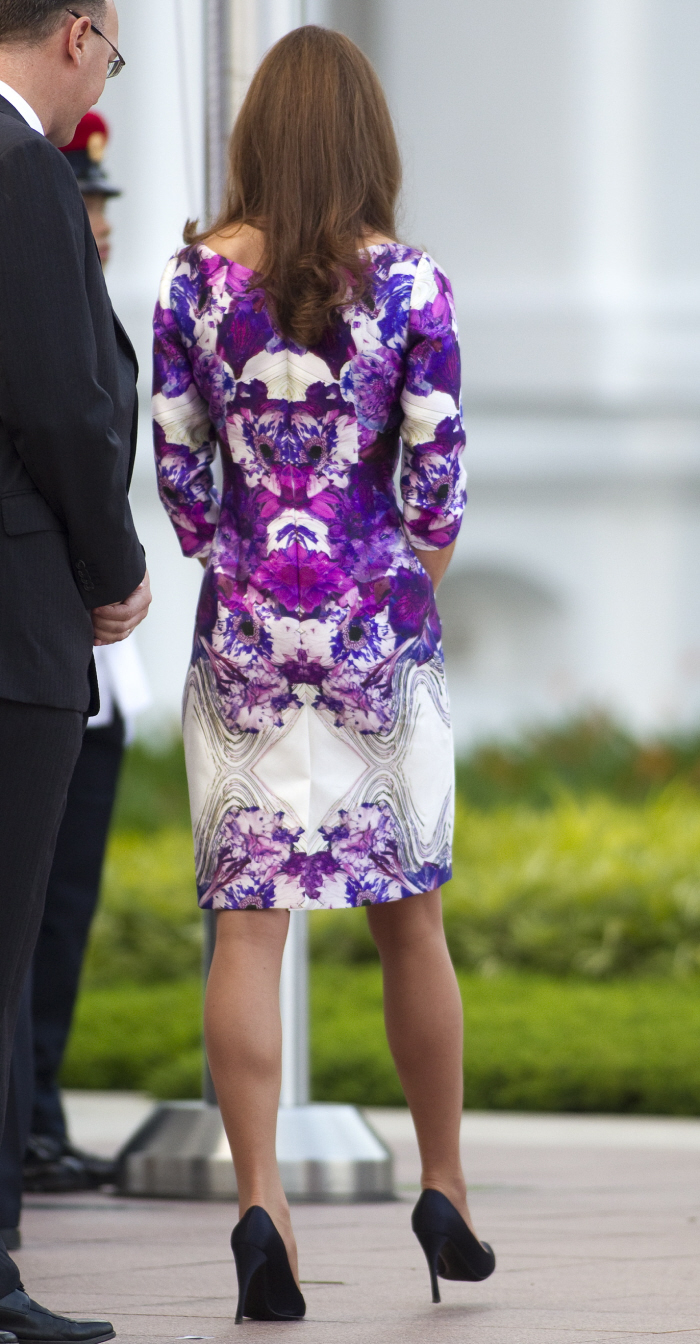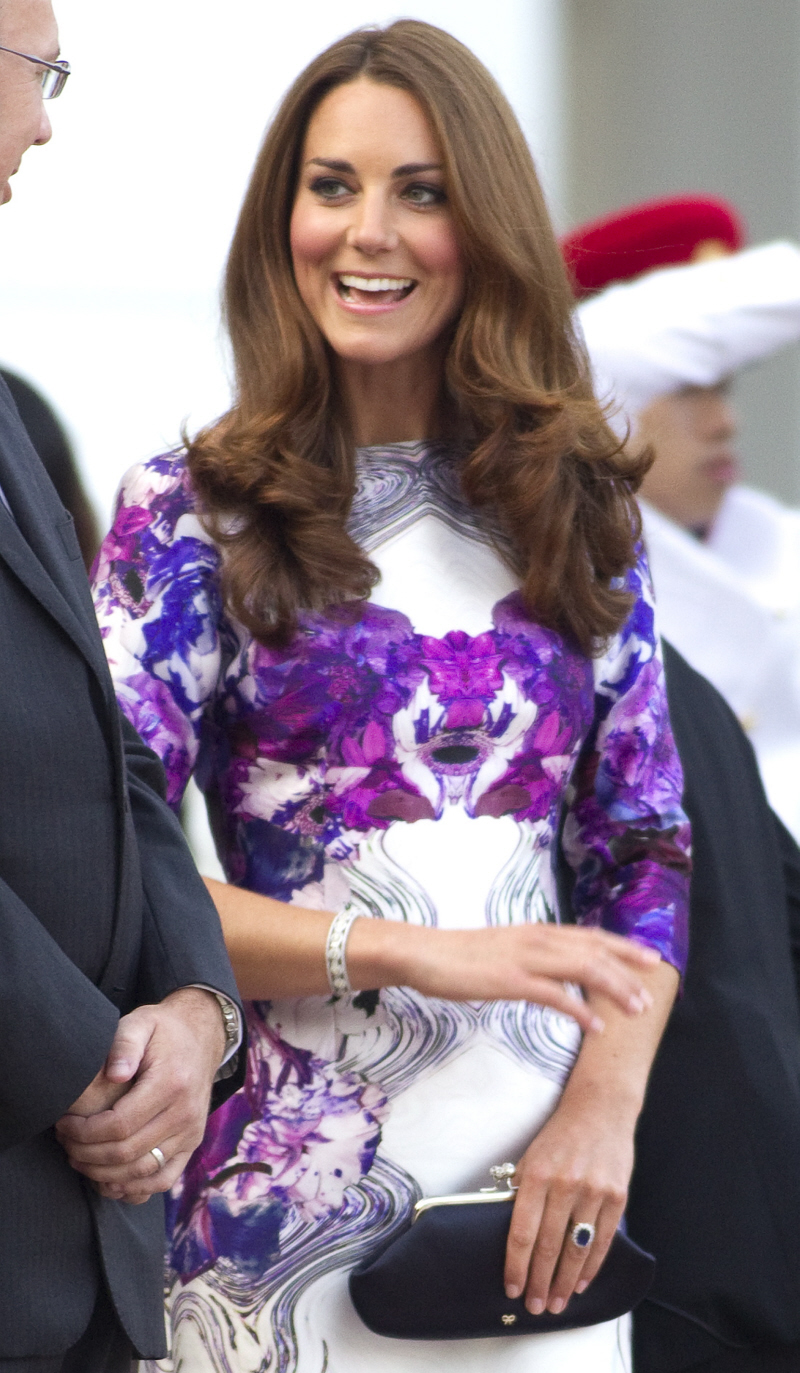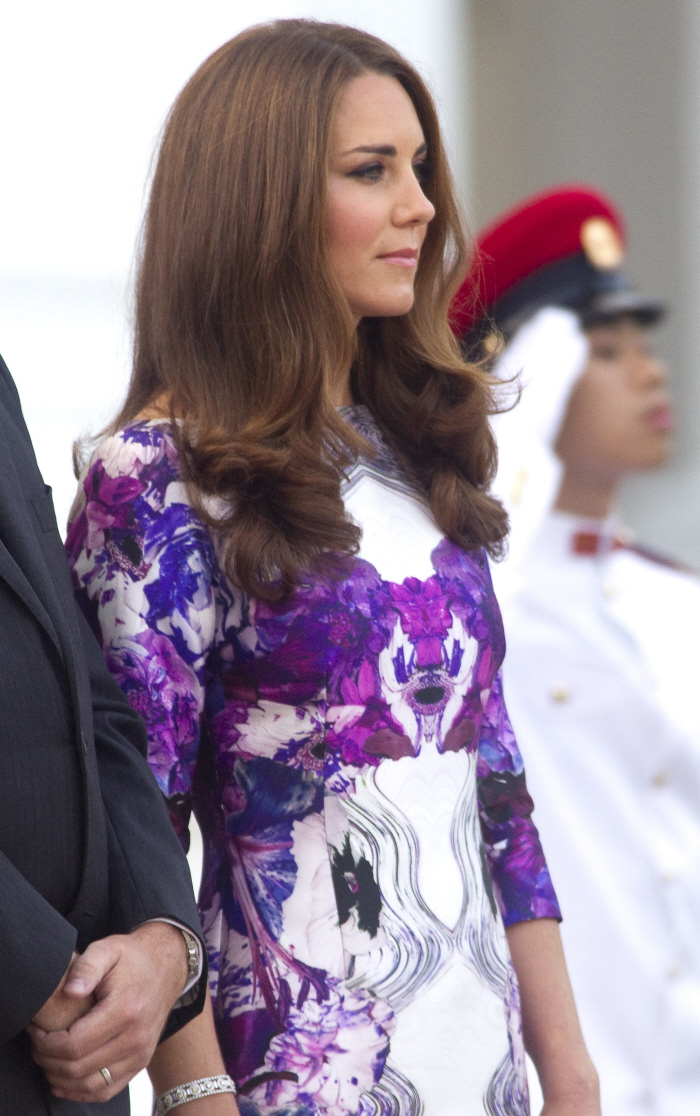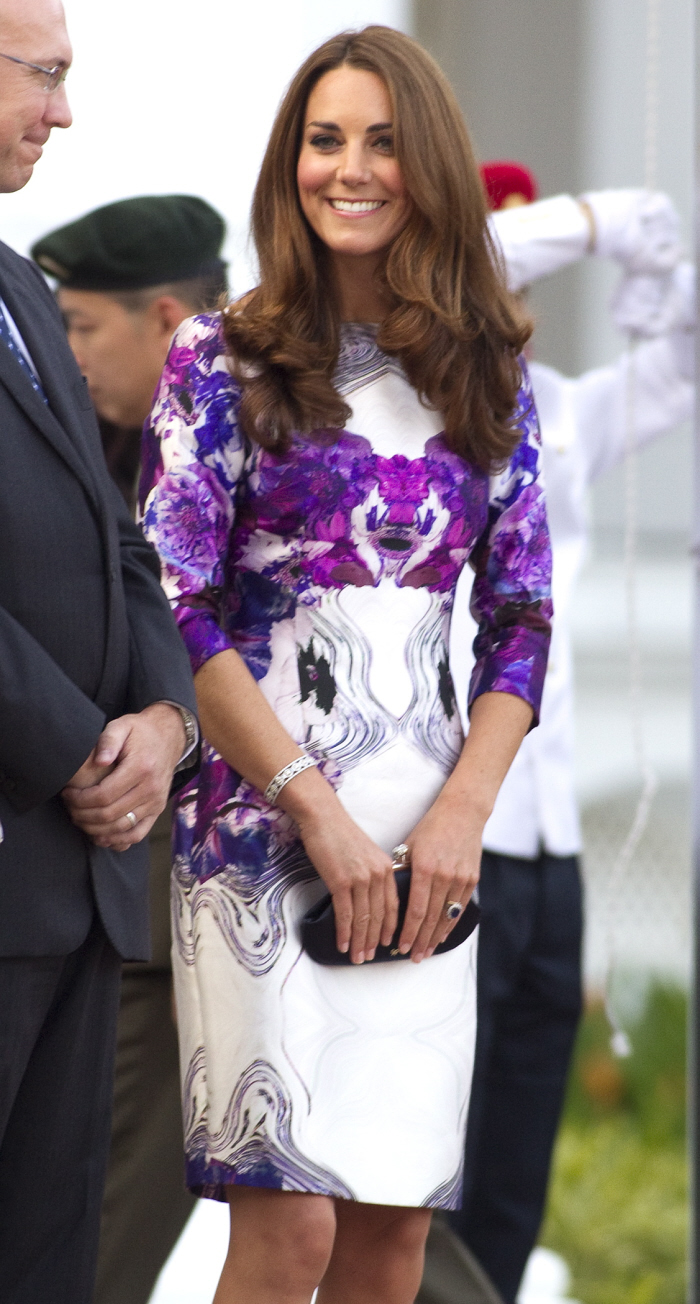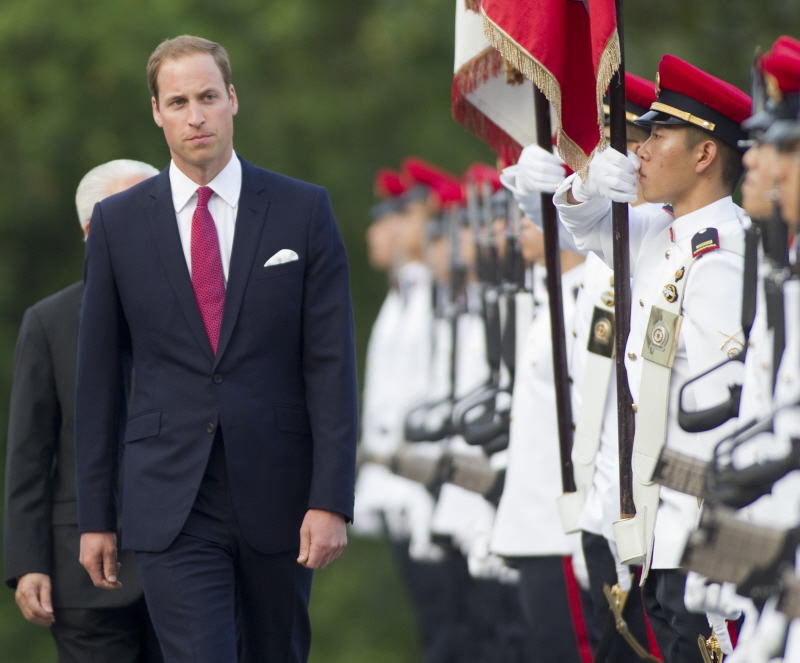 Photos courtesy of WENN.