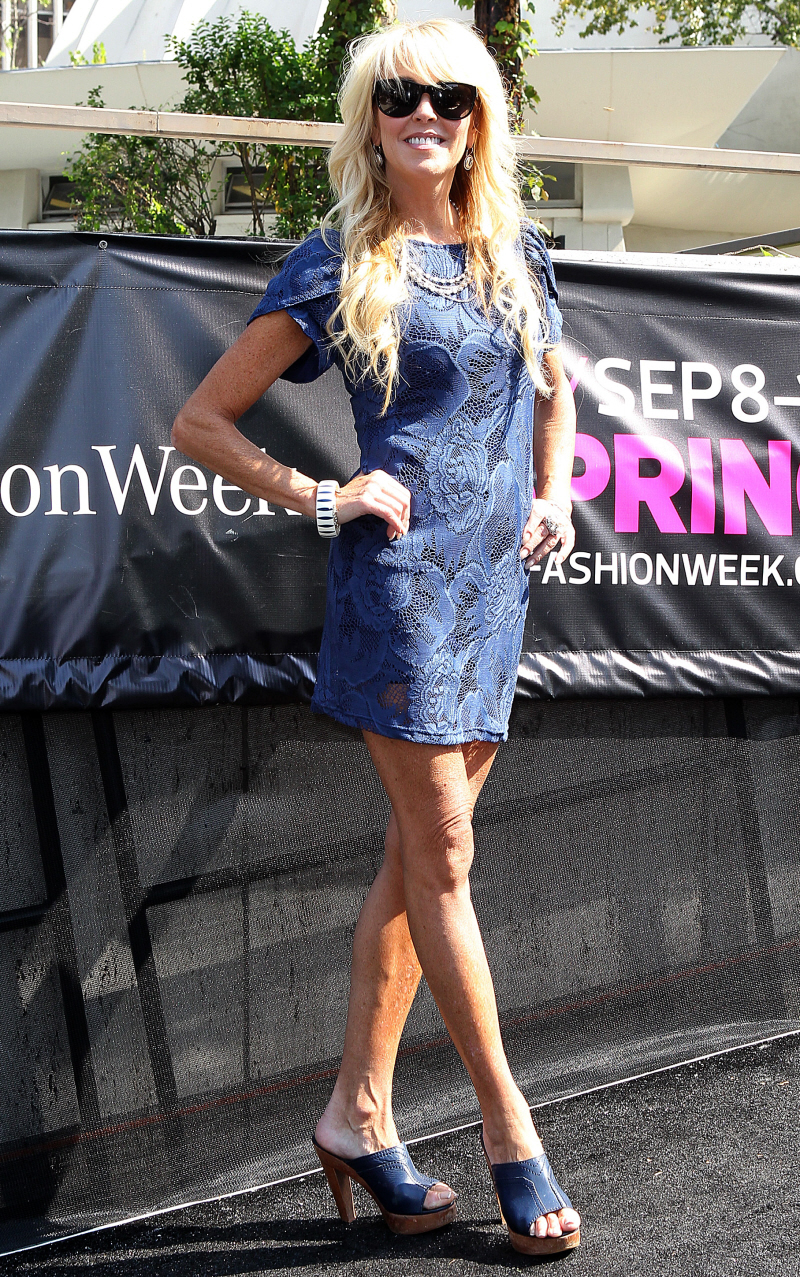 Last week, we all laughed and cried (and then laughed again) over the commercial for Dr. Phil's "exclusive" interview with Dina Lohan. Dina was, no joke, a complete and utter mess in that promo. We could hedge and say that Dr. Phil's producers were just using the most damning parts of the interview to entice us into watching… to which I say, the producers did a great job, because I am SO watching Monday's show. Shall we watch it again? Let's watch it again.
I still love it. I still think it's hilarious. And I don't feel bad about laughing either. We can have a moment of feeling "bad" for poor crackie Lindsay Lohan (and even then… NO), but I just can't muster up anything resembling sympathy for Dina. Spending one minute with this glorious interview only reminds me that Dina is one of the worst mothers and worst people ever. Anyway, since the promo got so much attention (because Dina was so obviously high or drunk or both), Dina decided to set the record straight to TMZ. I'm surprised she didn't don a mustache and say all of this as her alter ego, Steve Honig.
Dina Lohan tells TMZ … she had NOT BEEN DRINKING before her interview with Dr. Phil … and blames the editing for making her appear intoxicated. The interview — set to air on Monday — was taped several months ago … and a new promo for the episode features a seemingly confused Dina acting bizarre .. and many people suspect she was blitzed.

In fact, the promo features a clip in which Dina's ex-hubby Michael Lohan asks Phil if Dina had been drinking before the interview.

But Dina is adamant she was sober … telling TMZ, "I don't care what it looks like. I'm fine and I don't care what anyone says."

She continues, "All people saw was two minutes edited of an hour long interview. Of course they cut it to make it interesting. That's their job . I don't blame them for doing that. Some of the comments were taken out of context but I'm fine. I'm fine."

Dina tells us the public shouldn't judge her until they see the full interview — insisting she's a "good mom" who's always been there for her 4 kids, including her oldest daughter Lindsay Lohan.

"I think the interview will be good. I know what I said and the facts are what the facts are. The proof is in the facts. The truth will set you free"
I want that one quote on a t-shirt: "I know what I said and the facts are what the facts are. The proof is in the facts. The truth will set you free". Crack logic!! "The proof is in the facts" is maybe one of the most cracked-out ingenious statements I've ever f—king heard in my life. It wouldn't surprise me at all to learn that Dina's superior debating skills come from Captain Morgan's Law School of Proof and Facts. I'm shocked that Dina hasn't tried cases before the Supreme Court, blitzed out of her skull, flashing her beave to Justice Alito: "Your Honor, THIS is the fact and the proof is in there somewhere. CASE CLOSED."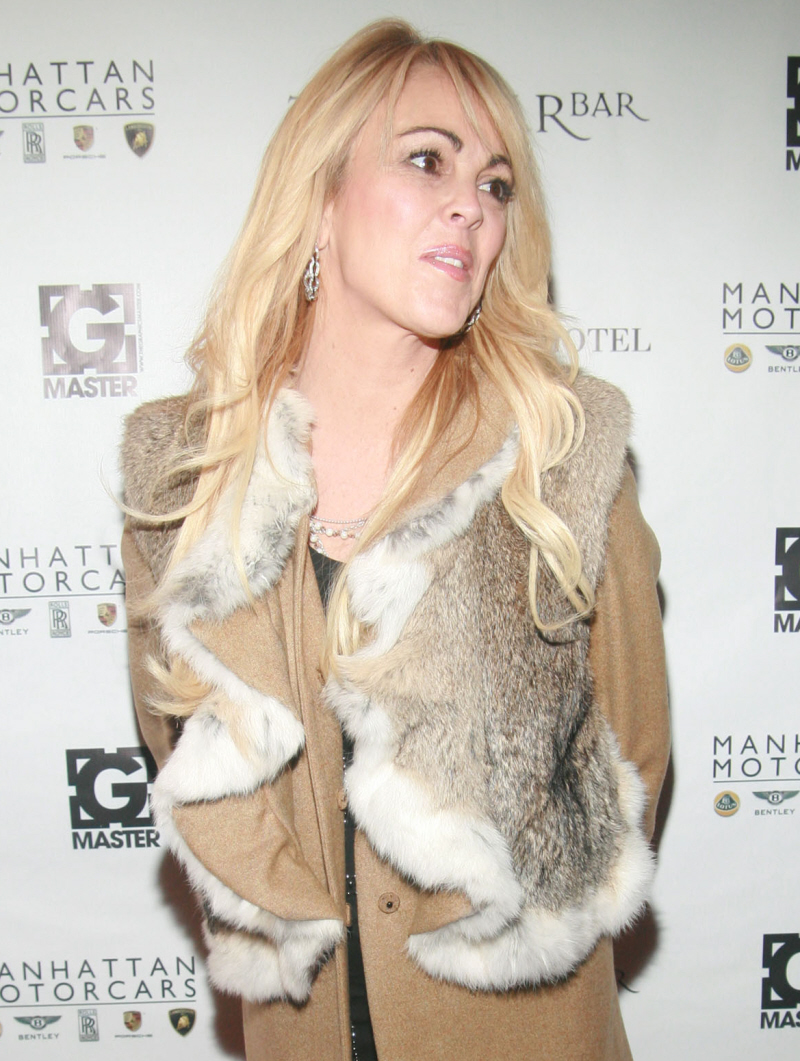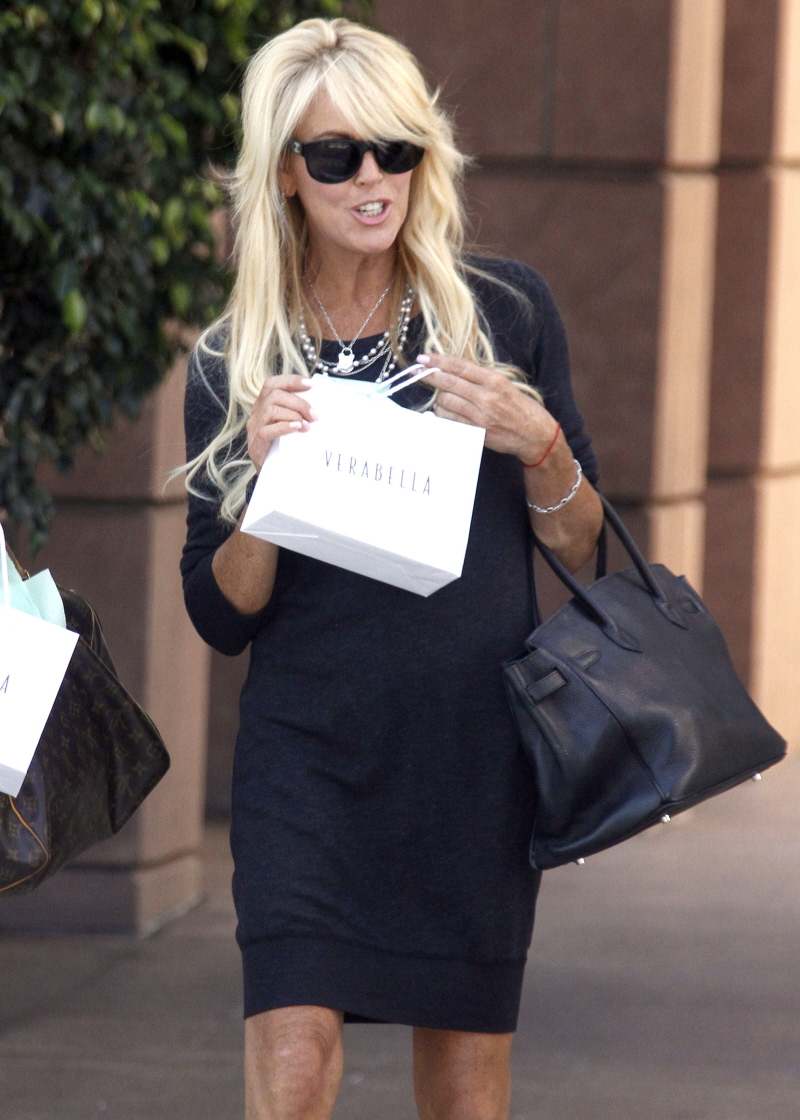 Photos courtesy of WENN, Fame/Flynet.