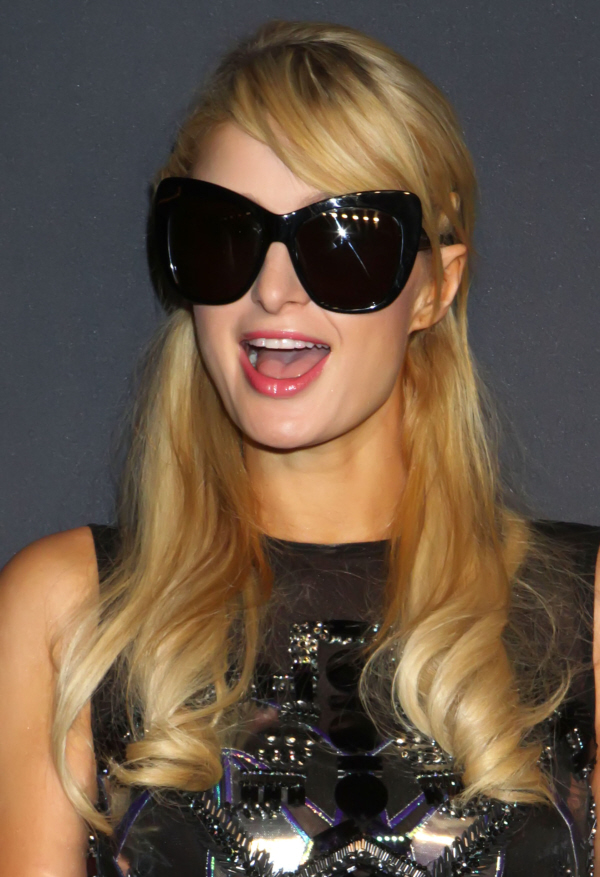 I know I'm going to shock you, but here it is: Paris Hilton is an idiot. She's a bigot, she's a moron, she's vapid, she's nasty, and she's powerfully ignorant. SHOCK. All of that would have been shocking if you or anyone else still gave a crap about Paris Hilton in any way, shape or form, but no one really cares, so meh. Anyway, Paris's latest thing is an audio recording that Radar got their hands on – you can hear the recording here, at Radar (NSFW warning on the language used). The gist is that Paris and a gay friend were recorded by a taxi driver as they discussed Grindr and sex, etc.
Paris Hilton has been caught on tape making homophobic and derogatory statements about gay men who have random sex with strangers even stating "most of them probably have AIDS." RadarOnline.com has obtained the bombshell exclusive audio, which you can listen to below.

When RadarOnline.com reached out to Paris about the explosive audiotape and spokesperson for Hilton said:

"Paris Hilton's comments were to express that it is dangerous for anyone to have unprotected sex that could lead to a life threatening disease. The conversation became heated, after a close gayfriend told her in a cab ride, a story about a gay man who has AIDS and is knowingly having unprotected sex. He also discussed a website that encourages random sex by gay men with strangers. As she was being shown the website her comments were in reference to those people promoting themselves on the site. The cab driver who recorded this, only provided a portion of the conversation. It was not her intent to make any derogatory comments about all gays. Paris Hilton is a huge supporter of the gay community and would never purposefully make any negative statements about anyone's sexual orientation."

On the audio Paris says at one point, "Gay guys are the horniest people in the world. They're disgusting. Dude, most of them probably have AIDS."

The heiress was in Manhattan for New York Fashion Week and in the early morning hours of Friday, September 7, Paris remarks were caught on tape by a cab driver, when her pal, who is an openly gay male model, is heard in the audio clip describing Grindr, an app that gay men use to locate other gay men for hookups.

The male friend says: "Say I log into Grindr, someone that's on Grindr can be in that building and it tells you all the locations of where they are and you can be like, 'Yo, you wanna f**k?' and he might be on like, the sixth floor," the pal says.

"Ewww. Eww. To get f**ked? Gay guys are the horniest people in the world," Paris is heard saying in the exclusive audio in response. "They're disgusting. Dude, most of them probably have AIDS."

The driver who recorded the conversation told Radar: "I couldn't believe what was coming out of Paris' mouth and the way she was talking about gay men."

Nearly halfway into the 50-second clip, Paris is heard saying she'd be afraid to be a gay man and again throws the AIDS card into the mix.

"I would be so scared if I were a gay guy," Paris says. "You'll like, die of AIDS."
I'm not going to pretend that "gay men (and heterosexuals) with AIDS who knowingly have unprotected sex" doesn't exist. It's not widespread, it's not universal, but it is an awful problem, and those people are hurting themselves and everyone around them, plus they're giving extra fodder to the ignorant a—holes who want to villainize gay people in general. As for Paris's comments… she's vocalizing a stereotype that the gay community and the HIV-positive community have worked very hard to diminish. This is what people sounded like in the 1980s, when AIDS was called "a gay plague" and millions died because of apathy, homophobia and ignorance.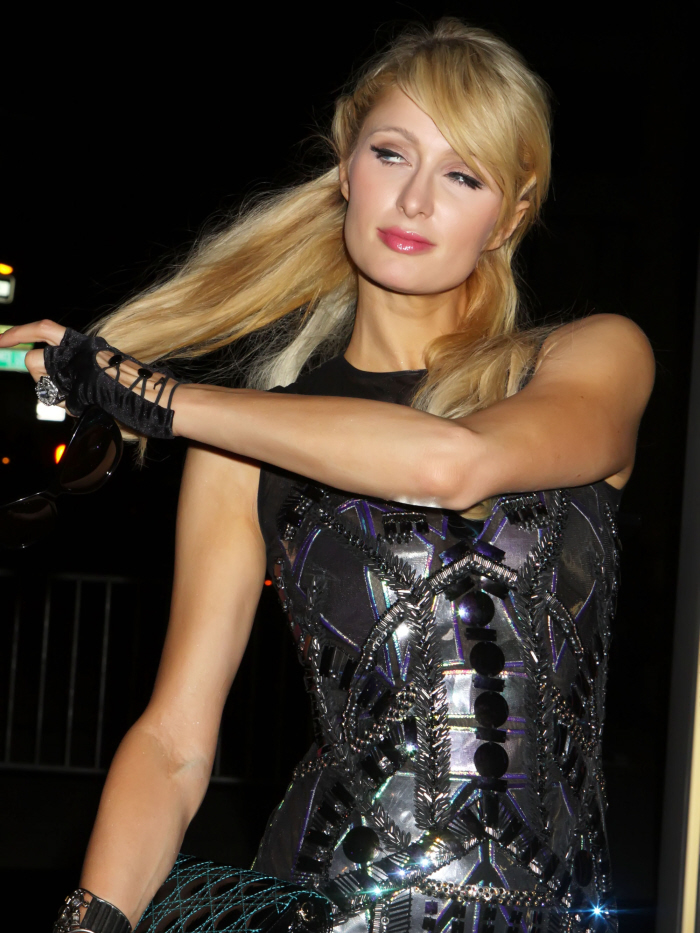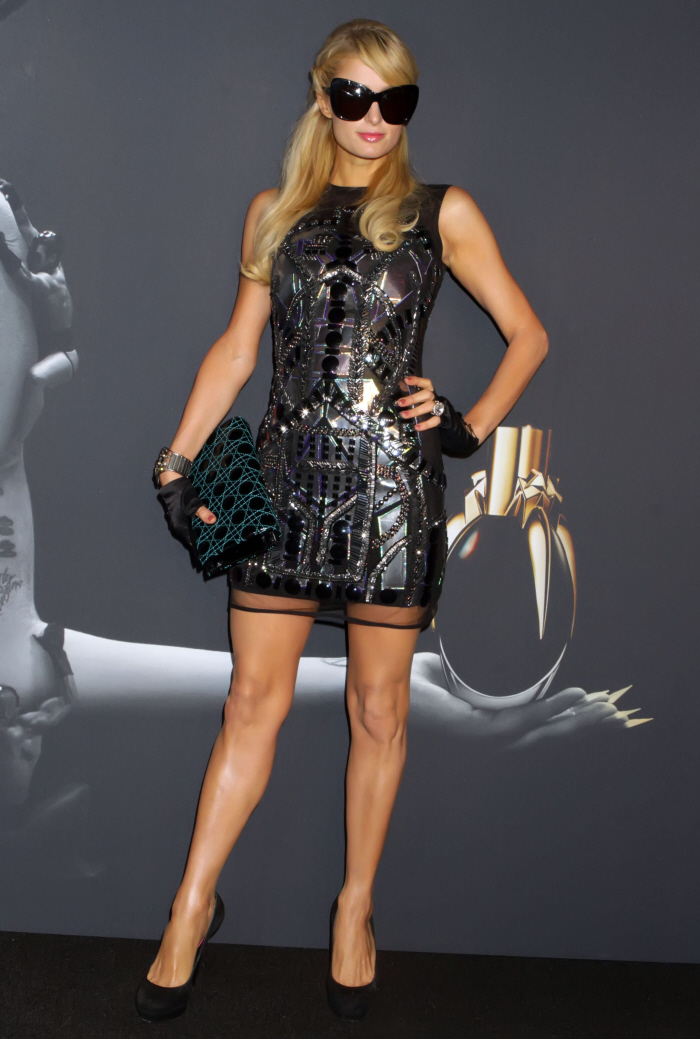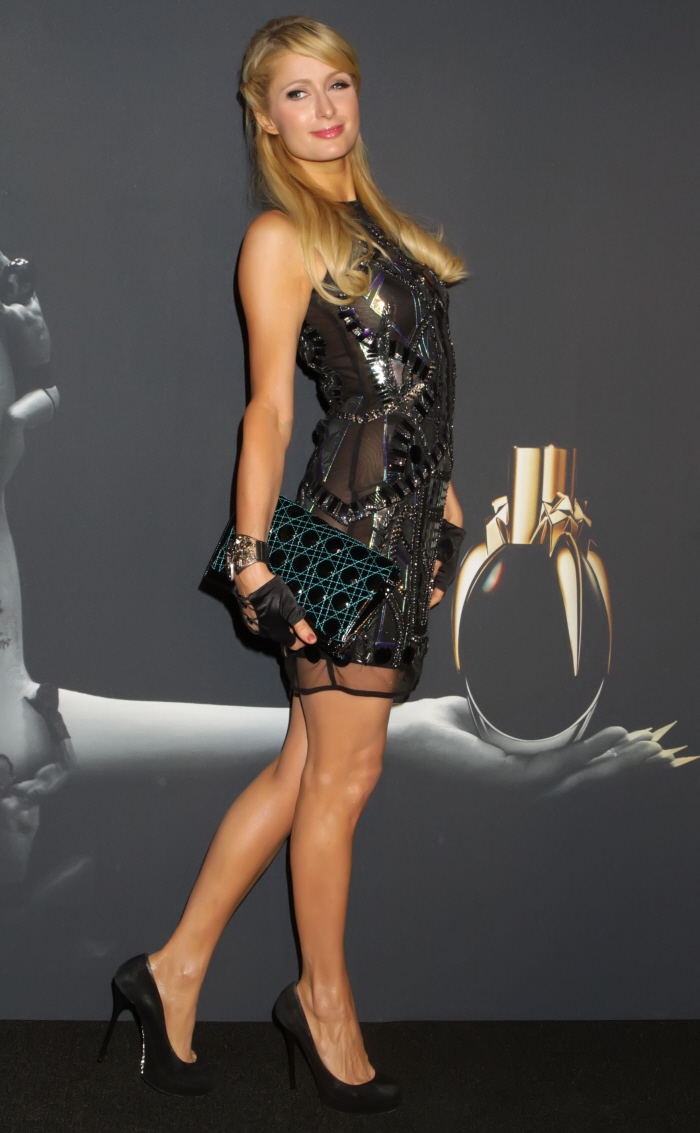 Photos courtesy of WENN.