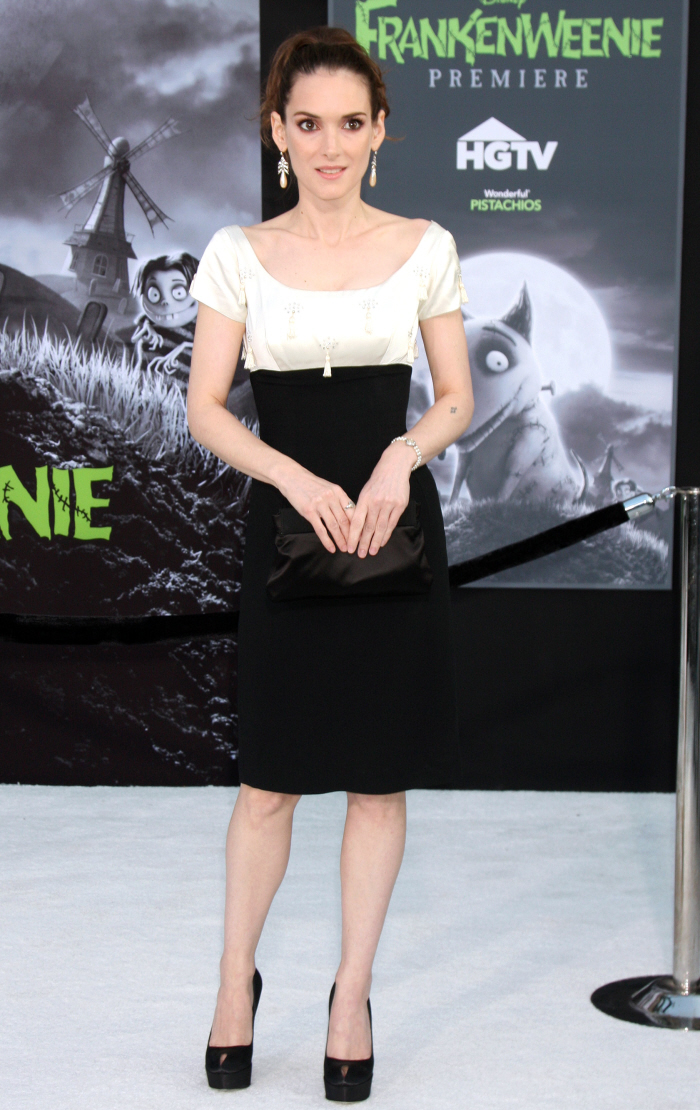 These are photos of Winona Ryder at last night's LA premiere of Tim Burton's Frankenweenie, which I have to admit, looks really good. Not so much for really little kids, right? But kids around 10-13 years old will probably enjoy the hell out of it? I have no frame of reference. My parents let me watch R-rated movies when I was really little, so I've always been warped. Anyway, Winona does voice work for the film, so she's been doing some red carpet promotion over the past week.
At last night's premiere, Winona wore this vintage dress with Sergio Rossi pumps. Does it work on her? Is it too "precious"? Or is it just classic Winona? I don't really mind the dress… it suits her. But I do mind the eyebrows and whatever is going on with her face. Some of you have claimed that Winona had a bad eyelift or facelift, something that has given her face a look of permanent "surprise!" I'm starting to believe you.
In other Winona news, there are rumors (heavy rumors) that Tim Burton and some other people are working on a Beetlejuice sequel. During a junket for Frankenweenie, Winona and Tim fielded some questions:
As you may have heard, Tim Burton is making a sequel to Beetlejuice. Seth Grahame-Smith, the screenwriter behind Abraham Lincoln: Vampire Hunter is working on a draft at the moment. Michael Keaton will be returning. Some of us are cautiously optimistic, and the majority of us are terrified at the impending ruin of our childhoods. It seems like those involved in the original might be with the majority of us.

At the Frankenweenie press junket in Anaheim on Sunday, a reporter enthusiastically told Winona Ryder that she was very excited for Beetlejuice 2 and hoped that Ryder would be in the movie. Ryder had just spent the fifteen minutes prior gushing about her emotional connection to all of her roles in Burton's movies, with a particular emphasis on Lydia. Given that, you'd think she might be pretty enthusiastic about the new movie, or at least somewhat optimistic. Instead, her response was a heavy sigh, a roll of the eyes, and a "Yeah, that would be…great."

Tim Burton himself seemed more optimistic about the project, but was surprisingly hands-off about the whole thing. When asked about the project, he sounded somewhat uncomfortable and gave a non-answer. "Somebody's writing a version, but I'm sort of…not making any preconceived ideas about it, and…not over-thinking something that I haven't seen, so I'm just kind of keeping an open mind about it and seeing what comes." Burton said that he is passionate about every project he goes into, so he could just have his mind on other work, but it seems odd for him to be quite as distant as he is.
I think the eyeroll, the sigh and Tim's "distance" from all of it are all part of the same cautiousness – maybe they don't want to get their hopes up in case it doesn't happen? There are a lot of ways for a potential sequel to go wrong, but it's only going to be "right" if they get everyone back together again. That includes Michael Keaton, Winona, Alec Baldwin, Geena Davis and probably Catherine O'Hara too.
I'm also including photos of Elvira and Tim Burton, just because.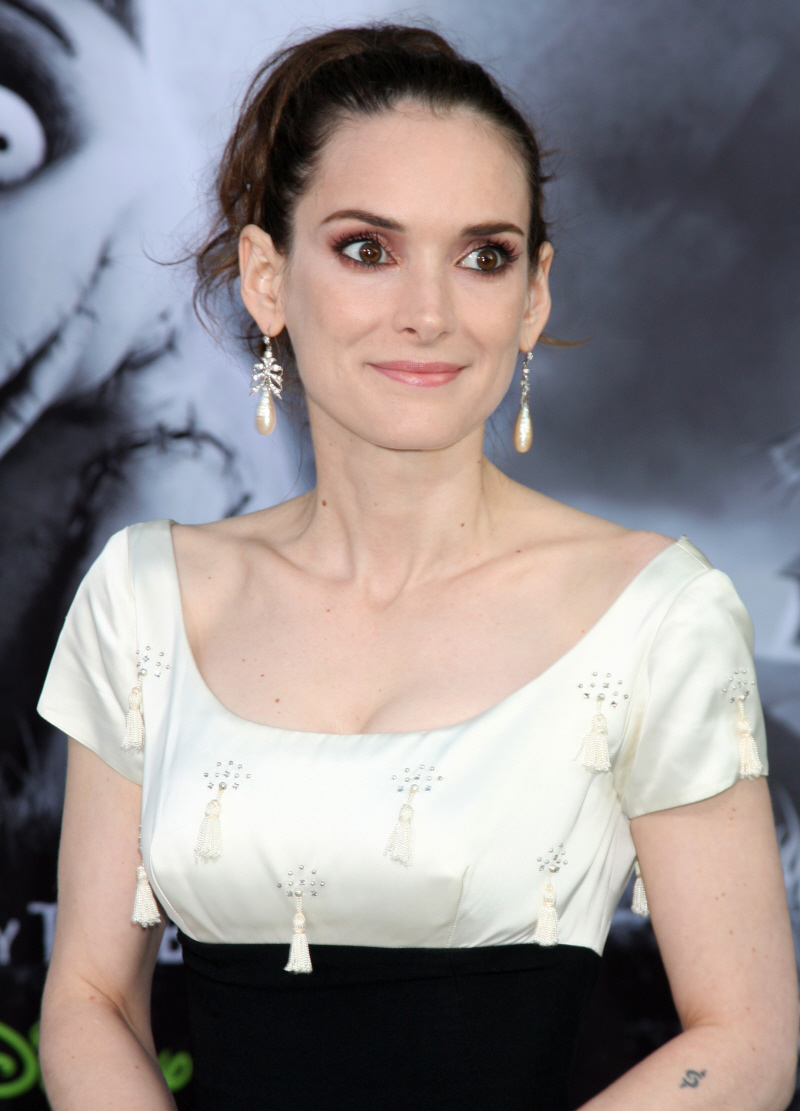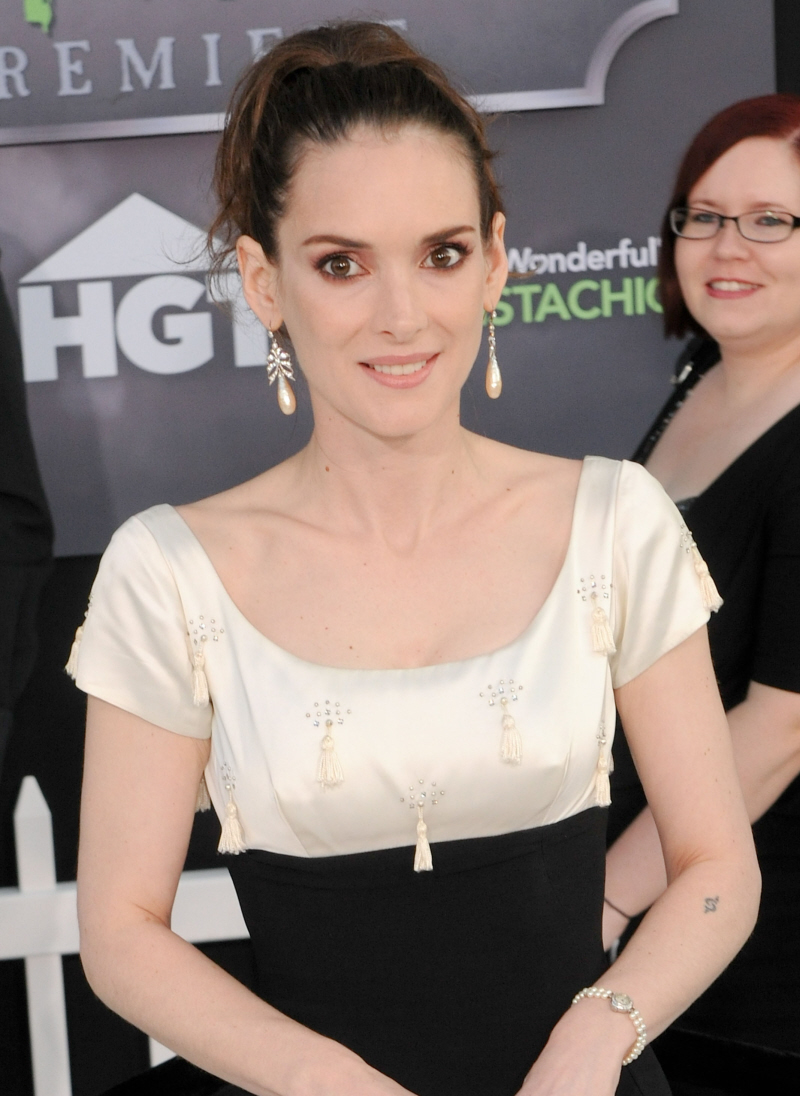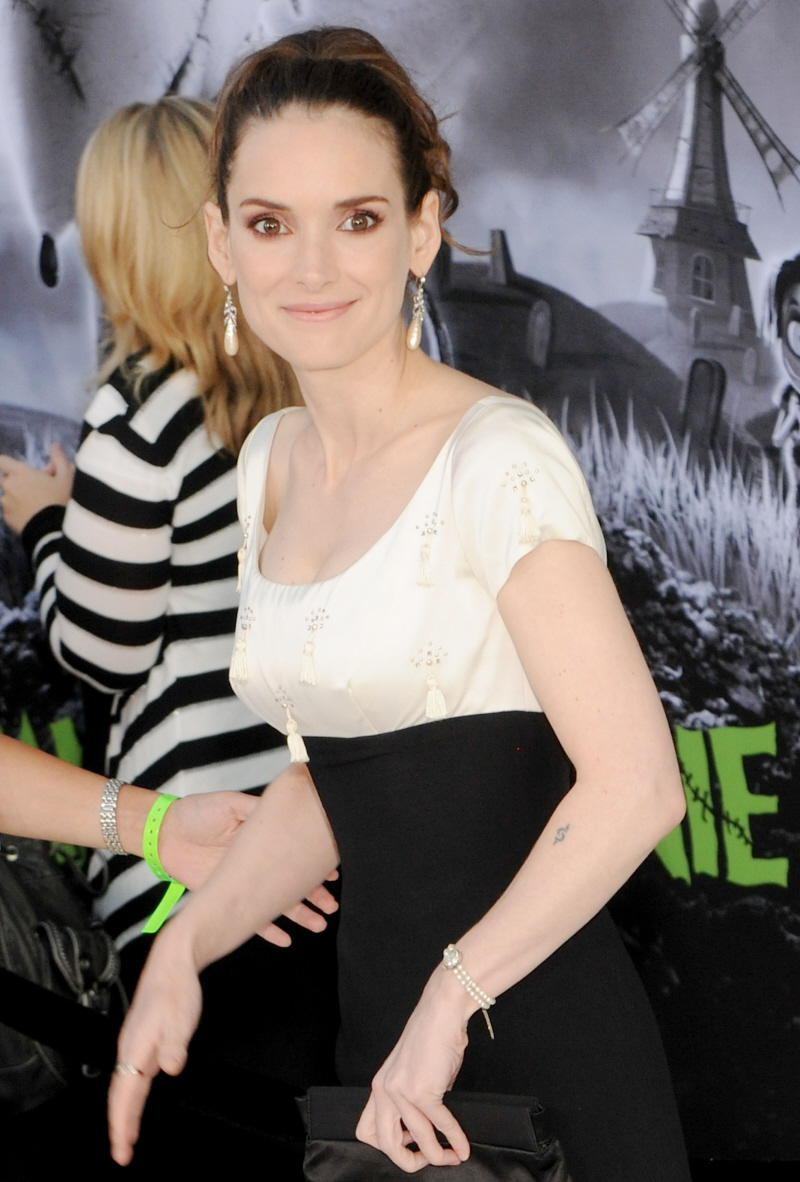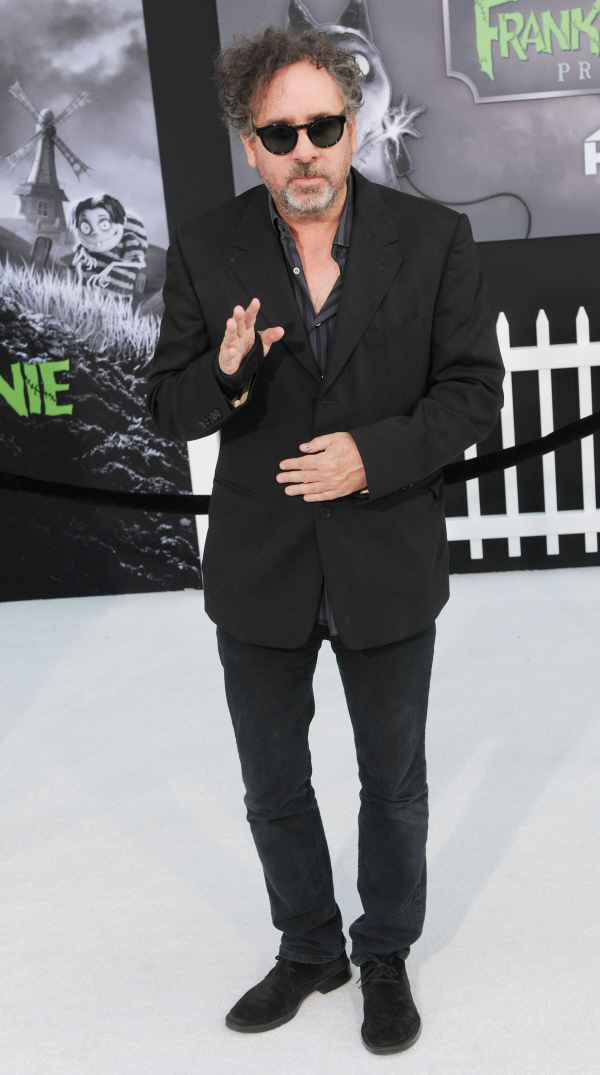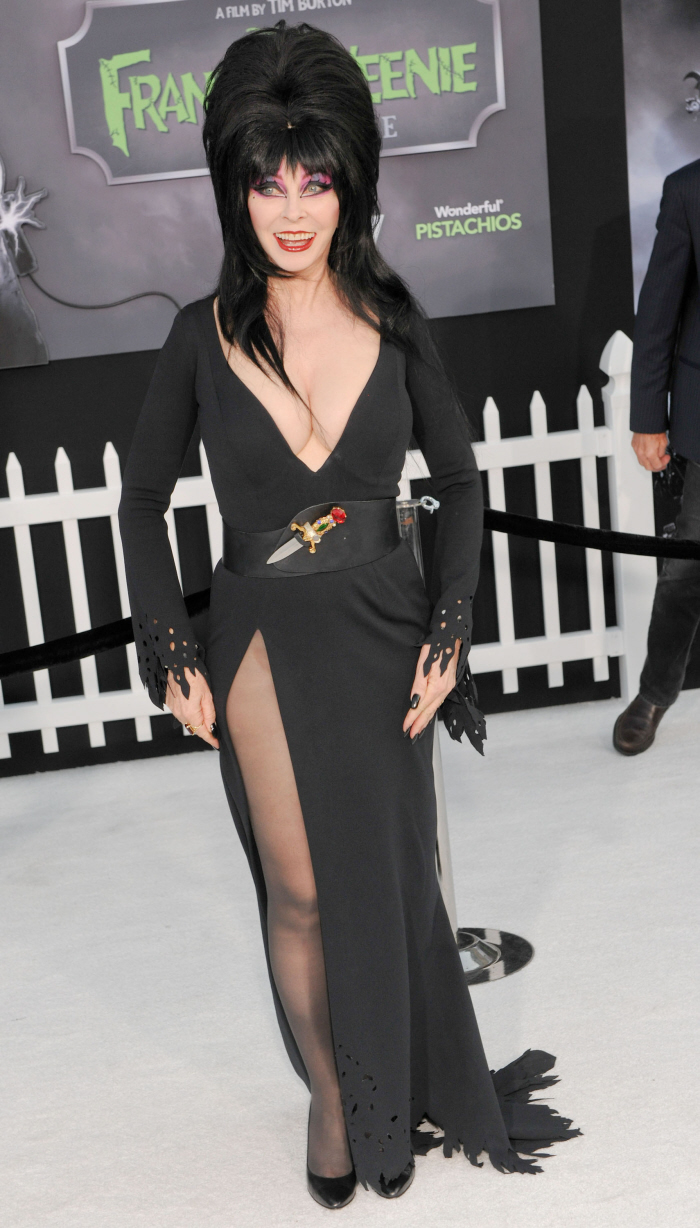 Photos courtesy of WENN.