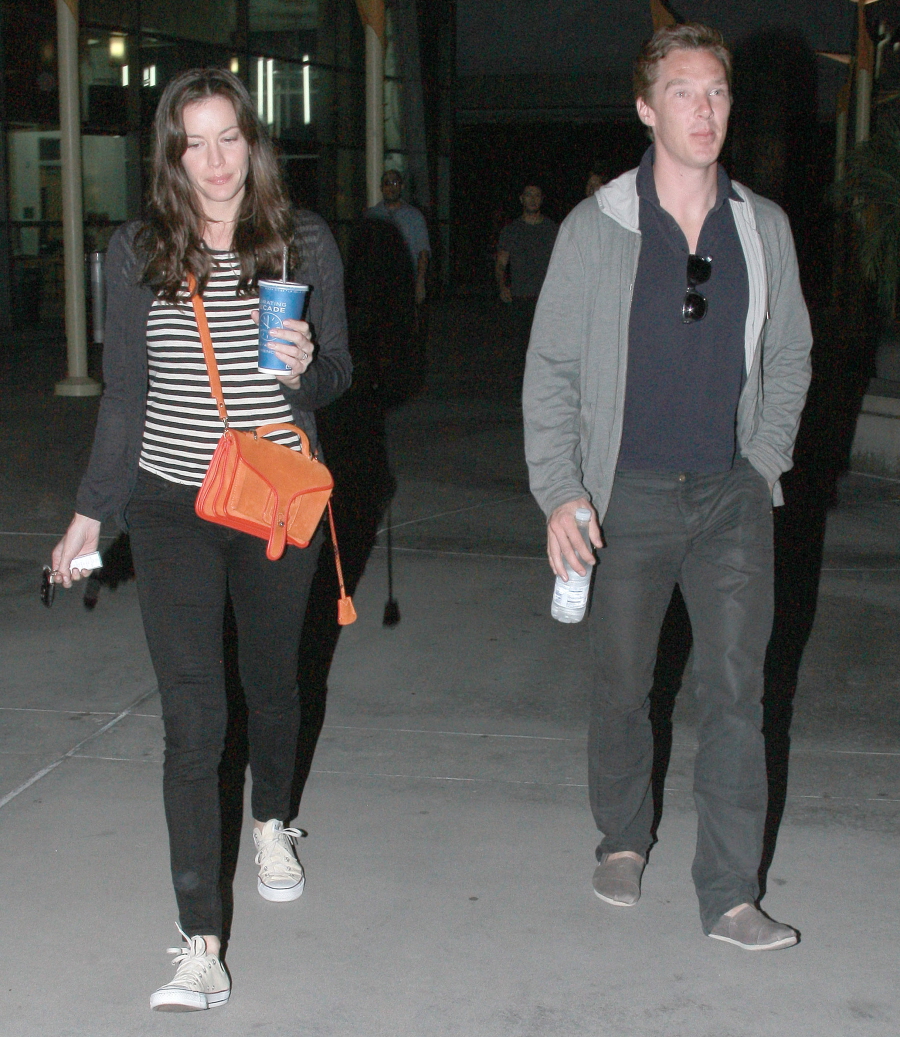 Fatwa canceled! After we saw the strange and mysterious photos of Benedict Cumberbatch and Liv Tyler yesterday, some of the hardcore Cumberbatch-obsessed (I'm including myself) were all, "OMG, Cumby needs to step away from Liv! NOW." Well, Liv's people still haven't said anything about the outing, but Cumberbatch's people got right on it, and they denied that Benedict is dating Liv. But there are some new wrinkles, in my opinion. It seems that Liv and Benedict were also hanging out together over the weekend. Ugh.
While Liv Tyler appeared to be enjoying her own company on Wednesday night, the evening out came after she was spotted with Sherlock star Benedict Cumberbatch on Tuesday night. The actress and 36-year-old Benedict were spotted together at the Arclight Cinerama Dome in Hollywood.

The pair appeared sheepish after they were spotted by photographers during their film night together. They were also spotted together at an Emmy party on Sunday night.

However, a representative for the actor told MailOnline: 'They are not dating.'

Tyler and Cumberbatch are believed to be starring together in a big screen adaptation of Scott Organ's play Phoenix, which focuses on a one night stand between two people. And they are sure to have compared Tolkien screen tales after she starred in The Lord Of The Rings Trilogy, while Benedict Cumberbatch is in the forthcoming Hobbit movies.

Cumberbatch has previously spoken out about his dating struggles – saying: 'I'm not confident in social situations, just going up to someone in a bar and saying ''Hi'' is going to be even more difficult because they won't know the real me.'

The actor's decade long romance with actress Olivia Poulet, and he has been linked with several beauties lately – including Russian model Katia Elizarova. Tyler was previously married to Royston Langdon – the father of her son Milo. She also had a three-year relationship with Gladiator star Joaquin Phoenix.
I always forget that Liv was with Joaquin for several years. As for the theories behind Benedict and Liv's friendship… maybe they are going to work together at some point. Maybe it's just a Tolkien thing. But two sightings, one at an Emmy party and one where they went to the movies together… it doesn't feel like work…? It feels like the beginning of something. I'm not sure why Cumby sent his people out there to deny it. He could have gotten away with a "no comment" very easily.
PS… Styling question beyond the shoes… does Cumby only have one navy polo?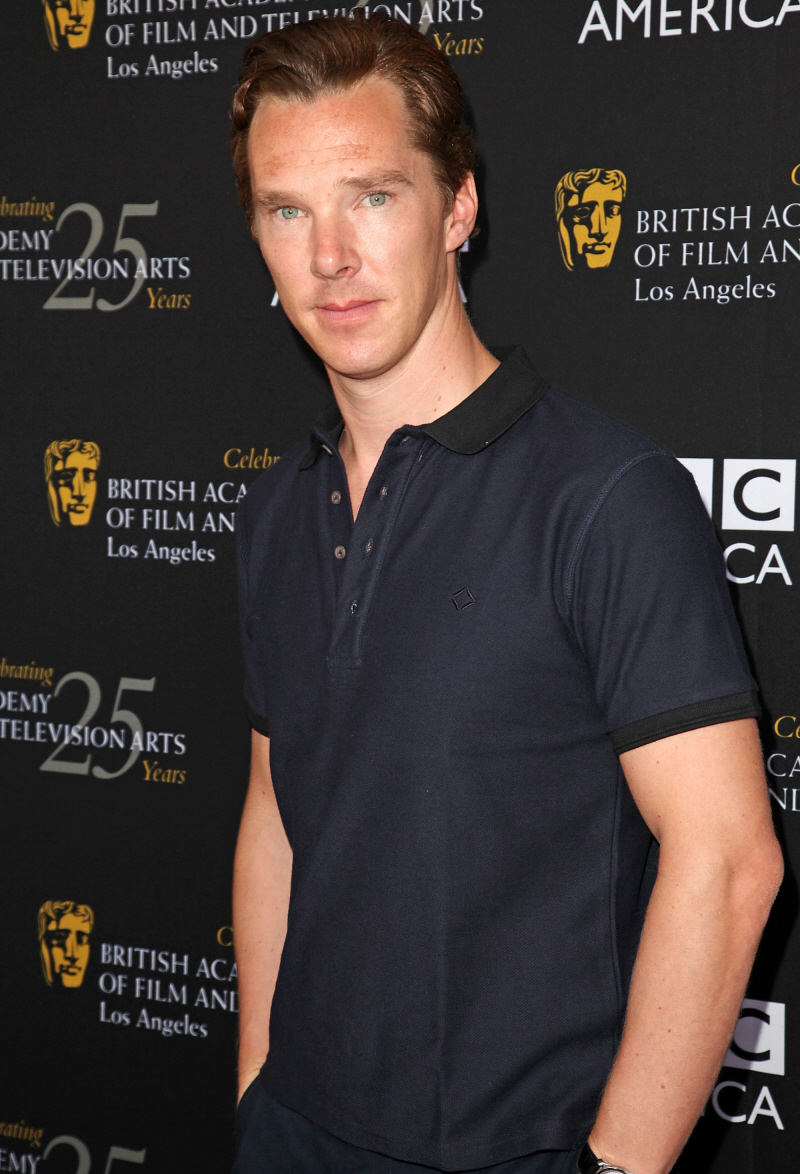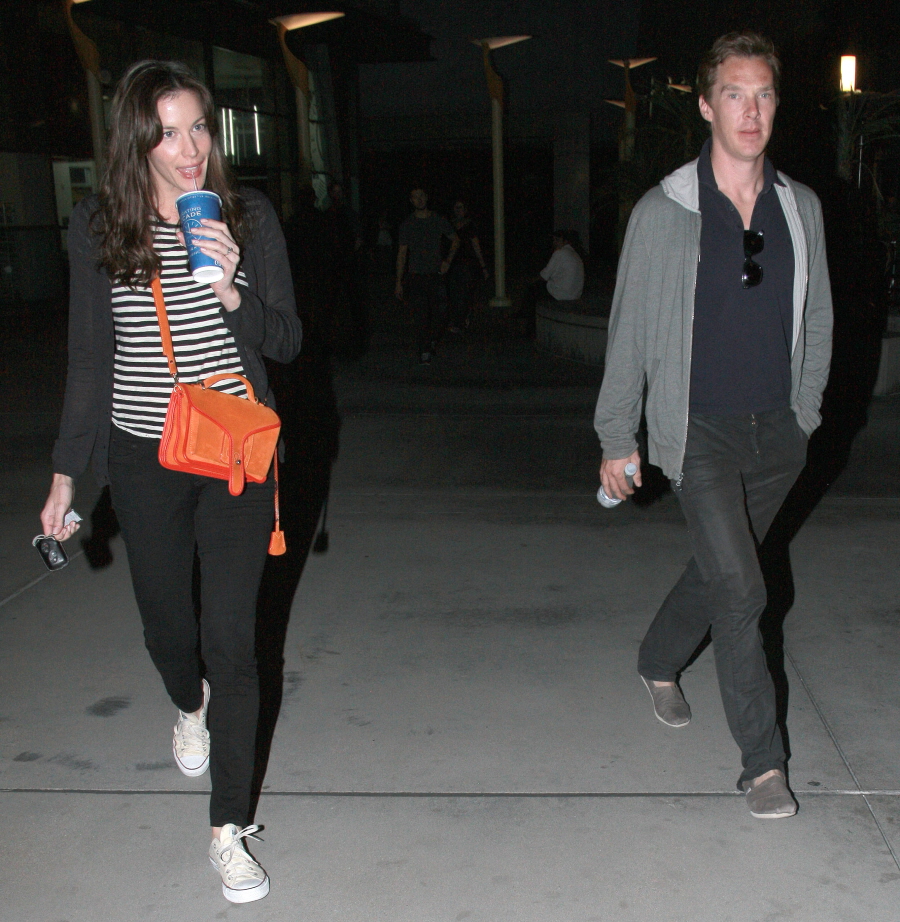 Photos courtesy of WENN, Fame/Flynet.