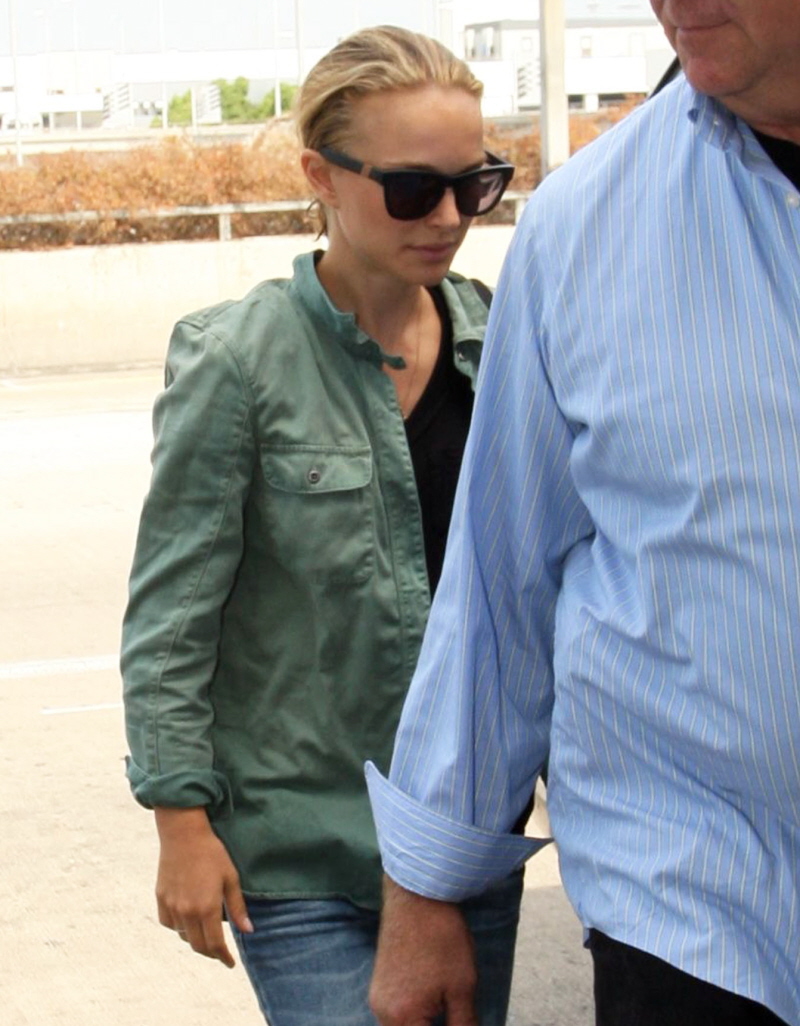 I was sad earlier this week because we didn't have those crazy photos of Natalie Portman debuting her new "blonde" hair at an event at the Disney Concert Hall – you can see those photos here. She was wearing a giant wedding-cake dress and her hair looked dramatically lighter. Anyway, these are some new photos of Natalie at LAX yesterday, and you can get somewhat of a decent look at her new hair. It doesn't look all that different in these pics, though. I really don't call this shade "blonde". I call it "light brunette with some honey and blonde highlights". Her hair looks darker than Jennifer Aniston's, and I've always considered Jennifer's caramel-colored hair to be brunette too (even though she calls it blonde).
Natalie claims her lighter hair is for an upcoming film project, but she isn't identifying which one. Let me check her IMDB… it's either the Thor sequel or the Terrence Malick film she's working on. I would guess the Malick film? Sure. Natalie told THR that "My mom says I'm like a different person" with her new hair. Seriously, y'all? It's not THAT different.
Sidenote: I'm reviewing the photos again… okay, it's blonder than I originally saw. It really depends on the light.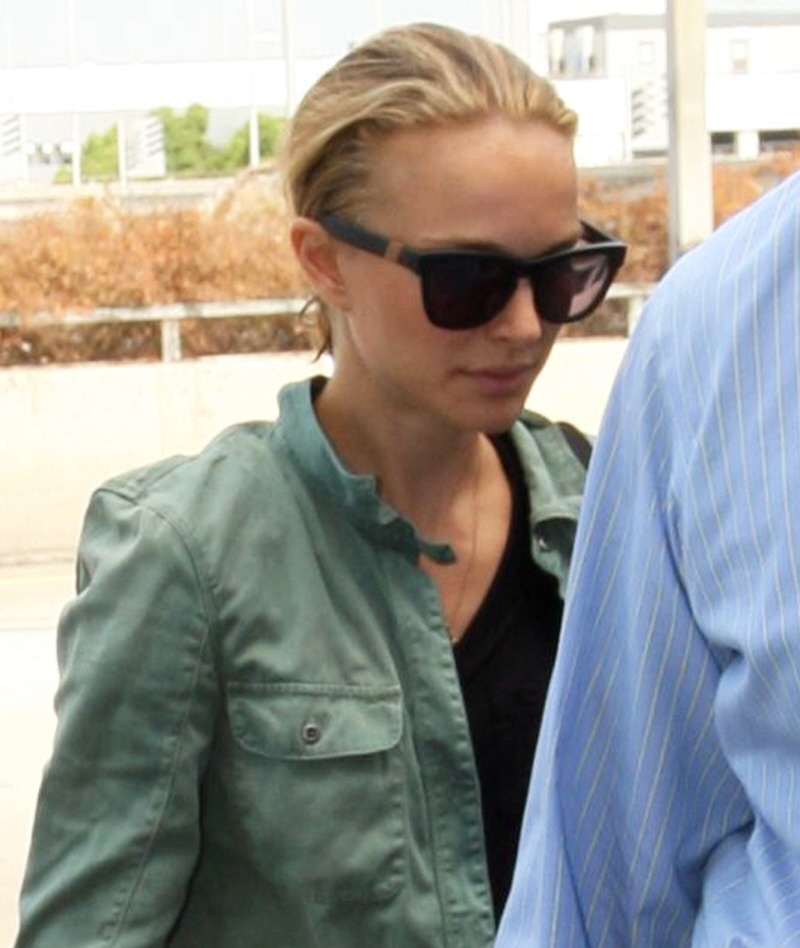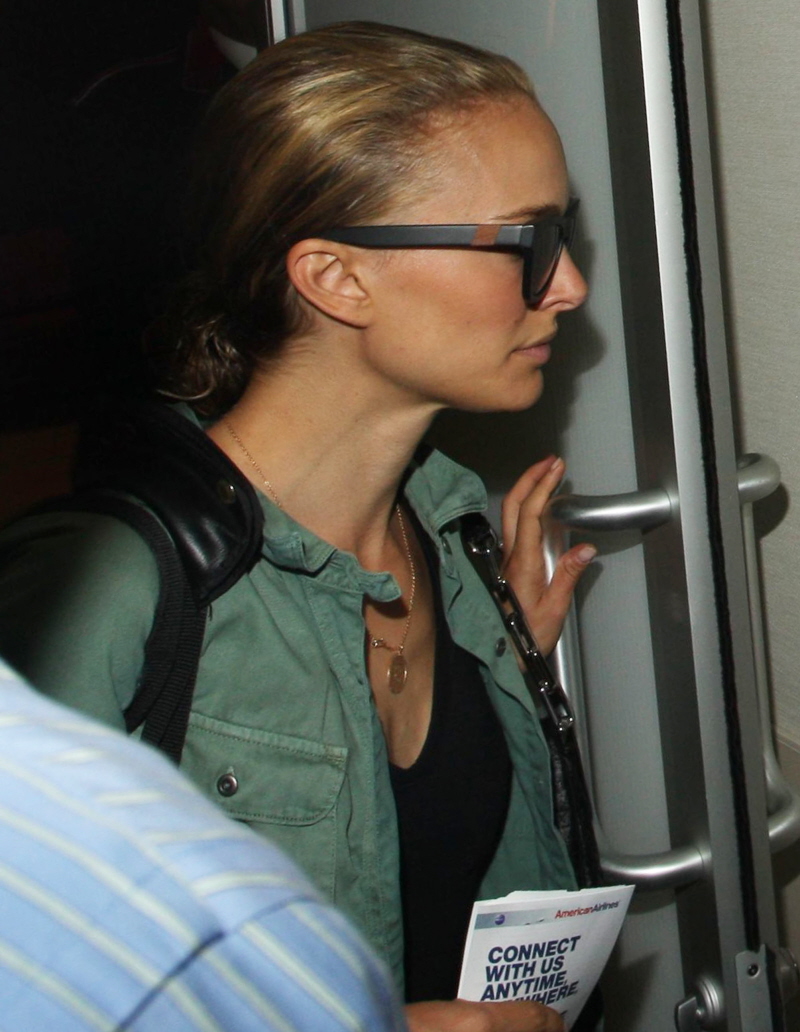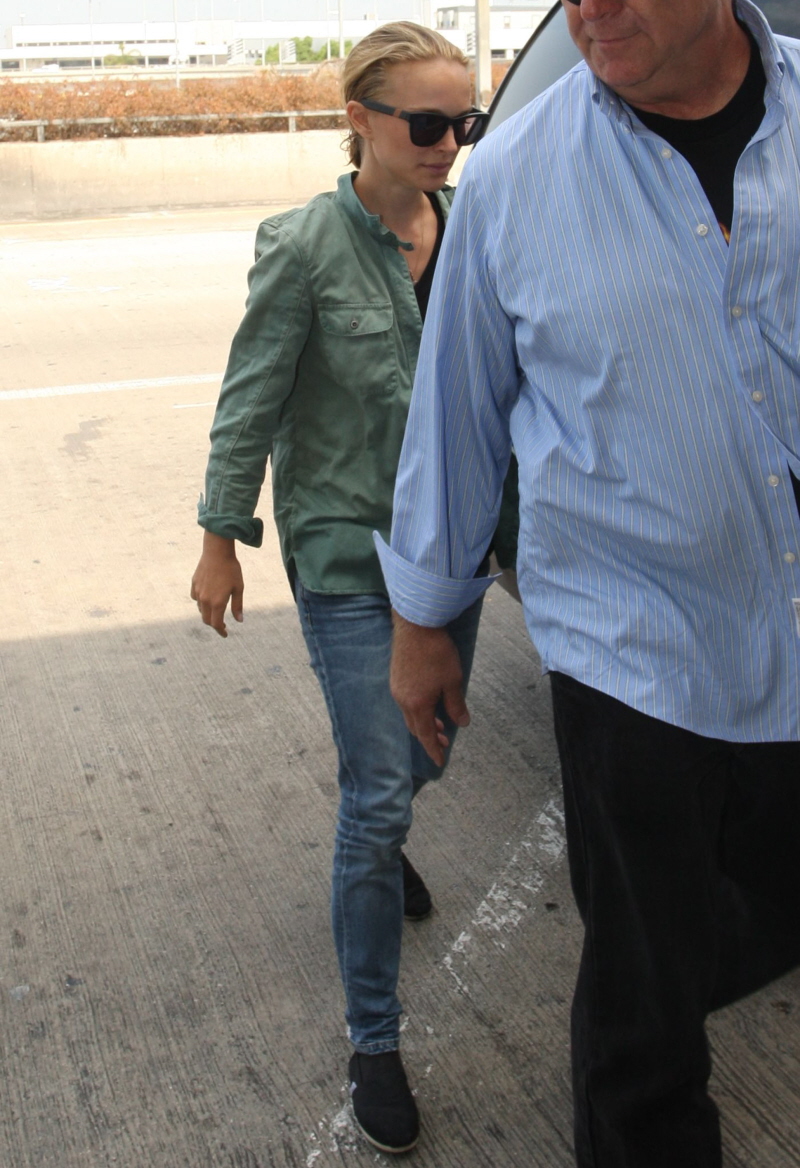 Photos courtesy of Fame/Flynet.