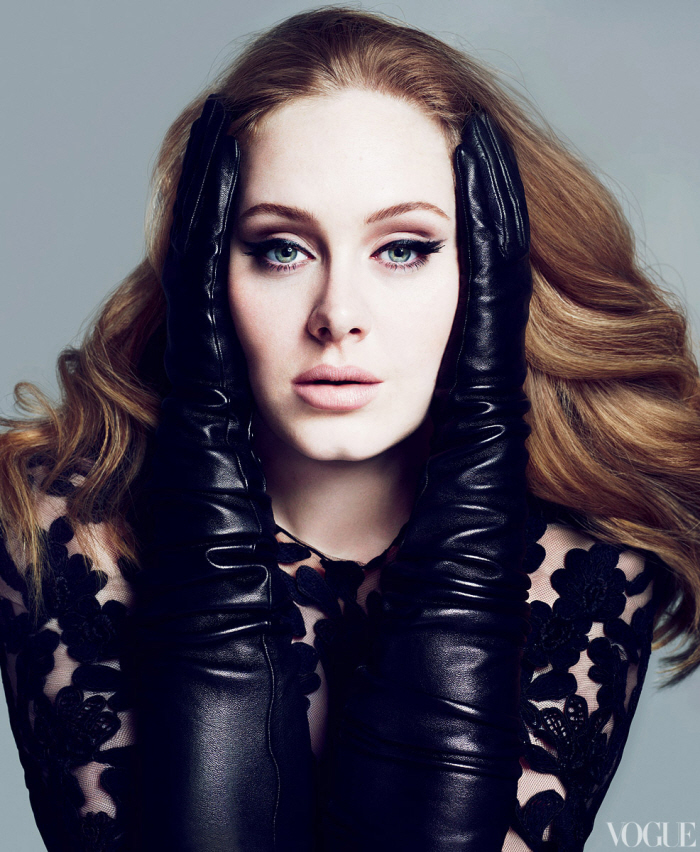 I had heard the rumors months ago, that producers of the James Bond franchise were interested in getting Adele to sing the main song for the new James Bond film, Skyfall. Then last week, an entertainment writer got the scoop, and now Adele has confirmed it. And they've released a snippet of the song, which is called "When the Sky Falls". I want to marry this song. I LOVE HER VOICE. It's so moody and evocative and sad and passionate. If Adele doesn't get an Oscar nomination for "Best Song" for this, I will eat my hat:
Amazing, right?
Adele may be giving birth to her first child later this fall, but she'll have another new baby to share with the world: "Skyfall," the theme song for new James Bond film of the same name.

Confirming many months of speculation, the "Someone Like You" singer tweeted a photo on Monday Oct. 1 in which her manicured hand grazes the cover page of sheet music for "Skyfall" (from the motion picture Skyfall), authored by "A. Adkins" (Adele Adkins) and "P. Epworth" (Paul Epworth, the singer's go-to songwriting partner, who helped pen tracks on her legendary 21 album).

The news was then announced via press release from Columbia Records. "I was a little hesitant at first to be involved with the theme song for Skyfall. There's a lot of instant spotlight and pressure when it comes to a Bond song. But I fell in love with the script and Paul had some great ideas for the track and it ended up being a bit of a no brainer to do it in the end," Adele said in a statement.

The son was recorded at Abbey Road Studios in London with a 77-piece orchestra. "It was also a lot of fun writing to a brief, something I've never done which made it exciting. When we recorded the strings, it was one of the proudest moments of my life. I'll be back combing my hair when I'm 60 telling people I was a Bond girl back in the day I'm sure," she added.

he song will premiere on Adele's site www.adele.tv this Friday Oct. 5, and will be available immediately for download and purchase on iTunes.

The track will be Adele's first recording since 21′s early 2011 release; she and love Simon Konecki are set to welcome their first child later this fall, according to a source.

Adele's "Skyfall" song — for the 23rd James Bond film, and the third starring Daniel Craig as the sexy British spy, will follow in the footsteps of such singers as Madonna, Tina Turner, Sheena Easton, Shirley Mansion, Shirley Bassey and others, all who have sang James Bond themes.
Adele IS a Bond girl. God, how much would you love that? Daniel Craig seducing Adele? I need that. I need Adele to make a cameo in a Bond film. I need Daniel Craig's James Bond to have a chubby ginger girlfriend with a Cockney accent. GAH. What I really need to do is listen to the snippet again, for like the 20th time in a row. For this is the end… I've drowned and dreamt this moment…
Let the sky fall… When it crumbles… We will stand tall… And face it all together.
AAAAAAAAAAAAAAAAAAAAAAAAAAAAaaah.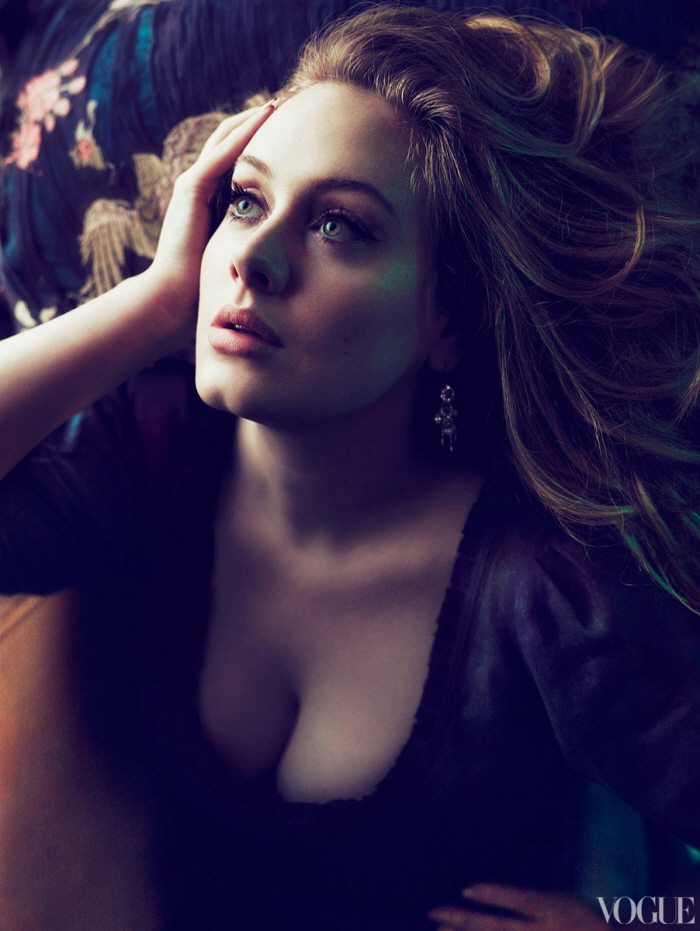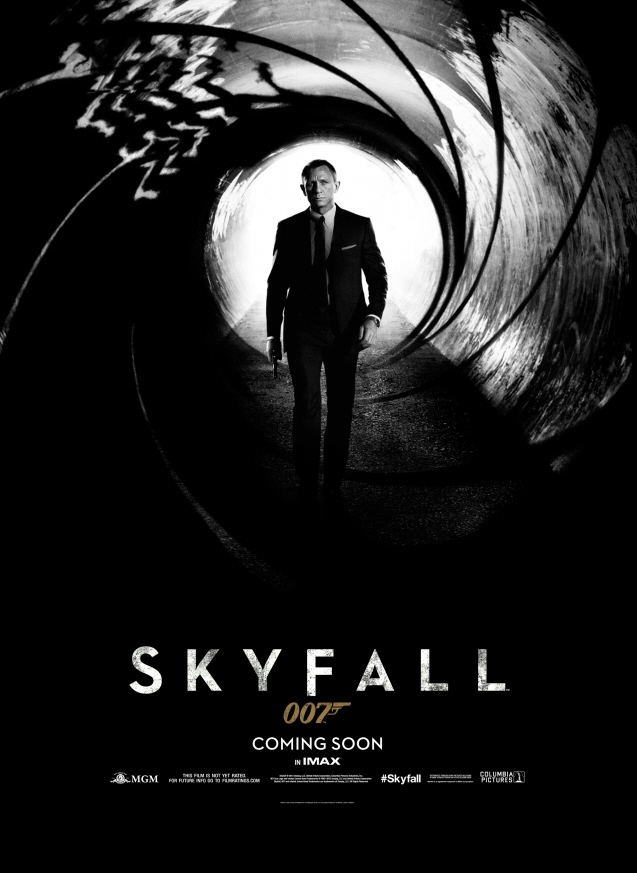 Photos courtesy of Vogue.