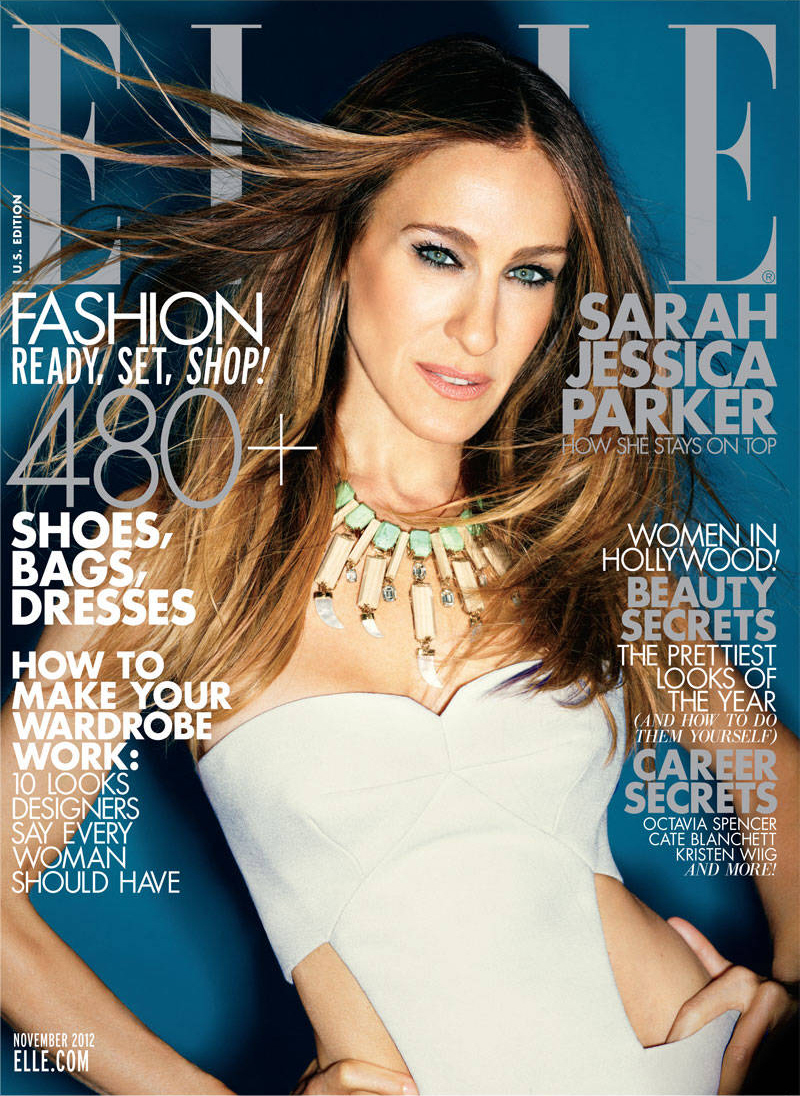 Sarah Jessica Parker takes the cover of the November issue of Elle Mag, otherwise known as "The Hollywood Issue". Because Elle doesn't put actresses on their covers every other month, I suppose. You can see Elle's slideshow here – it includes these photos of SJP, of course, as well as some nice pics of Emma Watson, Elle Fanning and Octavia Spencer. In addition to those women being "honored" by Elle, the mag also promises features on Cate Blanchett (YAY!), Kristen Wiig, Uma Thurman, Shirley MacLaine and Susan Sarandon. Here are some highlights from the interviews:
Sarah Jessica Parker:
"I don't love the idea of playing another woman who loves fashion and is slightly flawed in New York City," Parker says of future roles. "I loved Sex and the City's Carrie [Bradshaw] and I don't want to do the poor man's version of her. And while those are often the lucrative things to do, it's more reason to look in the other direction."

Octavia Spencer:
"Early on I had to stand up to a producer – I won't say who, but he is famous, famous. He dressed me down in a crowded office. I told him right there in front of a hundred people, 'You don't know me well enough to use that tone,' " she says of standing up for herself. "And then I ran to the bathroom and cried like a baby. But he never addressed me that way again. And he is known as a yeller."

Emma Watson:
"I just knew, from the moment I read Harry Potter and the Sorcerer's Stone that I was meant to play that role," she says of the character Hermione Granger. "I put one of the Potter films on the other night. And it was amazing to me that I had done all of that. I have to remind myself every now and then."

Elle Fanning:
"I can't really remember my life without movies," Fanning says of growing up in the spotlight. "I make movies the same way other kids play tennis or go to piano lessons. I'm trying to get better at what I want to do, just like other kids are trying to get better at what they want to do."
[From Elle via People Magazine]
You know what's weird? We haven't had a big, eye-roll-inducing SJP interview in a while. I just checked her IMDB, and she doesn't have a lot of stuff going on these days, so maybe that's why A) she hasn't given many interviews lately and B) why I keep seeing endless candid photos of her with her kids. The only thing SJP has in 2012 is her guest appearance(s) on Glee. Does doing a bit on Glee get you the cover of Elle Mag these days?! They should have given it to Cate Blanchett. For real.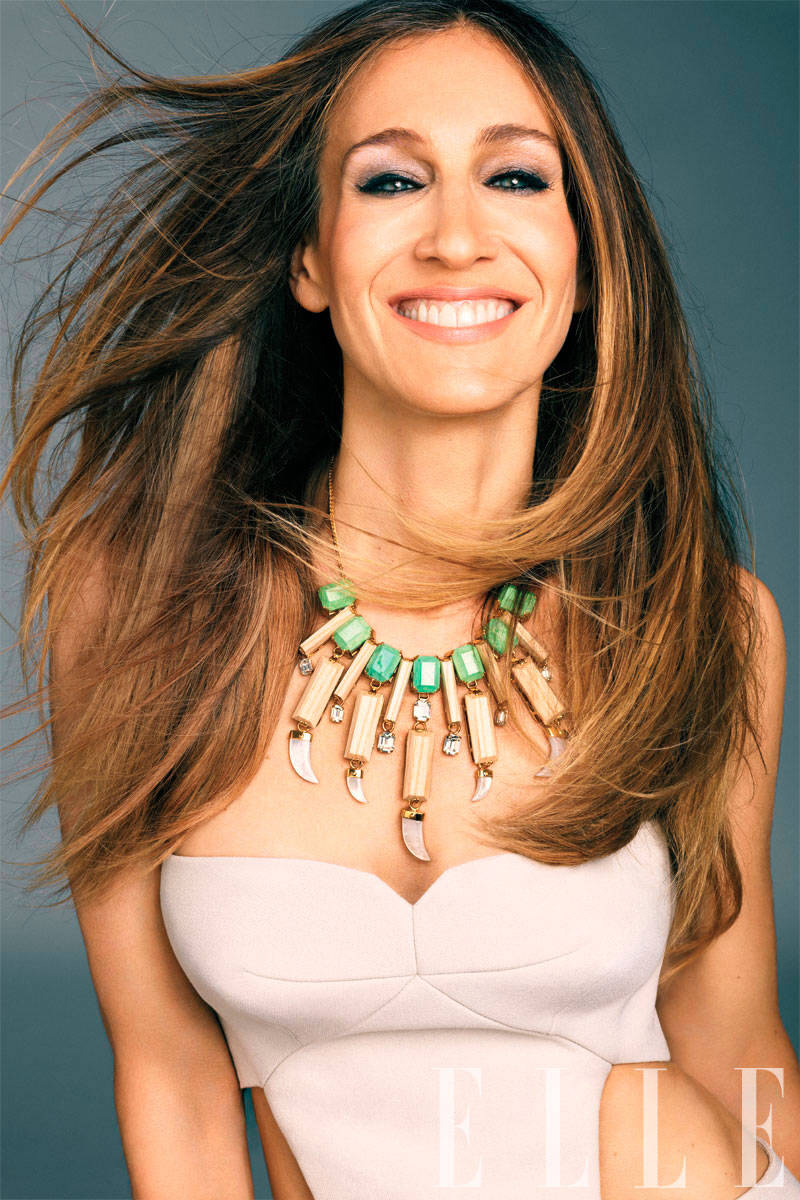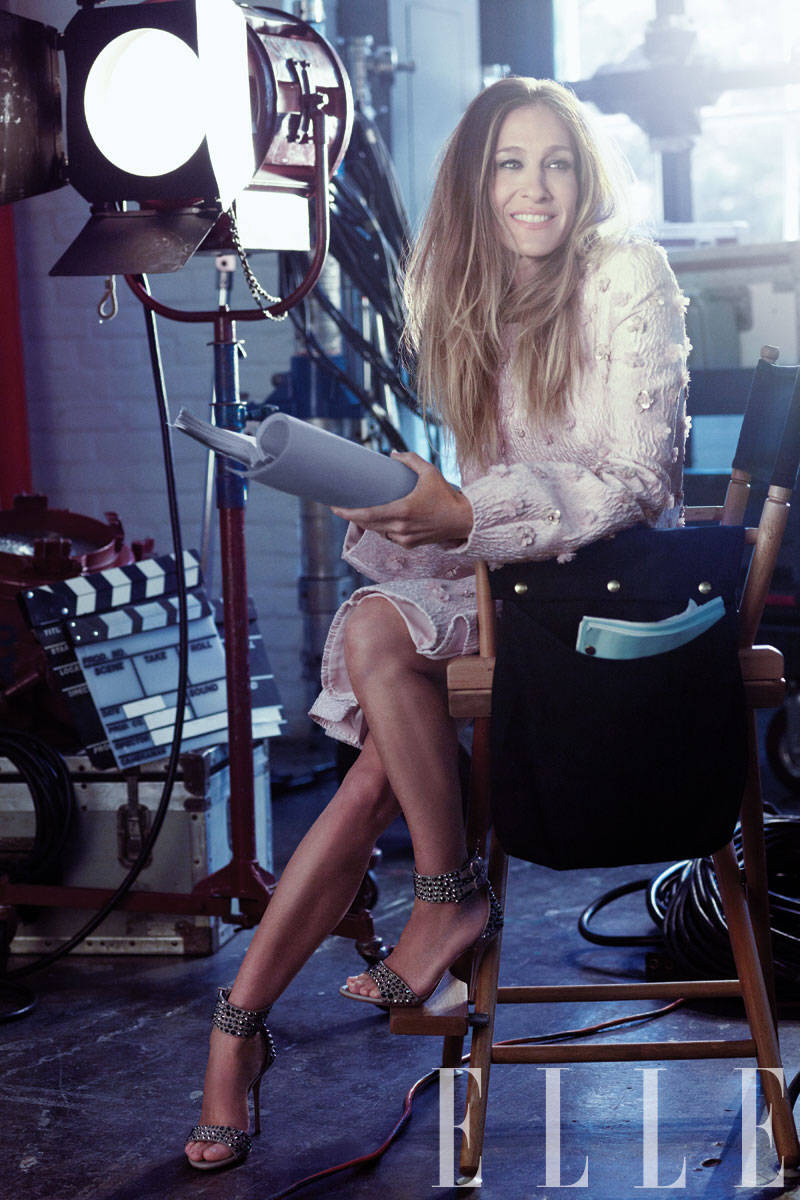 Photos courtesy of Elle Magazine.