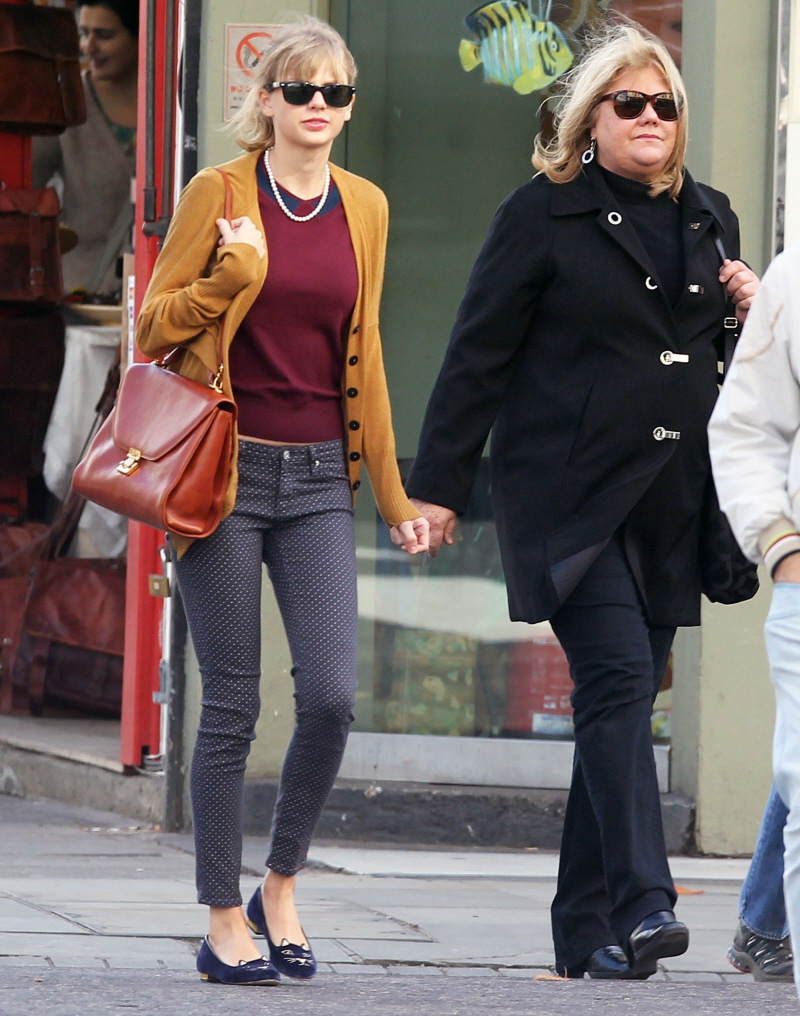 Quick question: what are the thoughts on polka dotted skinny jeans? I have a general dislike for skinny jeans, but I will accept them on slender, leggy girls like Taylor Swift – she's got the body type for them, so God bless. But polka dots? Eh. It feels… Duchess Kate-like? I could see Duchess Kate in these jeans. Oh, and one more thing: KITTY SHOES!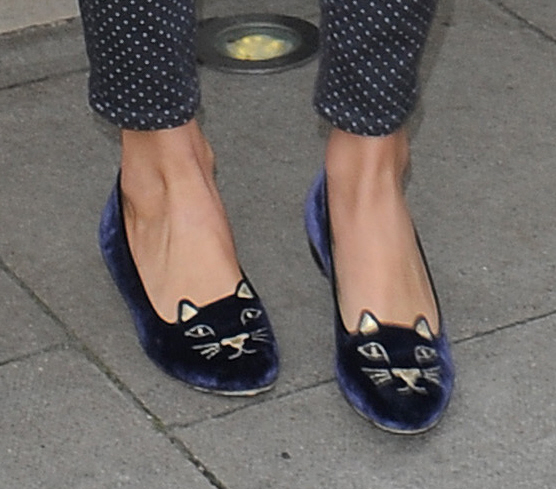 BAM! And just like that, we all realized that Taylor Swift is the kind of person that buys not one but TWO pairs of kitty-face flats. She was wearing the white pair the other day, in Paris. You know what? I bet my mom would love a pair of these. But a 22 year old woman who is boning an 18-year-old high school junior? Eh.
Meanwhile, I'm still playing catch-up on some of the Taylor Swift stories that dropped earlier this week. Remember how Swifty was allegedly confirmed for the role of Joni Mitchell? Well, Swifty says that NO, she hasn't been confirmed:
According to Taylor Swift, she has not secured the role of Joni Mitchell in the upcoming biopic, Girls Like Us. Previous reports said that Swift had gotten the role in the film which follows the careers and lives of Mitchell, Carole King and Carly Simon.

"I'm not confirmed, actually," the pop-country crossover phenom told Country Weekly.

"You never want to talk about something like that until it is a definite thing. I would love to tell that story. It would be amazing. It would be an interesting, fascinating, incredibly intelligent and wonderful character to play, but nothing is confirmed right now."

Alison Pill and Olivia Thirlby are said to be in the running to play King, while Alison Williams (Girls) and Jessica Pare (Mad Men) are vying for the role of Simon.
Hm. I'm not going to analyze this to death and game what it means for this project or for Swifty. Maybe it was just some dude who was like, "Yeah, we've totally got Swifty on board for Joni Mitchell, CONFIRMED!" Also: I kind of love the idea of Alison Pill for Carole King.
And finally, I give you one more quote from Taylor's Marie Claire interview. She was talking about all of the money she's making, and the conversation turned to kids and when she wants to become a mom, and this is what she said: "That money will be really good for sending my kids to college some day – or maybe I'll have a few more kids than I thought. I want a bunch of them running around, minimum four. I want to wait a while, but the idea of pouring everything you are into another person when you become a parent has always been amazing to me. That factors into everything I do. They're going to have computers and they're going to be able to read what I said in this interview." Swifty wants four kids or more. And she already knows that her Kennedy children (I said it) will be readin' the intertubes. *insert Swifty OMGOSH face*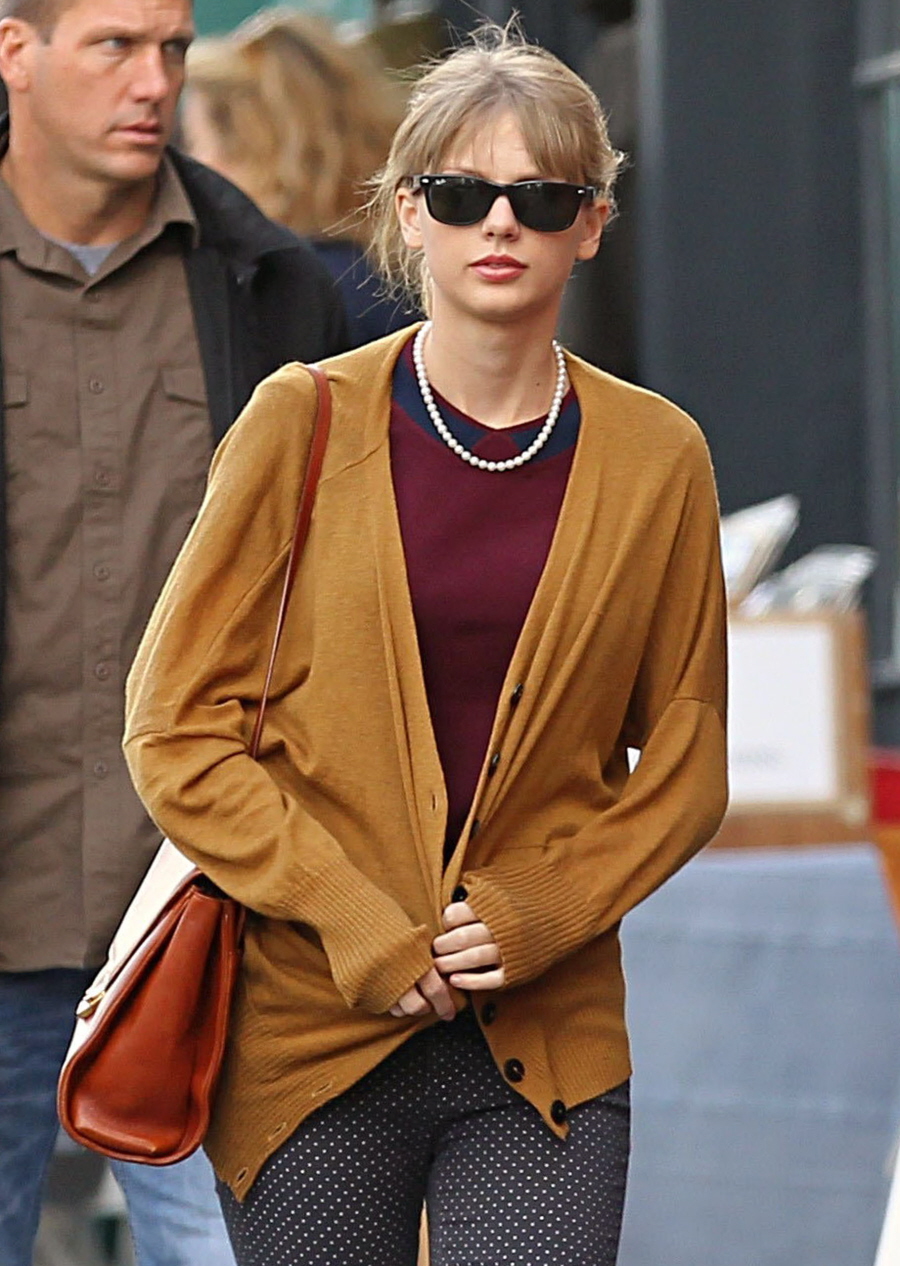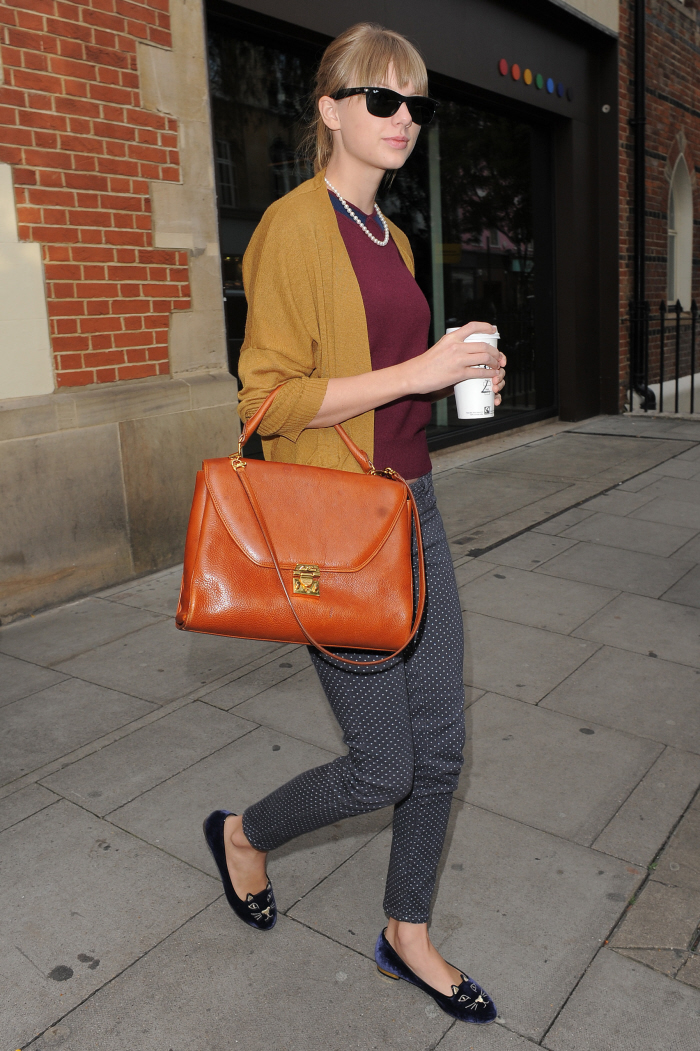 Photos courtesy of WENN, Fame/Flynet.