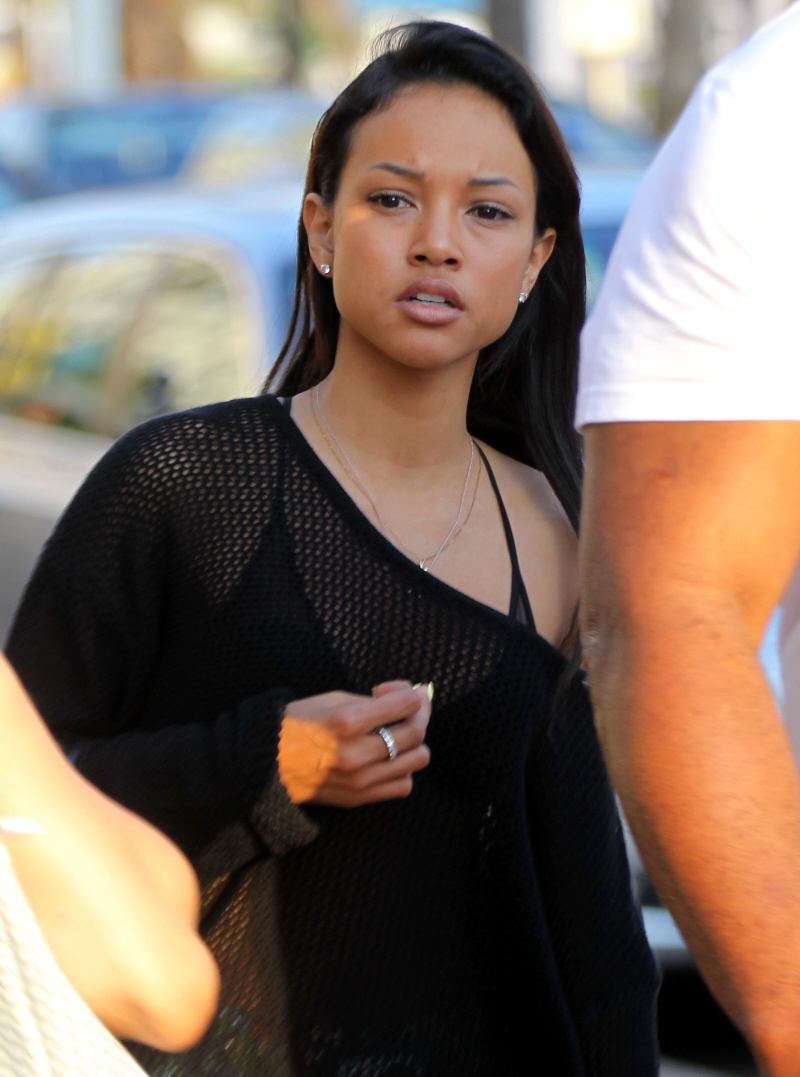 Last week, Chris Brown made a sudden and somewhat unexpected move: he publicly dumped his long-suffering girlfriend, Karrueche Tran, and announced the breakup in a statement to Us Weekly. The Us Weekly statement was surprising too – Chris confessed, "I have decided to be single to focus on my career. I love Karrueche very much but I don't want to see her hurt over my friendship with Rihanna. I'd rather be single allowing us to both be happy in our lives." Chris then followed that up with a video post in which he confesses (in the middle of a Levi-commercial-like montage of images) that he was "in love with two women" and he was super-confused about everything. In between those moves, Chris basically spent the week with Rihanna, partying with her and spending the night at her hotel. So, it was a mess. So how's Karrueche doing?
Chris Brown's recently axed ex-girlfriend has 3 words for him — shut your mouth … because she is PISSED C.B. made that highly-produced drunken video confession about loving two chicks.

Sources close to Karrueche Tran tell TMZ … she's livid over the fact that Brown blasted their personal problems all over the internet with his ridiculous video — in which he confesses to loving Rihanna and Karrueche at the same time.

If Chris thought the video would soften the blow of breaking up with Karrueche … he was dead wrong. We're told KT feels Brown should have kept his feelings private and she's disappointed and hurt by his decision to broadcast their personal life.

As TMZ previously reported … Brown announced his split from Karrueche earlier this week by stating, "I love Karrueche very much but I don't want to see her hurt over my friendship with Rihanna."
As I said last week, it's not like Karrueche didn't know exactly what was going on. I'm not blaming her for Chris Brown's douche, I'm just saying… she chose to stay when Chris was publicly fooling around on her with Rihanna, and Karrueche choose to engage in some kind of Twitter girl-fight with Rihanna over Chris, which probably was just the kind of thing that Chris loves. So… although I feel for Karrueche, I worry that her team is releasing stuff like this:
Chris Brown has been calling and texting his ex-girlfriend, Karrueche Tran, revealing that he still loves the stunning model and wants to get back together with her, RadarOnline.com is exclusively reporting.

Tran dumped the Grammy Award-winning singer after he was spotted canoodling with former flame, Rihanna.

"Chris has been in constant communication with Karrueche ever since she dumped him. She ended it with Chris because he was just blatantly flaunting his dalliances with Rihanna, but now he's telling how sorry he is, and how much he loves her," a source close to the former couple tells Radar.

"She is just too hurt to even go there at this point. Karrueche just wants a break from all of this drama, and she knows that Chris wants whatever he can't have. Karrueche thinks Chris has a lot of maturing he needs to do, and she can't trust him."

As RadarOnline.com previously reported, Rihanna and Brown were spotted making out recently in a New York nightclub. The rendezvous took place at hotspot Griffin, and an eyewitness said they were very affectionate.

"Tran has been getting hit on by tons of guys and her girlfriends are eager to set her up. Karrueche hasn't given up on love, she just wants to be with someone that is worthy of being with her," the source says.
This sounds like Team Karrueche's side of things, so just take it that way. I don't think Karrueche dumped Chris. I think he dumped her, and now she's pissed because he's publicly discussing WHY he dumped her and she's finding it difficult to save face. What's sad is that I think Karrueche probably wishes that Chris would come crawling back, and that she would be vindicated somehow, that she would "win" over Rihanna. Karrueche, girl, just walk away. Don't look back.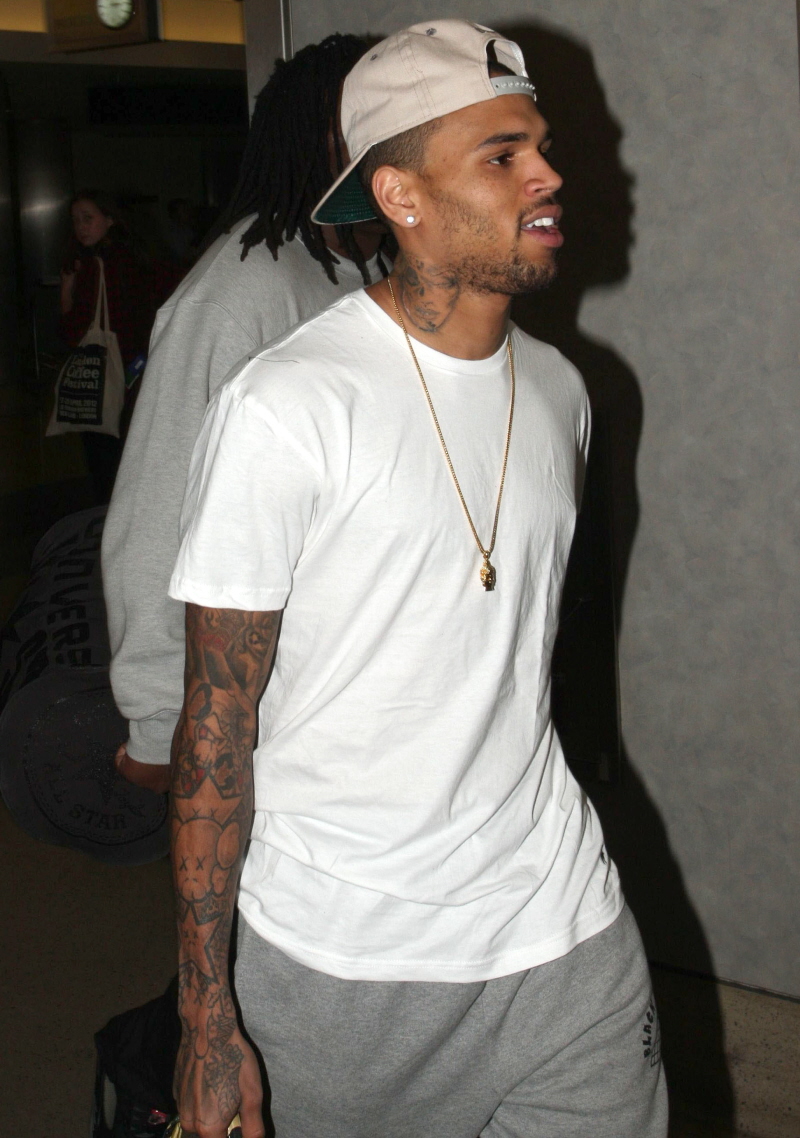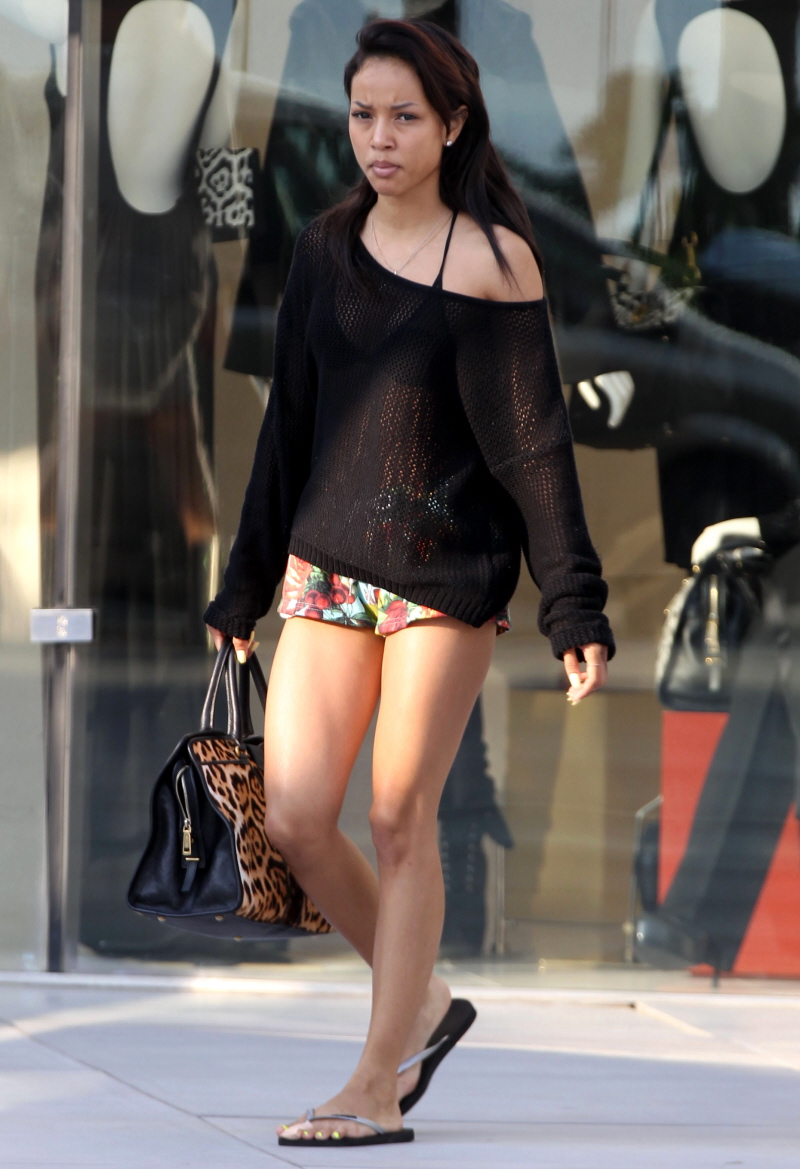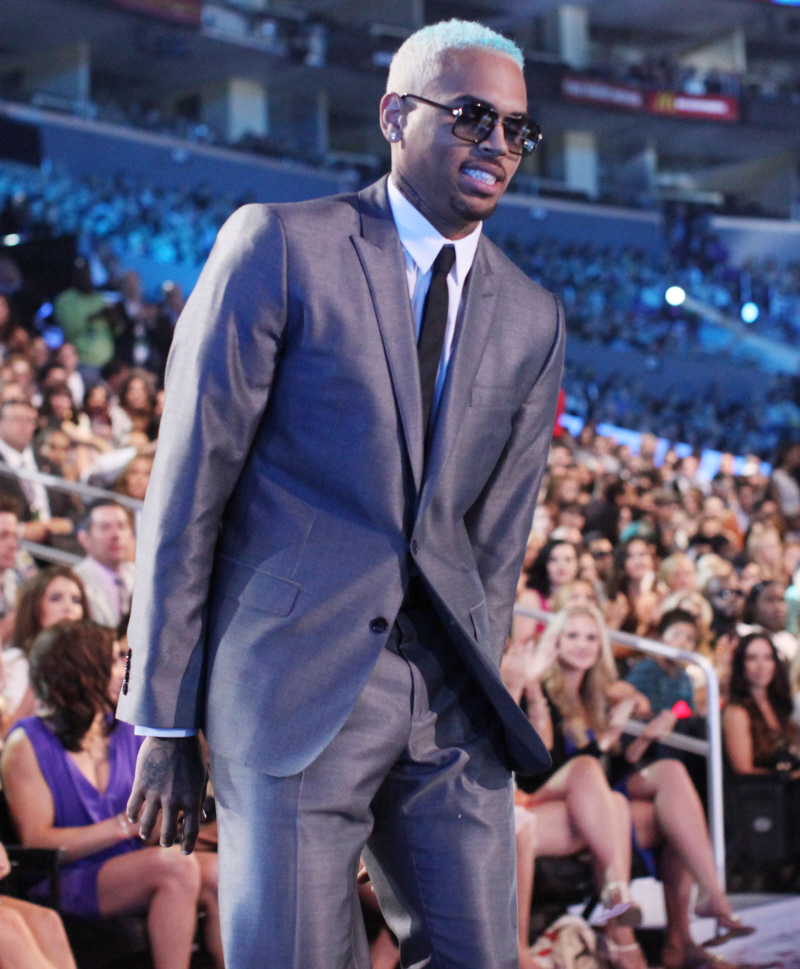 Photos courtesy of Fame/Flynet and WENN.