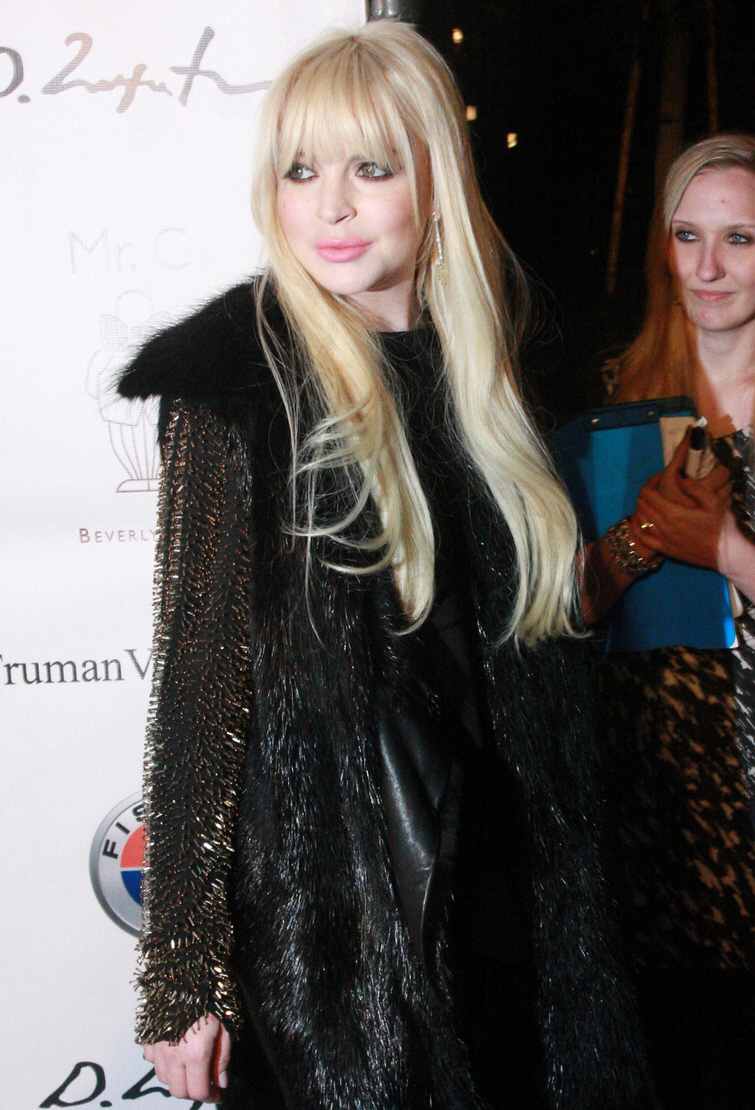 Prepare yourselves. The first real trailer for Lindsay Lohan's The Canyons is out. There was a teaser trailer a few months ago, but there was no Cracken in that one, so I consider this the first "real" trailer. The Canyons is that dumb micro-budget film written by Bret Easton Ellis, which stars Lindsay and p0rn star James Deen. We already knew it was going to involve many cheap, tawdry sex scenes. But I guess I didn't realize that this was actually a 1970s throwback exploitation film?
I actually giggled at the closeup of Lindsay's character crying. Is it just me or does it seem like James Deen might be acting circles around LL? You know that's rough. When a p0rn star has a better acting "Method" than the star of Herbie: Fully Loaded. Bret Easton Ellis described the film as "five twenty-something's quest for power, love, sex and success in 2012 Hollywood." Blah.
In other Lohan news, that GOP congressional staffer Christian LaBella spoke to TMZ about how happy he is that LL's charges against him were dropped. Oh, and Lindsay is still spending time with Vikram Chatwal. He was buying her shoes last week, and she tweeted this Instagram photo: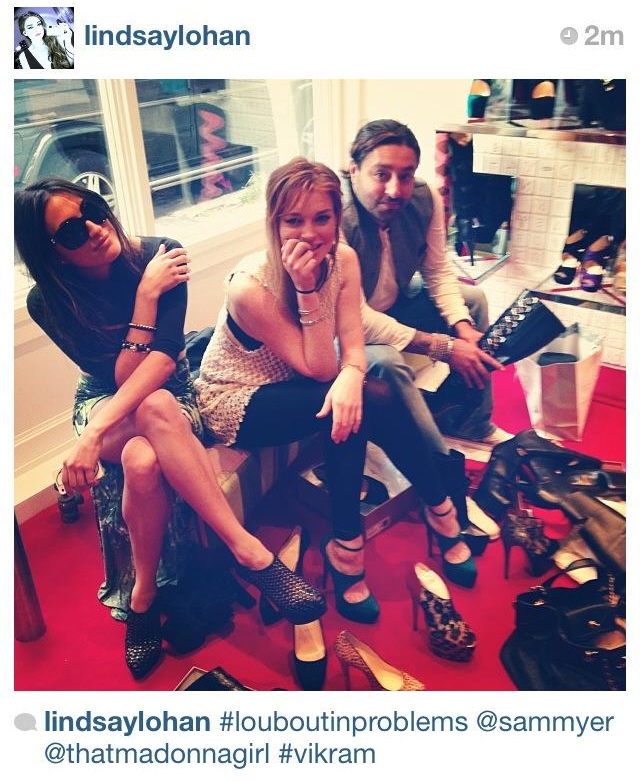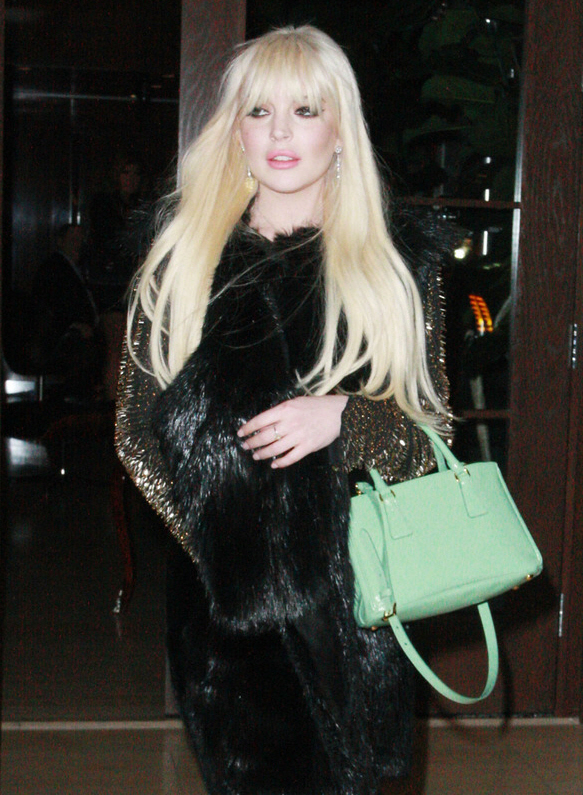 Photos courtesy of LL's Twitter, February 2012 photos courtesy of Pacific Coast News.