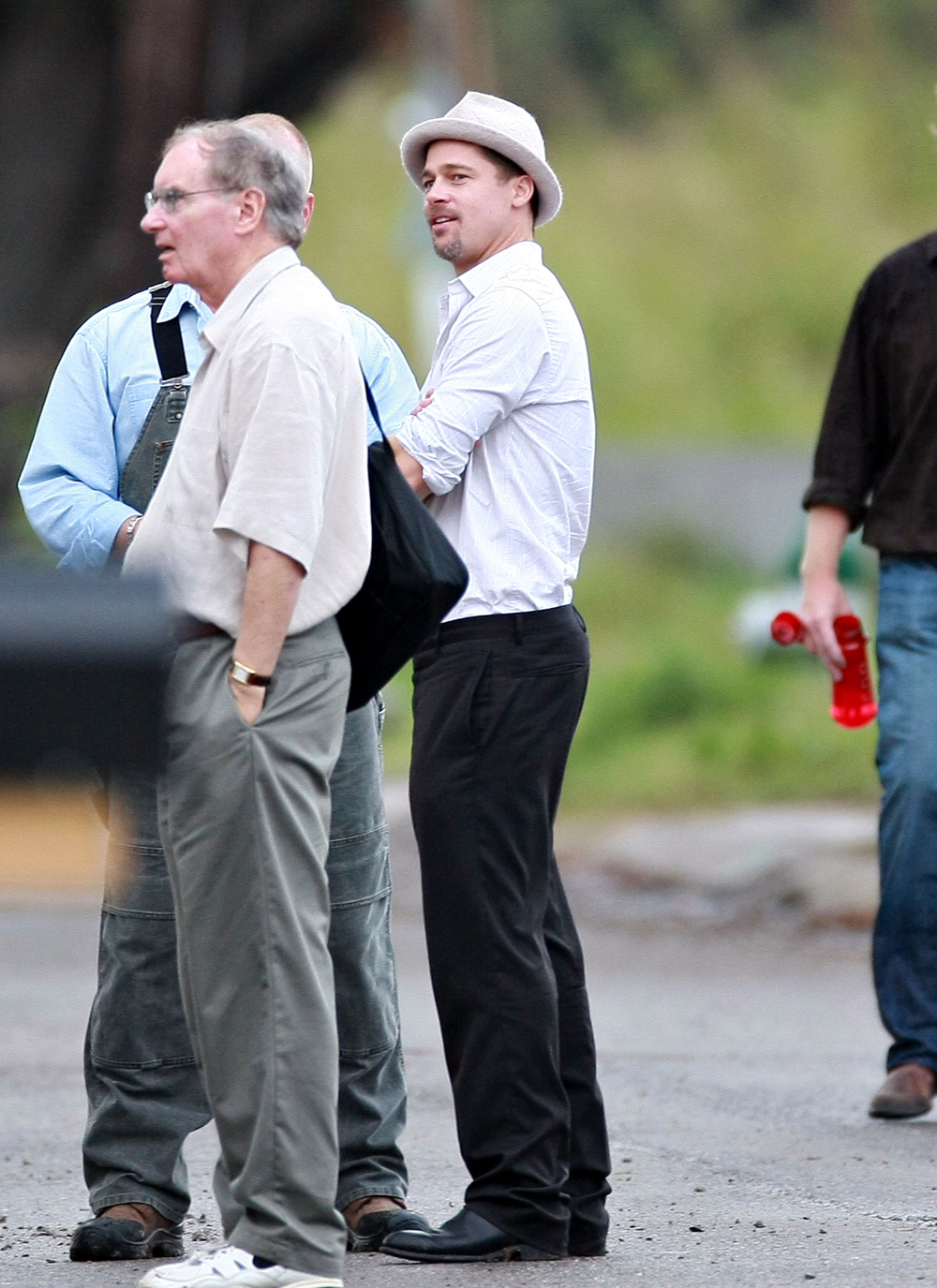 A few months ago Angelina Jolie said that her children watched the movie "Shrek" and were confused as to why Shrek and Fiona were married but their own parents weren't. She said she thinks at some point the kids will ask Brad and her to get married, since they're already questioning their status. Brad was recently asked if that whole discussion made him feel some matrimonial pressure or changed his mind at all, and apparently it didn't.
When Access' Maria Menounos asked Brad about reports that the animated film "Shrek" had caused his kids to question why he was not married to Angelina, the actor had a good chuckle. "You know more than I do," Brad said with a laugh. Maria explained reports of an ogre-inspired marriage conversation that the Pitt-Jolie kids supposedly had with he and Angelina. "Yeah, oh then, then it must be true," he said smiling.

Maria pressed further asking if the kids had changed their stance on marriage. "No, I mean, it's something… the idea of it hasn't helped or hindered us at this time," Brad said. "There may [be] a time when we feel it's important."

Brad, who donated $100K in the effort to defeat California's anti-gay marriage initiative, Proposition 8, in September, said he still longs for marriage equality. "I'm a believer that it should be [important]," Brad continued. "It's important for everyone and everyone should be able to."
[From Access Hollywood]
Something tells me the pair will eventually get married. Brad started off by saying no, but then opened up the possibility for it someday with the comment that, "There may [be] a time when we feel it's important." So that was kind of a no and a yes answer. Combined with Angelina's previous comment that, "sooner or later it will be the kids who ask us [to get married," it seems like they're very gently laying the groundwork to more seriously considering the idea without coming out and directly saying so.
Here's Brad and Angelina in New Orleans on October 7th. Images thanks to Fame.