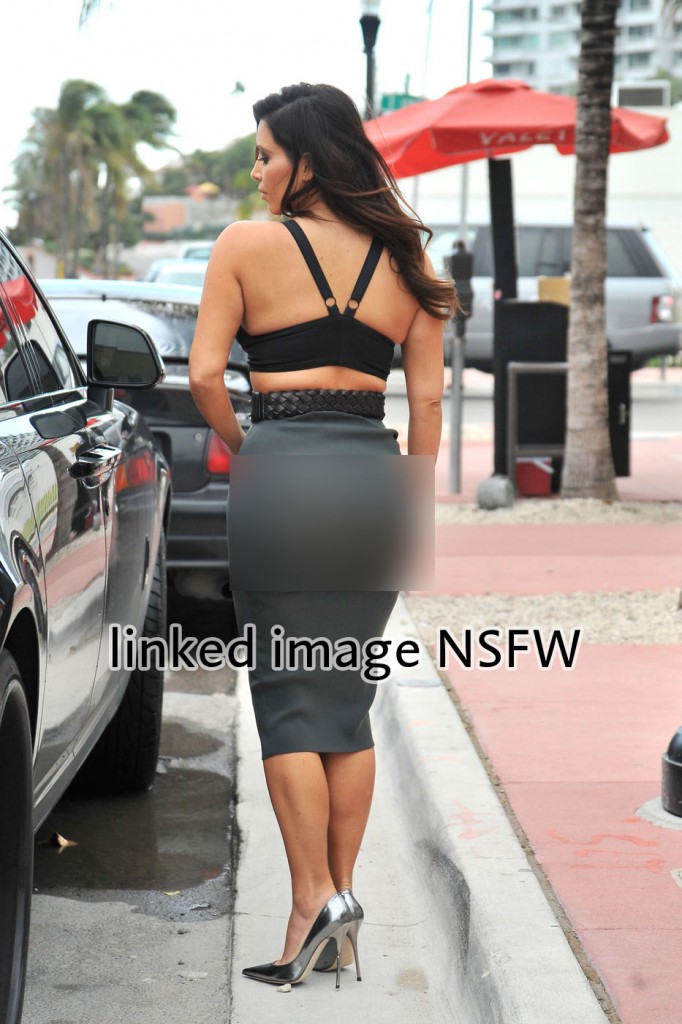 Kanye West and Kim Kardashian are still together. I know because they went out to dinner together last night in Miami. Hilariously, because it's Miami (home to many of our nation's retirees), they had an early dinner and so they were probably surrounded by all of the other early-bird specialists, aka "old people". No disrespect – I love early dinners. I love going into a restaurant and it's only half-full, and all of the customers are old people. It makes me happy.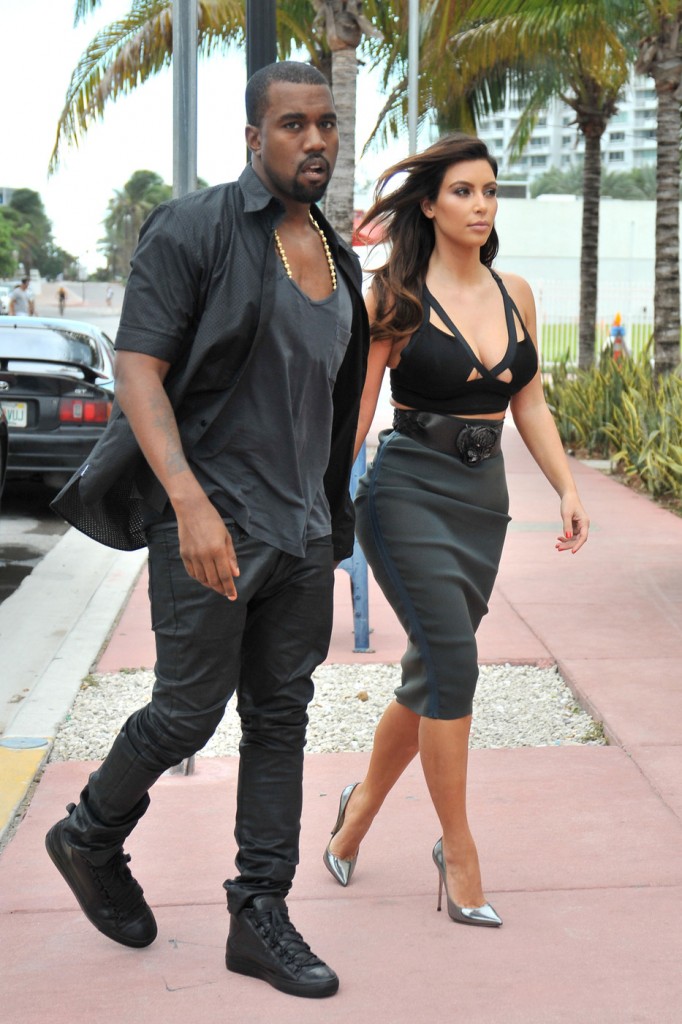 But the big news to come out of this dinner is that Kim Kardashian wears see-through skirts without any drawers on underneath. CB did the photos – if you click on the blurred photo, you should be able to see the NSFW Kardashian butt crack. Did Kanye dress her for this outing? Was he like, "Girl, that ass is so incredible, you don't need no drawers, and I want to watch that ass all throughout our early-bird special"? Epic.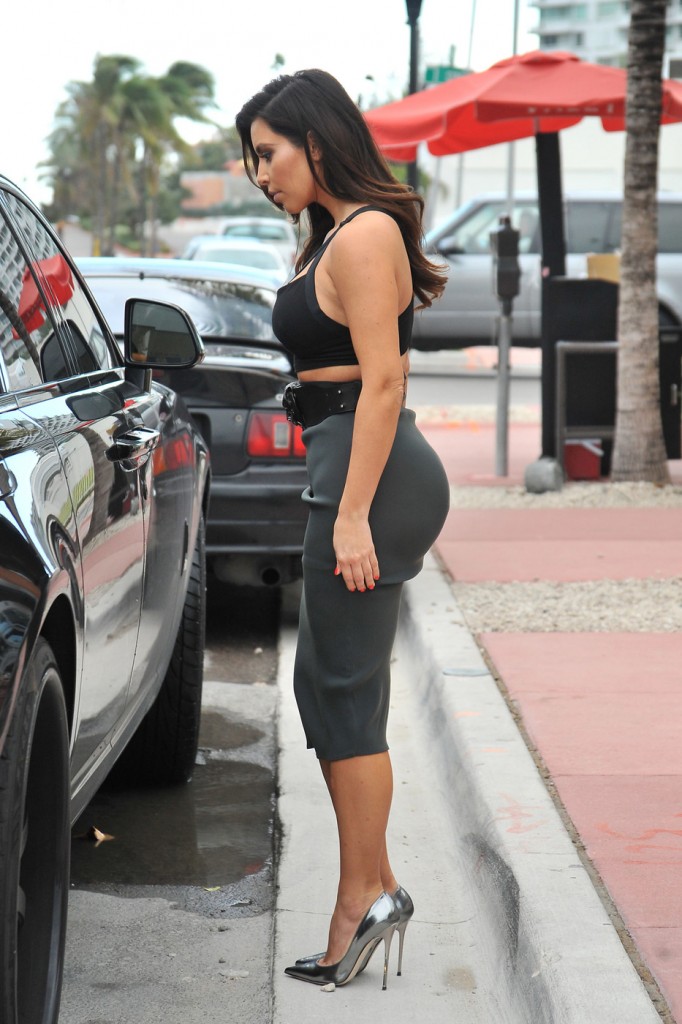 I guess I should mention that there's another round of baby/pregnancy rumors for Kim these days. Apparently on the last episode of one of their shows, Kris Jenner was all "You should try to get pregnant" or something, and everyone knows Kim will just do whatever her mom tells her. Plus, Kim was tweeting photos yesterday of herself and Kourtney playing "The Baby Ring Game" where you toss the ring up and something something (I don't care, but you can read more about it here). So now everyone is like "OMG, Kim is pregnant." She might be. Lord knows.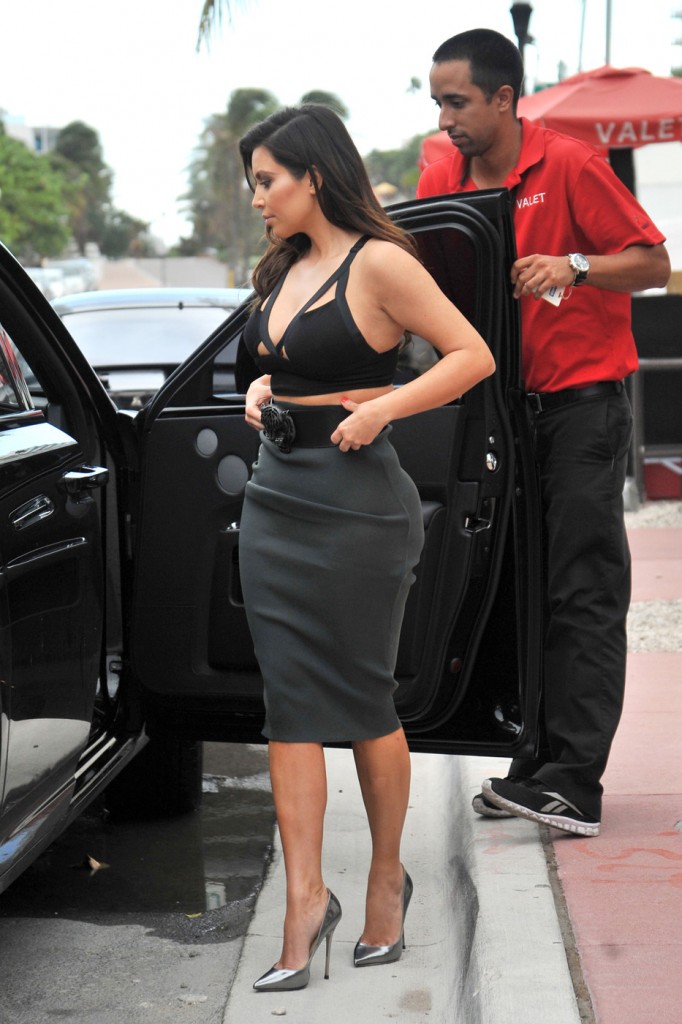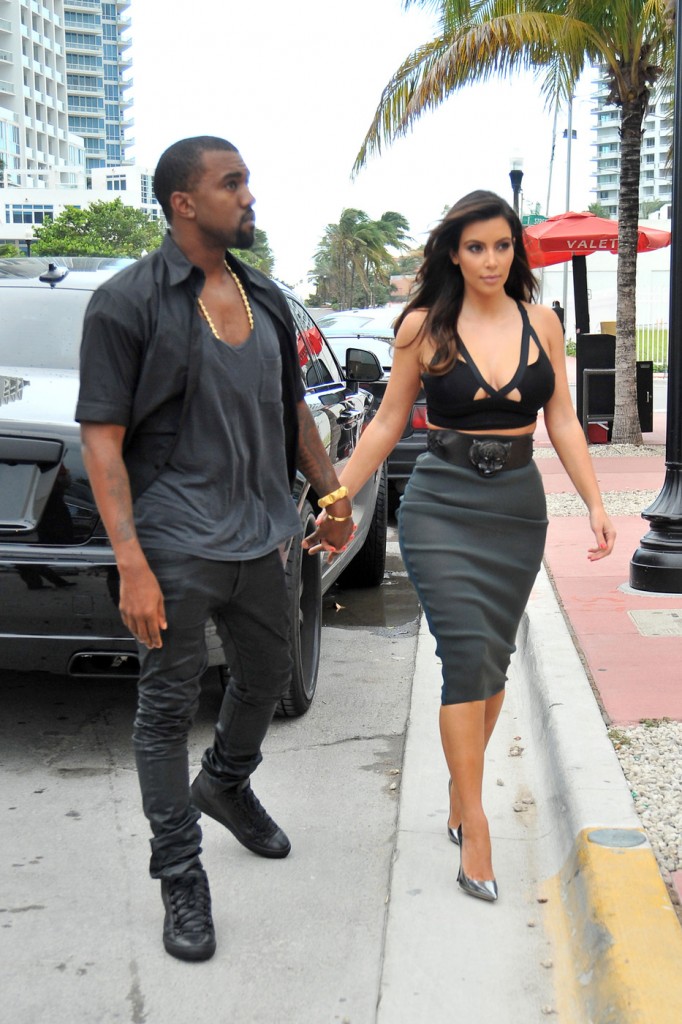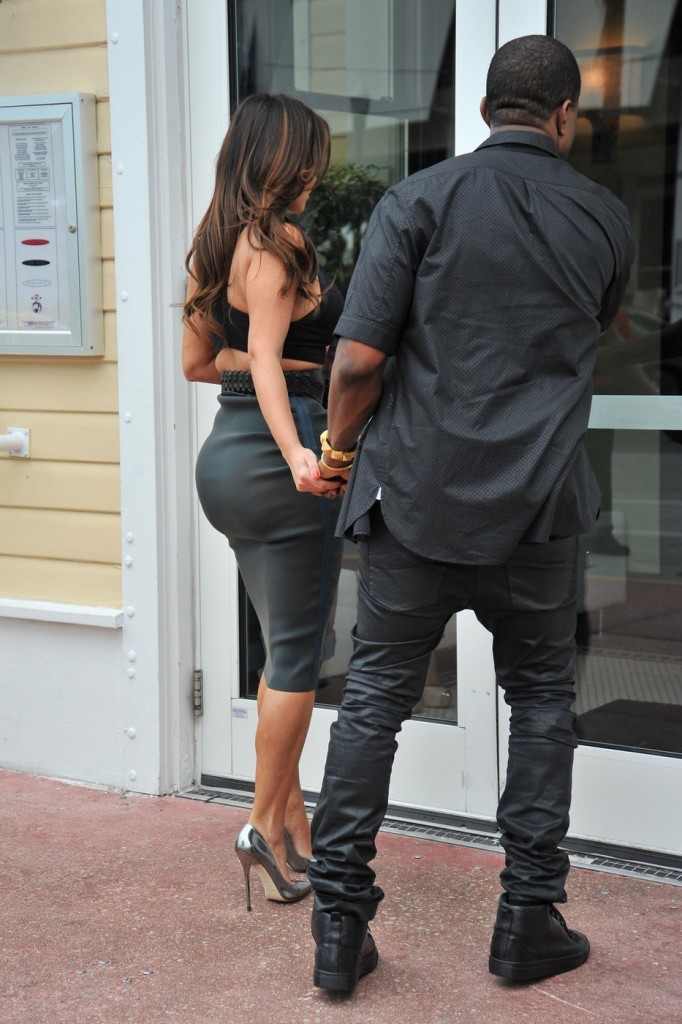 Photos courtesy of Pacific Coast News.