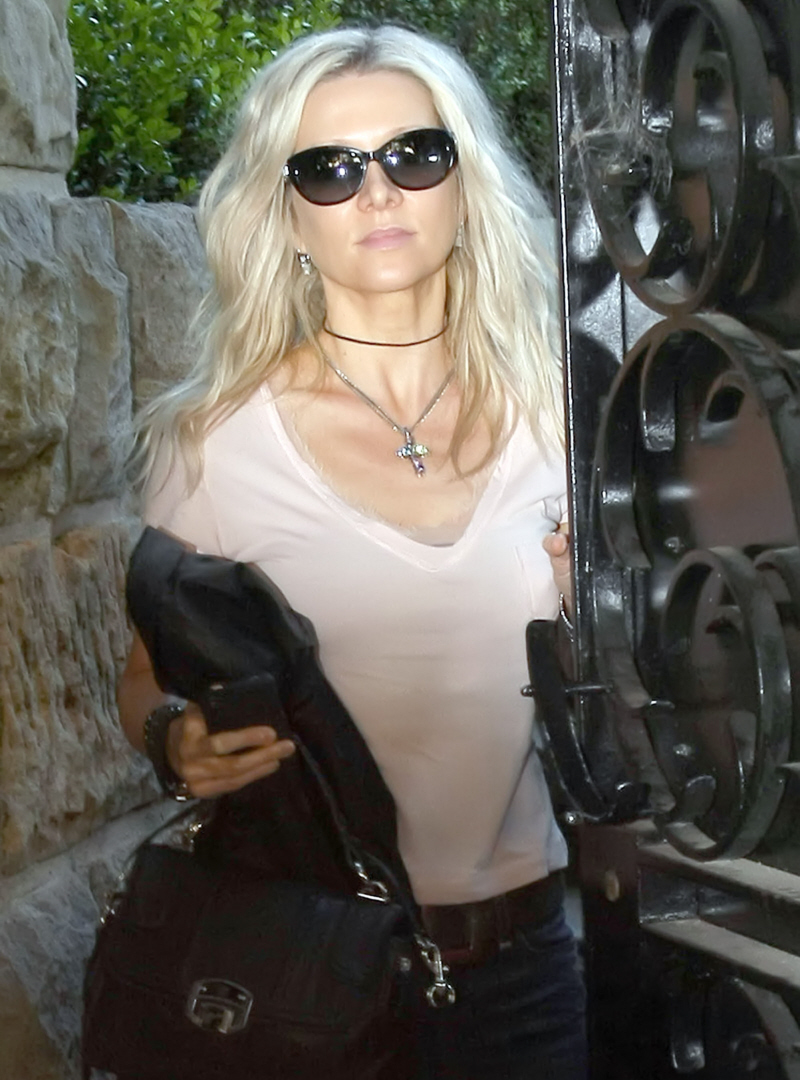 Danielle Spencer was photographed out and about in Sydney, Australia yesterday, right in the middle of all of the speculation about her separation from Russell Crowe. Does anyone else think it's weird that Russell and Dani haven't confirmed the split through their reps yet? That being said, I think the major American weeklies (Us Weekly and People) wouldn't have run with the story unless they got the wink and the nod from someone's rep. But the questions still remain! What was going on with Russell and Dani? Have they been separated for a while? Will they split up their assets? Was it really because of his work schedule? Was he fooling around? Was she? In the immediate wake of the split story, I find it surprising that the tabloids do seem to be concentrating on the issue of whether SHE was fooling around on her husband with her DWTS partner Damian Whitewood. The Mail has a piece devoted to that today – go here to read. Plus, The Mail has this overview of how things stand at this point:
Singer Danielle Spencer is expected to pick up tens of millions of pounds following her split from her Oscar-winning actor husband Russell Crowe, it was revealed on Monday. As she stepped out in a pink blouse and sunglasses from the couple's newly-renovated £6 million mansion in Sydney's posh harbourside Rose Bay district to travel to her recording studios, she remained tight-lipped about the parting of the ways after nine years of marriage.

There has been speculation in showbusiness circles that the stress of being left alone in Sydney to care for their two young sons while Crowe worked away at his demanding acting commitments in Los Angeles had damaged what many saw as the perfect marriage. But it is also being suggested by friends of the couple that 48-year-old Crowe was shattered to learn that his 43-year-old wife had found affection away from the TV lights in the arms of her Dancing With the Stars partner, Damian Whitewood, 38.

She and Whitewood were seen out on the town together in June, sparking speculation that she had turned to him because of loneliness. Both she and Crowe dismissed rumours that the friendship had harmed their marriage and several days later they kissed passionately in front of the cameras at Los Angeles airport.

There was no sign of Whitewood yesterday, but news of Miss Spencer's split from her husband brought back talk of the night she and the professional dancer – who had earlier dated Australian dancer Peta Murgatroyed – were seen in close contact with one another at Sydney's Star Casino. Whether it has been Crowe's long absences from his wife or her friendship with Whitewood that has brought about the couple's plans to divorce, Miss Spencer's financial future is assured.

Even before the Gladiator star picks up a multi-million pound pay cheque for the next six Hollywood movies he has been lined up for, Miss Spencer is expected to receive a 'conservative' divorce settlement of £20 million. Aside from receiving a chunk of Crowe's movie money – due to her because a pre-nup agreement is understood to have stated they had to remain married for at least three years for her to be entitled to a share – there are numerous other investments that Crowe has.

He has a share in Sydney's Rabbitohs football club and a gymnasium in the heart of the city. His beef production company sells to upmarket butchers and top restaurants in Sydney and Melbourne. And then there are his properties, which are estimated to be worth at least £30 million. There is the Rose Bay mansion and a £10 million penthouse at the end of a wharf beside Sydney harbour which was ranked in 2003 as Sydney's most expensive apartment. Crowe also owns prime farmland on the north coast of New South Wales, the district where he and Miss Spencer married in 2003. He also has apartments in the Kensington suburb of Sydney and he owns a pub in northern New South Wales.

Their children, Charles, aged eight, and Tennyson, six, have been cared for, with a reported £2 million trust fund set up for each of them. Crowe's representative in Australia, Grant Vandenburg said yesterday that there was 'no comment' about the split, which is said to have been confirmed by a spokesperson for Miss Spencer.

Crowe has made no comment, the last posting on his Twitter account referring only to his exercise regime. Crowe has six films coming out in the next 12 months – The Man with the Iron Fists, Les Miserables, Broken City, Man of Steel, Noah and Winter's Tale.
OK, so here's my theory: Rusty was "tamed" by Danielle for a time – I do think he probably put in the effort to make their marriage work and be a good and faithful husband. But at some point, I think they both may have given up and they just began to live separate lives. I have to give Russell some credit, because I believe (with all my heart) that he was probably fooling around, but he's really learned how to keep his personal life and gossip locked down. As for Danielle – she probably was boning the Dancing With the Stars dude. And THAT is probably "devastating" to Russell. His wife basically just left him for a C-lister in a very public way. That's rough on his ego.
As for all of the money stuff… I don't have any doubt that he'll take care of her and their sons. I don't really know why any of that should be an issue, other than the fact that we all like to talk about money. Rusty sure owns a lot of property in Australia, right?
Last thing: I kind of want to see Russell eat his feelings, you know? I know that's mean. But I get so tired of talking about "post-breakup diets" and all of that crap. I'd love to see Russell gain some weight following his divorce. That man loves to EAT.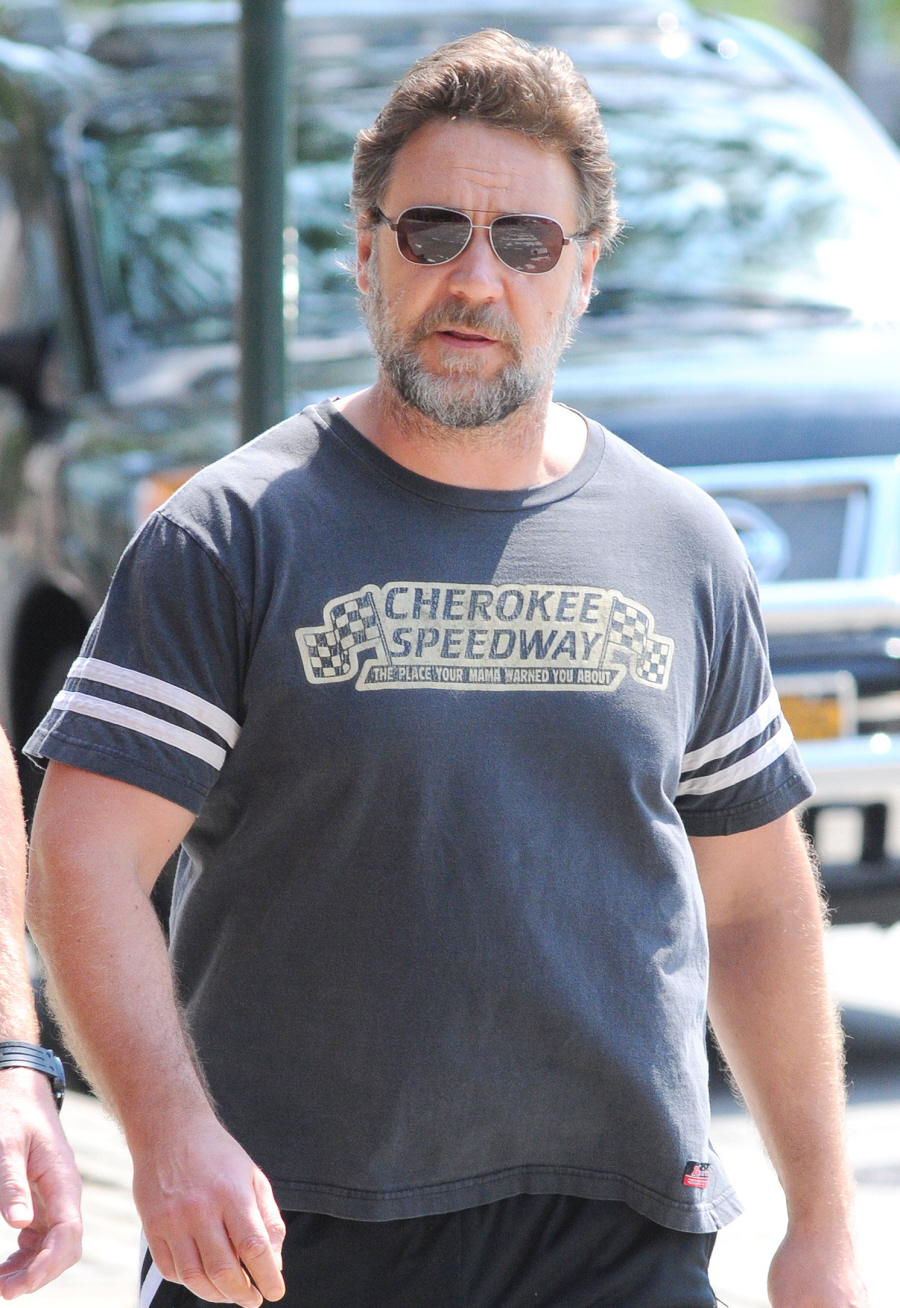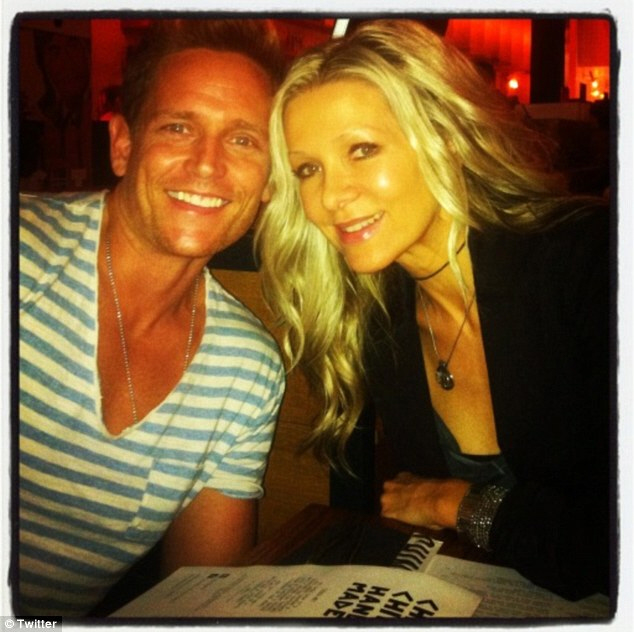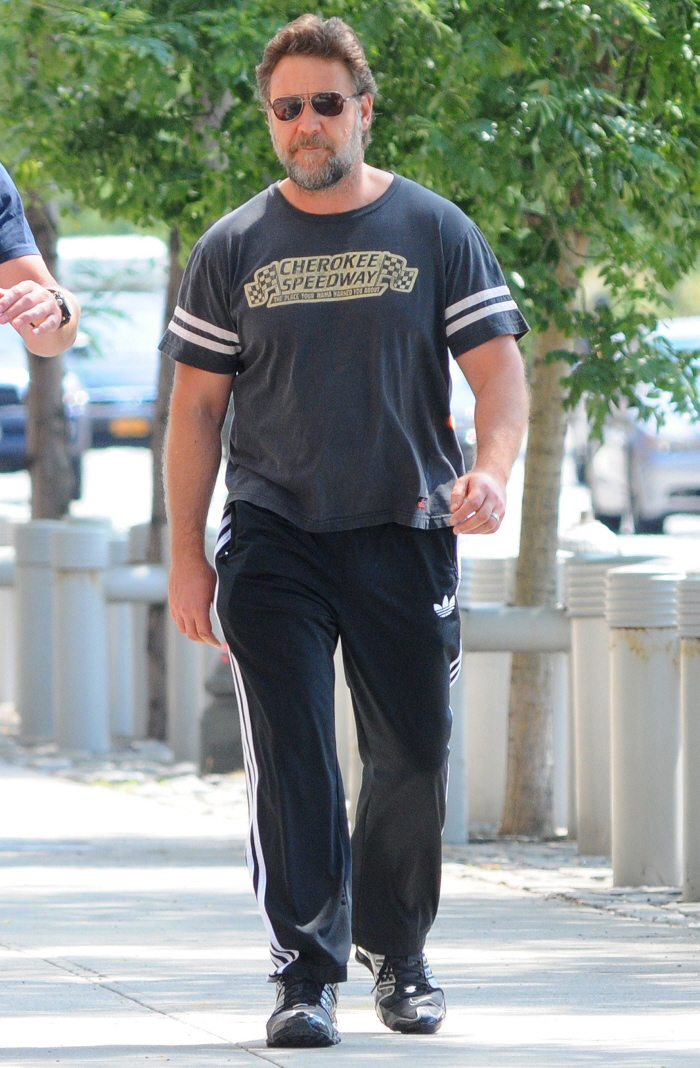 Photos courtesy of WENN, Danielle's Twitter.