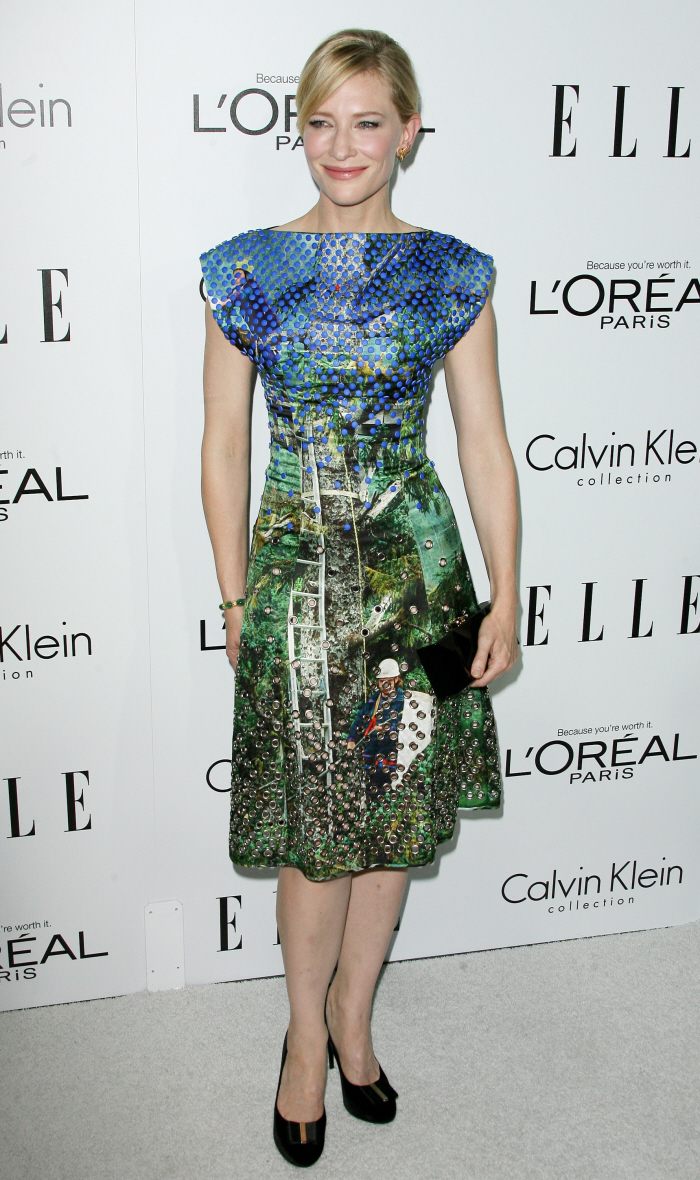 These are photos from the ELLE magazine 19th Annual Women In Hollywood Celebration held at the Four Seasons Hotel in Beverly Hills last night. There are going to be several posts devoted to this event, because lots of lots of A-listers and B-listers showed up, and there was some… "interesting" fashion on display. Let's start with Cate Blanchett, shall we? Cate is beautiful. Cate is lovely. Cate is amazing. Cate is a role model. Cate can pull off looks that no one can pull off. Take this Proenza Schouler dress (with Roger Vivier shoes). As with most of Cate's looks, if this was on another woman, I would be yelling. On Cate, it's stunning and beautiful. Girl is 43 years old, and she looks younger than most of the women at this event.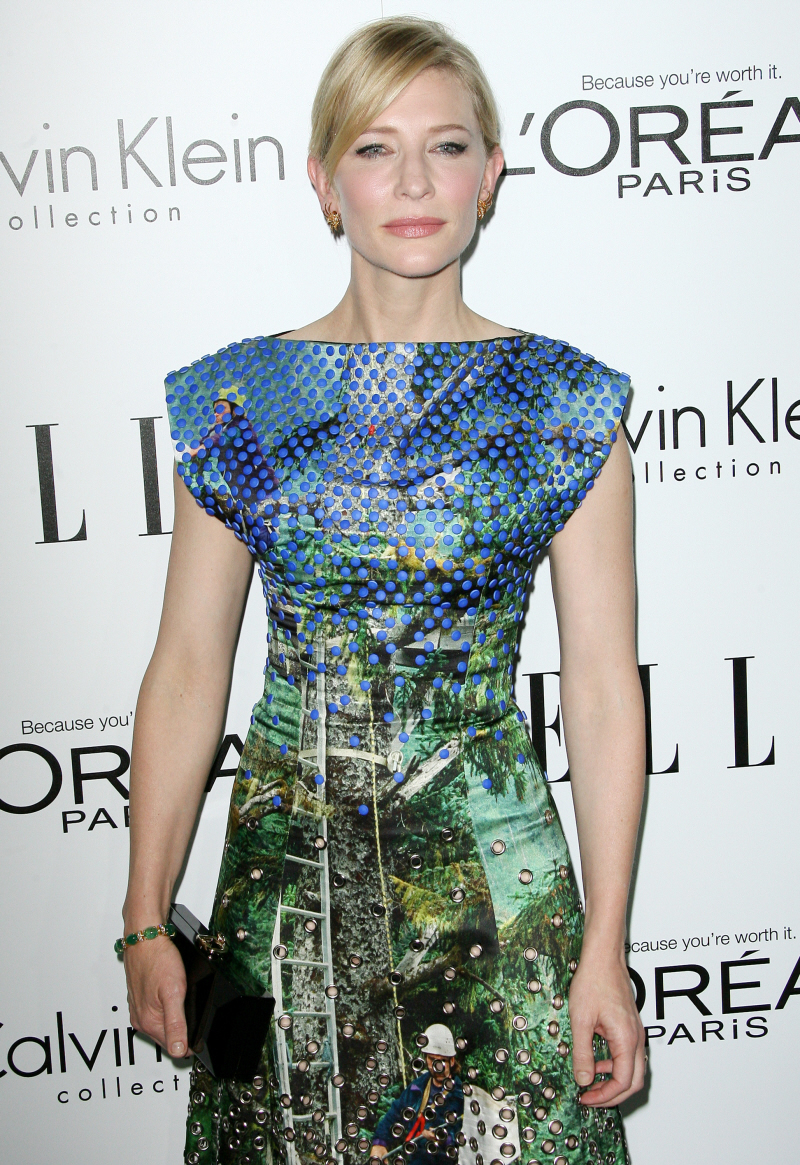 Elle Fanning in Dolce & Gabbana Calvin Klein. It has straps! So I'm okay with it. It seems slightly too mature for a 14-year-old, but I think the cut of the skirt saves it for Elle – if it had been tight throughout, I would have a problem. But she looks good!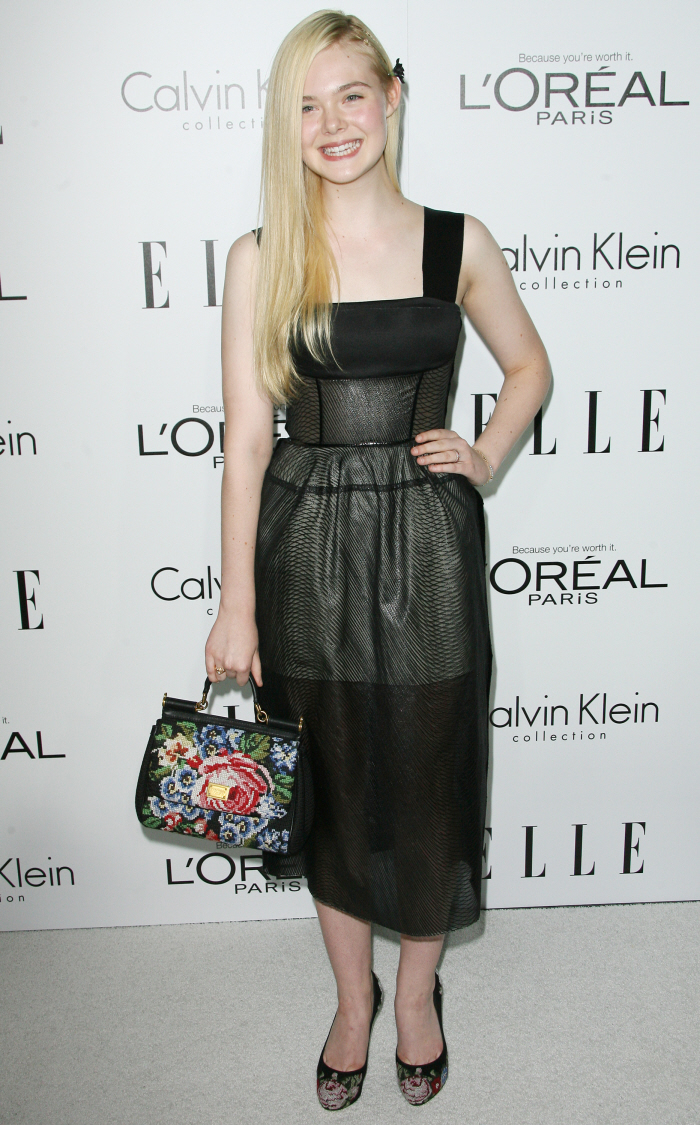 Emma Stone in Valentino. DISASTER. From head to toe, I really dislike this Pepto-Bismol thing. I don't have a major issue with young women wearing pink… but don't do it if the dress is this particular shade of Pepto-pink. The sheer sleeves suck, and I really wish Emma would stone with the blonde. Sidenote: this looks like something Michelle Williams would wear, right?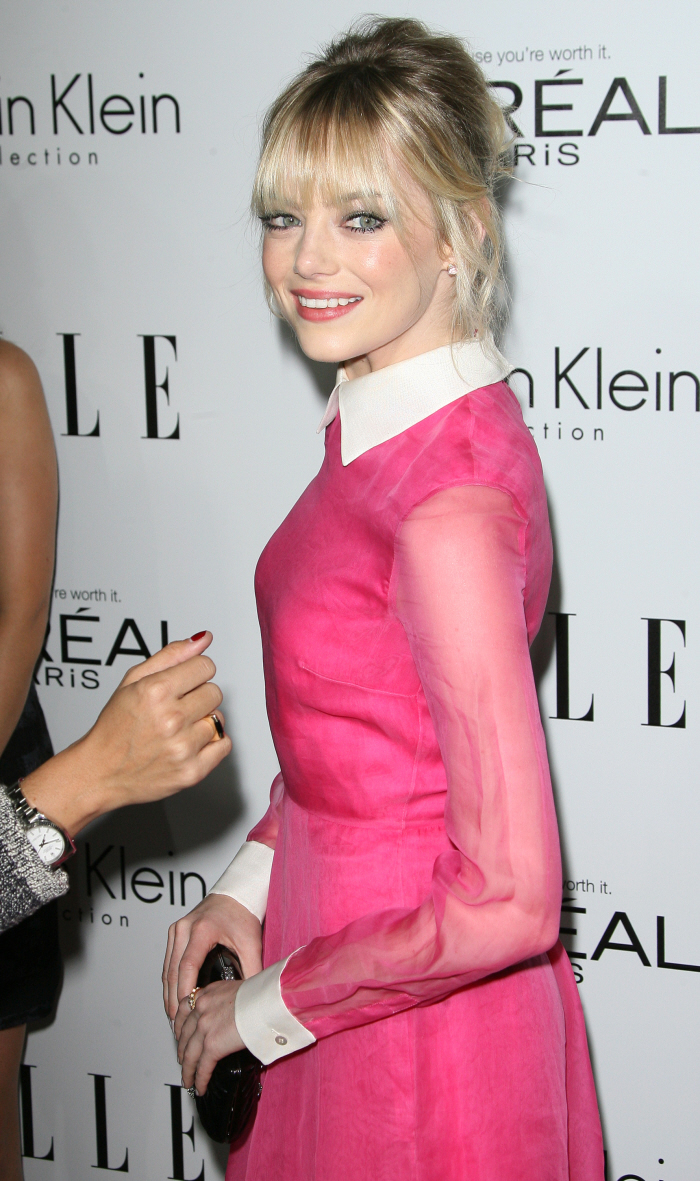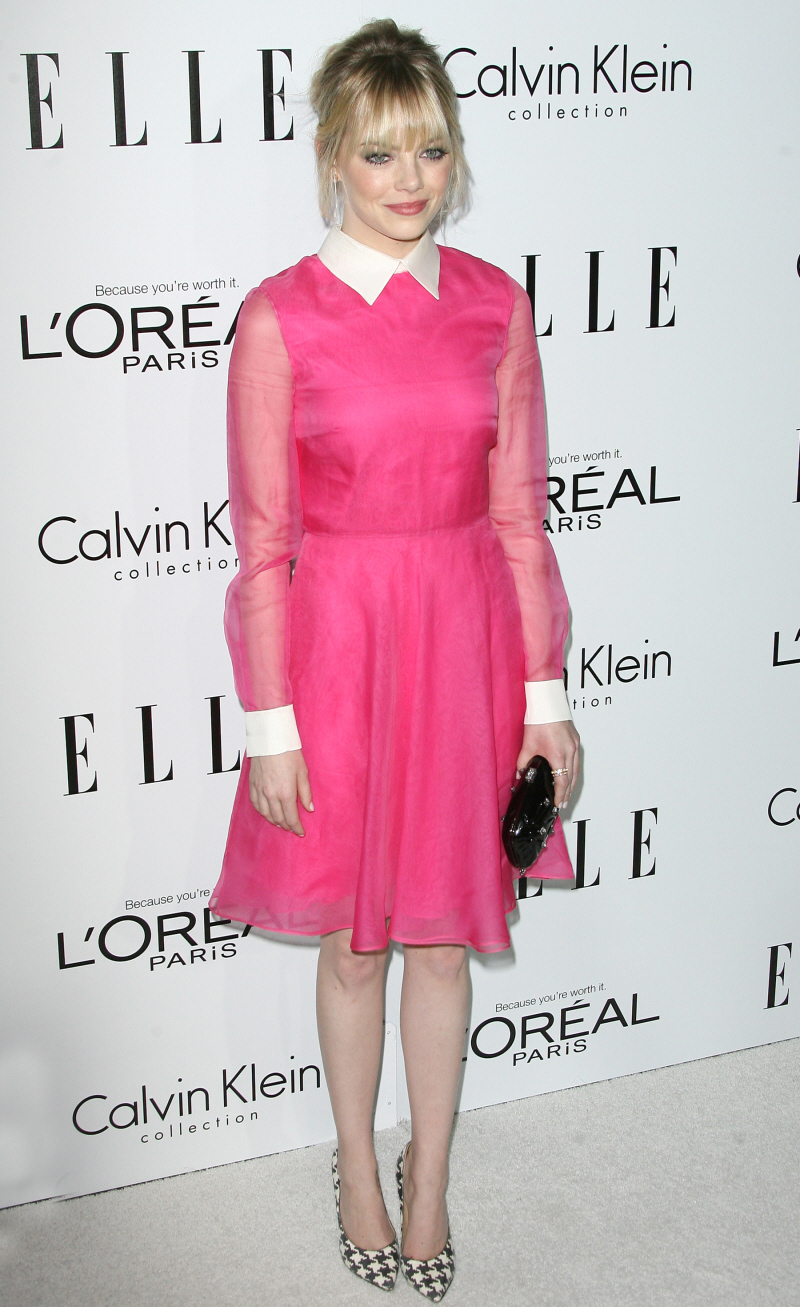 Rachel Zoe in an unknown designer… it looks a bit like Calvin Klein. You know what? This would have been minimalist and lovely if the dress went to her knees, and it wasn't full-length. It would have been cute. But this is just a boring sack on a boring skinny girl.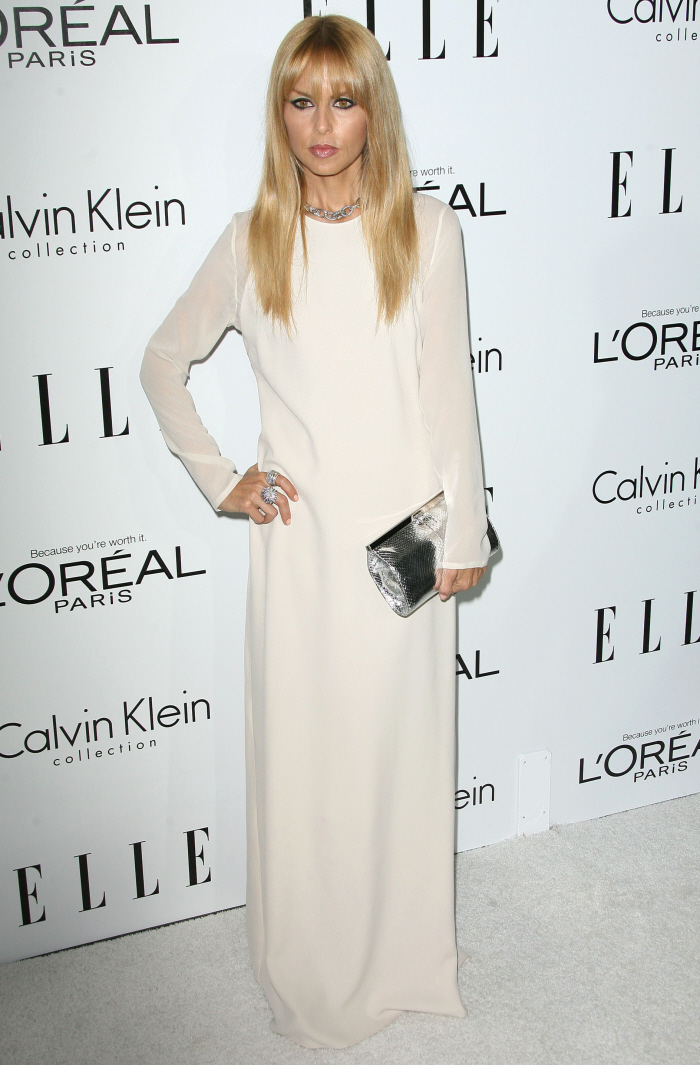 Photos courtesy of WENN.