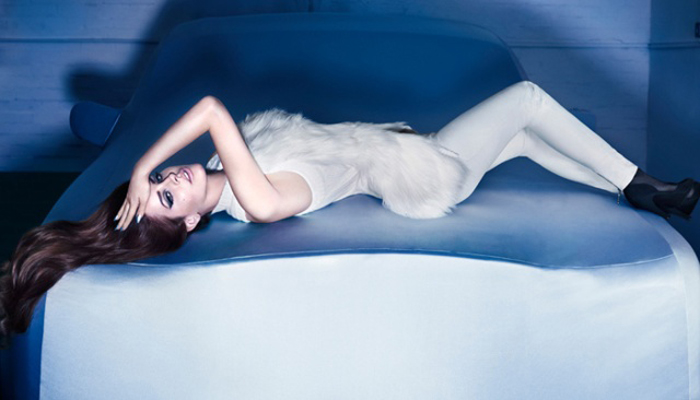 Lana del Rey and her completely real lips continue to be a bigger deal than anyone could have ever imagined or asked for. After she captured a Vogue UK cover and was named GQ's Woman of the Year, Lana was named the face of H&M for its fall campaign and accompanying creepy Lynchian short film. She's also just been revealed as the face of Jaguar automobiles, and you can see her first commercial here. I'll admit that Lana has a pretty nice body, but the rest of her just seems so damn fake.
Now H&M has revealed its new holiday campaign featuring Lana, and the adverts revolve around big hair, big lips, and big cars with some clothes somewhere in the mix. Oh, and there's either a major Photoshop fail in this particular shot, or the shadows are messing around quite a bit with the look of the entire picture. I can't tell which is to blame for the sketchiness here because it looks like a huge chunk of Lana's abdomen is missing as she lounges upon this vehicle.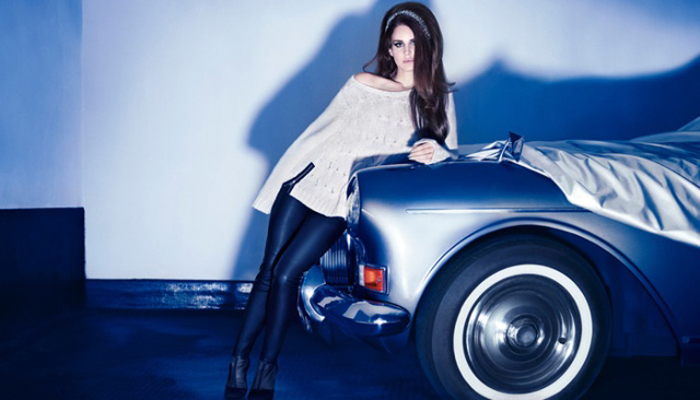 Most of the rest of the ad campaign revolves around Lana sticking her butt onto cars. I don't really know what this has to do with selling clothing, but H&M must know what they're doing. Or so I would assume.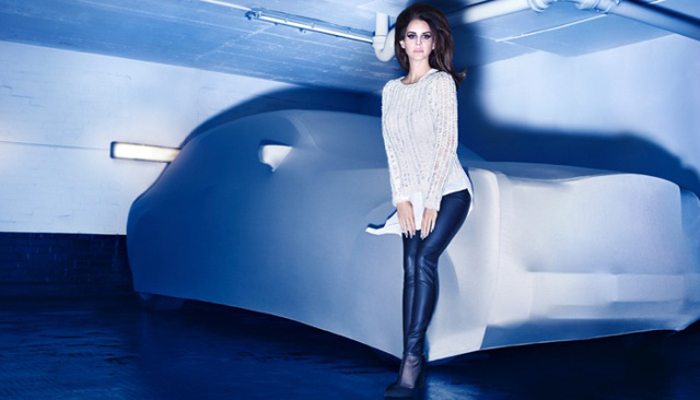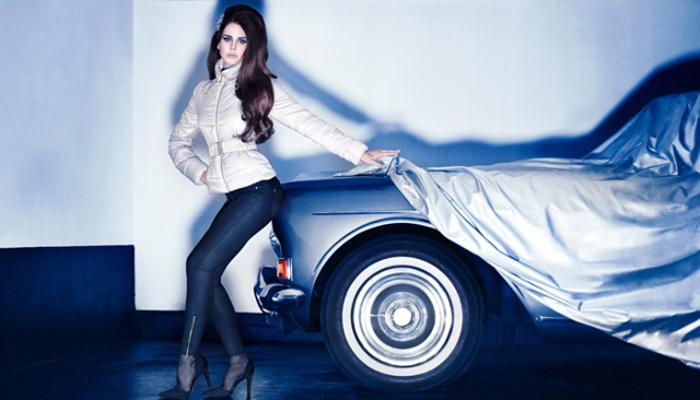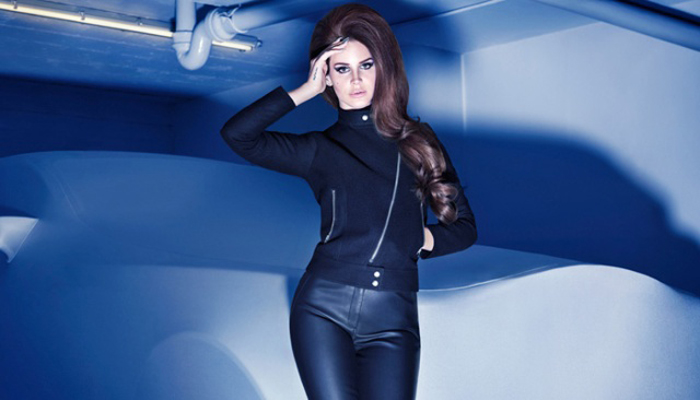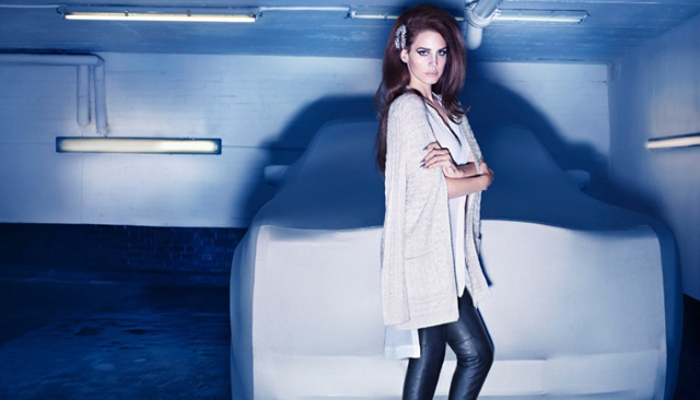 Photos courtesy of H&M