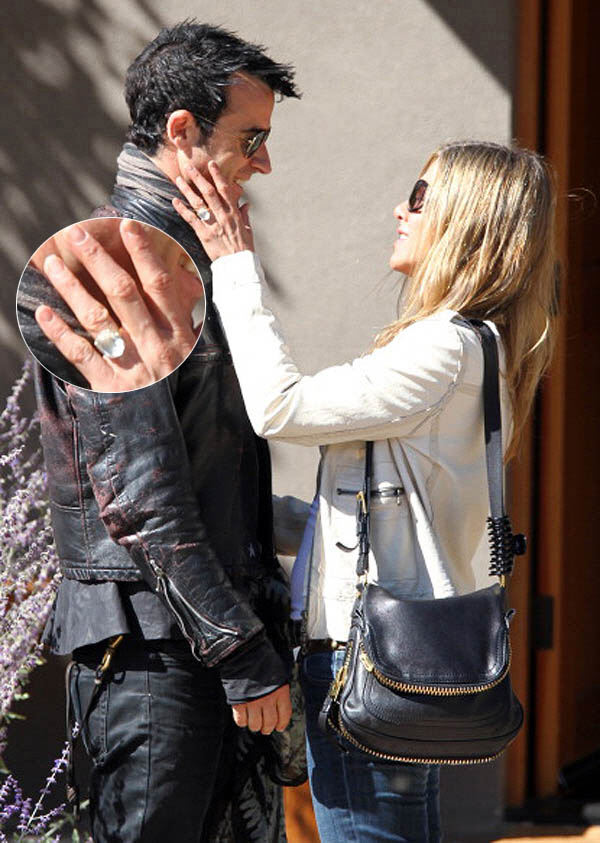 As you might have noticed yesterday, Jennifer Aniston gave an exclusive interview to People Magazine this week. Aniston made the cover of People… in the top inset, not the main cover story, which is all about Pity-Poor-Demi-Moore. I think it's kind of funny that Jennifer is trying to do this big "engagement ring rollout" and she's giving interviews about nothing but her personal life and her new Living Proof endorsement, and even People Mag won't give her the main cover story. Well, we now have the quotes from her People interview where she's discussing Justin Theroux's proposal and the ring. And… I still don't believe her.
Jennifer Aniston has claimed her engagement to Justin Theroux came as a complete shock and had no idea what he was planning when the actor got down on one knee earlier this summer.

The actor, who Jen has been dating for just over a year, presented the 'He's Just Not That Into You' actress with a huge eight-carat diamond ring, with the 43 year-old claiming it was a pretty "sneaky job" on the part of her now fiance.

She told People magazine: "It was one of the sneakiest jobs I've ever seen. I had no idea."

Clearly the handsome star has good taste as Jen revealed he chose the rock all by himself.

She explained: "I didn't know what I wanted for a ring. He just knows what I like."

The couple announced their engagement in August with a spokesperson claiming the proposal took place while they were celebrating Justin's 41st birthday.

His spokesperson confirmed to People in August: "Justin Theroux had an amazing birthday on Friday, receiving an extraordinary gift when his girlfriend, Jennifer Aniston, accepted his proposal of marriage."

Earlier this week Jen cried when talking about the engagement during an interview on BFF's E! Show Chelsea Lately. "I just got verklempt," she told Chelsea as she wiped away tears.
So, this is Aniston's official version of the engagement story. She had "no idea" that Justin would propose to her on the very same weekend that the tabloids were claiming Brad Pitt and Angelina Jolie would marry in France. She didn't know he would propose, or she didn't know about the ring? That's what confuses me – because I think she's saying that she didn't know about the ring, but that she might have been expecting a proposal? Even then, I'm still not buying it. I don't believe Justin picked out the ring all by himself. I have doubts about whether or not he paid for it himself. And I don't believe that this was all some kind of mega-surprise, as opposed to a carefully orchestrated story designed to "steal focus" had Brangelina actually gotten married. Go ahead and yell at me! The "coincidental timing" excuse is bulls–t after seven damn years.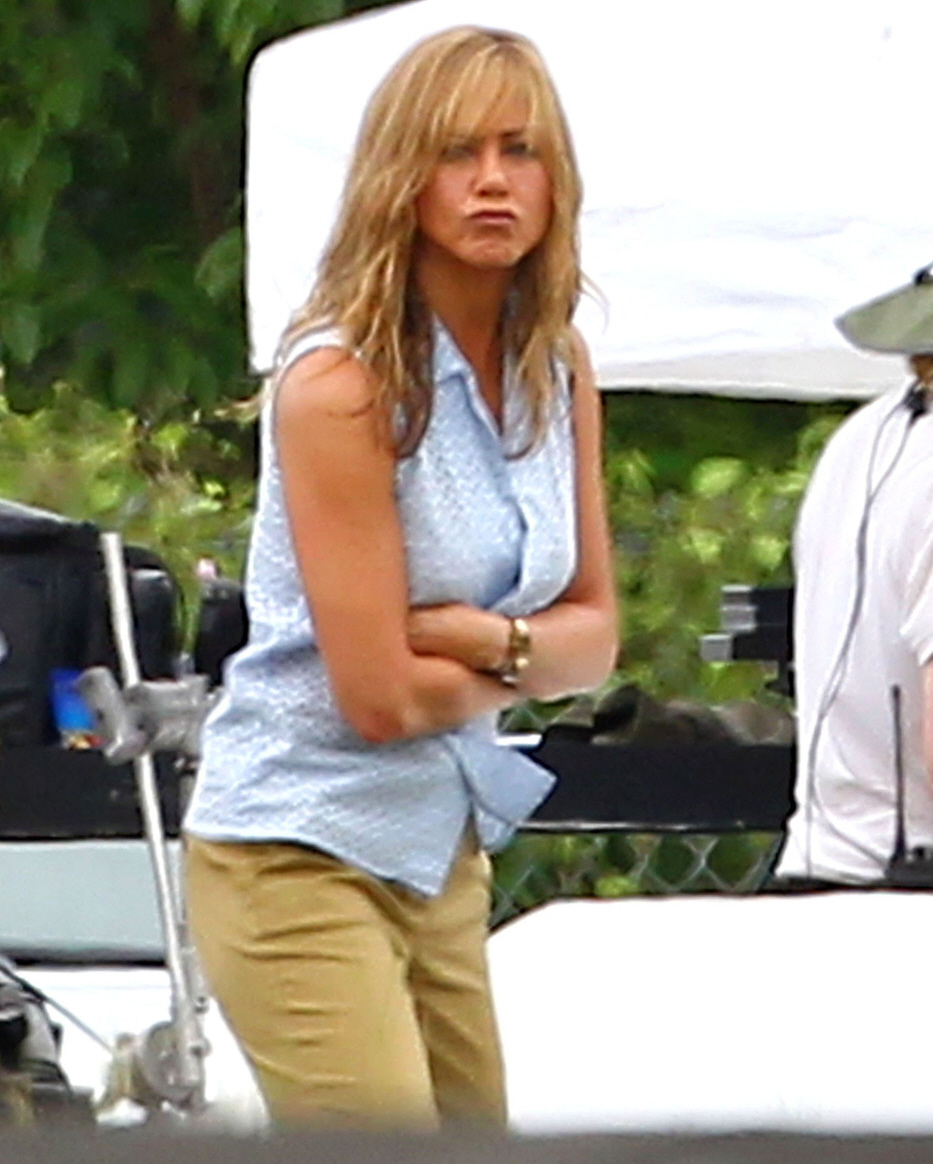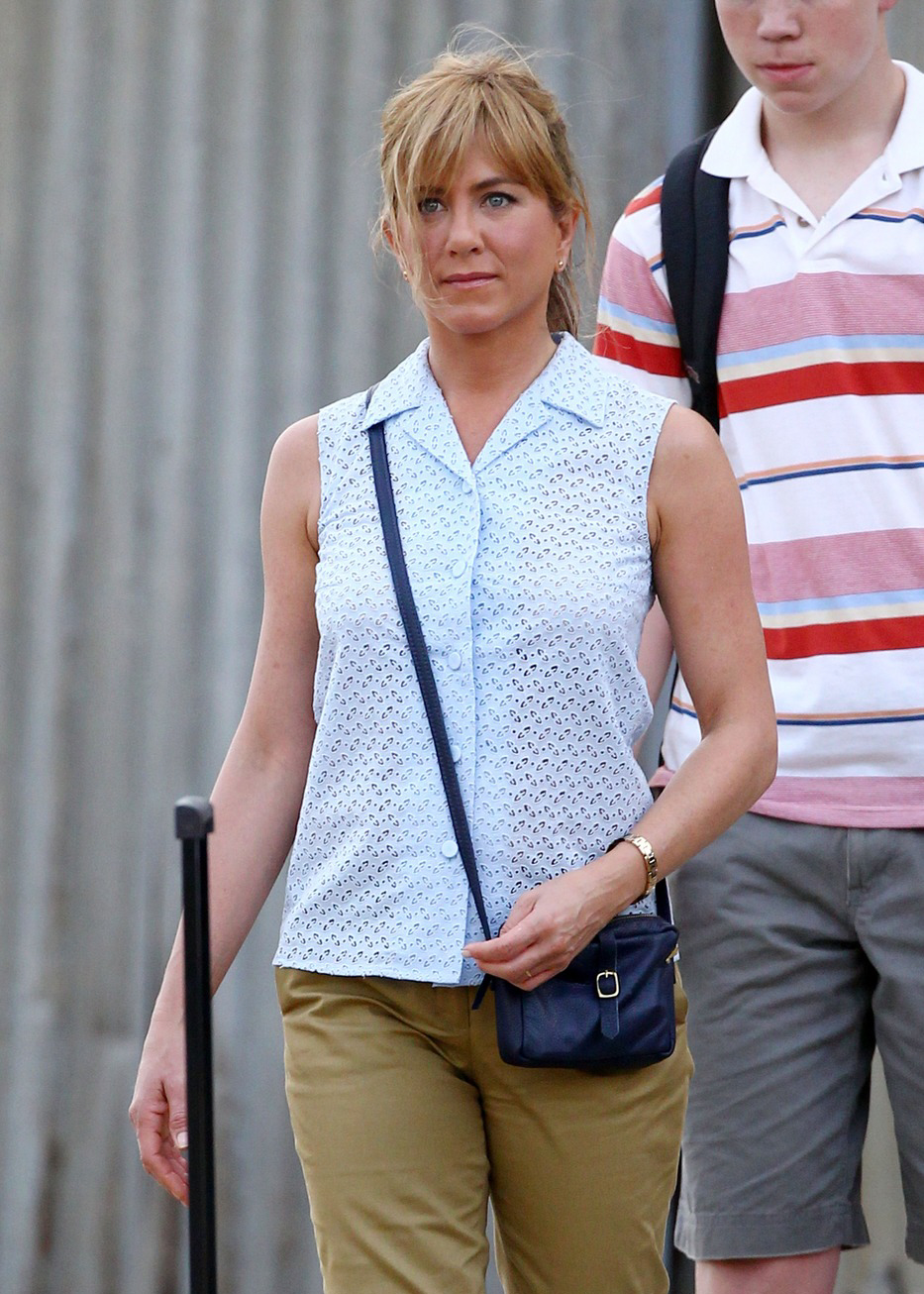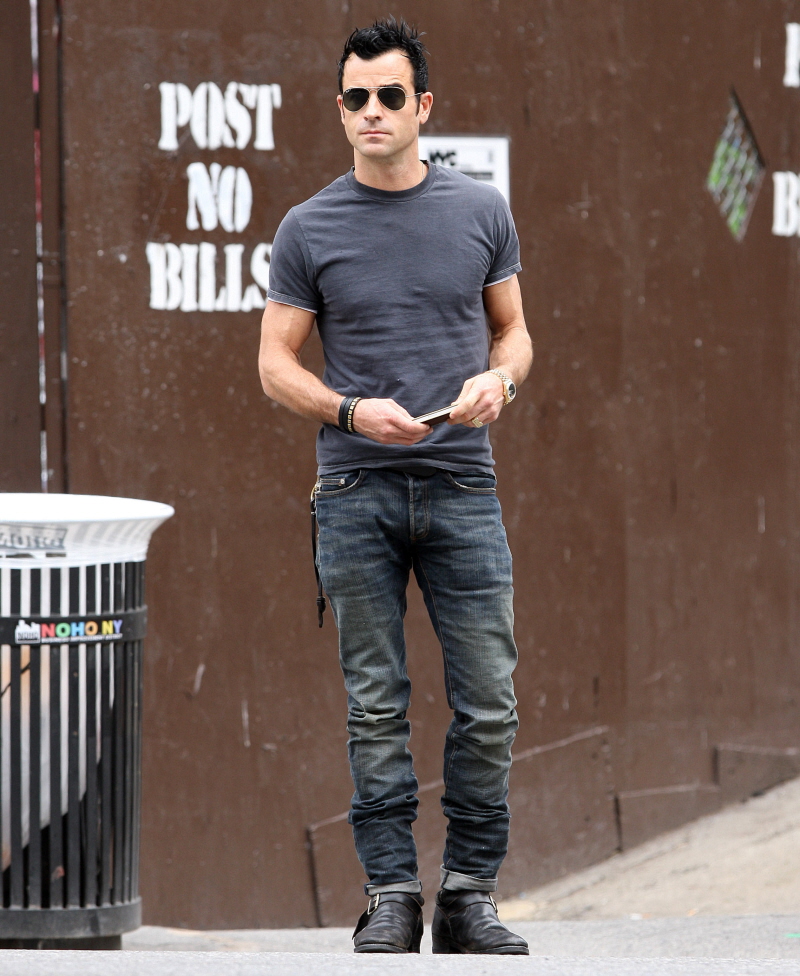 Photos courtesy of People Mag, Fame/Flynet, Pacific Coast News, and Jason Thomas/Filmmagic.