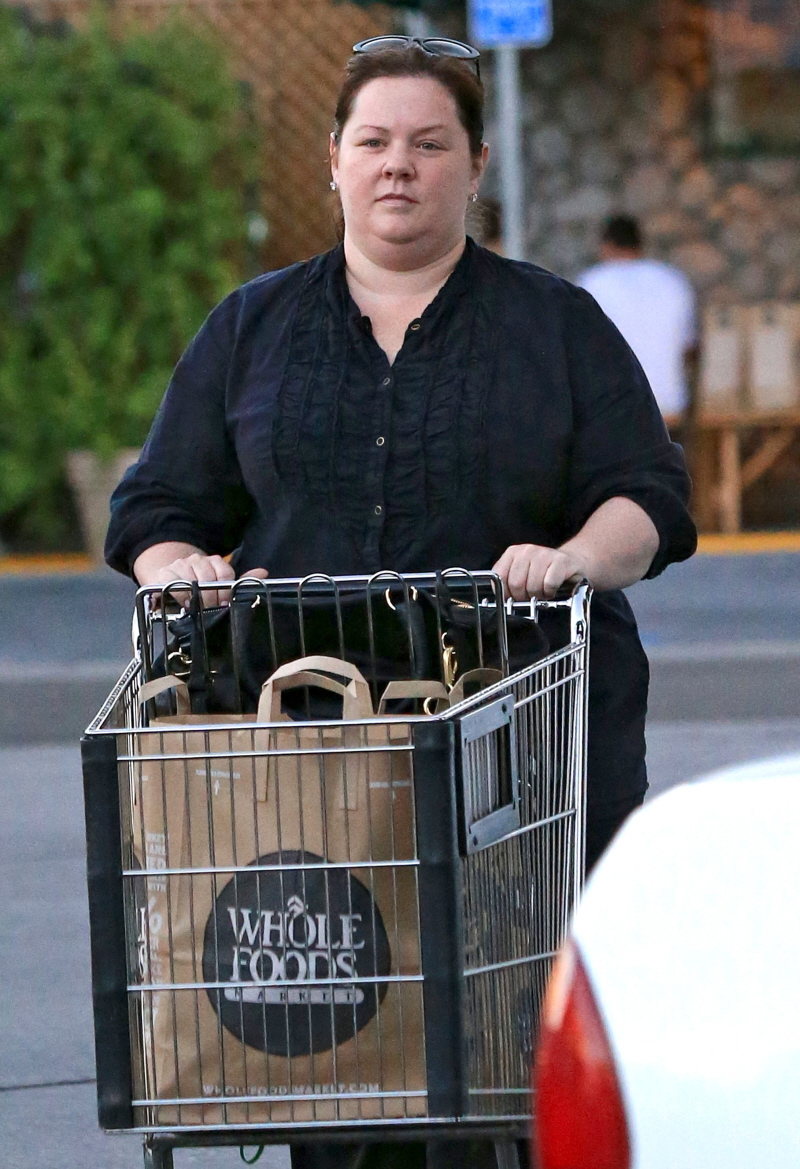 I really hope this Melissa McCarthy story isn't true. I suspect that there's a kernel of truth somewhere in here, but it's being exploited to make Melissa sound like a diva. So, Melissa seemed to come out of nowhere last year with Bridesmaids (which earned her an Oscar nom), and she ended up becoming one of the most talked-about actresses of the year. With that buzz came lots and lots of scripts and movie offers and deals and opportunities. But! Melissa was and is still contractually obligated to appear in her starring role on CBS's Mike & Molly. I always see the commercials for it when I'm watching The Good Wife, and I always think, "Wow, that's weird that Melissa is still stuck doing that sitcom." According to The Enquirer, Melissa feels the same way:
Plus-sized funny lady Melissa McCarthy thinks she's too big for TV – and insiders say she wants off of 'Mike & Molly'! Bolstered by her recent success on the big screen, the 42-year-old actress has become a "raging diva" on the set of the hit CBS sitcom.

"Melissa's head has swollen to epic proportions," revealed a Hollywood source. "She complains about the quality of scripts and grumbled about the direction the show is going in. She came back this season with a huge chip on her shoulder, and it's creating a lot of tension and bad feelings on the set."

Melissa's big-screen breakout was in last year's 'Bridesmaids' and she's just wrapped 'The Heat' with Sandra Bullock. After that, returning to the daily grind of filming a TV show was apparently tough for her to swallow.

"She's suddenly one of hottest actresses in town and she's been inundated with films cripts," the source explained. "The sky's the limit for her professionally, and she feels TV is holding her back from superstardom. It's obvious she wants out of Mike & Molly now."

But Melissa is locked into the show for at least another year.

"She actually approached producers to see if she could get out of the contract of even buy her way out… but 'Mike & Molly' is a huge hit for the network, and they certainly aren't going to let their biggest draw walk away from it."
[From The Enquirer, print edition]
I would suggest that Melissa pull a "Clooney," and I'm not even talking about some kind of sex act involving handcuffs, a goat, a silk scarf and Agent Bedhead. When George was hitting it big in films, he still had a contract for ER. Clooney didn't try to fight the contract, he didn't try to renegotiate, he didn't pitch any diva fits. He honored his contract and simply asked ER's producers and directors to see if they could be slightly more accommodating to his film schedules, which they did with no fuss. So, that's what Melissa should do – fulfill her contract with the show for what I'm assuming is for this TV season (2012-13) and next year's (2013-14) and then be done with it.
By the way, have you seen the trailer for Melissa's new film with Jason Bateman, Identity Thief? Um… I'm going to see this. In the theater. I LOVE the combination of Jason and Melissa.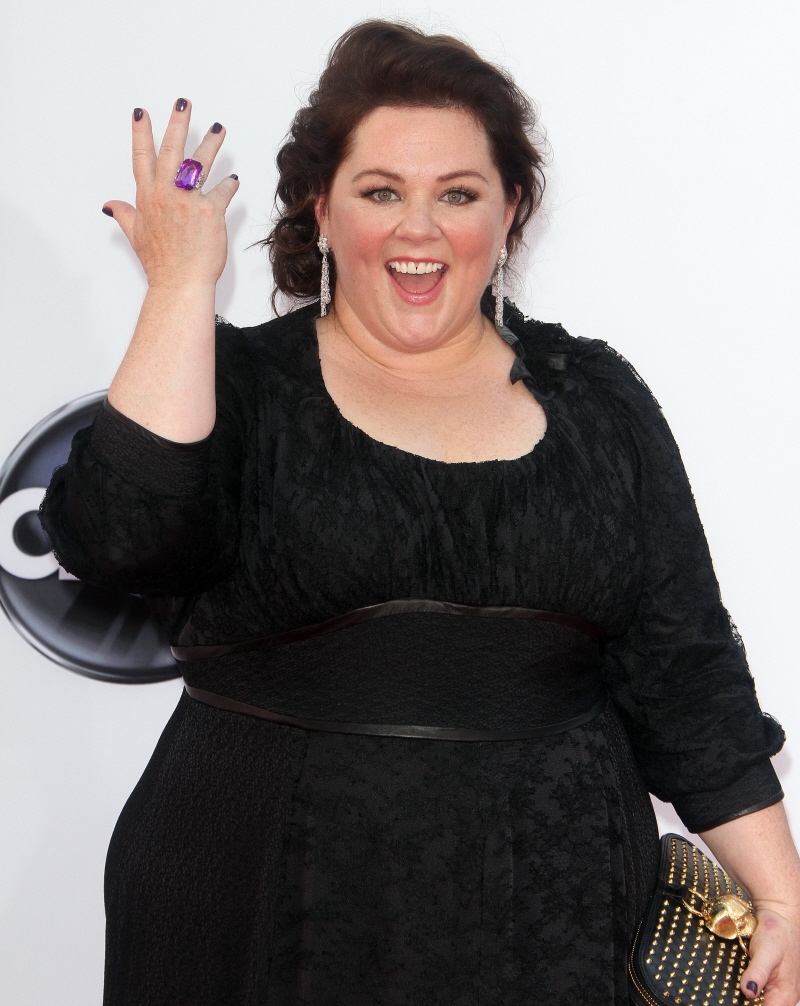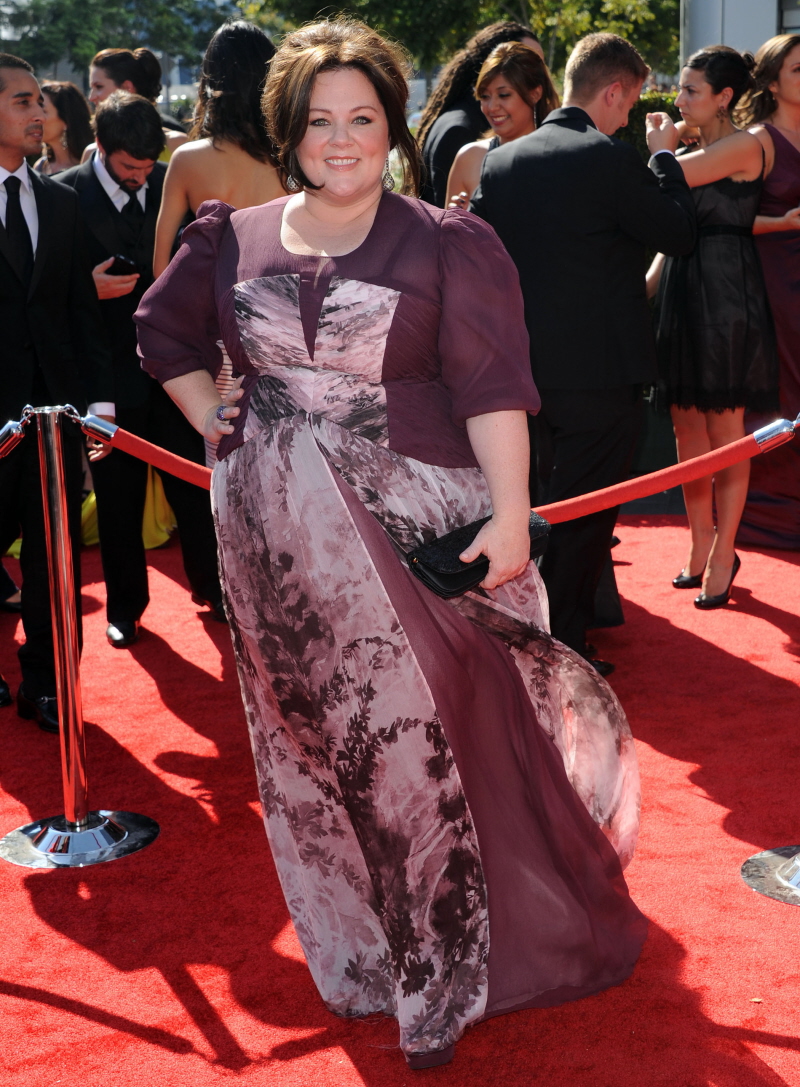 Photos courtesy of Fame/Flynet.