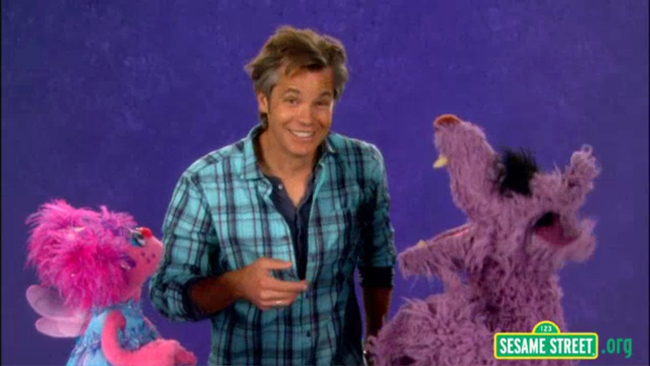 Perhaps this has been a long time coming for Timothy Olyphant (who has three children with his wife of eleven 21 years, Alexis Knief), but the man has finally appeared for a stint on "Sesame Street." Since Olyphant is often seen wearing his "Justified" hat, it's nice to see him without it to visit his puppet friends, and I love that Olyphant hasn't colored those endearing grey temples of his.
In this video clip. Olyphant hangs with Abby Cadabby as they discuss the word "proud" with Hansel and Gretel, Humpty Dumpty, and the Big Bad Wolf, who huffs and puffs and turns Olyphant's hair into a huge mess of bedhead proportions. This clip is so damn cute that I just had to write a few words about it, so watch the video and enjoy: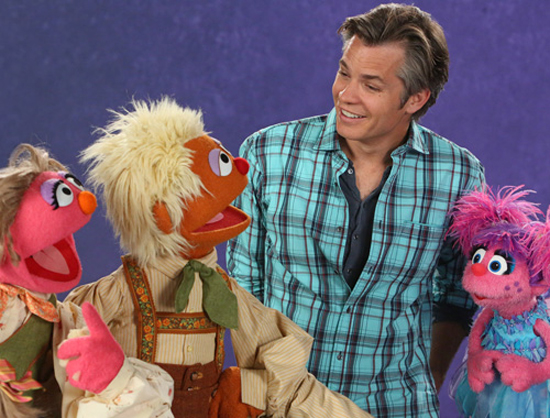 Does "family man" Olyphant make you feel even more hot under the collar for his sexiness? The only thing that is missing from this video is the Olyphant swagger, but that would have been too much for "Sesame Street." Even moreso than Katy Perry's misguided cleavage.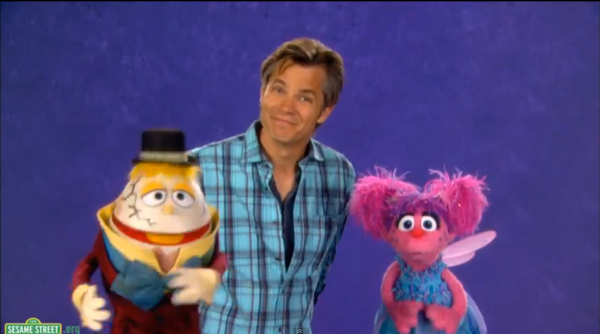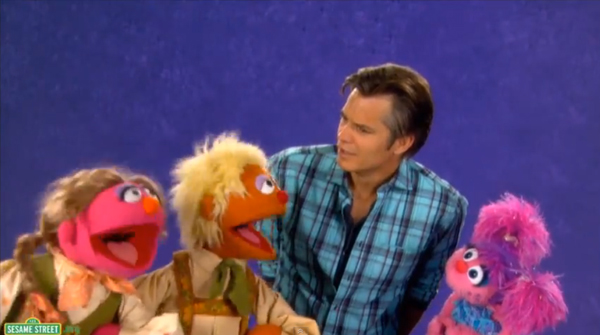 Screencaps courtesy of YouTube