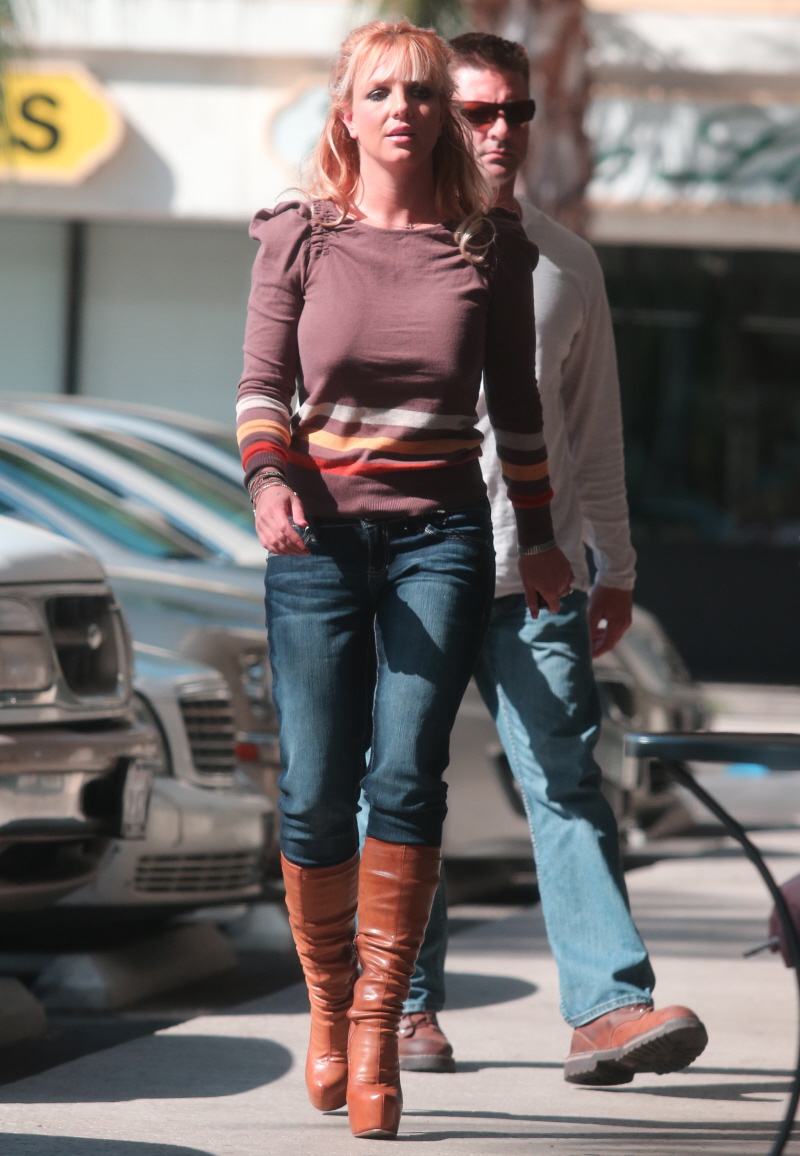 These are some photos of Britney Spears in LA on Friday. I didn't even glance through these photos before right now, which happens sometimes, even when the celebrity in the pics is noteworthy. Even though I think we need to get used to the fact that Britney is NEVER again going to look like the young naïf of the early aughts, I do think Britney has been looking increasingly better over the past year, maybe over the past two years. Maybe that's why I didn't pay much attention to these photos – the Britney with the gross, matted weave is gone, replaced with a young woman who keeps it reasonably together. Sort of.
Anyway, these pics are notable because A) Britney is shopping at Gelson's (most celebs choose the more pap-friendly Whole Foods) and because B) Britney has NEW BANGS! People Mag notes that the fringe/bangs are "reminiscent of the early aughts (in fact, it reminded us of her "…Baby One More Time" days)." Now, it's perfectly possible that Britney has those clip-on, insert-bangs that so many people have these days… God knows, I can't even remember a time when Britney wore only her own hair and not some extensions, weaves or clip-in pieces. But let's discuss the bangs in general, shall we?
The truth is, I don't hate them on Britney. It's a "youthful" look on her, perhaps too "youthful" for a woman of 30, but they also work in the other direction too – they make her look like a young soccer mom. There are an awful lot of women who look exactly like this in my town. It's the "Carrie Underwood style" – Southern prom queen, etc. They're also Mom Bangs. Except… all of the moms that I see wear bras. Why does Brit-Brit hate foundation pieces so much?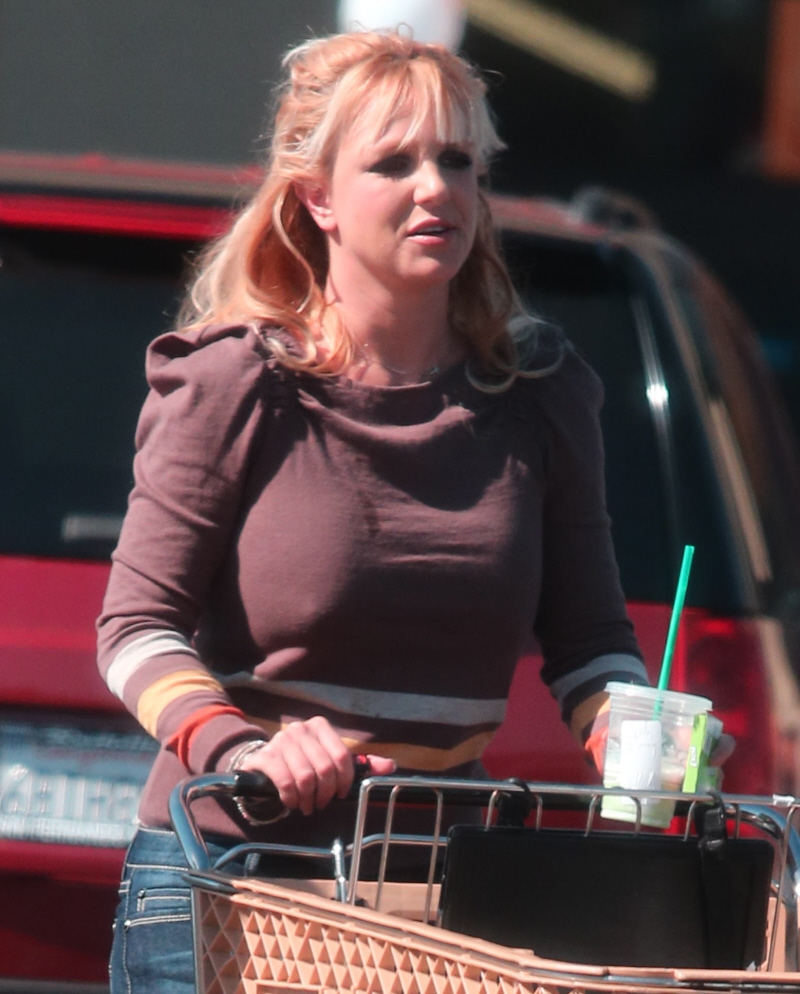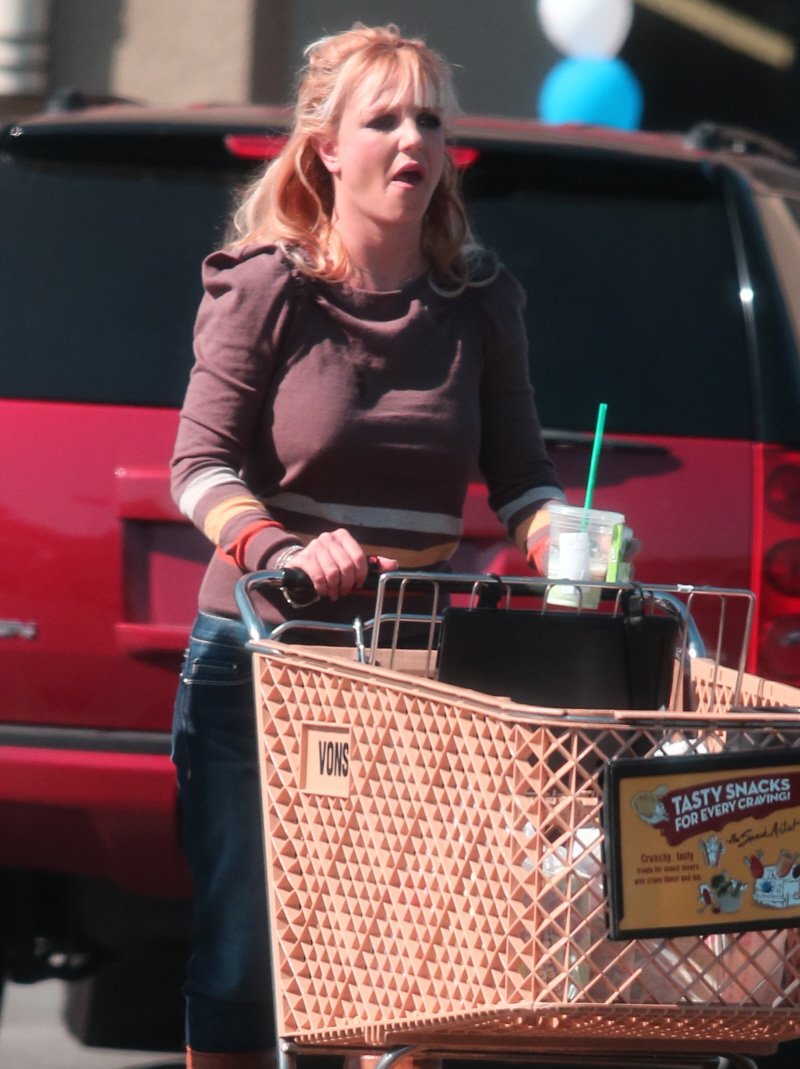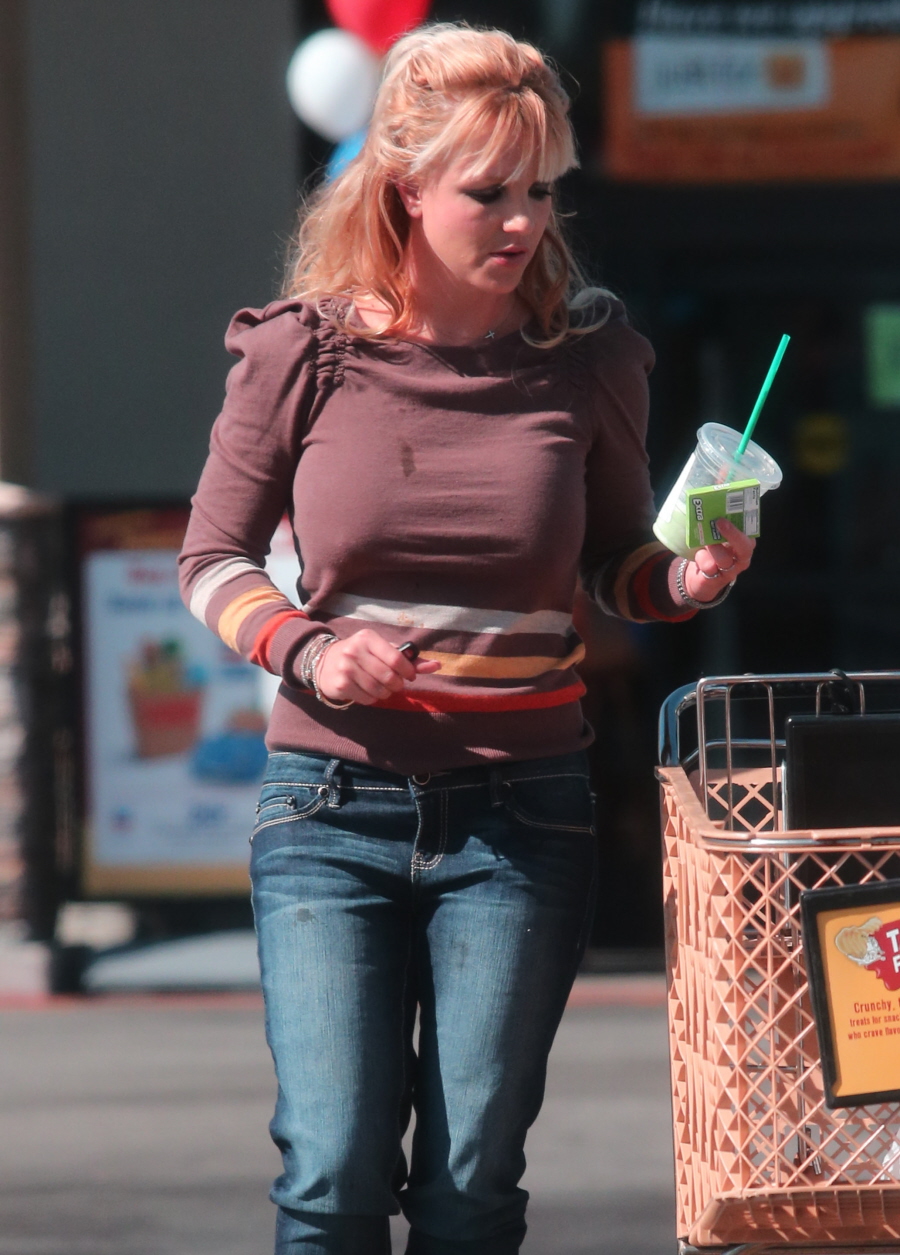 Photos courtesy of Fame/Flynet.