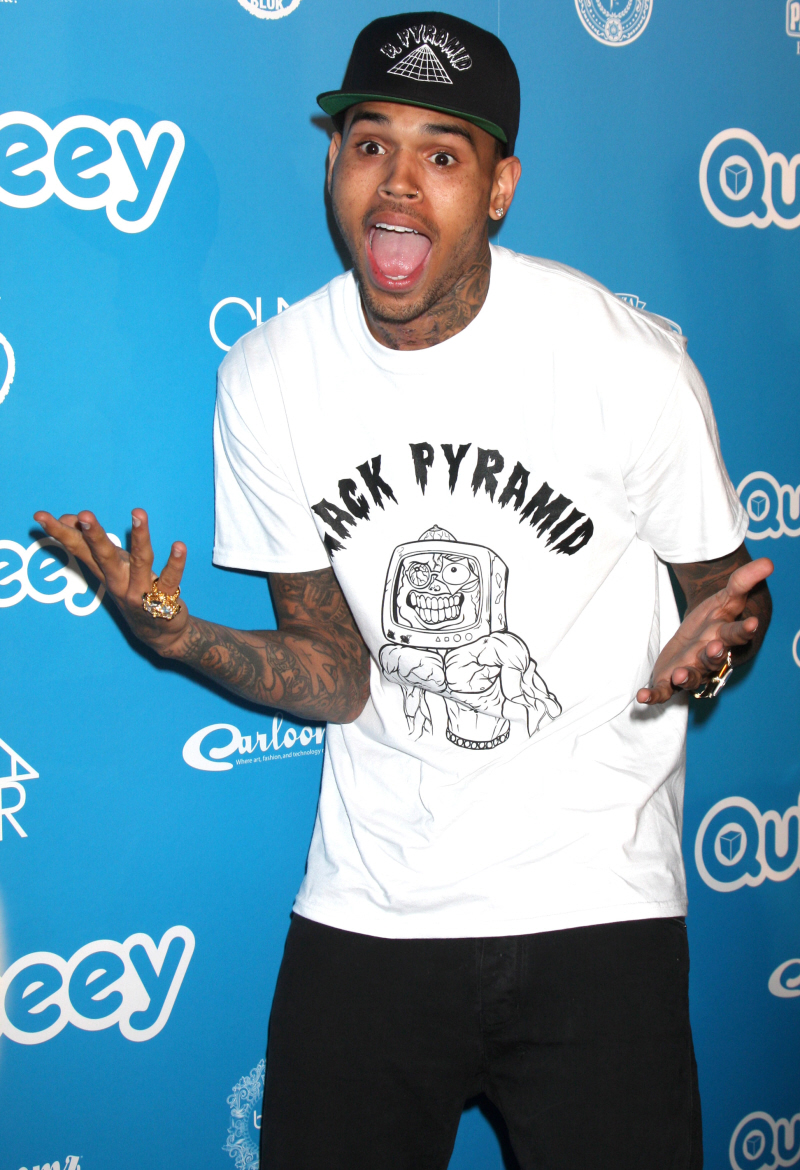 In case you haven't heard already, Karrueche Tran and Chris Brown are still spending time together, even though he publicly dumped her a few weeks ago. Of course, Chris is still spending time with Rihanna too. So, basically, it's the same old, same old. The only difference now is that Chris is calling himself single, and he's openly dating (?) both Rihanna and Karrueche, as opposed to dating Karrueche and fooling around on her with Rihanna. TMZ reported a few days ago that Karrueche still believes she has a "future" with Chris, and that she's on a "mission" to get him back. Hilariously, a source told TMZ that Karrueche "got used to a certain level of celebrity while dating" Chris and "she's not ready to go back to being basic" and that she hopes to "edge Rihanna back out of the picture." So… with that in mind, guess what Media Takeout is reporting? Yeah. They're saying Tran is pregnant.
The reason Karrueche Tran can't let go of her ex-boyfriend Chris Brown is because she is two months pregnant with his child, according to a new report by MediaTakeOut.com.

"Kae wanted to start a family with Chris, she thought he wanted that too . . . then this [Rihanna mess] started," one of Karrueche's close friends told MediaTakeOut.com.

"Right now she's confused, but she still wants Chris in her life, and their child's [life]," the source added.

Chris and Karrueche were just spotted together on Oct. 22, and the R&B singer's ex is still hoping for a reconciliation!

Even though Chris made his choice when he broke up with Karrueche to get back together with Rihanna, it looks like Karrueche could be back in her ex's life forever!
Media Takeout has claimed that Karrueche was pregnant before – back in June of this year. Karrueche came out and denied it then. I wonder if she'll deny it now? When that TMZ report came out, she didn't explicitly deny it, but she did tweet, "people will believe anything they read." Which is true. We will believe what we read IF YOU DON'T DENY IT. And if you continue to spend time with Chris Brown. Ugh. So, yeah… I guess I could totally believe that Karrueche is pregnant or that she would try to get pregnant… especially if it meant she didn't have to go back to being "basic".
Oh, but Hollywood Life contacted one of their sources close to Karrueche Tran, and the source said: "I don't think she's pregnant but if she is, she's hasn't told me. I don't think she is though because she's been drinking and she smokes sometimes too so that's not something a pregnant girl would do. I would hope she isn't pregnant either too. That would be f—ed up because all that went down with Chris. I highly doubt that she is but if she were, I mean…. I wouldn't blame her for hiding it. He did her dirty and now she's carrying his kid. That's major. But I seriously doubt that she's pregnant, just because I know her and I don't see any signs at all." I think the "source" is Chris Brown, right?
I'm including some photos of Karruche below from earlier this week – Fame/Flynet notes, "Tran and Brown left his house together but took separate cars. Brown's bodyguard paid for Tran's gas before they drove off to the studio in Burbank, CA." Ugh.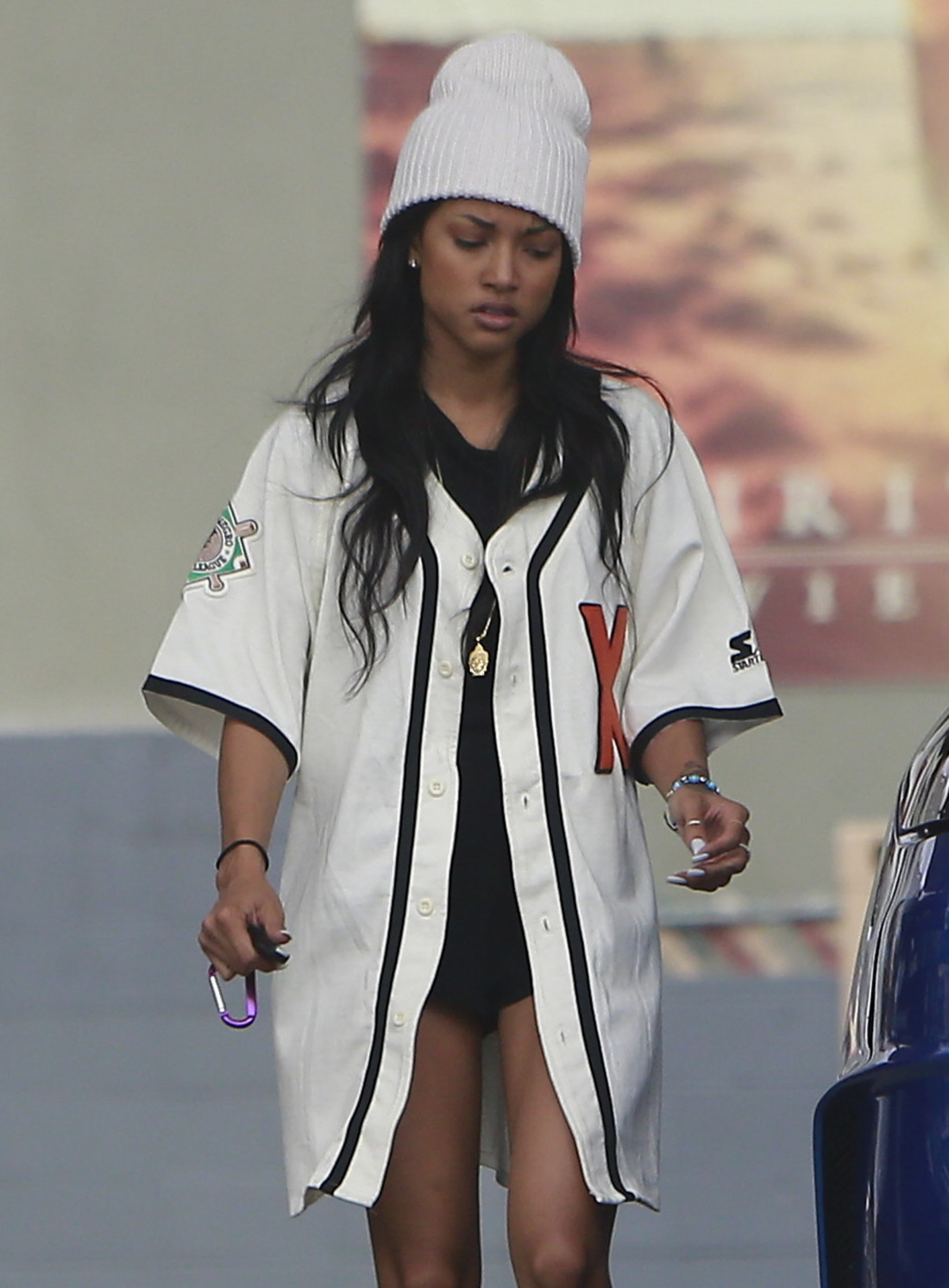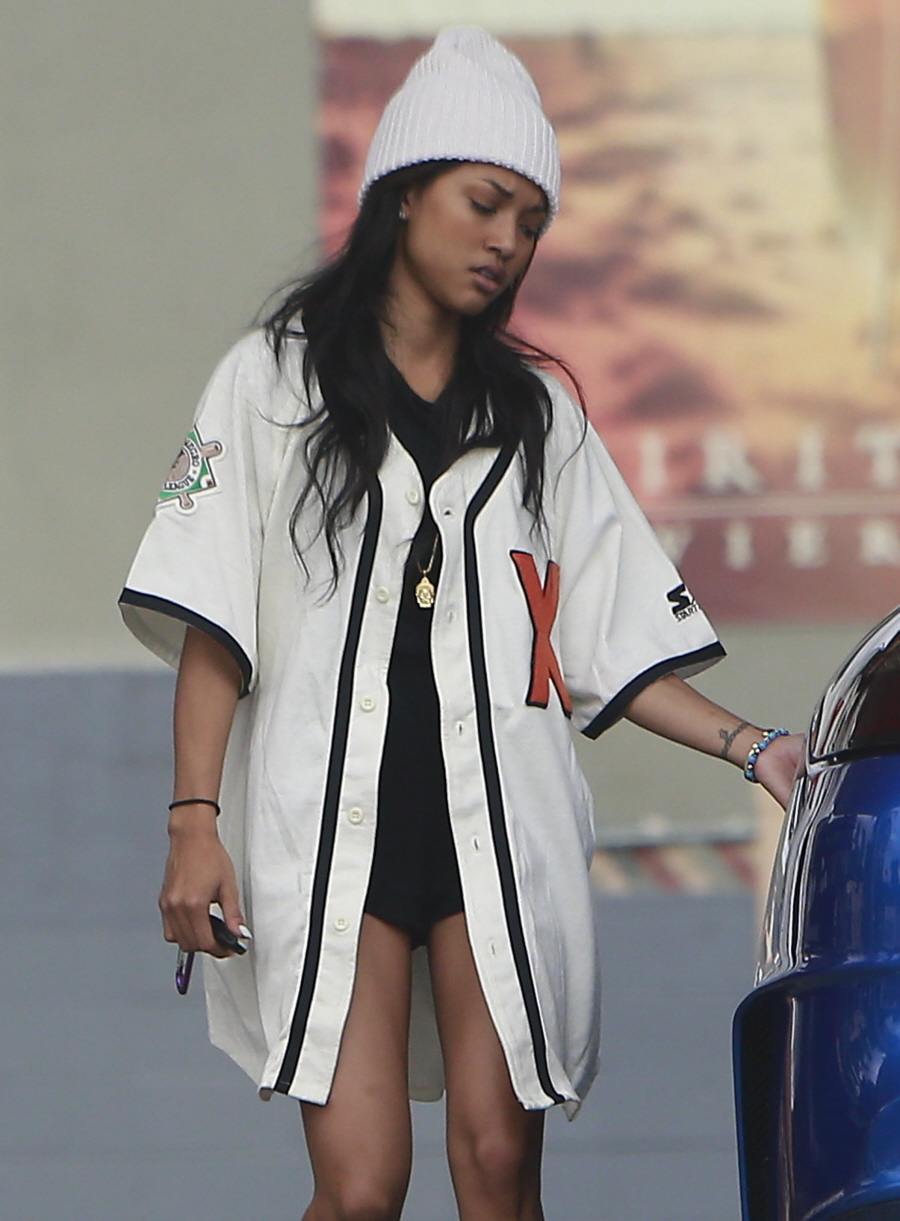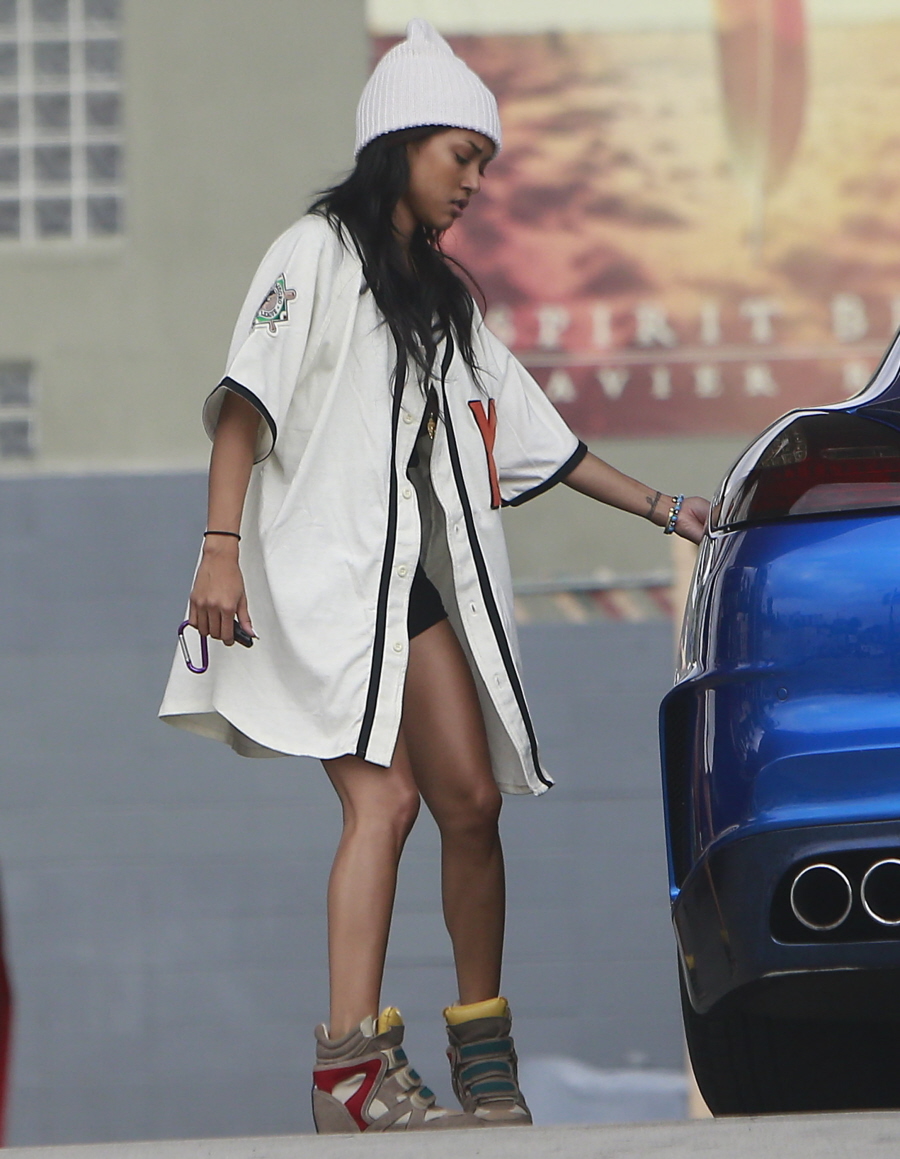 Photos courtesy of Fame/Flynet and WENN.