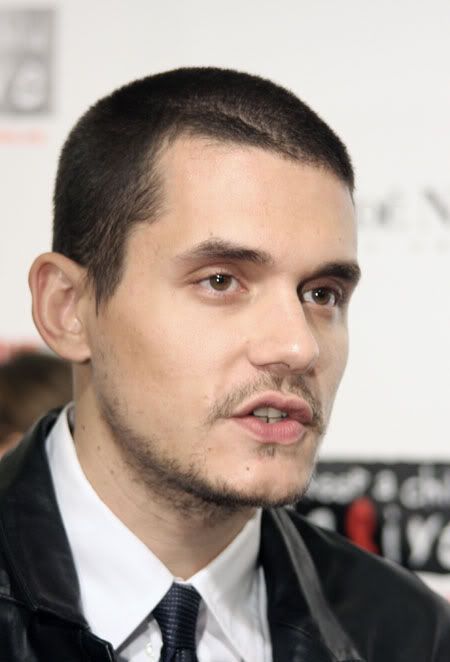 John Mayer has some advice for gossip bloggers. He writes in his column for the Huffington Post that we should aspire to be like legendary comic Don Rickles and temper our snark with some humanity. Half buried in this article is Mayer's admission that he does read what is written about him online and finds that it often stings. If only we could admit that we like him, that we struggle with the same issues that face him, he could sleep better, feeling that he's understood despite all the mocking. At least that's what I read into it:
There's no doubt that at their most irreverent (and yes, mean), gossip blogs can be truly funny. After all, as Rickles has shown the world for years, there's infinitely more material to be mined in the delicious details of the detested than there are in the lauded. Five words for good, five thousand for bad.

But there's one element that has always gone missing in the new era of dissery, and perhaps it's the most important part of the game. It's what's given Rickles the room to move with almost diplomatic immunity through cultural stereotypes and sensitivities: that effusive smile, the "not really", and most importantly, the implicit "me too." It's what has given Rickles both his edge and his charm for over five decades, and its absence in today's gossip media is what will soon lead to a population tired of it.

At Rickles' recent performance at Foxwoods Casino in Connecticut, he made Perez Hilton look like a sycophant. Nobody — and I mean nobody — has what it takes to point out a morbidly obese man in the front row and call him out on it in song. (The man laughed hysterically.) After ribbing two men on stage, making fun of both them and their wives, he had handlers walk bottles of champagne to their seats, thanking them for playing along and suggesting they enjoy the bottles in their hotel rooms while making love. It doesn't make the bite any less sharp, but it invites people to return to the lion's cage.

If, in the blogosphere, there is any semblance to Rickles' style of dressing the very wound he's inflicted, it seems only to come posthumously; if you're a celebrity and you want to sniff out who actually wishes you'd get killed by a grizzly bear flying a helicopter and who was only joking about it and had no idea it would actually happen, swear to God, you have to die to find that out. I appreciate kind thoughts in the wake of my passing, but they'd go to better use while

I can still hear them. Or is that too much kindness for one person to be allowed?

Wouldn't it be nice, every once in a while, to read some sort of evidence of heart? An occasional 'We kid, the guy's okay??' Unless you really don't, in which case you won't be sorry when that bear shoots me with a rocket launcher. Mark my words: the gossip-monger whose style closest resembles that of Don Rickles' mastery of tension and release will stay successful the longest. Because the salient rules of entertainment will always apply. And Don Rickles should know, because he helped write them.
[From The Huffington Post]
Maybe the issue is that everyone doesn't really think you're ok, Mayer. You don't have to please everyone and it's not even possible. Plus, The Internet is not stand up. We come across stories and have about a half an hour at most to write them up. People like Perez Hilton bang out crap stories in 15 minutes or less and don't have time to prepare and think out their opinions, and they don't really care. Add in all the commenters and message boards and you're bombarded with countless opinions, some nasty and downright prejudiced, coming from millions of people.
Just because we run a gossip blog doesn't make our hastily written judgment of you any more valid than the next person. You don't have to take it to heart. We understand that it can hurt, but it's up to you how you interpret it. Don't talk down to people saying they should change their writing style and become more understanding. Maybe you should stop caring so much. You're rich, famous, arguably talented and get to go home to Jennifer Aniston. Start figuring out how to be a better boyfriend to her and stop worrying about what the fools online are saying about you. She gets it much worse than you do anyway. If we stopped talking about you that would be even more disappointing now wouldn't it?
John Mayer is shown on 11/13/08 at the Keep a Child Alive benefit. Credit: WENN