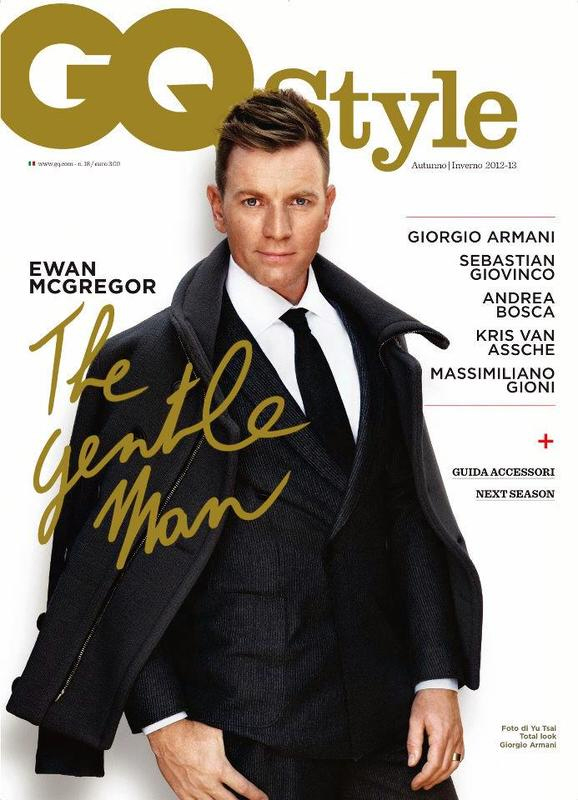 Ewan McGregor covers the newest issue of GQ Men's Style or GQ Style or whatever this is. I can't say I'm in love with the cover image, but I do like the rest of the pictorial. I think we're supposed to look at Ewan with those flowers as some kind of romantic hero, a lovely lad who will wait patiently and bring you flowers and be respectful. But the way Ewan is inappropriately touching and stroking the petals of the flowers IN EVERY PHOTO is making me think dirty thoughts. Ewan knows how to rile a lady up, doesn't he? This is not a respectful, patient gentleman. This is a dude who will bang you senseless in a gazebo. Surrounded by innocent flower! Flowers that think you're kind of slutty.
Okay, now I have to show you the trailer for Ewan's newest movie called The Impossible. It comes out in America in limited release in December, possibly so it could be an awards contender. I went into watching this trailer knowing only that it was about a family vacationing in Asia in 2004 when the tsunami struck. I ended up balls-out crying within one minute of the trailer. So… just prepare yourselves. Get a tissue ready. The film also stars Naomi Watts and three extraordinary-looking young actors. OMG.
*hands everyone a tissue* I TOLD YOU.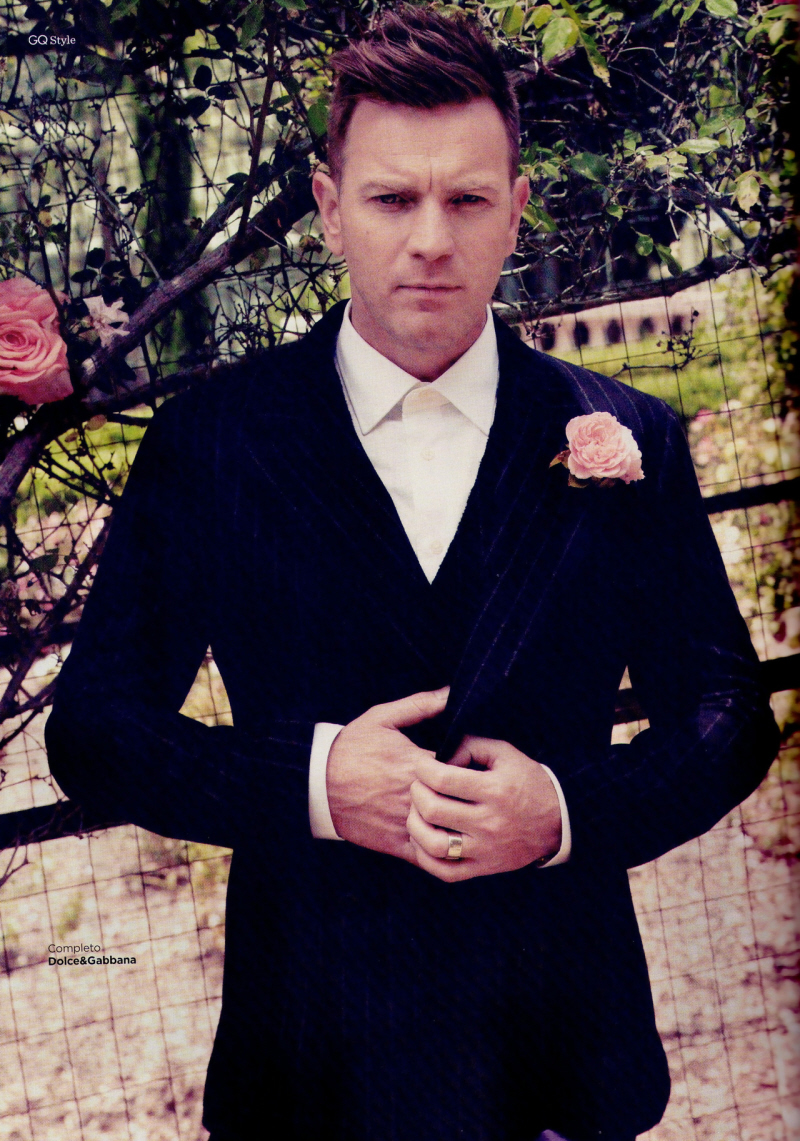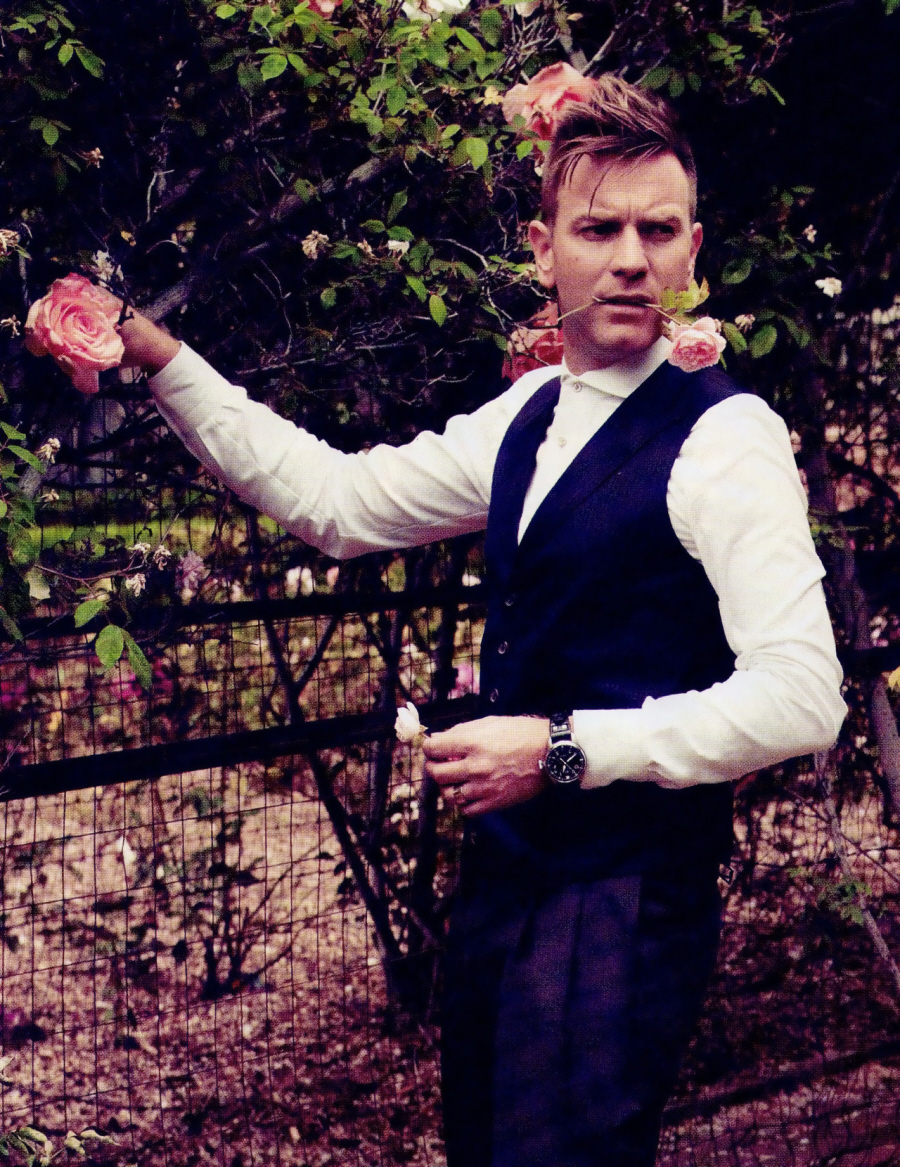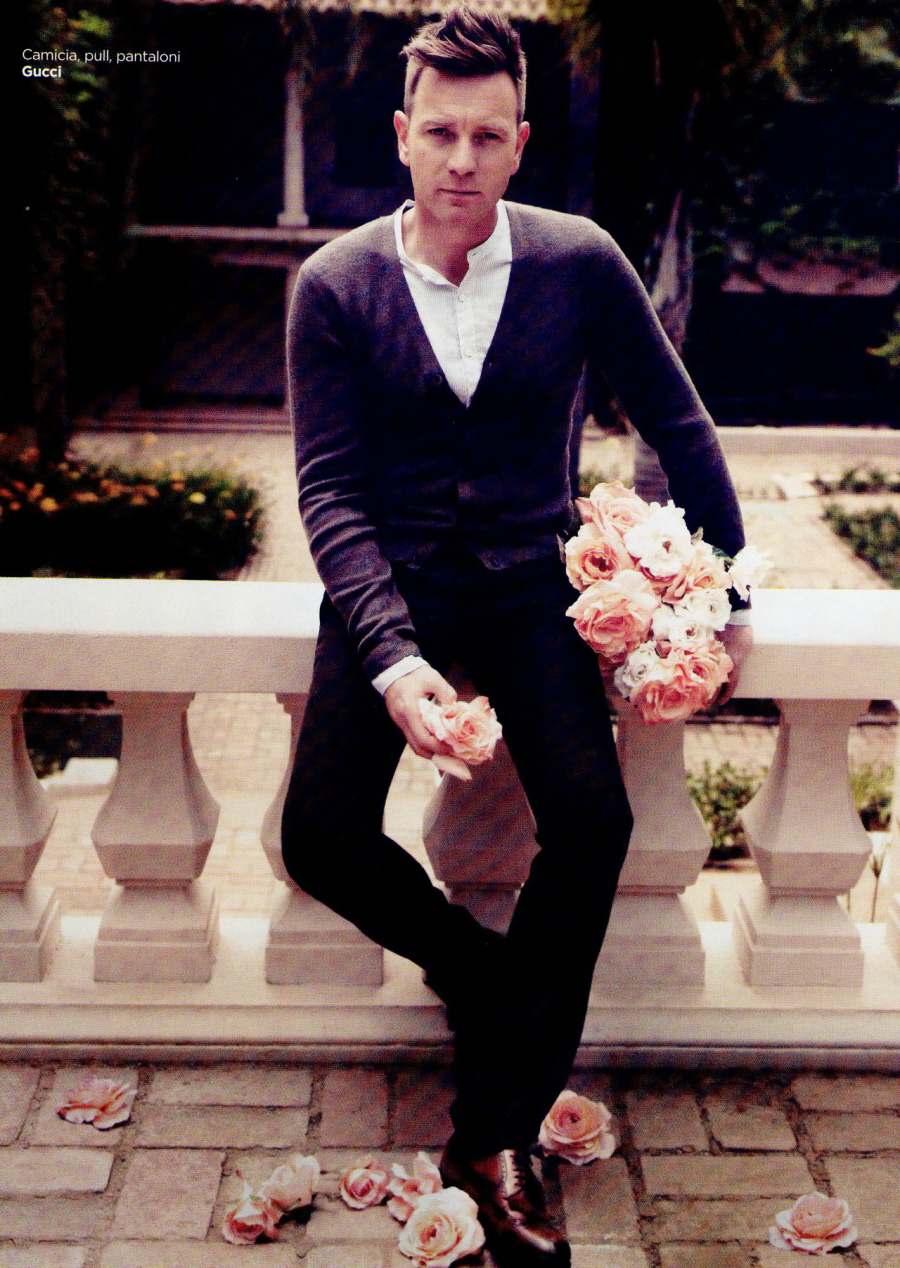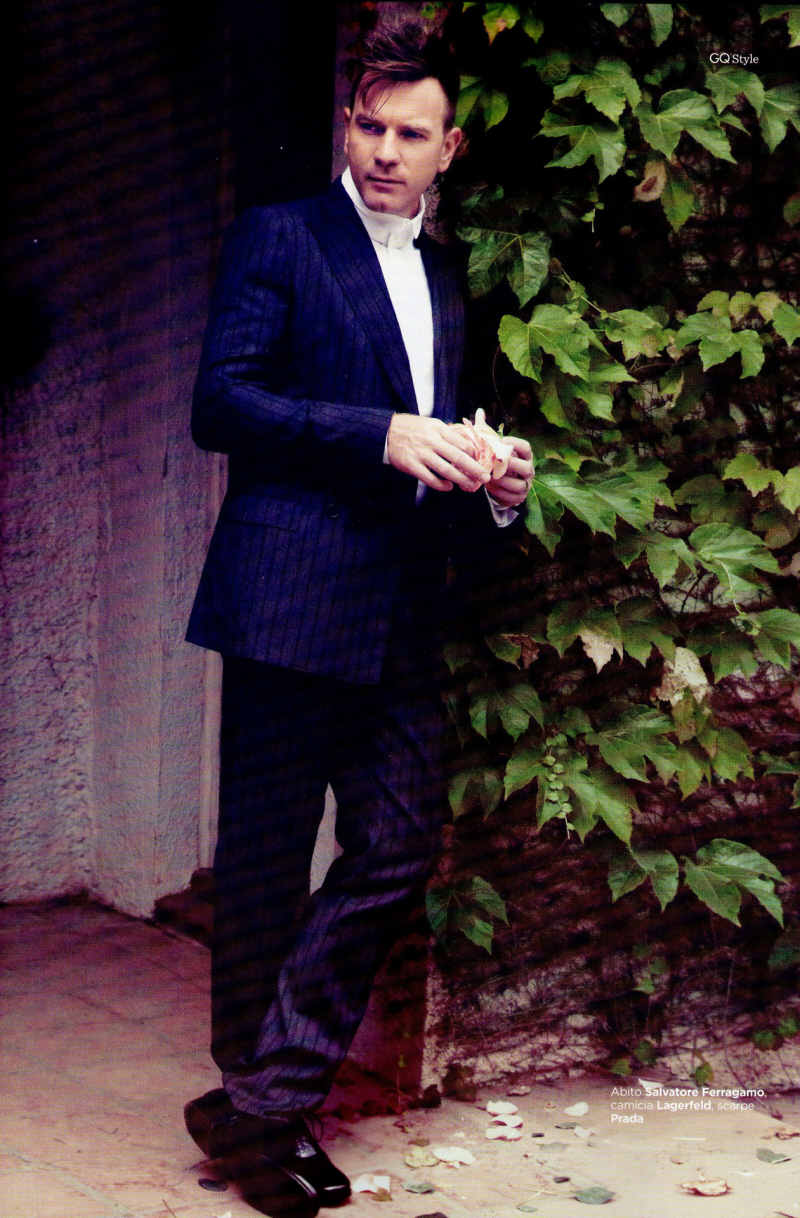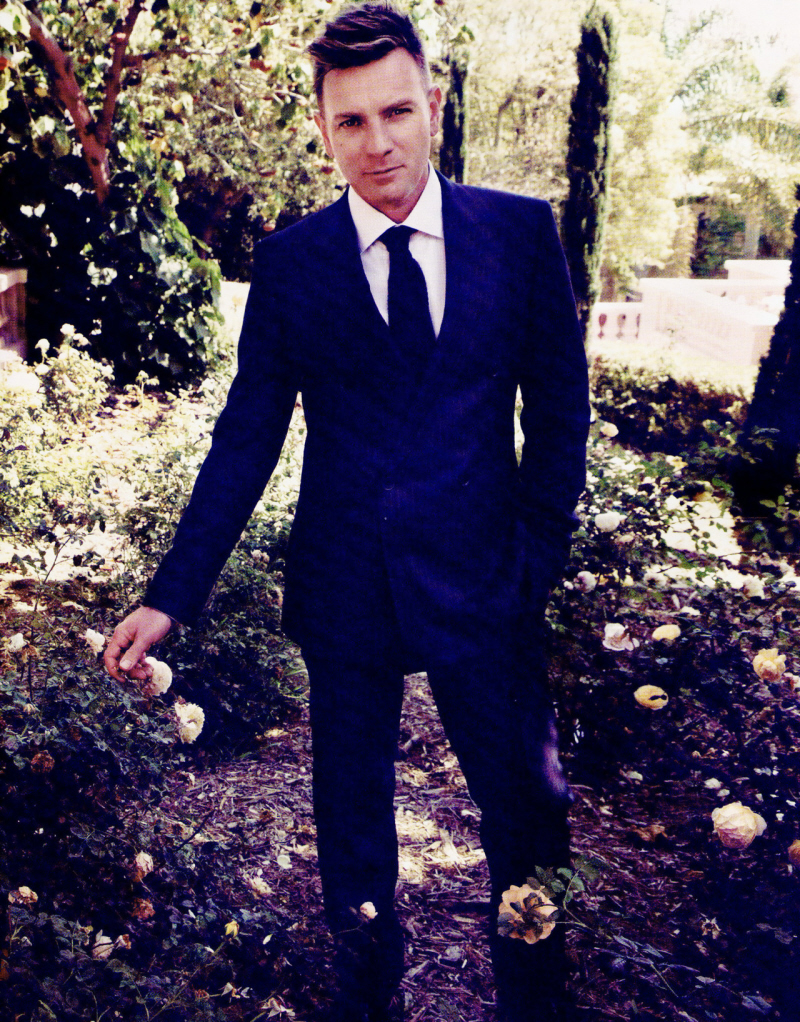 GQ Style photos/scans courtesy of The Fashion Spot.