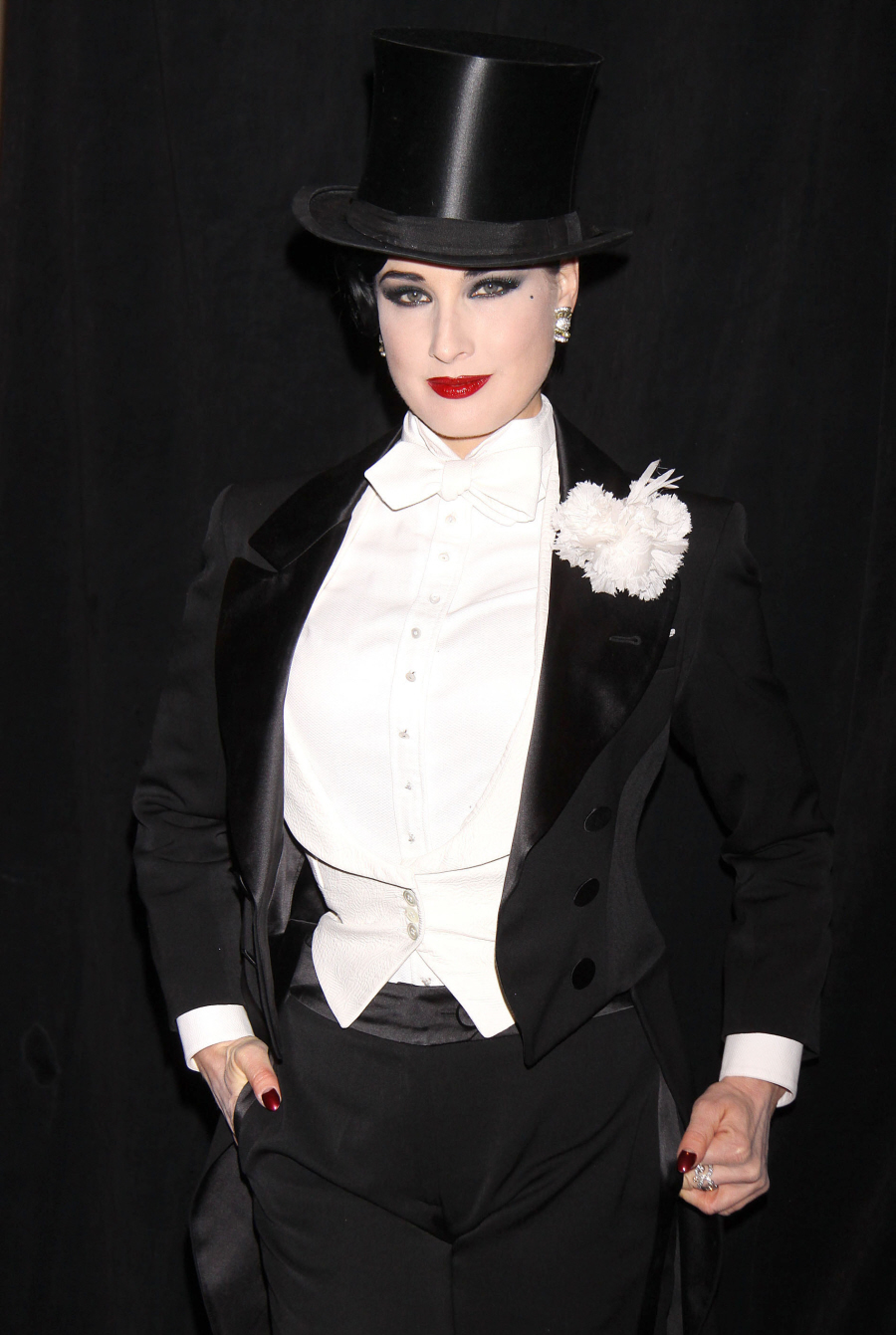 These are photos from Bette Midler's annual Halloween NYC party, which she throws as a benefit for the New York Restoration Project (NYRP), which helps fund city gardens and community development and such. Bette's been working with the NYRP for years and decades. This year, I think Dita Von Teese might have been the "hostess" or host or something. Look at Dita! Usually for Halloween, Dita dresses up like a "real girl" – as in, she'll wear jeans and a blonde wig instead of her usual, everyday pin-up costume. I like Dita in a formal tux – she pulls it off admirably. I would look like a total heifer in this.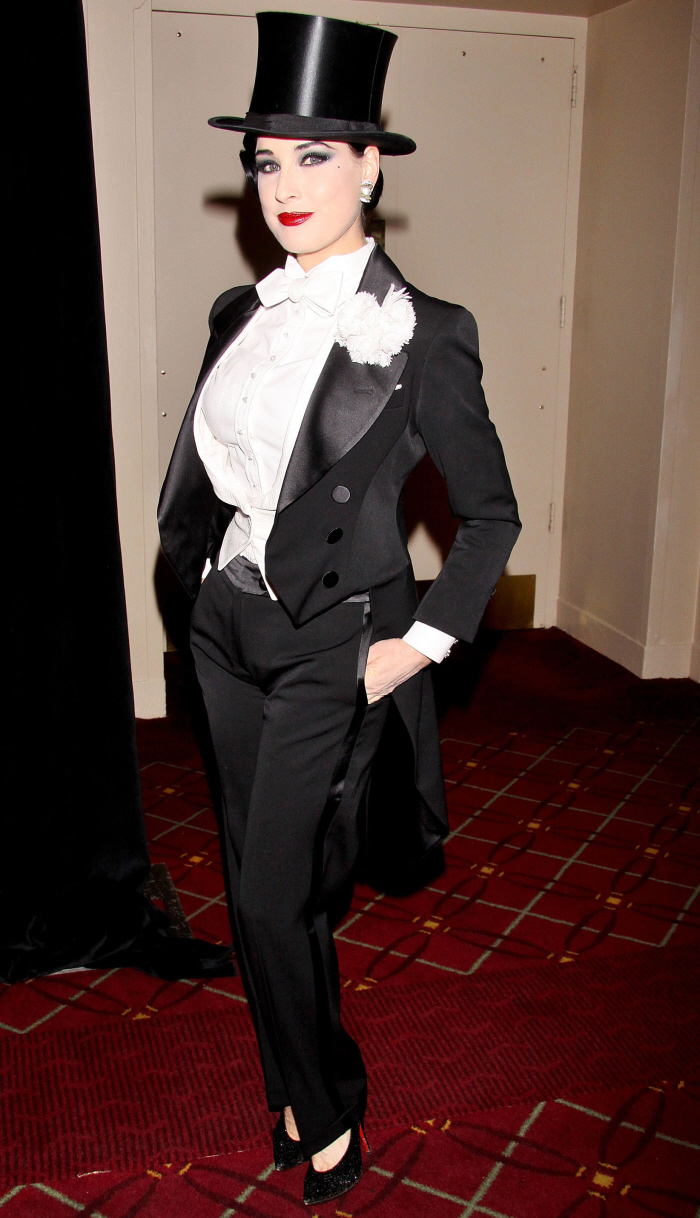 Here's Debra Messing as… Marie Antoinette…? I like this kind of costume – it feels like she put some thought into it and really tried to create a whole "look".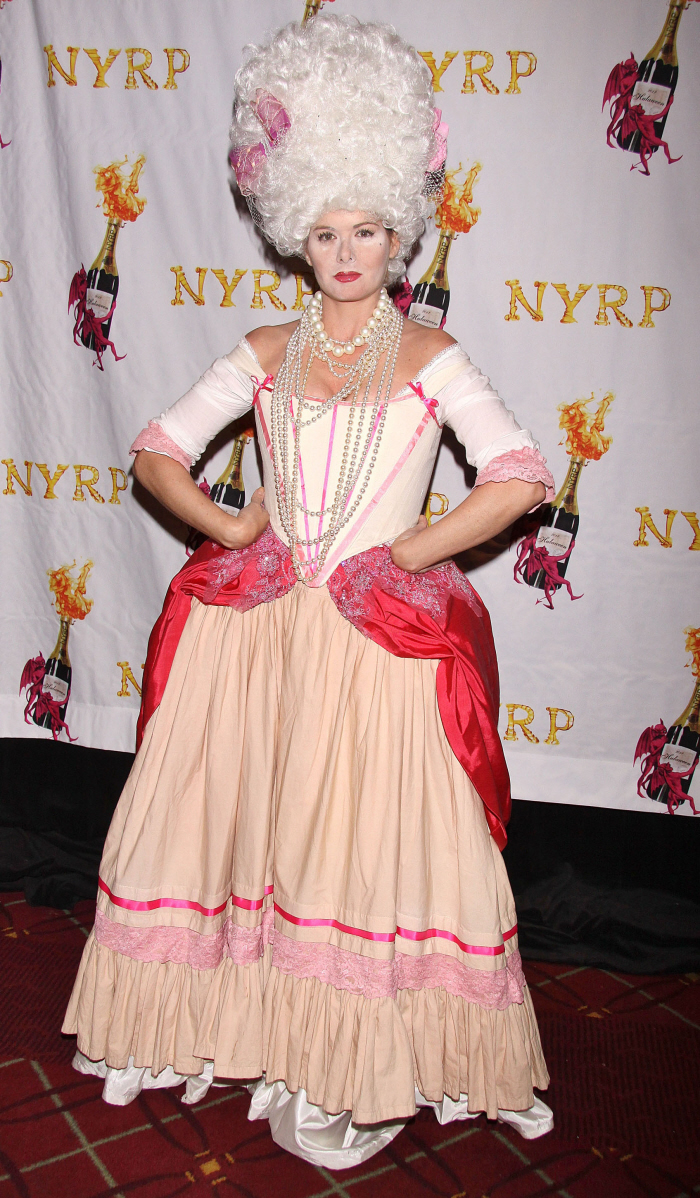 And here are Bette and Debbie Harry. Bette looks good, but I think Debbie is… um… too old to be dressing like this for Halloween.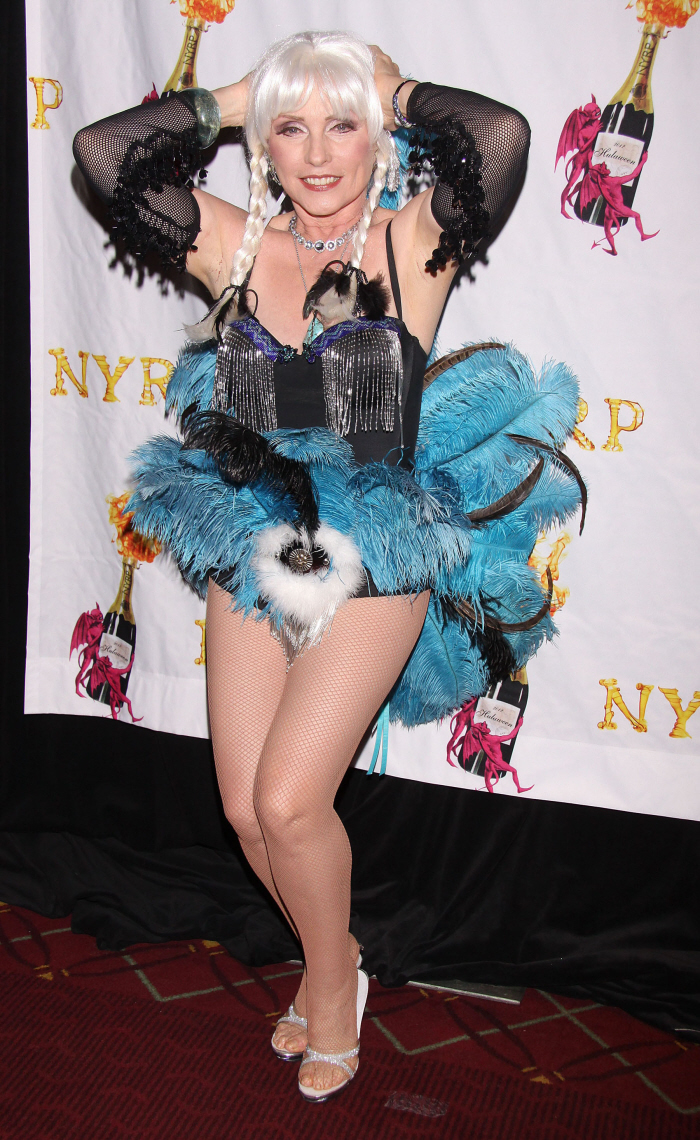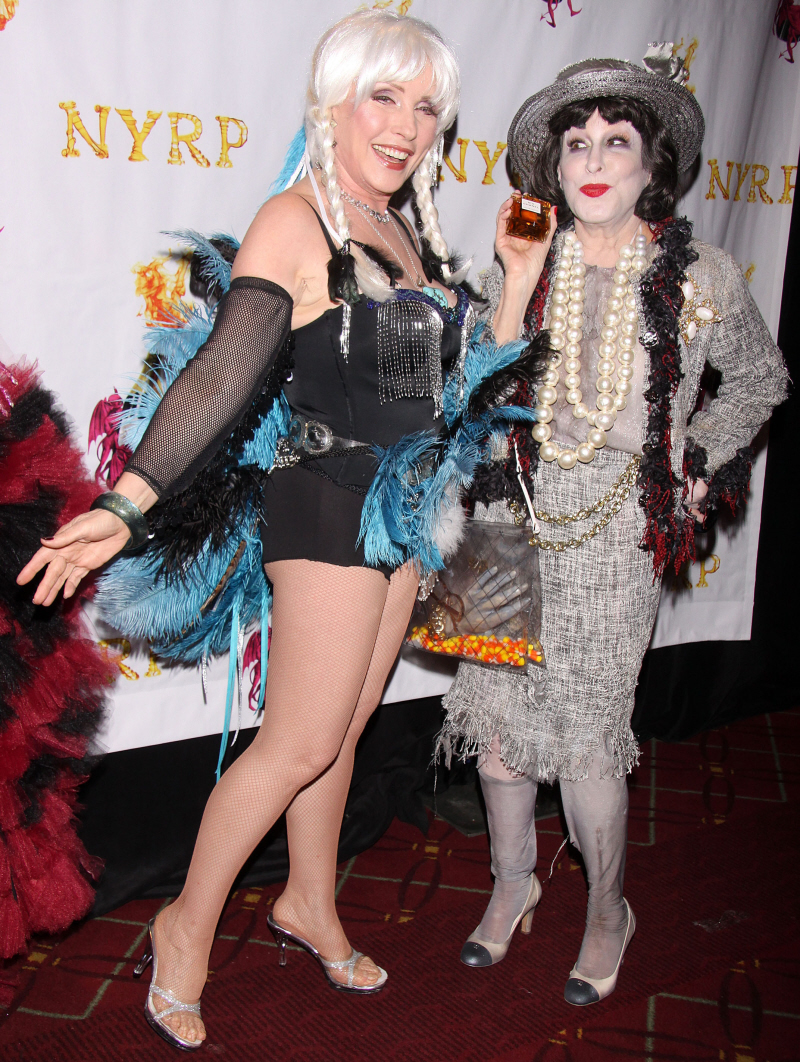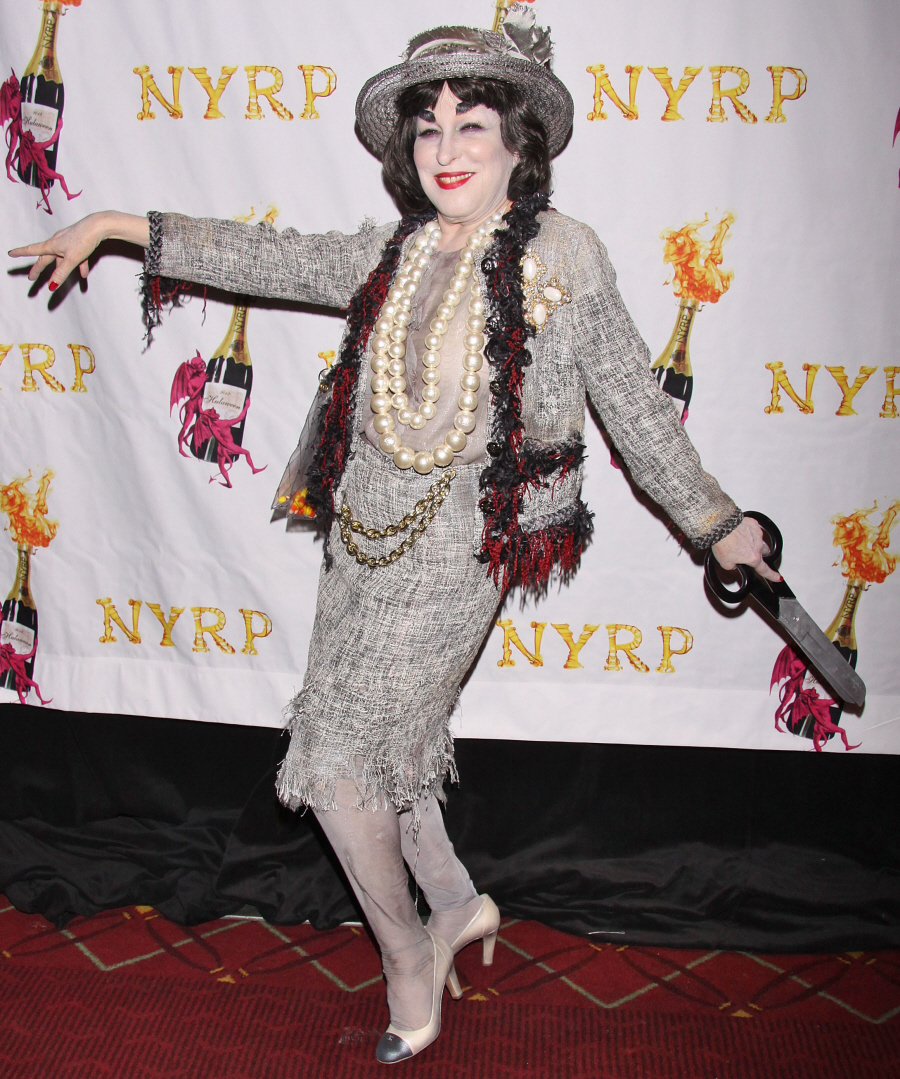 Photos courtesy of Joseph Marzullo/WENN.com.