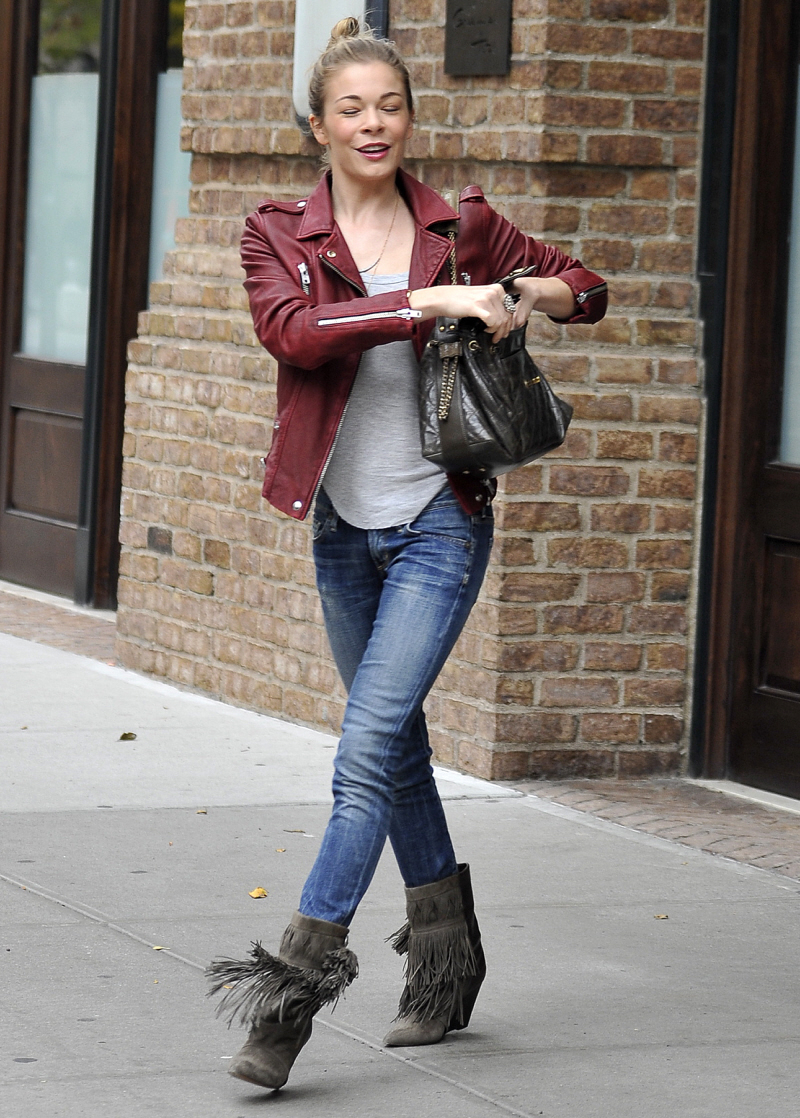 I was hoping that LeAnn Rimes would be at last night's CMA Awards, but… she wasn't? I can't find any photos of her, and no one is mentioning LeAnn in their coverage of the CMAs, so I guess she wasn't there. Too bad! So enjoy these photos of LeAnn from a week ago in NYC that I never got around to publishing.
The only thing shocking about this Star Magazine story about LeAnn is that someone should have written it a month ago, and there should have been some kind of significant follow-up from some legit entertainment outlets. In September, LeAnn announced that she was entering a "mental health treatment facility" to deal with her "stress and anxiety issues". Fair enough – I don't think anyone is really going to argue with the idea that LeAnn does NOT have some mental health issues, although we can quibble about the exact nature. The problem was that LeAnn claimed that she was seeking a 30-day treatment… but that she would be taking the weekends "off" from treatment to fulfill some tour dates. And then she kept giving all of these woe-is-me interviews to People and other outlets while she was supposedly seeking treatment, and then BAM, she was out of the "mental health facility" a few weeks earlier than scheduled. So what was it all about?
Alcohol? Drugs? An eating disorder? LeAnn Rimes didn't cite any of the usual Hollywood reasons for why she entered a 30-day treatment facility. That has lit up the rumor mill on the Internet, with some suggesting that the singer invented the entire thing as a twisted publicity stunt to garner public sympathy. While her reps strongly deny that's the case, there is little evidence she ever went anywhere.

LeAnn has endured years of bad press, thanks to her affair with then married Eddie Cibrian, followed by a very public feud with his ex-wife, Brandi Glanville, and frequent tirades against Twitter users. And her career hasn't' fared much better.

"She barely gets invited to anything anymore – not even the CMAs!" says an industry insider. "The country world disowned her, then her label dropped her."

Instead of writing new songs, some are whispering LeAnn chose rehab as the easiest way to revive her career, believing that people would take her side out of pity.

"She says she's a victim, but a victim of what?" snipes the source. Still, LeAnn maintains that her issues are real.
[From Star Magazine, print edition]
When Katie Couric interviewed LeAnn, it became clear that Couric had no real desire to try to pin LeAnn down on the details of this alleged mental health treatment, but I would have loved to see someone – ANYONE – ask LeAnn the direct questions: "Which mental health facility did you enter? Why did you say you were going for 30 days, yet you were done in less than 3 weeks, with weekends off? What kind of treatment did you receive?" And before you say that it's none of my business… yeah, LeAnn has made it pretty clear that it is our business. She's been on a "post-treatment" publicity binge and openly discussing her epic mental health problems because she wants us all to see her a victim. But she's not providing any details because they don't seem to back up her story.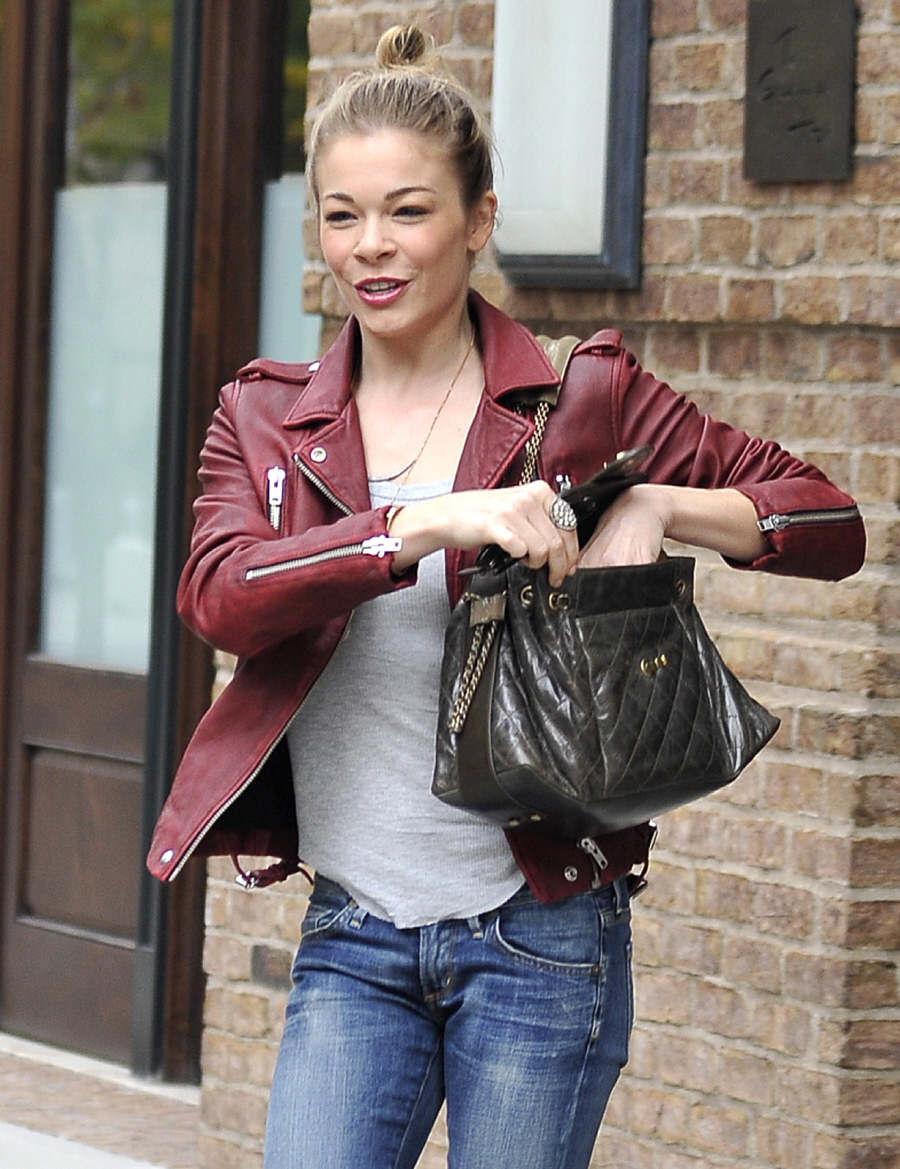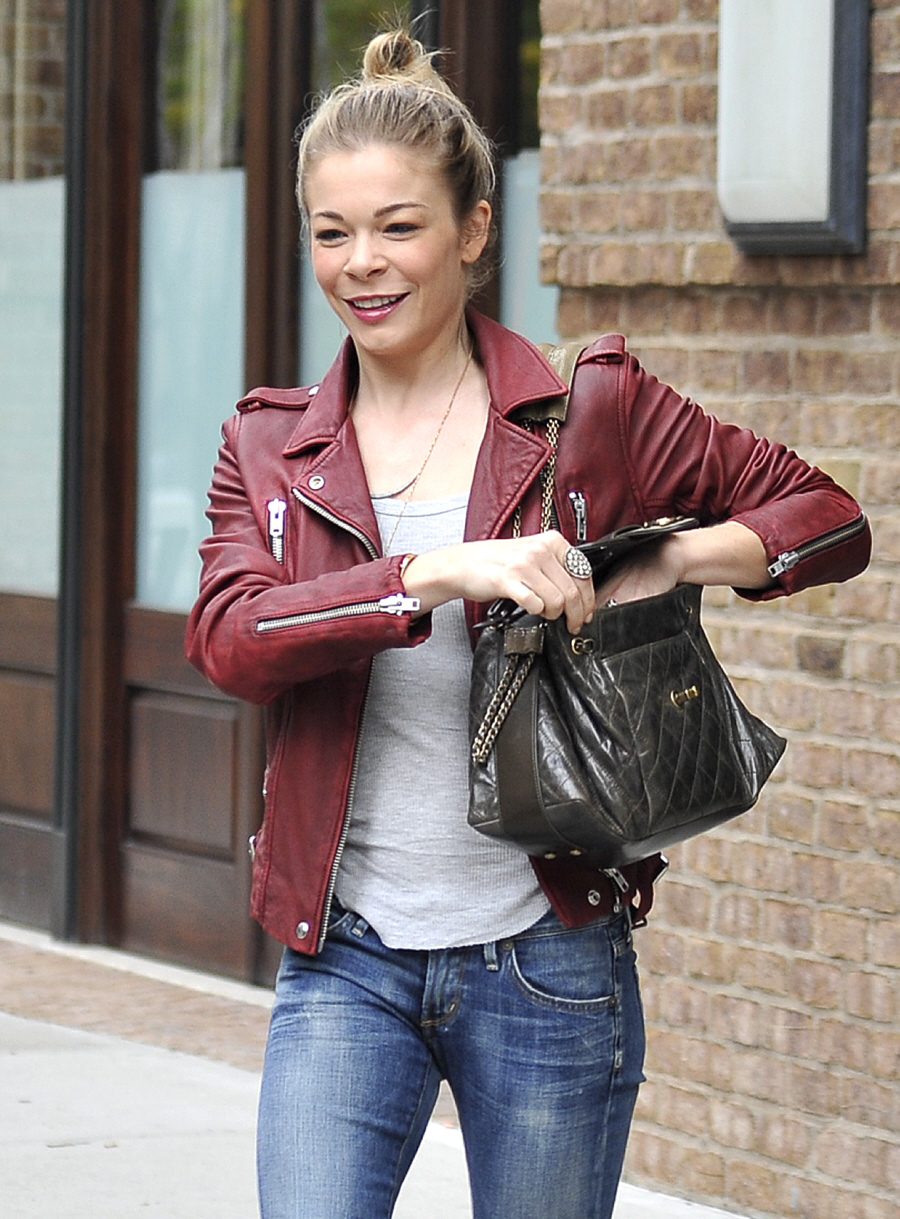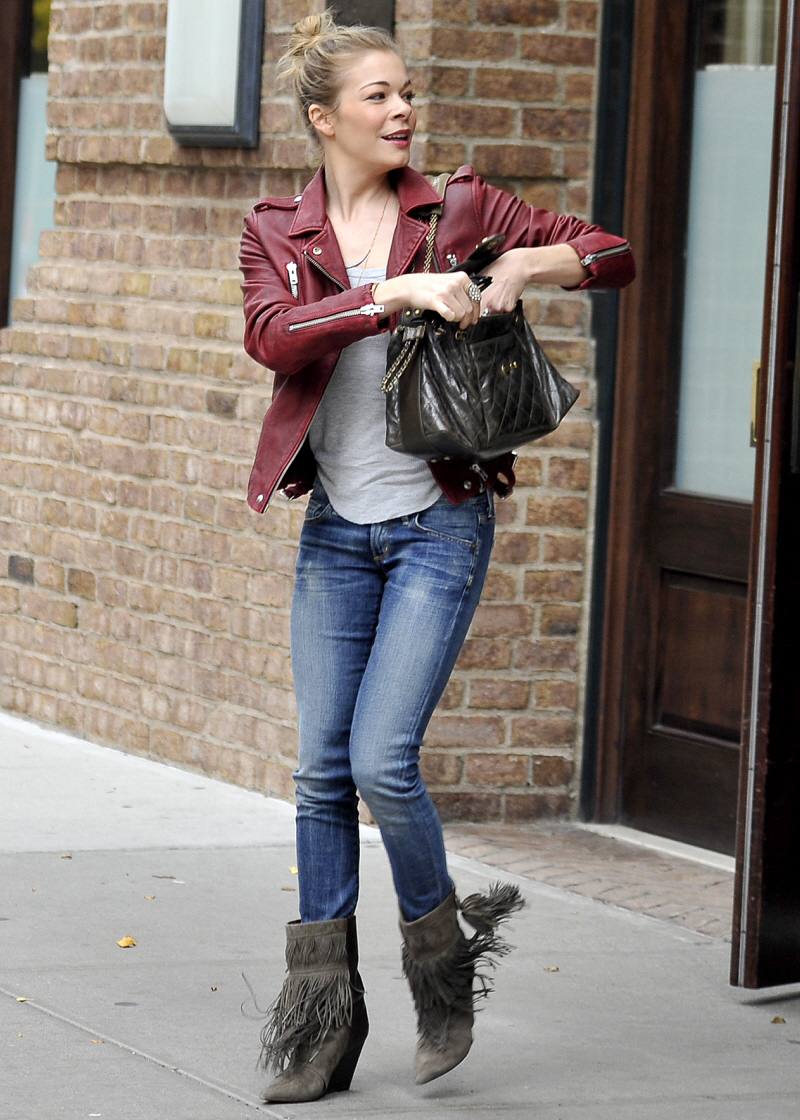 Photos courtesy of WENN.