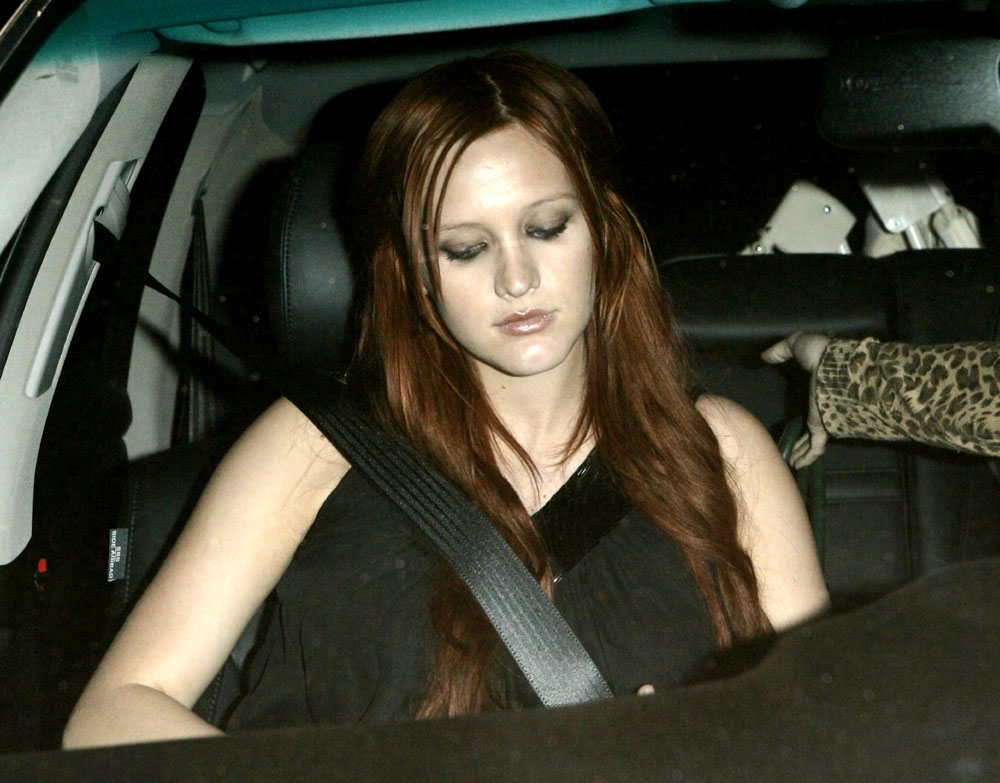 Remember when Ashlee Simpson and Pete Wentz got married, and the rumor mill said they had a hard time selling their wedding photos to magazines? People Magazine did put them on the cover- with an inset of Ashlee's big sister Jessica and her boyfriend, Tony Romo. The buzz was, covers of Ashlee and Pete didn't sell. That rumor is popping up again as the couple get ready to sell photos of their new baby, Bronx Mowgli Wentz.
ASHLEE Simpson and Pete Wentz are trying to drum up some cash by selling photos of their baby, Bronx Mowgli – but so far, no takers. A celebrity weekly insider told Page Six, "Pete and Ashlee have approached every single celebrity magazine with offers to sell their first photos, but nobody wants them. Covers of them tend not to sell well." A rep for Simpson denied it.
I guess nobody told Ashlee and Pete that the whole point of selling pics of your kid to the magazines is to defuse the lengths to which the paparazzi will stock you to get a coveted photo of the tot. At least, that's how Brad Pitt explained it when he was on Larry King Live last week. I haven't seen any evidence that photogs have been stalking the couple or staking out their home to get shots of the baby, so it doesn't surprise me if there are no takers on their offer. Personally, I could take them or leave them, but I wouldn't mind taking a peek at a photo of the baby. For some reason I envision him with Pete's hair. They could always go the Gwen Stefani/Salma Hayek route and just issue a baby photo over the AP newswire for free.
Ashlee before and after: Above leaving an L.A. restaurant the week before giving birth. Photo credit: FAME. Below, her first public appearance just a few weeks after having Bronx Mowgli. She looks happy but very tired. Photo credit: Bauergriffin.