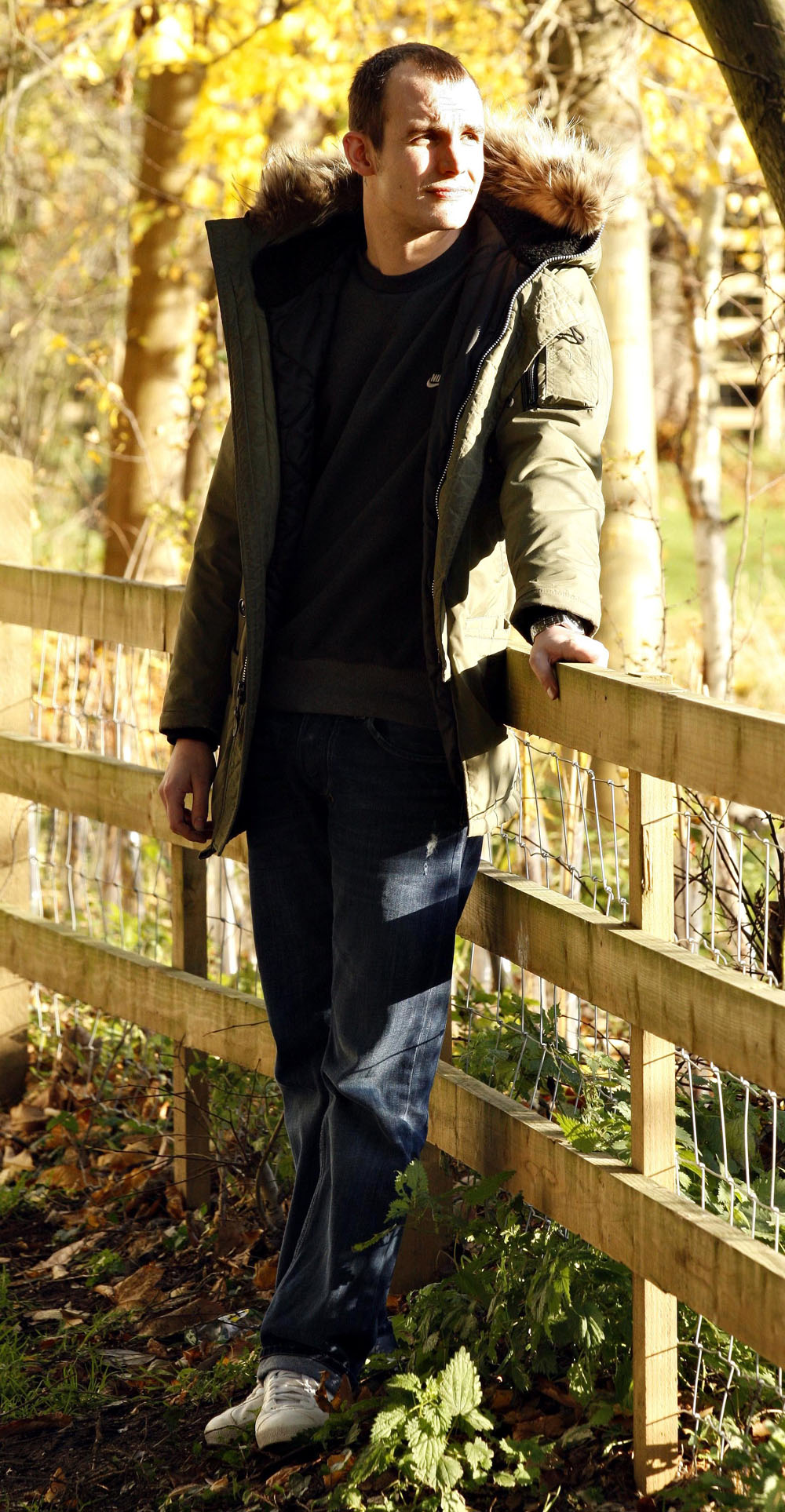 Prince Charming himself: Blake Fielder-Civil at the court-ordered rehab facility, just before failing a drug test and being sent back to prison. Photo credit: FAME.
It couldn't happen to a nicer guy. Upon his recent return to the pokey after failing a drug test, Mr. Amy Winehouse was the victim if a jailhouse beatdown. Somewhere, Mitch Winehouse is having a good chuckle over this one.
JUNKIE BLAKE FIELDER-CIVIL has been moved to a softer jail after a lag attacked him just 48 hours after he was banged up.

Fielder-Civil, 26, was beaten up over his treatment of troubled wife AMY WINEHOUSE, 25.

He was moved from London's tough Pentonville Prison to Edmunds Hill Jail in Suffolk last weekend amid fears for his safety.

A source said: 'Some lads don't appreciate men who don't treat their women well. Blake got a bit of a kicking and was moved away from a gang who were after his blood.'

Fielder-Civil returned to jail last week to continue serving his sentence for assault and trial-fixing.

He broke his early release terms after failing a drug test.

Before going back to jail he visited Amy in hospital. She had collapsed on a drink and drugs bender after a row with him on the phone.

Pals believe he took her drugs.
Doesn't he like to pass himself off as some kind of pub brawling tough guy? They shouldn't have moved him to a "softer" jail. I'd like to see him moved to that jail where Anne Hathaway's ex-boyfriend is – the one that is so disgusting he's vomiting blood. Yeah, that sounds about right. This beatdown was a long time coming, if you ask me. Let's not forget why he went to jail in the first place- for the severe beating of a pub owner, and his role in paying off a witness to that beating. Now, if someone could just slap some sense into his wife….