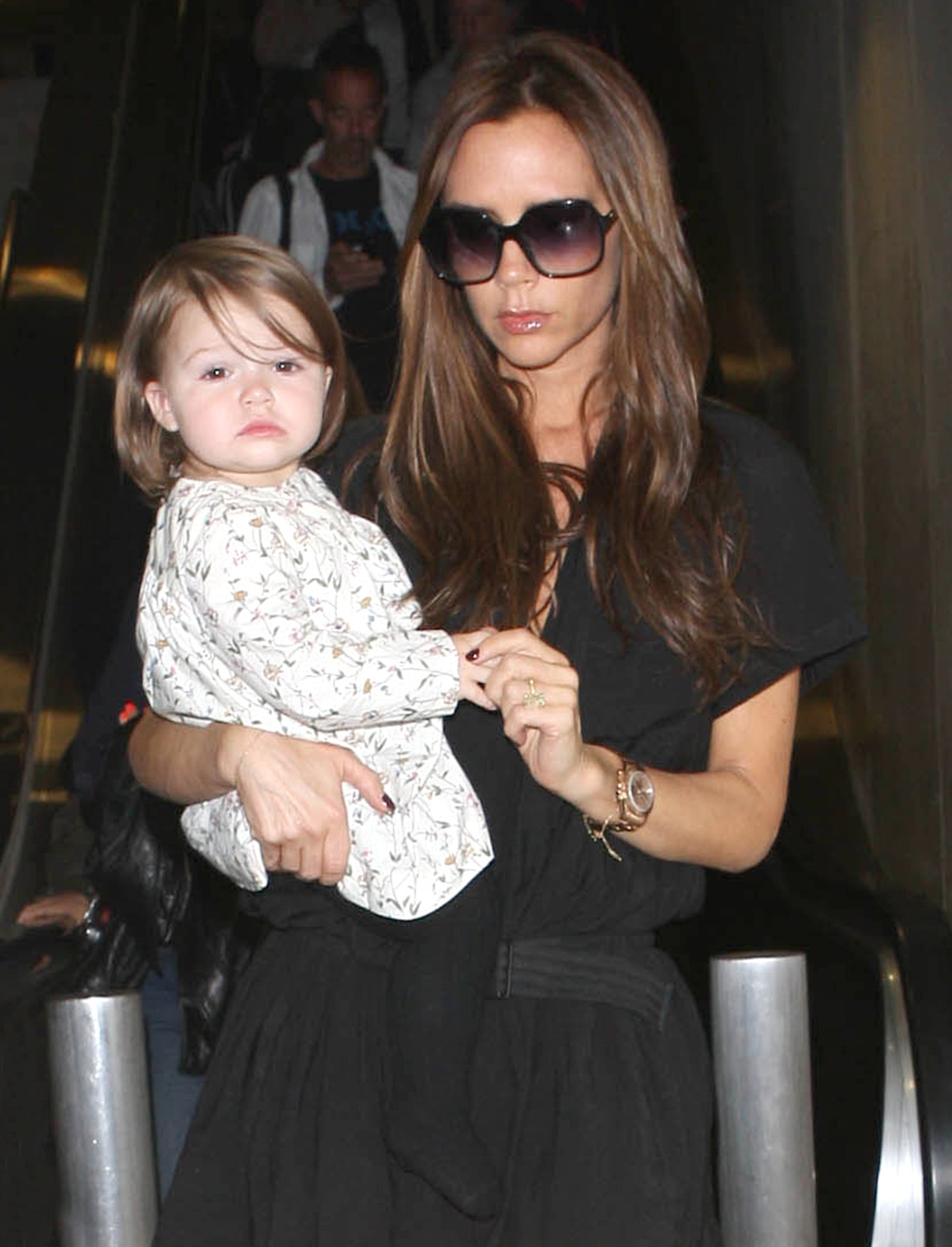 Even though I cover Harper Beckham photos all the time, and I'm often talking about her awesome baby style (like she has anything to do about it!), I've never really noticed before now that Harper never wears the same baby clothes twice. But seriously, she never does. She always wears new, never-before-seen baby clothes. At least when she's out in public, that is. Maybe she has a Baby Gucci romper or a Baby Chanel minidress that she always wears when she's just chillin' at home. But Radar and The Mail claim that Harper has NEVER been photographed in the same outfit twice, and that at 15 months old, her baby wardrobe is probably worth $8000.
Talk about being a baby fashionista! Little Harper Beckham has never been photographed in the same outfit twice, sometimes even upstaging her designer mom Victoria Beckham with her fashion ensembles.

The youngest of Victoria and David Beckham's four children has a wardrobe estimated to be worth a stunning $8,000, according to The Daily Mail.

That's four times more than the amount an average American adult woman spends on clothes.

Some examples from Harper's fabulous closet: dresses by Mare Chantal ($156), Little Marc Jacobs ($285) and Stella McCartney Misty ($136), tights by Chloe ($48), and a sweater by Bonpoint ($160).
Yeah… $8000? For real? I think it's a lot more than that. The Mail has a much more extensive breakdown of What Harper Wore and how much all of those items cost. The Mail is great about doing breakdowns like that – they've famously done those cost-analysis breakdowns for Duchess Kate's extensive wardrobe as well. The problem is that Kate's wardrobe is being paid for by Prince Charles and "the people". Harper's wardrobe is being paid for by her mom and dad, plus I'm sure Harper gets freebies too. I can't really fault Victoria for buying Harper so many expensive baby clothes – this was her dream, to have a daughter to spoil and dress like a doll. My only hope is that Posh is donating all of Harper's gentle-worn clothes to some kind of charity.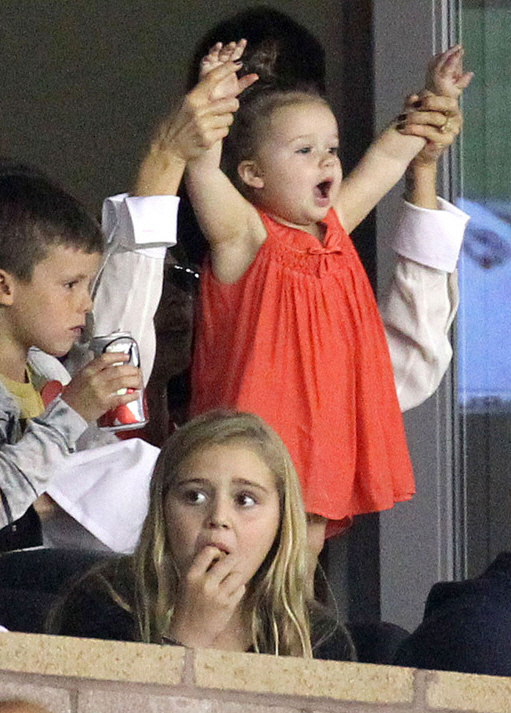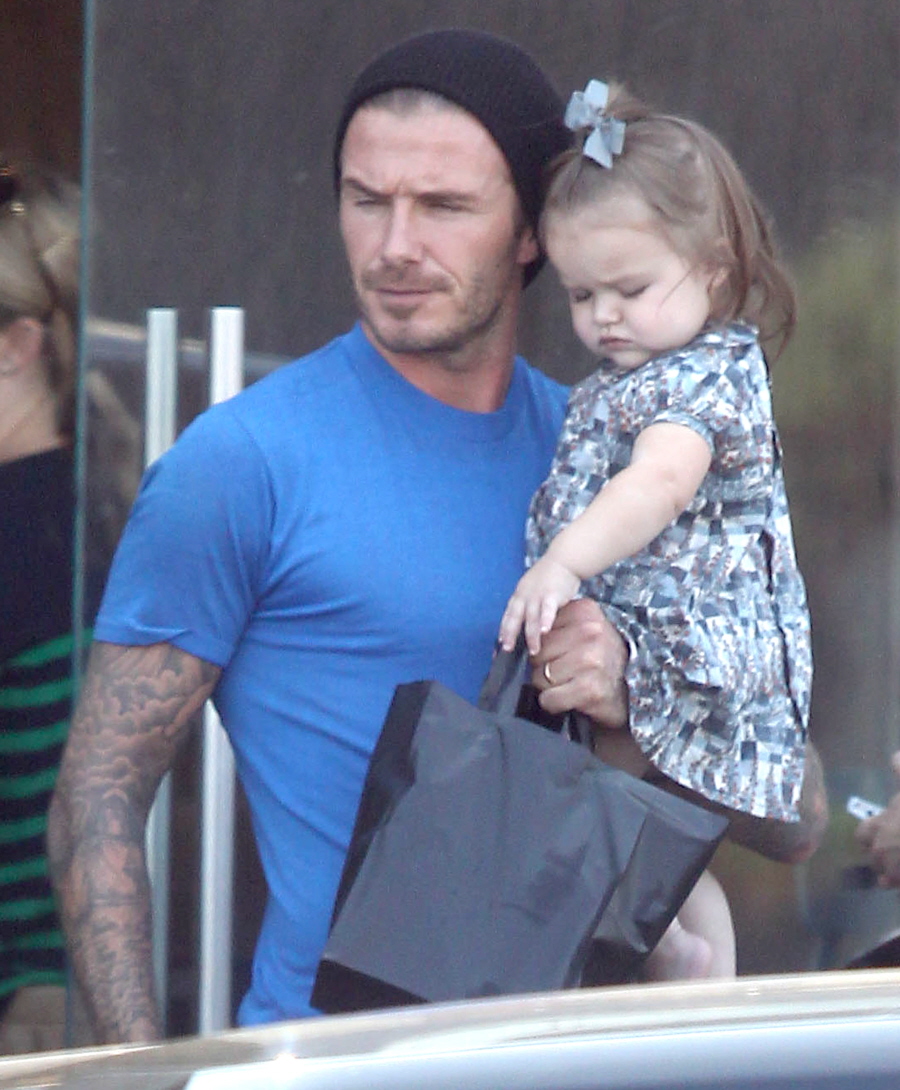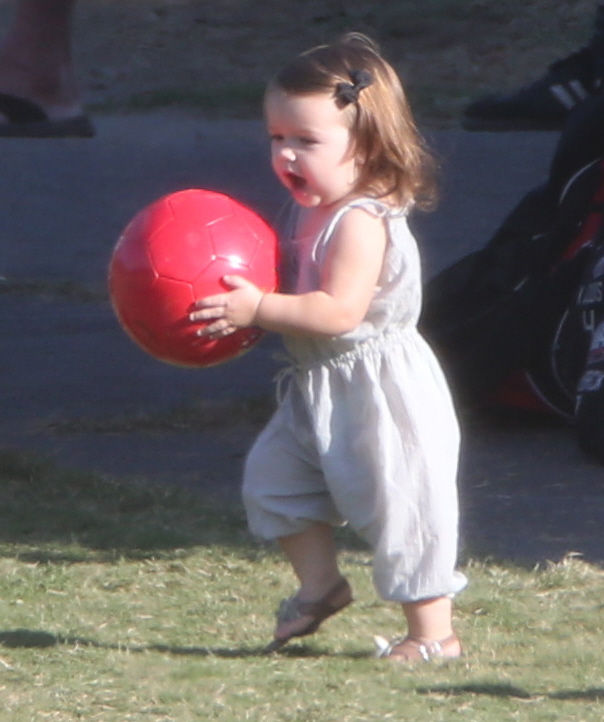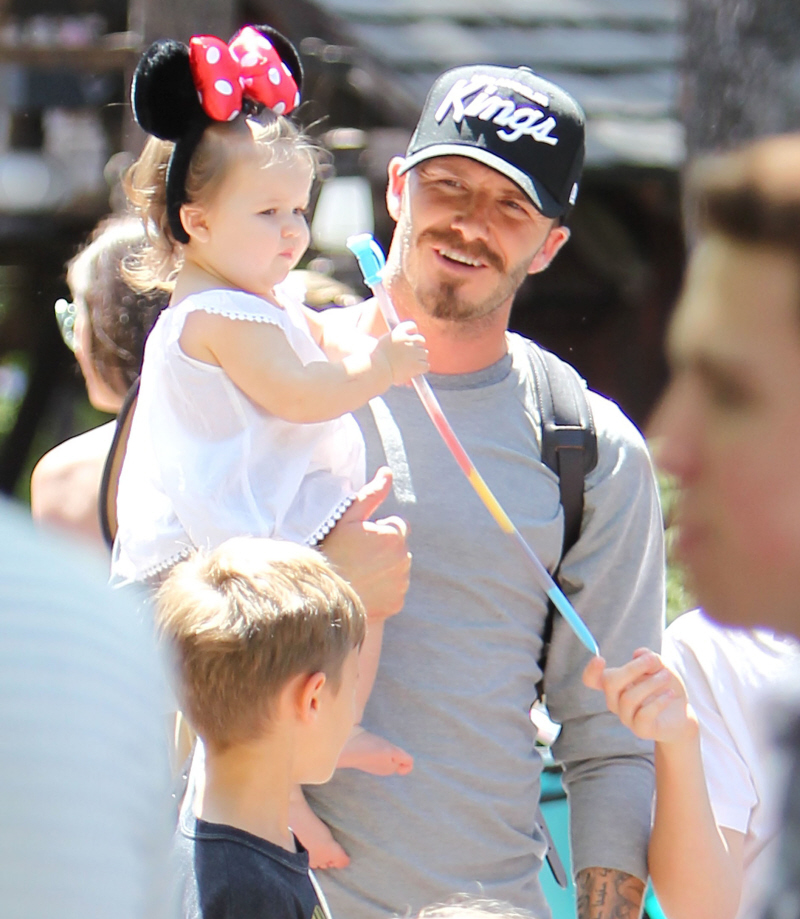 Photos courtesy of WENN, Fame/Flynet.