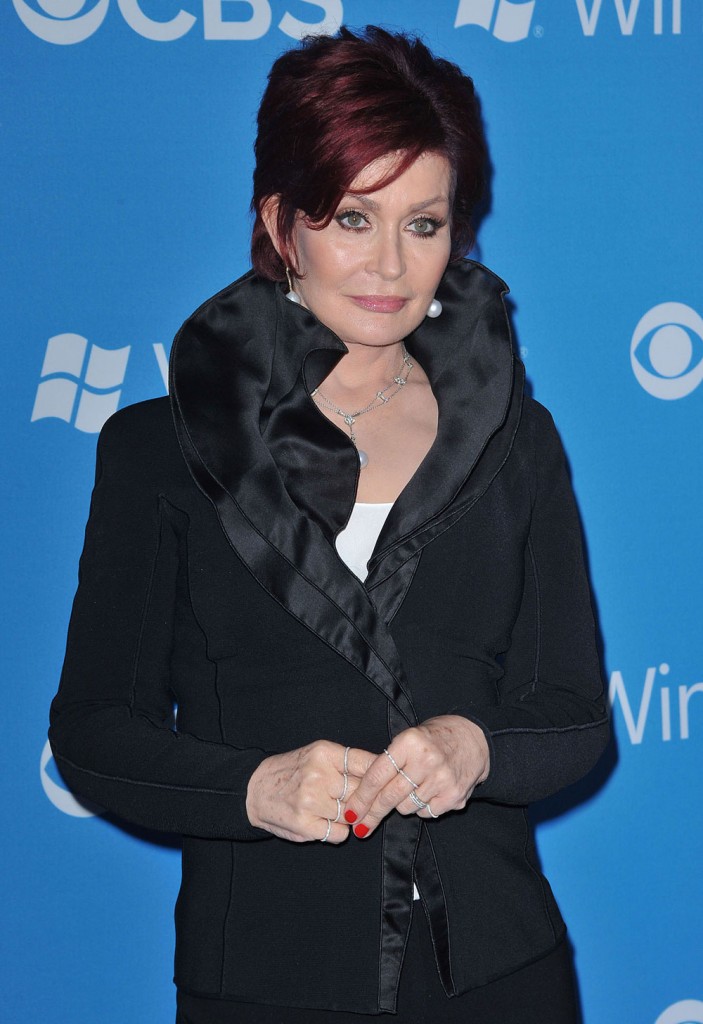 Sharon Osbourne, 60, is a colon cancer survivor. She was diagnosed with colon cancer in 2002, at which time she was told her prognosis was just 33% given that the cancer had spread to her lymph nodes. We saw Sharon's cancer battle on MTV's The Osbournes, which was airing at the time. (It's hard to believe that they were the first reality show family, given the torrent of crap that has followed.) It's 10 years later, Sharon has had many, mostly cosmetic, surgeries since, and she's had yet another one in her battle against cancer. In a new interview with Hello! Magazine, Sharon reveals that she had a double mastectomy after a test showed she had a mutation in the breast cancer gene. Apparently she didn't have cancer in her breasts, but a mutation in that specific gene means that she has a 45% or higher chance of developing cancer before age 70. Sharon had breast implants which were removed in 2011 due to complications. In this latest surgery, her natural breast tissue was removed as a prophylactic measure against potential breast cancer.
She said: 'As soon as I found out I had the breast cancer gene, I thought: "The odds are not in my favour."

'I've had cancer before and I didn't want to live under that cloud: I decided to just take everything off, and had a double mastectomy.'

The gruelling 13-hour operation, which can take between three to six weeks to recover from, was approved by her doctor after she made the discovery.

Mrs Osbourne said genetic tests showed she had inherited a gene fault which increased the risk of breast cancer.

Some people with these gene faults, who often have a strong family history of the disease, can have a 45 to 65 per cent chance of developing breast cancer before the age of 70.

She added: 'For me, it wasn't a big decision, it was a no-brainer. I didn't want to live the rest of my life with that shadow hanging over me.

'I want to be around for a long time and be a grandmother to Pearl. I didn't even think of my breasts in a nostalgic way, I just wanted to be able to live my life without that fear all the time.'

But despite the deeply invasive treatment and gruelling recovery time, the star said she did not feel sorry for herself.

She added: 'It's not "pity me", it's a decision I made that's got rid of this weight that I was carrying around.'

Her account, given in an interview with Hello! magazine, also included details about how breast implants to increase her chest size to 34DD had leaked into her stomach wall.

In a 2010 interview she said she regretted having them and said it was 'like having a waterbed on your chest'. And last year she revealed she had been forced to remove the implants after discovering they were faulty.

The star, who has had cosmetic surgery on her face, stomach and legs, now says it has put her off having further work done.

She said: 'Sometimes I'll see a photo and I'll think, "My face looks plastic"; it can look so unnatural from certain angles. Now I am definitely, definitely done. You can't buy your youth back, no matter how much money you've got. I won't be going under the knife again.'

Mrs Osbourne has admitted spending £300,000 on cosmetic surgery, earning her the title of Queen of Nip and Tuck in a 2008 poll.
The Daily Mail's excerpt from Hello's article doesn't specify whether Sharon had reconstructive surgery yet, or if she intends to, but I'm assuming she will. (This issue of Hello is not yet available digitally or I would check.) I liked what she said about how her face looks plastic and how you can't buy youth back. At least she's realistic about it. As for her double mastectomy based on one faulty gene – it sounds extreme to me, but I've read that the risk of cancer is very high with that particular gene mutation. Some women who have family histories of breast cancer, and who learn that they have a defective BRCA gene, chose to have their breasts removed. (There are two genes which can predict an increased risk of breast and ovarian cancer, you can read more facts about them here. Also here's a link to a first person account from a woman who chose to have a prophylactic double mastectomy at 28.) Sharon knows that cancer can spread and she doesn't want to take that chance.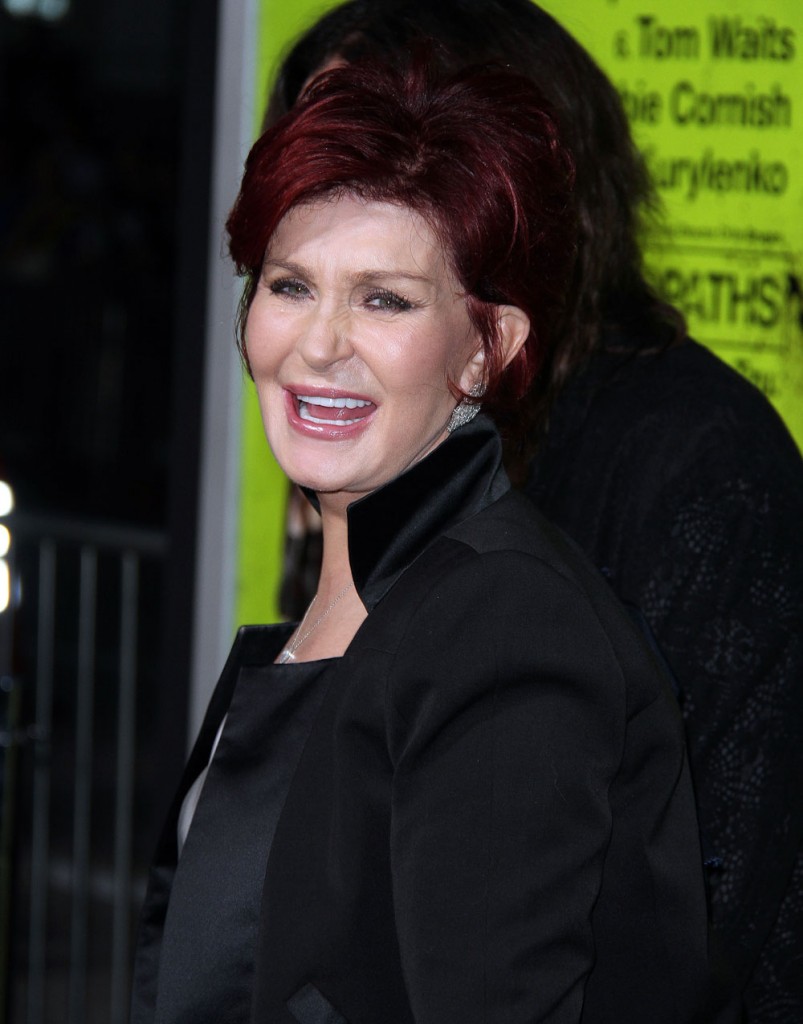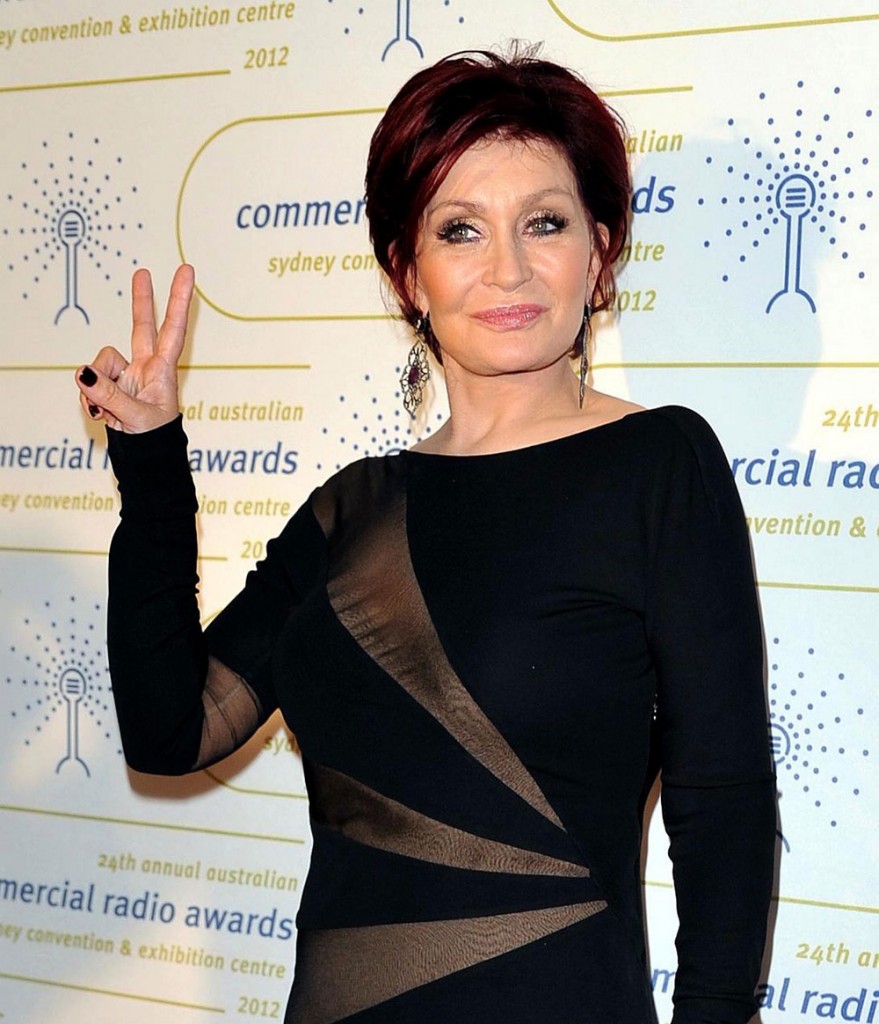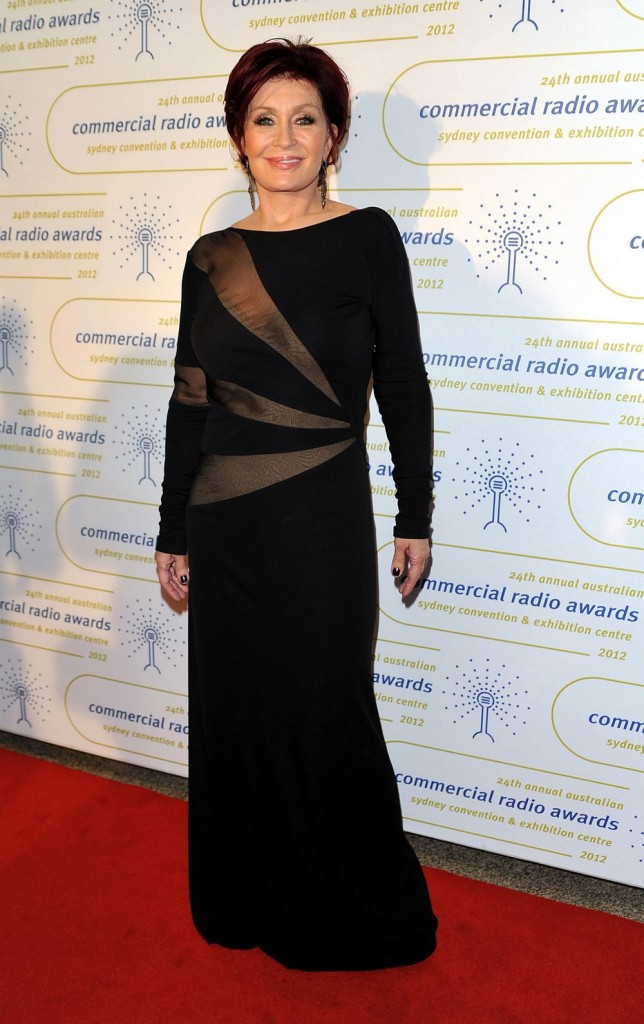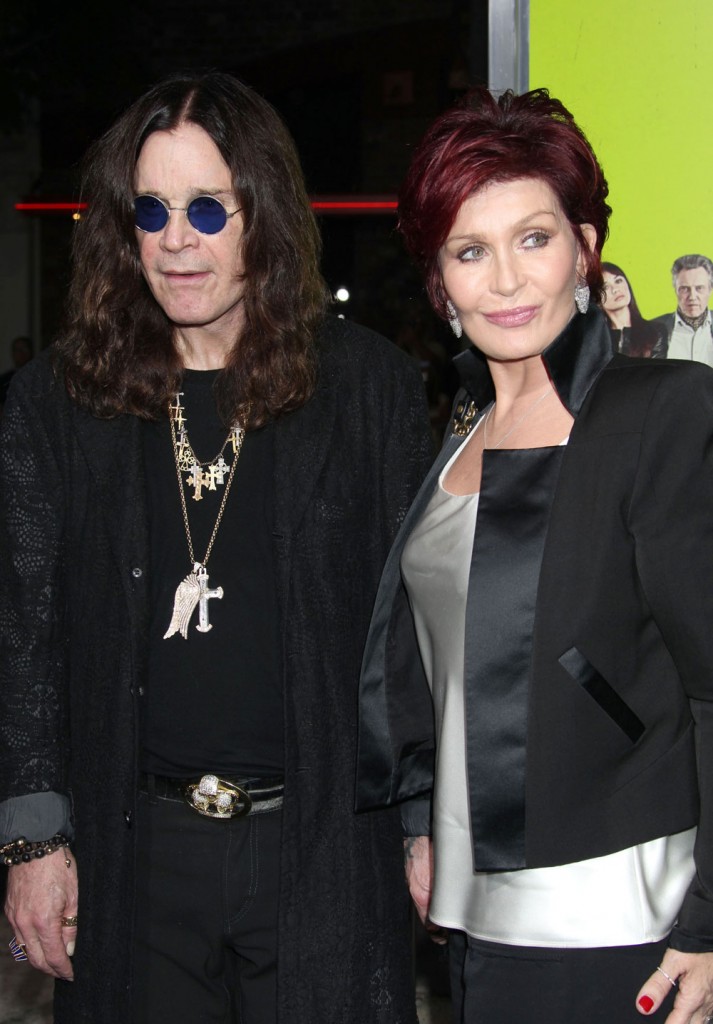 Sharon is shown on 9-19-, 10-2 and 10-13-12. Credit: FameFlynet and WENN.com