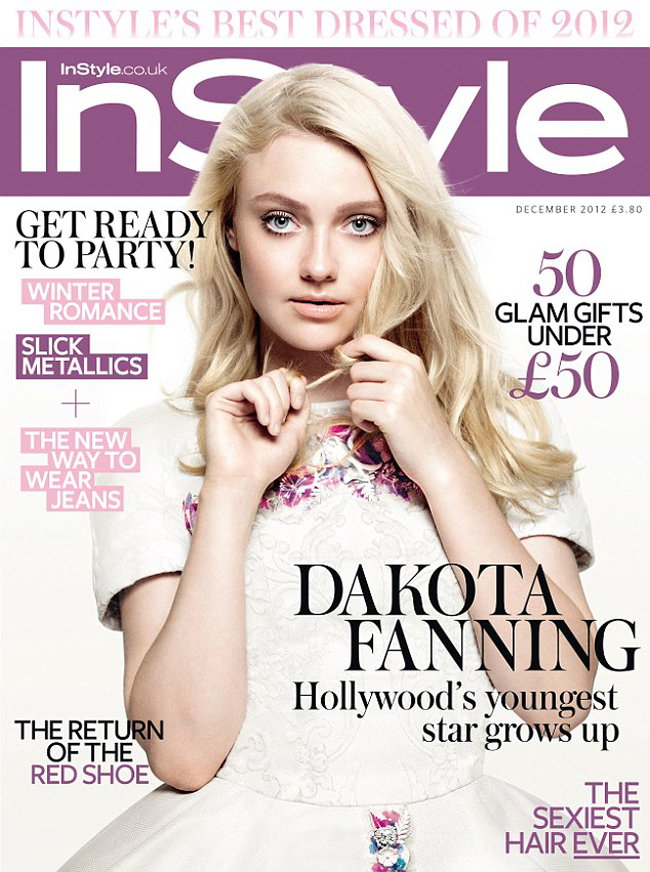 Dakota Fanning covers the December issue of InStyle UK to promote her role as creepy Jane in Breaking Dawn: Part 2, and the cover shot itself features a white jacquard Chanel dress. Dakota looks very beautiful, youthful, and sweet here. I have mixed feelings about the other photo, which shows Dakota in a Dolce & Gabanna corset, a Roberto Cavalli skirt (which is gorge), and cat ears. I really think we could have done without the cat ears, but I get that the stylists wanted her to look youthful (she's still just 18 years old) even though she's going semi-risque with the corset. The interview isn't very heady but does include a question about Kristen Stewart's affair with Rupert Sanders and the resultant crumpled heart of Sparkles. Here are some excerpts: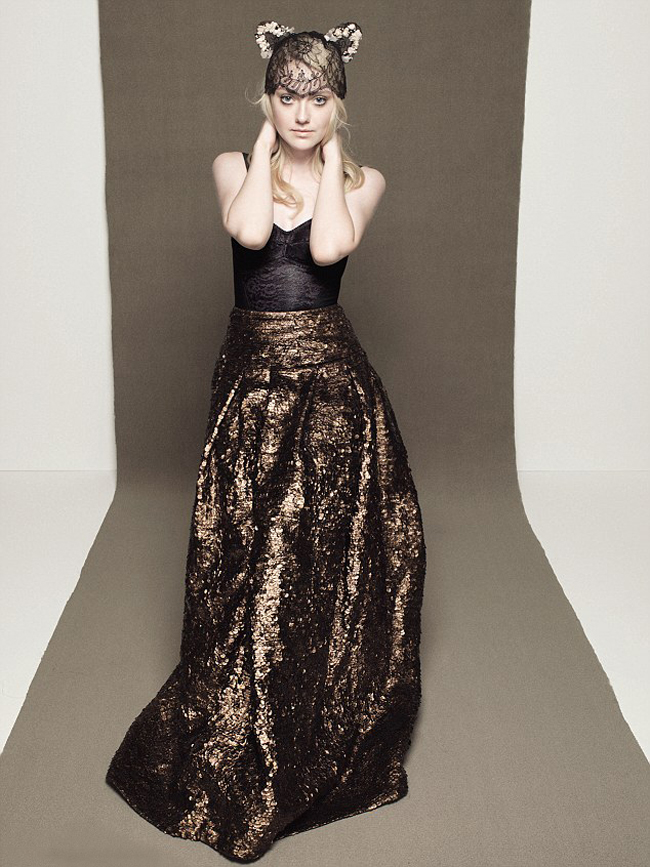 On the Twihard meltdown: "Everyone thinks they have the right to, you know, publicise the struggles and sadness and heartbreak and all of that. It's like, 'Why do you think you are the authority to judge people's experiences?'"

Why she hasn't lost it yet: "Why have I been able to stay sane in a sometimes insane world? The pure love of what I do. Making movies."

On the Hounddog rape scene: "I've always been drawn to material that's more kind of heavy, you know? Whether it be dark or dramatic or sometimes disturbing. And that can be hard to do when people think you're still a kid."

She's only had 1 boyfriend & is currently single: "You know, I'm not the kind of girl or person who really wants boyfriends in my life. I'm also the kind of person… I'm very black and white in what I feel and I don't wanna be with someone that I don't foresee spending a long time with."
[From InStyle UK]
I totally understand Dakota's perspective on the situation because she and Kristen are very good friends and have not only worked together on The Twilight Saga but also grew very close on the set of The Runaways. Dakota only sees the good in Kristen, and she wants to defend her pal. However, I don't really think the bulk of the criticism over the Kristen's affair with Rupert has anything to do with "judg[ing] people's experiences" in general. Instead, Kristen's caught a lot of heat (from the non-Twihards, anyway) for pretending to be above all of the Hollywood clichés, and then she got caught behaving like a Hollywood cliché. Or rather, she got caught banging her married director like a so-called "typical" starlet.
As for Dakota, I hope she carrys on just as she's been doing as an NYU student who somehow manages to squeeze in a bit of time for films on occasion. She'll be just fine in life.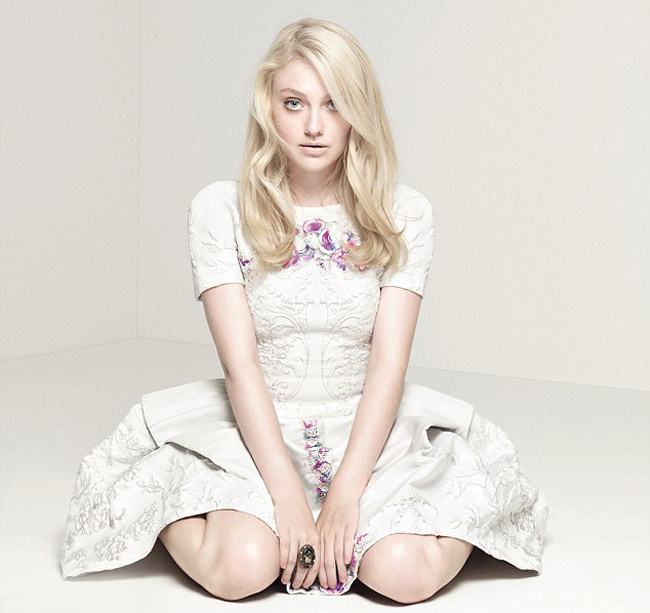 Photos courtesy of InStyle UK