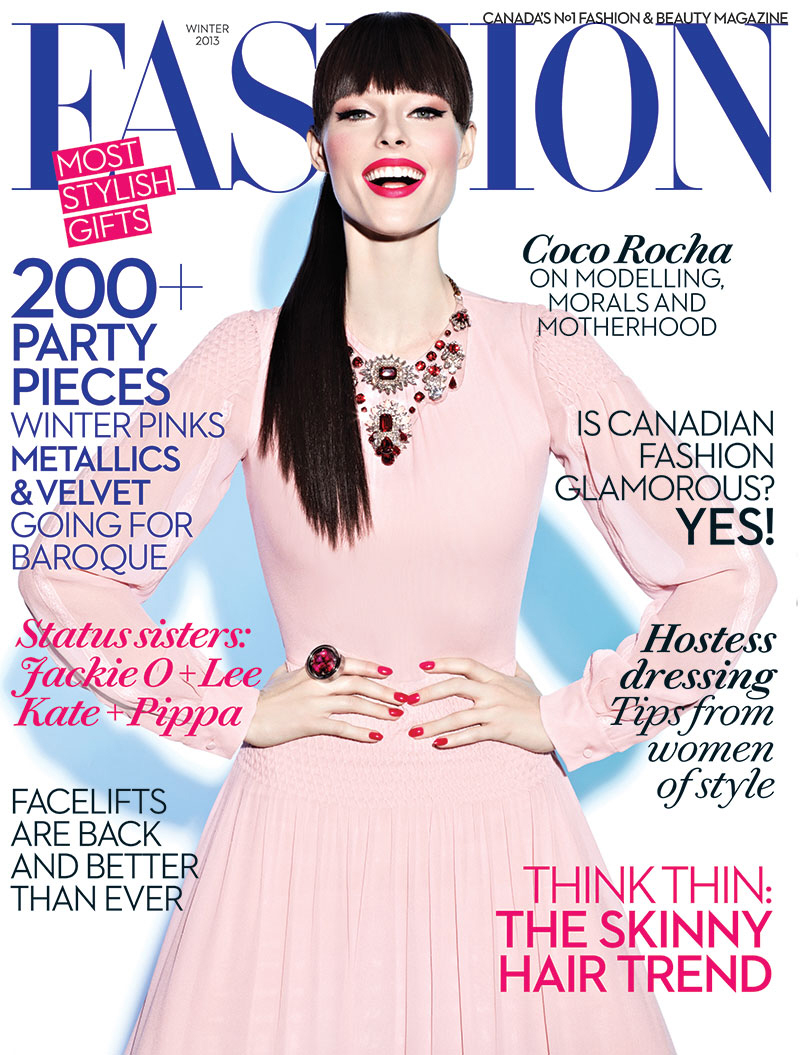 Please don't yell "WHO?" at me. Coco Rocha is one of the most well-known models working today. She has a mini-Linda Evangelista vibe, mostly because her hair is always changing and she really is a chameleon, a shape-shifter who looks radically different from photo shoot to photo shoot. Now, although I knew who she was on sight, I never really knew that much about her personal life. She's 24 years old, she's Canadian and she married her first and current husband in 2010 (When she was 22?? Damn). And now that I've read some excerpts from Coco's FASHION Mag interview (she cover the Winter issue of the Canadian magazine), I know even more about her – like, she's a practicing Jehovah's Witness and she believes everything in the Bible. Wow. I really didn't know they let girls like that into the heathen-y fashion industry.
At age 22, model Coco Rocha married her interior designer boyfriend James Cronan. Now, the 24-year-old Jehovah's Witness has revealed she would love to start a family, but sees it as 'unfair' right now.

While Miss Rocha, who is joining Naomi Campbell on the new reality competition for up-and-coming models called The Face, is a vocal advocate of model's labor rights, she rarely speaks about her own personal life. But for the latest issue of FASHION magazine, the supermodel spoke about her career, religious beliefs and future family plans.

She said: 'At the beginning of my career there were photos and moments I wish I wasn't a part of but I didn't realize I could say "no." Now I know that. I grew up – and still am – a practising Jehovah's Witness and believe in everything the Bible has to say. I'm a Christian first and a model second.'

She revealed that while children are on her agenda, she believes her hectic career stands in the way of starting a family just yet.

'Right now it would be unfair to have a kid in the mess of all my life,' she said. 'But when my work is done, I would love to have kids with James.'

On her new role as a mentor on the upcoming reality series, The Face, also starring Karolina Kurkova, she said: 'It's fascinating having three different mentors on the show – Naomi being the generation of the original supermodel Trinity, Karolina being part of the whole Victoria's Secret world and me, who's known for edgy editorial.'

Miss Rocha, who regularly speaks out against the demand for models to be size zero, pose topless and have the 'anorexic look,' as she was once advised, added the importance of sticking up for yourself in fashion.

'It's important for every model to have a voice. When I started modelling, people said to me, "You're going to have to throw away your beliefs in order to be a successful model." But I didn't.'

The red-head beauty started her modeling career in 2004, after signing with Supreme in New York and this April she became the first high fashion model to have more than 1 million followers on the social media platform Google+.

In spring she starred in a campaign for Banana Republic's upcoming collaboration with designer label Trina Turk. She has also previously modelled for brands including Longchamp, Louis Vuitton, Christian Lacroix, and Emanuel Ungaro.
Obviously, she can be whatever religion she wants to be, I don't have a problem with that and it's her business. I'm just surprised that she talking about it in a fashion magazine, and I'm surprised by her wording while answering the question about her religion. Is "believing in everything the Bible has to say" different than saying "I believe the Bible is the literal word of God"? Because I know a lot of fundamentalist Christians who have to admit that some parts of the Bible are less "literal" than others. Anyway, this just surprised me – I didn't know that the fashion industry had a conservative Jehovah's Witness supermodel in their ranks.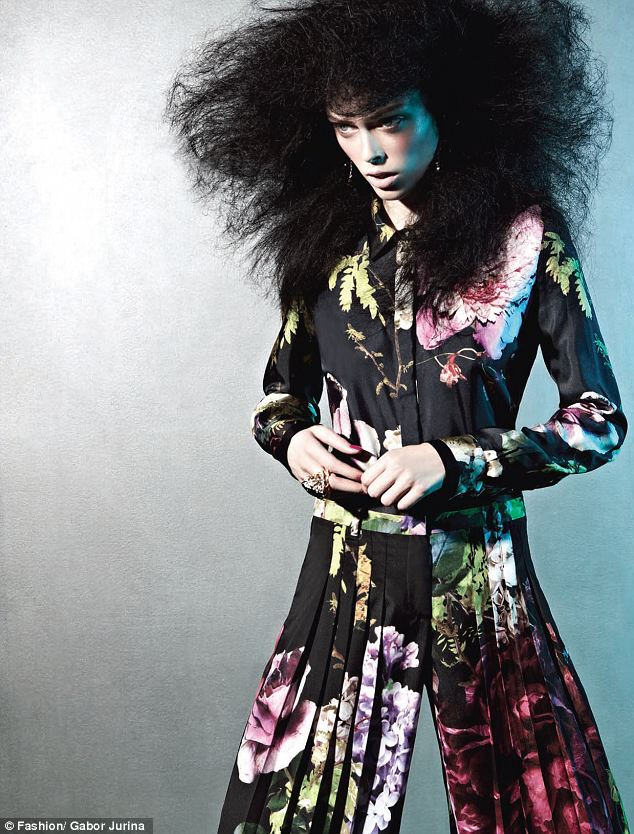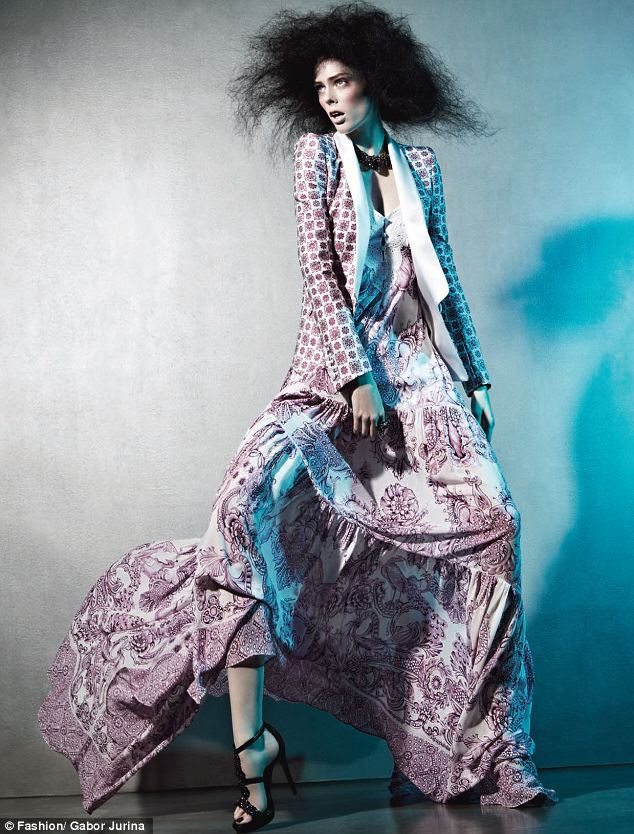 Photos courtesy of Fashion Mag.