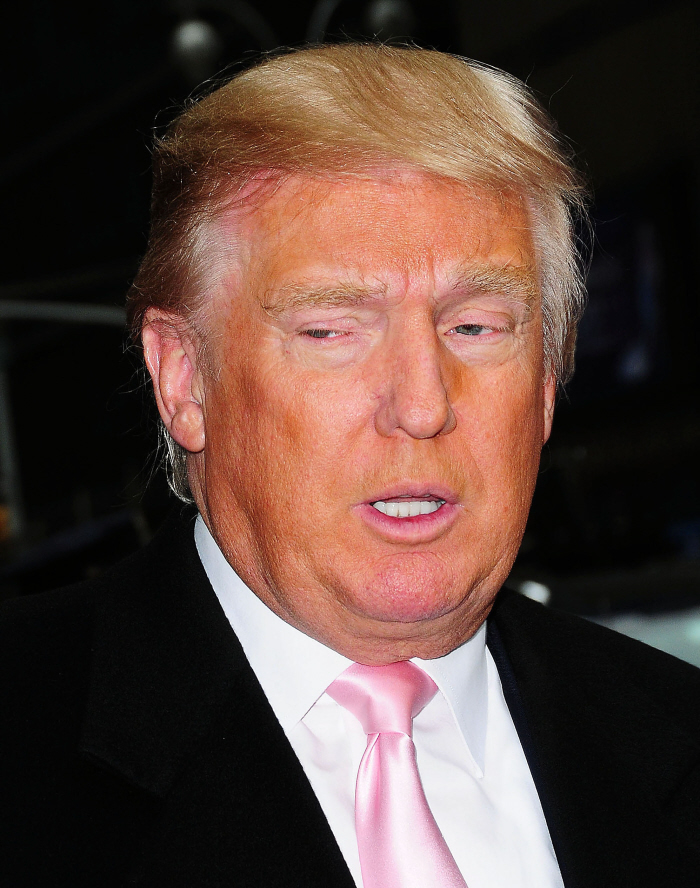 I was watching MSNBC and NBC News last night, and I think they were the first to call Ohio for Obama (around 11:12 pm), which meant that they were the first to call the entire election for Obama. In the midst of the minute-by-minute political and statistical analysis, Rachel Maddow kept interrupting the discussion to let viewers know how the GOP and their mouthpieces were reacting. I won't even get to the Karl Rove stuff (apparently, Rove threw a tantrum ON Fox over Fox News calling Ohio for Obama), but let's talk about the Donald Trump stuff. Trump was on Twitter as soon as Ohio was called, and it was not pretty. Here's what his Twitter feed looks like this morning: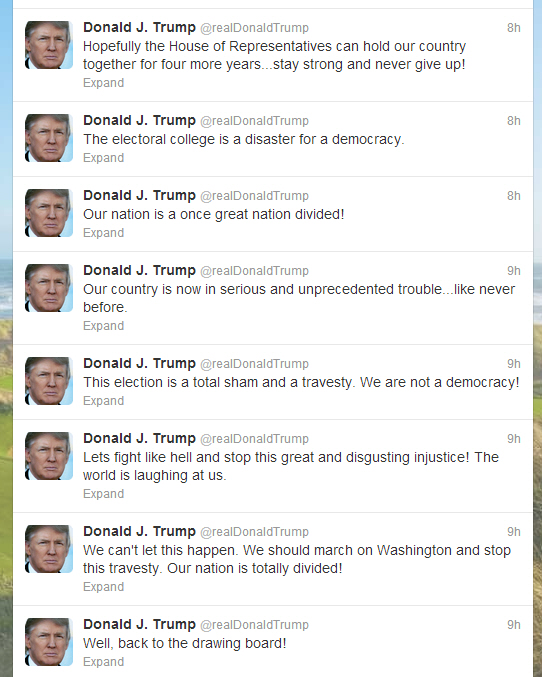 The last tweet on his feed reads, "House of Representatives shouldn't give anything to Obama unless he terminates Obamacare." But what's particularly interesting is that Trump has deleted some of his more wingnutty tweets that even legit journalists were mocking last night. He deleted a tweet that read, "More votes equals a loss… revolution!" If that's the way he really feels… why delete that one and leave the rest? Either you want a revolution because you no longer believe in a democratically elected president (who won the electoral college and the popular vote, btw), or you're just a dumb blowhard. What's scary is that Donald Trump was actually a legit political player in GOP politics this past election cycle – he's not some fringe character ignored by everyone. He did campaign appearances with Mitt Romney.
Other celebrities responded to Trump's Twitter meltdown. Andy Cohen tweeted, "I'ma run a sedative up to Trump Tower#BRB." Modern Family creator and producer Steve Levitan tweeted: "Hey Trump, did you see Mitt Romney's concession speech? That's what graciousness and good hair looks like." And Brian Williams apparently went off on Trump live on air saying, "Donald Trump has driven well past the last exit to relevance and veered into something closer to irresponsible."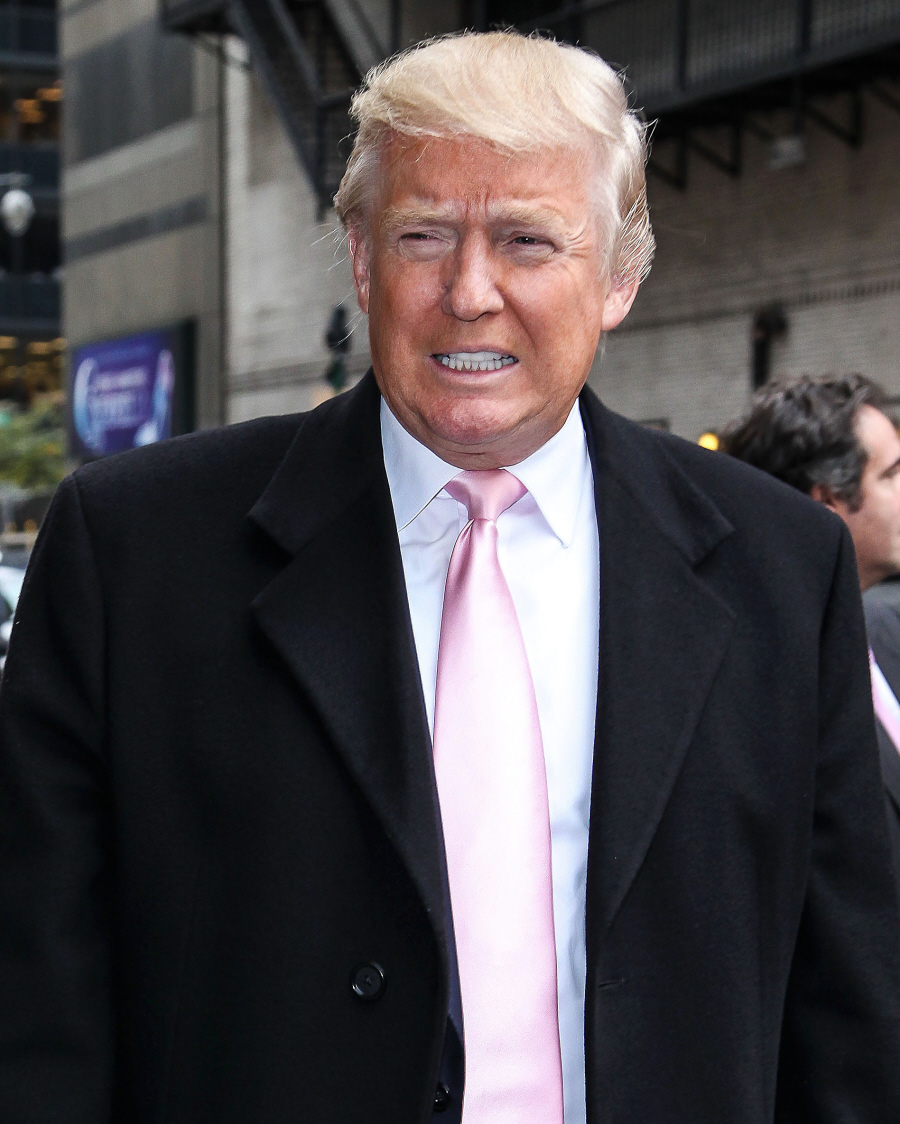 Photos courtesy of WENN.