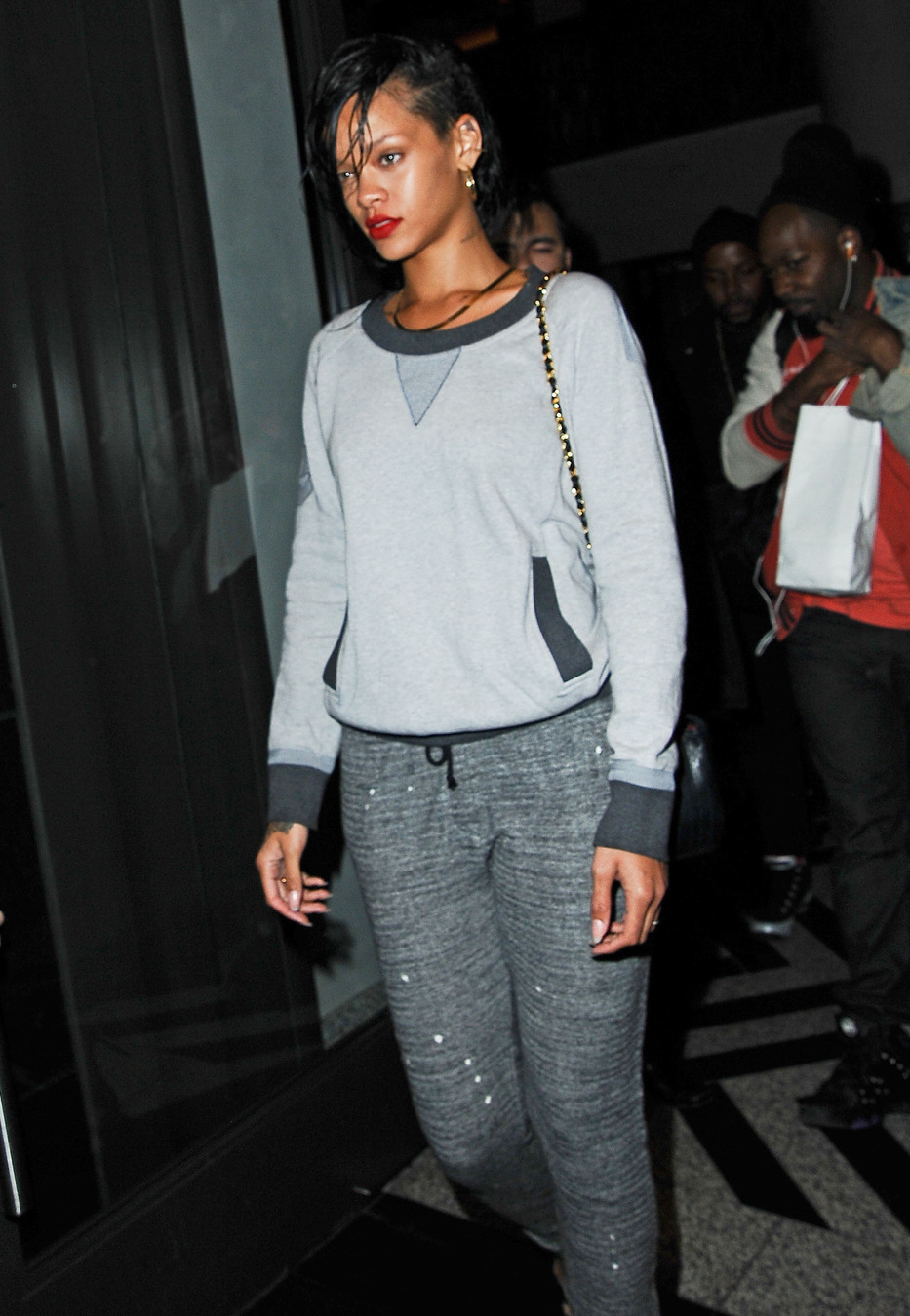 These are some new photos of Rihanna leaving the rehearsals of the Victoria's Secret show yesterday. I guess the Vicky's Secret runway show is tonight or tomorrow? And Rihanna will perform? That makes sense. I'm not being silly, either – I think the combination of Rihanna and Victoria's Secret works well together. Certainly better than Maroon 5 or whatever.
A combination I'm not so pleased with? Rihanna and Chris Brown have reportedly collaborated on yet another song, this one for her new album. The song is called "Nobodies Business" which sets off my grammar bitch. Why not "Nobody's Business"? Or is it about "nobodies" and their business? But wouldn't that still be possessive and there would need to be an apostrophe?
What's Rihanna doing with Chris Brown these days? Frankly, it's "Nobodies Business."

On Tuesday, Nov. 6, Rihanna shared the track list from her upcoming album Unapologetic with her 26.5 million Twitter followers. One single sure to cause a stir? "Nobodies Business," a duet with her possibly on-again love, Chris Brown. (This is the duo's third collaboration this year — in early 2012, they teamed up for the racy "Birthday Cake," as well as the remix of Brown's "Turn Up the Music.")

In light of their latest joint project, Brown's breakup with model Karrueche Tran, and his and Rihanna's recent, very public PDA-fests, it seems as though the "Don't Wake Me Up" singer and the Barbados-born beauty are ready to be more open about their controversial reunion. (Back in January, Us Weekly reported Brown and Rihanna were hooking up again — three years after Brown violently assaulted the "We Found Love" songstress.)

In August, Rihanna admitted to Oprah during a sit-down with the host that Brown "was the love of my life."

Just hours after Brown confirmed to Us he had split from Tran in early October, the R&B singer shared a video message with his own Twitter followers, entitled, "The Real Chris Brown." In the clip, Brown admits he's "a little drunk," but that he wants to clarify a few things about falling back in love with Rihanna while still dating Tran, 23.

"When you share with history with somebody, then you tend to fall in love with somebody else, it's kinda difficult," he says. "Is there such thing as loving two people? I don't know if that's possible, but for me, I feel like that."
Hollywood Life says that Rihanna and Chris recorded the track months ago and "kept it strictly on the down low." A source says: "They collabed on that track many months ago and both of them wanted to keep that under wraps until the time was right. The track is hot and Chris kept that s–t on the under because they both wanted it that way…Rihanna wanted him on the album since like last year and she put that bug in his ear and he was like cool and jumped on it. He was down for it. He wasn't gone tell her no." You know what Rihanna's new album is called? Unapologetic. Ugh.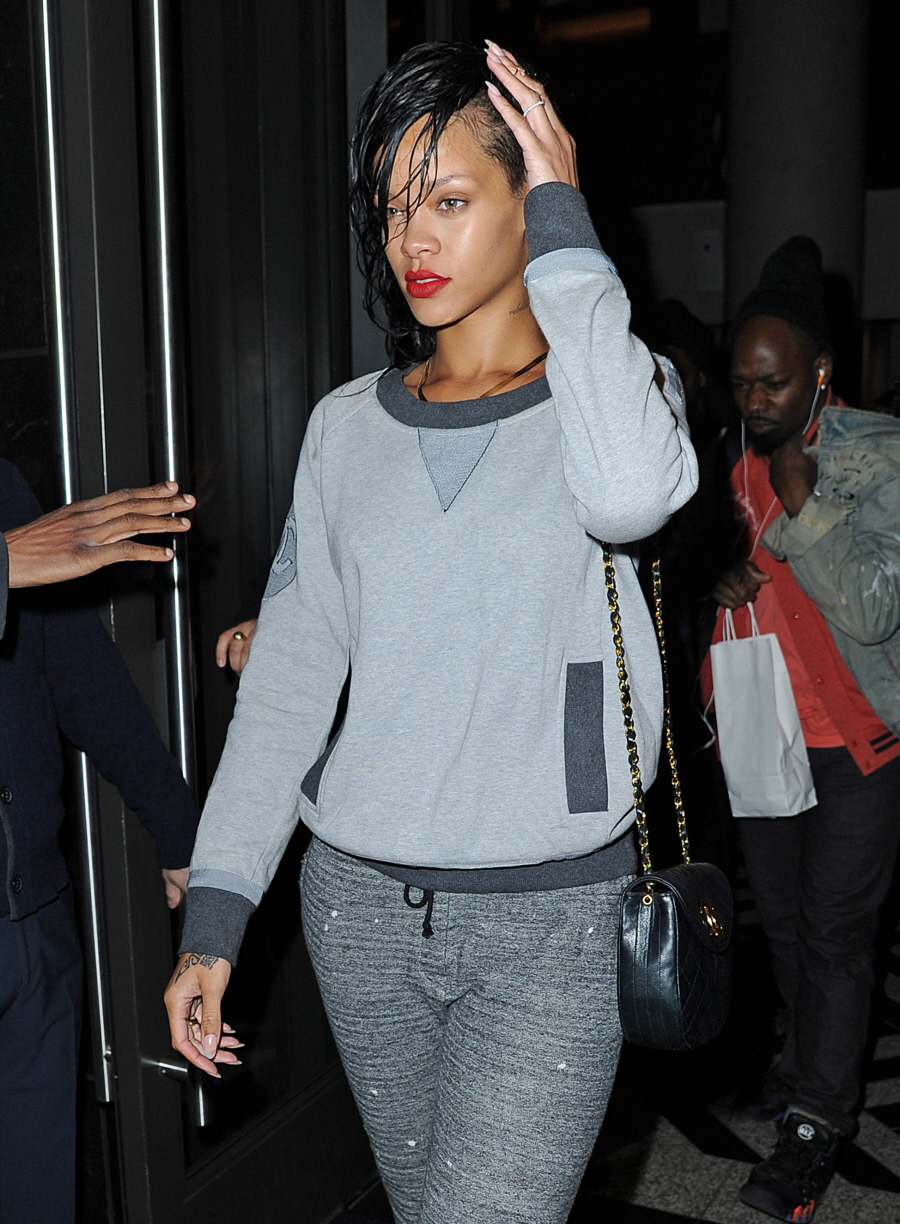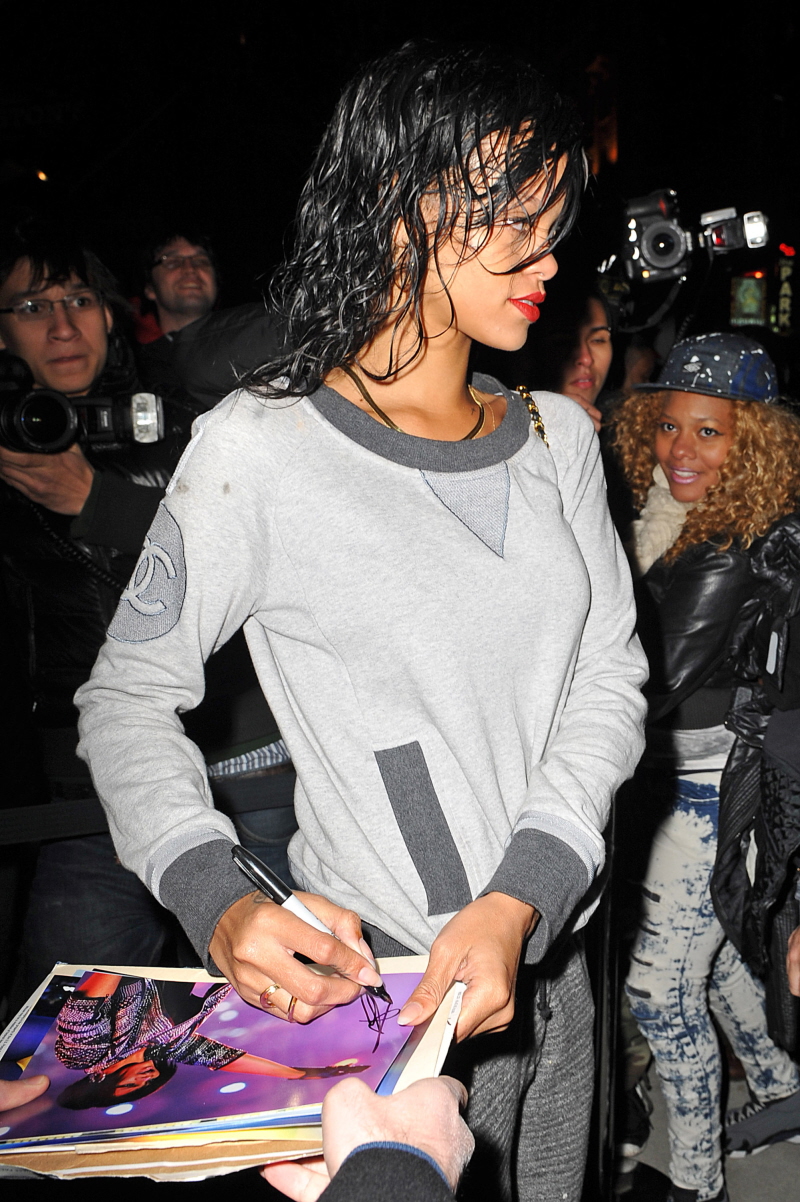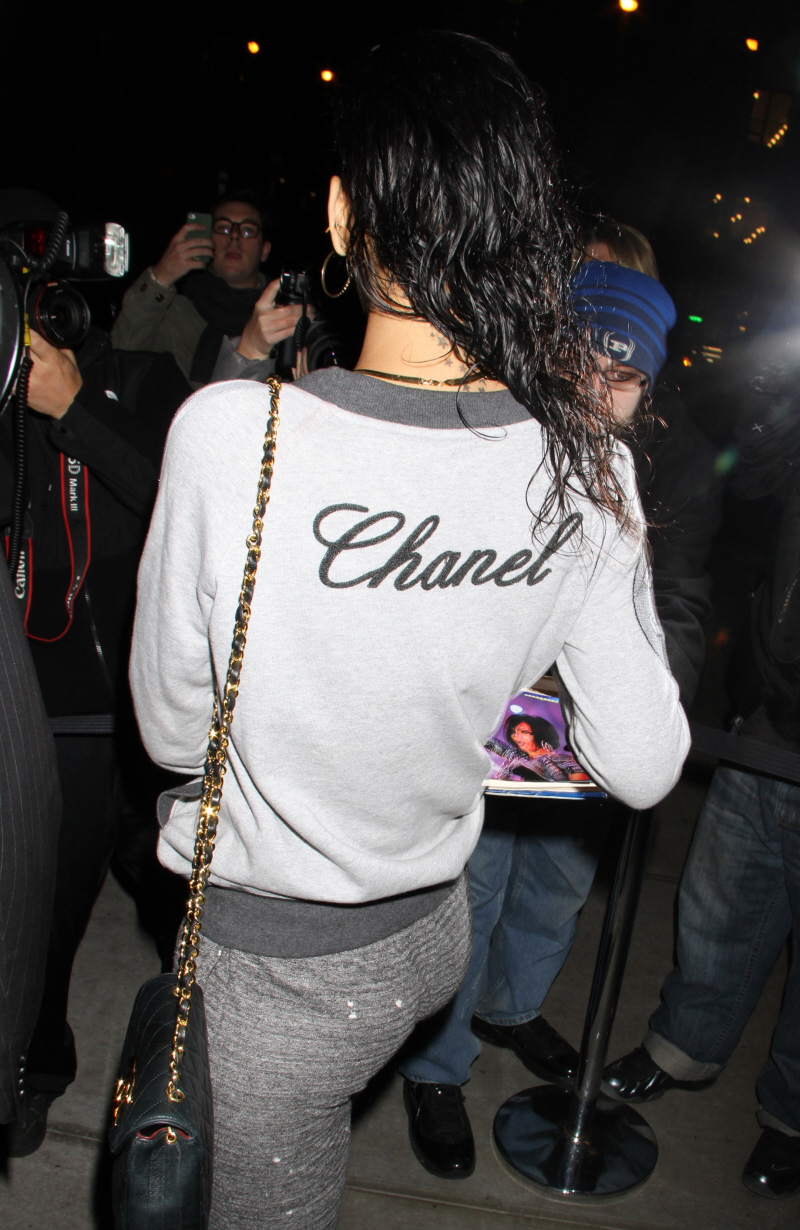 Photos courtesy of Fame/Flynet and Pacific Coast News.